A Message from Highmark Health's Chief Diversity Officer
By: Lonie Haynes, DLP
Posted: June 5, 2020
Share This
Editor's Note: An earlier version of this article was published on an internal site for Highmark Health employees on June 4, 2020.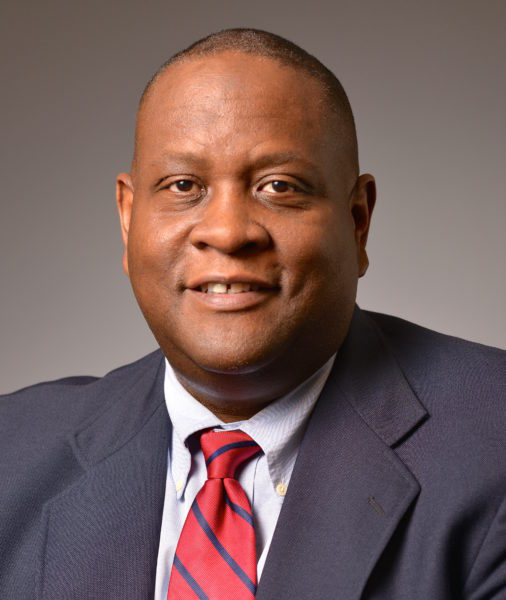 Social distancing, economic disruption, and grieving communities: In numerous respects coronavirus has changed the world in which we live.
The virus has also revealed the startling health disparities of racial and ethnic minority communities, the elderly, and people with comorbidities. Most disconcerting has been the catastrophic toll COVID-19 has inflicted on the Black and Latino communities.
This is the backdrop against which the recent acts of violence and injustice in Minnesota, New York, Georgia, Kentucky, and beyond, are set.
While these events aren't new or unique, the fact that many of us are working remotely means that they are front and center on our computers, social media, and TV sets every day. Seeing images of violence and unrest is painful for myself as an African-American man, and for members of my extended and intersecting communities.
I am not sure what the future holds for us as a society. The past few weeks have been challenging — and of course this most recent week has been personally traumatic for me and I am sure for some of you. It can feel like we are living in crisis, within a crisis, within another crisis, but I remain hopeful. Still, I know that steps toward equity and justice do not come easily — they must be intentional and deliberate.
However, I do find solace within my work.
I have the immense privilege of being our organization's chief diversity officer, and with that comes the broad view of Highmark Health's commitment to making diversity and inclusion part of our culture and the fabric of our business.
That commitment starts from the top, from president and CEO David Holmberg, who this week told our employees, "We're an organization that's mission-driven and leads by example. Fundamental to that belief is our commitment to diversity and inclusion, and in helping to address social and health inequities…inclusiveness blends different perspectives and ideas. It enables us to drive innovation, which will ultimately help us to build a health system that works better for all."
This commitment is further demonstrated by:
Our Inclusion Advisory Council, a diverse body of more than 40 executive leaders from all parts of our enterprise who are committed to fostering diversity and inclusion in our workplace.
The Diversity & Inclusion committee on the Highmark Inc. Board of Directors — one of the few committees of its kind among major corporations in the U.S.
Our community affairs and foundational work where we engage, partner with, and support organizations, non-profits, and initiatives for communities within our footprint — especially communities of color.
I know first-hand that as an organization we are committed and determined to prioritize and celebrate diversity, because we understand that a diverse and inclusive environment sparks the collaboration, engagement, and innovation necessary for us to meet the needs of our employees and our marketplace, and helps us connect with the diverse communities we serve. And I hope that you know that, too.
If you are hurting, whether it's because of COVID-19, the recent violence against communities of color or a myriad other challenges you may be facing, please know: I see you, and there is a place for you here at Highmark Health.
We need our employees to bring their whole selves to work. To do this, we provide and maintain a work environment that fosters engagement and input from all of our employees, with an emphasis on celebrating their diverse backgrounds, experiences and perspectives. This means our company also offers a range of education and learning tools, mental health counseling, and eight Business Resource Groups (BRGs) that include representation and support for not only Black, Asian and Latino communities, but also people with disabilities, women, veterans, the LGBTQ community, and younger generations in the workforce.
This engagement is part of our intentional work around ensuring diversity and inclusion is not merely aspirational; it is fully part of our workplace and culture.
As we move ahead, we know there is still much work to do. My team and I are honored to serve as your partners as we take the intentional, deliberate steps to help heal our communities and make our workplace a more diverse and inclusive space for everyone.