PALS: Volunteers Needed — and Appreciated
By: Trish Imbrogno
Posted: July 7, 2015
Share This
I have always heard that the days will go faster as I get older. It appears to be true, and every year I find myself trying to pack more and more into my schedule.
If this is also happening to you, possibly we share the same dream: After retirement, I will have hours of time to relax on the couch and watch "The Price is Right" (it's a guilty pleasure of mine). But, I know myself — and I will find a way to stay busy, most likely by volunteering for all of the things that don't currently fit into my schedule. It's just my nature.
Like many people, I choose to volunteer for a variety of reasons, but first and foremost it's because I want to help others. The Highmark PALS (People Able To Lend Support) program is fortunate to have dedicated volunteers who make helping others the primary reason for donating their time.
The PALS program coordinates volunteers to provide non-medical help to Highmark Medicare members. Volunteers lend a hand with daily living tasks — free of charge — to those in need in select Pennsylvania and West Virginia counties, so they can maintain an independent and healthy way of life.
I didn't really become interested in the specifics of food until high school; the usual body changes and social pressures made sure of that. However, as this interest grew, so did my awareness of the U.S. food production system. As I started paying attention to what I ate, I became interested in why some of my friends were vegan or vegetarian. I found myself researching the U.S. meat production industry, and I realized that I didn't want to support behavior like the mistreatment of animals and the wasteful use of natural resources. So I took what seemed to be the logical next step: I became a vegetarian.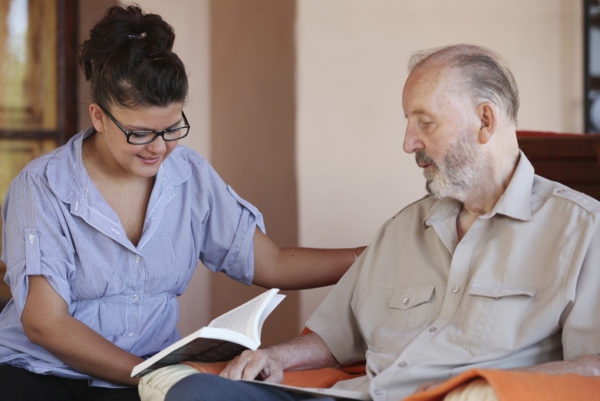 What Does It Take To Be a PALS Volunteer?
There is no experience necessary to be a PALS volunteer, and warm, caring people who would like to help others are welcome to participate. Many PALS volunteers are age 70 and older, but participants of all ages can donate their time to the program.
Commitment to the PALS program is flexible, and volunteers may participate after attending an initial meeting and passing certain background checks.
There is no minimum or limit to the hours that PALS volunteers may contribute, and volunteers' schedules are flexible. If you are a teacher, for instance, and are able to provide assistance more often in the summer and over holiday breaks, the program coordinators will work to accommodate your schedule throughout the entire year.
All PALS volunteers are carefully screened and must pass criminal history and motor vehicle record checks. There is an initial training session for PALS volunteers. Depending on specific volunteer responsibilities, you may need additional training, too, which Highmark provides.
The initial meeting lasts about 1.5 hours. During the meeting, you'll learn how the program works, the dos and don'ts of the program, and the services PALS help with. The meeting is held in your own neighborhood and is scheduled at your convenience.
There is no commitment simply for attending the informational session. If after the meeting you decide you would like to volunteer, then you can continue with the application process.
What Services Do PALS Volunteers Provide?
Preparing simple meals
Grocery or other shopping
Running errands
Reading and/or writing
Giving a break to a caregiver
Walking or feeding a pet
Basic yard work
Transportation to and from doctors' appointments, religious services, the drugstore, etc.
Simple household chores and laundry
Minor home repairs
PALS volunteers can choose activities they are most comfortable doing. For instance, you would not be asked to help members with meals if you do not cook, or to drive them to doctors' appointments if you are not comfortable driving.
PALS Volunteers Are Appreciated
Many volunteers don't ask for anything in return for the time they give to organizations — the reward of helping others is often the ultimate gratification. However, Highmark appreciates the time that volunteers give — and rewards them through a structured service credit program.
PALS volunteers receive "credits" for each service they provide. These credits can be used in a variety of ways, including:
Traded for food certificates from a major grocery chain
Donated to another member for PALS services they may need
Saved for their own use in the future
Highmark also thanks PALS volunteers each year by hosting appreciation events. These are held once a year in several different volunteer regions.
Become a PALS Volunteer
The Highmark PALS program accepts volunteers at any time throughout the year.
If you would like to become a PALS volunteer or would like more information about volunteering, please visit the website or call 1-800-988-0706 (ext. 4) to speak to a Highmark PALS representative and schedule an initial informational meeting in your neighborhood.