Warrior Writers: An Ancient Ritual in Modern America
By: Aaron Bomba
Posted: February 19, 2019
Share This
Every day in the U.S., an estimated twenty veterans of the armed forces commit suicide — a veteran suicide rate that has been called "an epidemic."
Addressing that epidemic requires work on multiple fronts, and Jenny Pacanowski thinks that one potential part of the solution can be found in ancient history.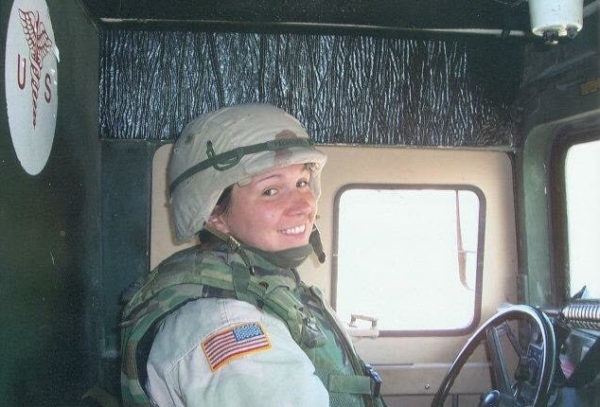 "Ancient cultures like the Romans, Greeks, and Native Americans had these beautiful transitional rituals of coming home," explains Pacanowski, facilitator for a Highmark-sponsored chapter of the national non-profit organization, Warrior Writers. "The warriors would share their stories with civilians, who had not gone to war, so they knew what they had gone through. There was a lot more empathy and validation, and sadly our society doesn't have this. I really believe that this disconnection is one of the reasons that the veteran suicide rate is so high."
Described on its website as "a veteran-focused arts organization that fosters artistic exploration and expression through casual, welcoming workshops and retreats," Warrior Writers has members and activities across the country. Pacanowski travels two hours from her home in Bethlehem, PA to run the program at the Dietrich Theatre in the small town of Tunkhannock, PA. In her workshop, she creates a secure space for veterans to write and share their experiences without shame, guilt or judgment. Now in its fourth year, her workshop recreates the platform ancient warriors had to share their story in an atmosphere of compassion and kindness.
"It's not a college writing course," Pacanowski points out. "You don't have to worry about the punctuation, the grammar, or if the writing is 'good' or not. I teach the Latin meaning of the word courage, which literally means 'to tell the story of who you are with your whole heart.' Honestly, when you speak from the heart there is no right or wrong, it is your reflection of your experience."
Noting that her group has included Vietnam War era veterans all the way up through those who served in Iraq and Afghanistan in the post 9-11 era, she adds that some veterans may not have felt they had a secure space to tell their stories, and others have actively avoided it, for years or decades.
"When I'm doing my pitch to veterans I say, 'this is a courageous act. Courage is not an act of violence, it's an act of truth — and you want to be courageous, right? Warrior cultures in the past came home and told their stories — it is not weak, it is pure strength,'" she says.
A Rough Transition
Pacanowski, who joined the Army in 2003, was trained as a combat medic and was almost immediately deployed to Iraq, where she served as medical support for convoys.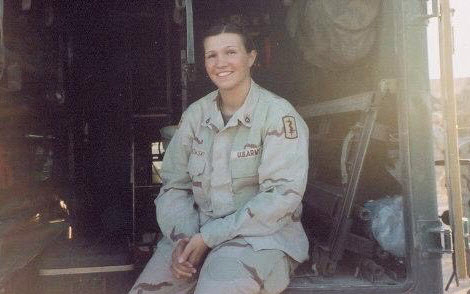 "It was essentially the front line," she says. "I wasn't kicking down doors, but I was in the convoys between the bases where IEDs (improvised explosive devices) and other combat risks were a daily reality."
She adds that even if you're not in a combat zone, military training is designed to prepare you for that reality — which can create challenges for some people after they leave the military.
"No matter what your job is in the military, you're trained to be in a war, to kill," she says. "There is a dehumanization training, but when we leave the military and come home they don't retrain us to be civilians."
Reintegration into civilian society sometimes turns out to be more of a struggle than some veterans anticipate, especially if they've survived traumatic events. Trying to come to terms and deal with the emotional side of trauma calls upon something that is a reversal of military training: letting your guard down and being vulnerable.
Pacanowski admits that she learned this the hard way. After six years of self-destructive struggling, she decided that ignoring the hate and anger inside of her wasn't working. She credits her family, her service dog, Boo, and programs like Warrior Writers with giving her an opportunity to release the feelings surrounding her service.
"When a veteran organization invited me to a writing workshop, I initially said no, absolutely not," she says. "I didn't want to talk about my feelings or anything else, as most veterans don't. We're trained not to. You stuff your feelings down, you drive on, pain is weakness leaving the body — these are the things that are ingrained. You pull yourself up by your bootstraps, the more pain you can endure the stronger you are and the more everyone admires you — so never show that you're hurt or struggling."
Shifting out of that mindset and conditioning and opening up proved to be just what Pacanowski needed: "Once I started expressing myself, I no longer had to carry all the poison I had inside of me. It had been still hurting me because I was holding it inside — holding my story inside."
Courageous Writing — and Healing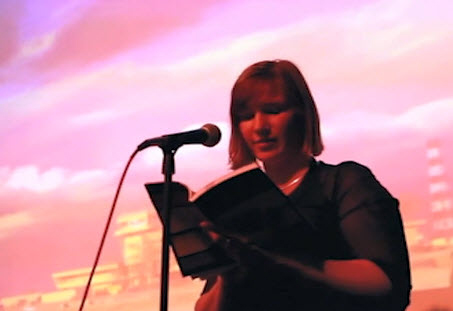 The act of writing, Pacanowski explains, gave her a way to process intrusive, racing thoughts, memories and nightmares that had been surfacing. By writing them down in black and white, she gets them out of her head and onto paper so that she can physically see and confront them.
This process of giving physical shape to something immaterial, like thoughts and memories, is at the heart of the cathartic experience Warrior Writers can provide. After writing, Pacanowski encourages the veterans in her group to stand and speak their stories, to hold space for each other and to hear the experiences out loud.
"It's that validation of being heard and seen for who you are, without judgment, without other people questioning the decisions you made," she says. She adds that sharing the stories with other veterans is particularly helpful, "because the decisions that service members have to make are not the kinds of decisions that everyday people usually make."
Acknowledgment of what these warriors went through, and the healing that the simple act of listening can provide, are important parts of the storytelling ritual. They are also experiences that anyone can participate in.
Appreciating Veterans: Beyond the "Thank You"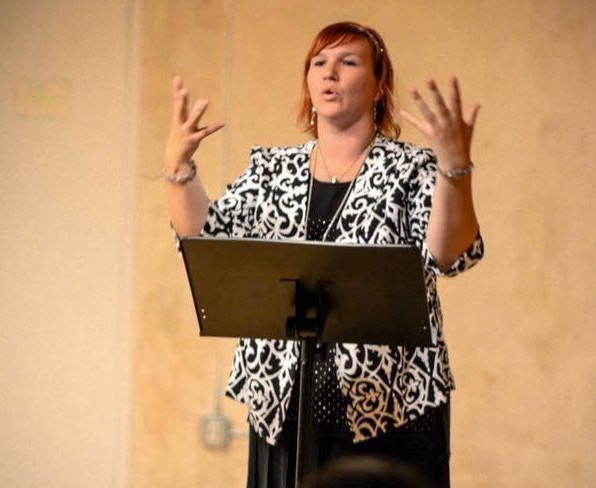 Soldiers aren't the only people who may need to make adjustments; civilians have their own conditioning to overcome. Pacanowski points out that one reason veterans may feel like they need to avoid talking about military experiences, especially if they served in a combat situation, is that they know some civilians will seek the messiest details that may be part of military service. Instead of making space to listen to whatever a veteran wants to talk about, some people go straight to asking if a veteran killed anyone or if a woman veteran was raped.
The opposite can also be a factor — veterans may avoid talking about their experiences because they see that many civilians just don't want to know about the realities of military experience and combat, and the personal struggles that may come after that. We celebrate veterans as model citizens, strong and stoic — but the figure of a wounded veteran, whether mentally or physically, can stir up uncomfortable feelings, including our own ignorance about what a veteran has gone through and why. We don't like to face the fact that for some veterans, the battle begins after their service. There is respect for veterans — but not always that deeper attention or willingness to engage.
To break down the wall of fear and avoidance on both fronts, Warrior Writers holds a variety of performances and exhibitions of veterans' work for the public. Pacanowski says that being more present for veterans is one change she'd like to see throughout the culture, whether that's people coming to a Warrior Writers event, or just taking that extra step beyond "thank you for your service" to really ask a veteran how they're doing.
"Everyone needs these small acts of kindness and humanity," she says. "And they can be especially important sometimes for veterans."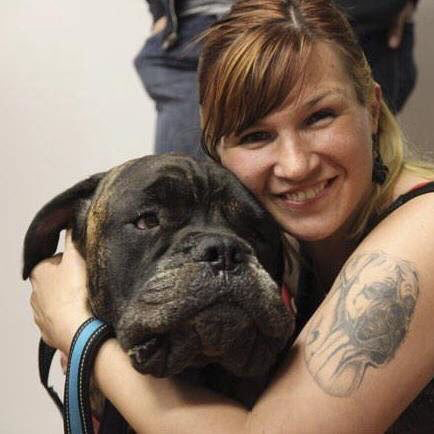 Helping to sponsor Warrior Writers and other community programs is just one part of Highmark Health's commitment to veterans (see sidebar). "Highmark Health recognizes the major sacrifices our military veterans have made," explains Highmark VP of community affairs Kathy McKenzie. "We are proud to support programming like Warrior Writers that focuses on the empowerment and well-being of these brave men and women."
Pacanowski's example of confronting and speaking your own truth is a lesson everyone, veteran or not, can appreciate and practice — as is her ongoing work on the front lines of veteran health. In addition to facilitating the Tunkhannock chapter of Warrior Writers, she runs her own non-profit organization, Women Veterans Empowered & Thriving, which centers around women in the military, and she is also the associate director of Impact Theatre, which produces plays engaged in theatre for social change that center around veterans, their families and individual community issues.
Inspired? There are many ways to get involved with Warrior Writers, including as a volunteer, by attending an event, or by helping to support the organization's work.