Get to Know the HPO: Mike Tracy, VP Enrollment & Billing
By: Tracey Rapali
Posted: February 28, 2019
Share This
In this series, we look at one of the most important parts of the Highmark Health enterprise: Health Plan Operations (HPO) under the leadership of Senior Vice President Patricia Howard. The HPO includes key functions that impact service for health plan members and customers: benefits set-up and administration; enrollment and billing; claims processing; member and provider customer service centers; training; quality; reporting and other operational support.
Mike Tracy is Vice President of Enrollment and Billing in Highmark Health Plan Operations (HPO) and reports to Patricia Howard, Senior Vice President of HPO. In his current role he leads enrollment and billing for Highmark along with Medicare, commercial appeals and spending accounts.
Mike has been working in the health care industry for more than 20 years. He most recently joined Highmark in early 2016. His primary experience has been in the payer and provider space, much of which came from his time at United Healthcare (UHC). Mike spent the better part of 13 years handling customer service, claims operations, spending accounts, and other operational functions at UHC. He realizes that health care can be complex, which aligns with his mission to always provide a simplified customer experience.
After his time with UHC, Mike transitioned to Health Management Systems (HMS), where he led the operations organization focused on subrogation, dependent eligibility verification audits, and other lines of business. The primary focus of his organization was to ensure claims and benefits were processed accurately and efficiently.
In his role, Mike currently oversees 300 employees who deliver enrollment solutions to Highmark customers. His team also manages billing functions, customers ID card creation, appeals & grievances, and supports high dollar spending accounts.
I asked him to talk more about placing the customer first based on what his department is responsible for at Highmark.
Customer First in Enrollment and Billing
Tracey Rapali (TR): How does your department help Highmark customers?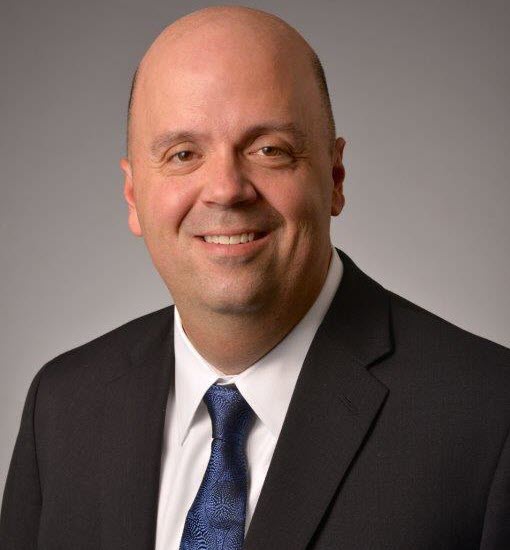 Mike Tracy (MT): Everything we do in my organization is designed to help our customers with their health care journey. On the front end my team handles most of the key activities that allow a member to have access to care. We ensure our members are enrolled accurately and timely. We provide the billing that allows our members to pay for their health care, and we make certain that members receive ID cards that are needed to provide full access to physicians, hospitals, and pharmacies.
TR: What's different from when you were first hired at Highmark and now? How have you simplified the customer experience more?
MT: I have seen a lot of change in the last three years. In the enrollment and billing organization, we have deliberately focused on streamlining our processes to improve efficiencies and provide a better experience for our members. We have invested significantly in enhancing our systems to reduce manual processing and handoffs. These enhancements allow us to provide ID cards to our members more timely and streamline the invoice process to ensure members have access to the care they need and deserve.
In the appeals world, we improved the process flow to ensure efficient and accurate decisions are made. We have removed redundant steps from the process, and combined multiple organizations to ensure successful collaboration and accurate outcomes for our members. The workflow enhancements ensure customers receive outcomes more quickly, which allows them the time needed to focus on their health care journey.
TR: How does your team partner with HM Health Solutions to support other Blues plans?
MT: We are committed to providing a quality health care experience for everyone that is part of the Highmark family, directly or indirectly. Today we handle components of enrollment and billing for five different health plans that leverage the HM Health Solutions platform.
Building a Better Health Care Experience
TR: What are the most promising changes in health care overall? Challenges?
MT: Exciting changes for the health care industry are designed to focus on how we partner with members on their collective health journey. We must be able to react as needed, and more importantly we must proactively partner with our members as they look to embark on their path to health. As an organization we are now more focused on being the change and working proactively with our members to improve their overall health. We are also focused on cost as an industry — making health care affordable for our members and providing the best care possible. I am thrilled to be part of an organization that is leading the charge to make these improvements happen.
Challenges — we must simplify health care for our members. You will hear a phrase in the industry, "integrated delivery model" — simply put this is how do we align all of the different components of health care together (physicians, health plans, pharmacies, etc.) to make the process simpler for members. Our desire over time is to make the process seamless and integrated for the consumer. We recognize that members want to contact a single organization for all of their health care questions.
TR: Being in health care a long time…what has stood out to you?
MT: It's looking at the member and the impact to them from a health care perspective. Twenty years ago health care was focused on a transactions-based environment and executing flawlessly. Now we have shifted to a value-based model. We are starting to look at this from an end-to-end perspective to ensure that the members are getting the health care they need and making this as simple a process as possible.
TR: What's coming up in 2019 for your group?
MT: A lot of great milestones coming up…exciting for our members. We will have more to share in the near future! I will tease you by saying it will be value and member experience-based, allowing them more access to their data than they have ever had before!