Straight from the CEO: The Moments That Matter
By: David Holmberg
Posted: June 8, 2015
Share This
On May 21, I marked the one-year anniversary of being named president and CEO of Highmark Health. It's been quite a journey for me personally but, more importantly, for the employees of the Highmark Health enterprise and the millions of customers we serve.
Our enterprise sold 4.6 million pairs of glasses in the last year. We processed 78 million health insurance claims. We performed 83,681 surgeries. None of those things were done by me. The only thing I've done is give 35,000 employees the opportunity to do their best work for our customers.
Putting Customers First Means Listening to Them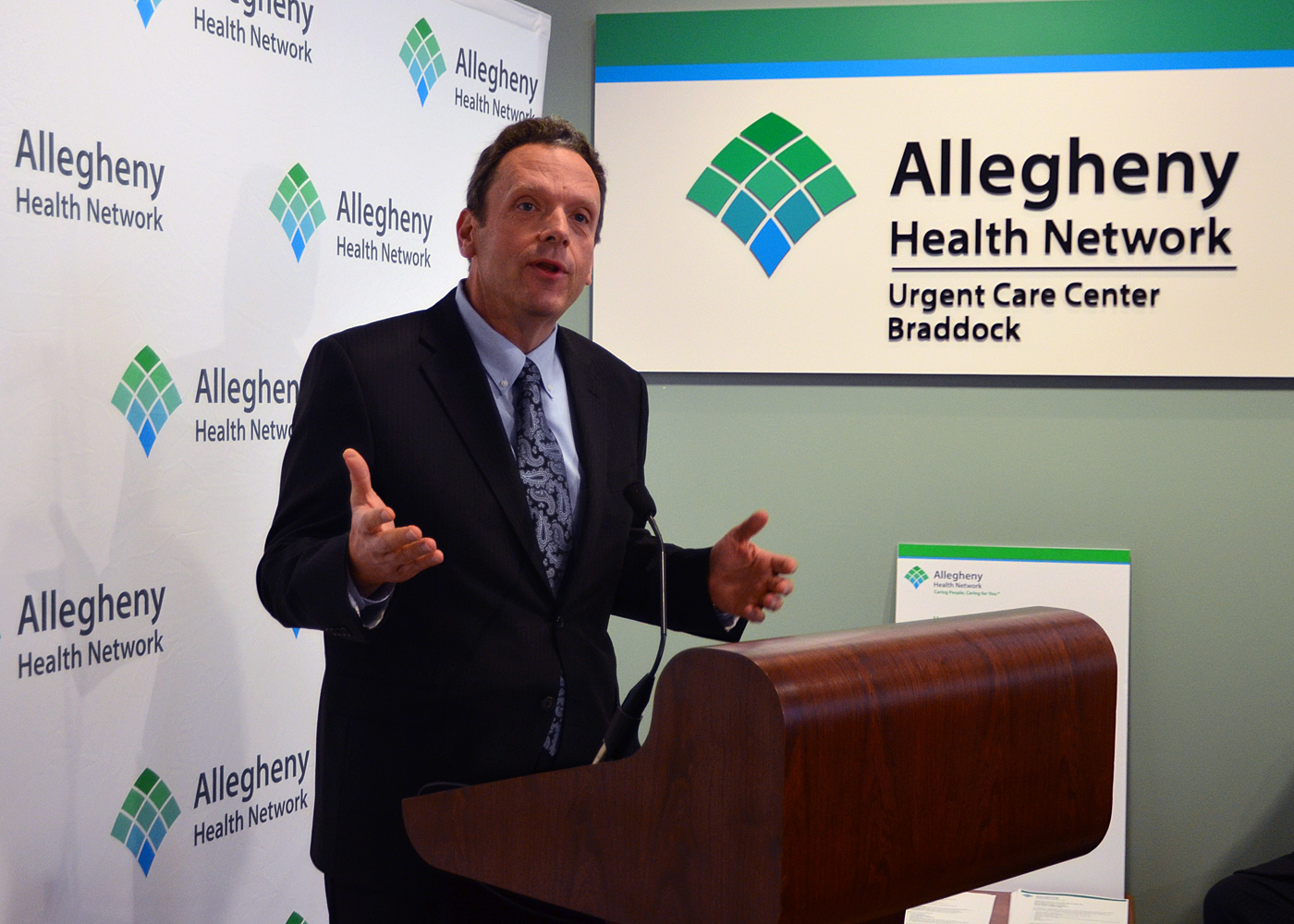 Throughout this past year, many of my most memorable moments have come from talking directly with our customers.
I talked with a grandmother who couldn't thank me enough for bringing an Allegheny Health Network urgent care center to Braddock, an underserved community outside of Pittsburgh. I told her that it wasn't me but the entire organization that said we needed to be there to serve her needs, her daughter's needs and her grandchildren's needs for years to come. We talked about her six grandchildren, and I told her about how my grandson keeps me young at heart.
I talked to a photographer who told me about how the end of Highmark's contract with UPMC in western Pennsylvania would make her and her husband have to choose new doctors. I told her that I understood the disruption this would cause and that we would work with her to transition to a new doctor in her community. And we did just that for her and her husband and for thousands of other western Pennsylvanians.
I talked with an Allegheny Health Network doctor who works at the Forbes Hospital Trauma Center. He told me that without our investment in that facility, three lives would have been lost. In two separate incidents, having the trauma center in the Monroeville, PA, area meant that these three patients didn't have to travel as far for life-saving treatment. He said that minutes mattered and those patients are alive today because of our ability to quickly treat them.
I talked with a businessman who asked how he and his employees could better understand the price of health care. We talked about how important it is for transparency in provider charges and clarity in what insurance covers and what a person will pay out of pocket. We talked about the value of tools like Highmark's Care Cost Estimator, which makes the price of health care services easier to find and calculate so that he knows what his bloodwork will cost before he even shows up.
I talked with a young mother who told me about how her primary care doctor listened to her when she said "I'm not feeling like myself." Four days later, she had heart surgery at Allegheny Health Network and was on her way to recovery. We talked about how listening to our patients — and all of our customers — makes a difference.
A year may not seem like a long time in the eyes of some. For the hundreds of customers who I've spoken to in the last year, moments matter; days matter. Whatever we do, today, to make a difference in the lives of our customers — that matters.
An Exciting Future for Highmark Health
Just last week, we announced the merger of Highmark with Blue Cross of Northeastern Pennsylvania (BCNEPA), which means that we'll be adding an additional 550,000 members and 700 employees to the Highmark family. The merger was a natural progression of our business relationship with BCNEPA and gives us the opportunity to be there when it matters for our customers in northeastern and north central Pennsylvania and beyond.
I'm excited about the future of the Highmark Health enterprise because I see so many people here who are passionate about doing things better for our customers — right now.