Bridging Social Determinants and Primary Care: Meet Dominy Lawson
"People tend to shy away from change, but sometimes it's exactly what we need," says Dominy Lawson, MSW, LSW.
Healthy change is central to what she does as a primary care regional social worker at Allegheny Health Network (AHN). Specifically, she is part of a relatively new team-based care approach in which a licensed social worker is assigned to a region's primary care providers to help identify and respond to social determinants of health.
Working directly with patients, she focuses on establishing mutual trust and showing people that she cares about and will try to help with anything impacting their health, including issues outside the scope of traditional medicine. Building relationships with nurses, physicians, and other health team members at her region's primary care practices, she also becomes a kind of "social determinants bridge" connecting providers, patients, and community organizations and resources.
Pioneering a new role for social workers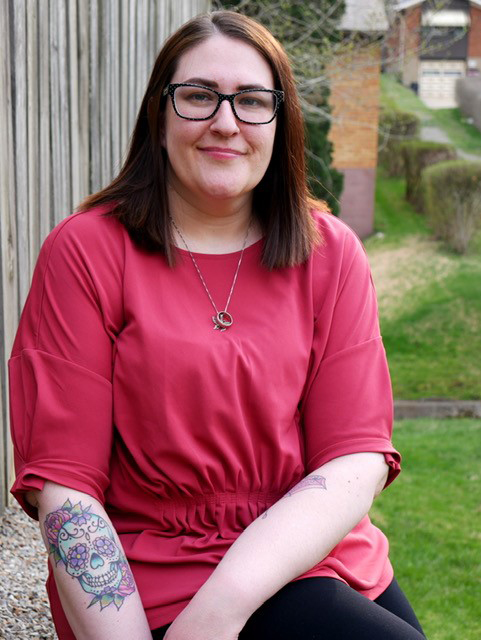 Emily Laubham: I am told you were the first person to take on the role of primary care regional social worker at AHN. What does the role entail?
Dominy Lawson: My job is to connect patients to whatever services or resources they need to help them in whatever situation they may be experiencing. For providers, I am there to support social determinants of health, from training on our social determinants screening process to knowing the resources available for patients in their region.
Currently, I cover practices in 11 locations throughout four counties. There are a lot of resources to be aware of in an area that large, and I can't be everywhere at the same time, so a high percentage of my job is done online or by phone. I also travel regularly to the practices I work with to keep in touch with the staff. And if a patient has needs that are best addressed in person, I make arrangements to meet them at their PCP office.
We also started the Allegheny Valley Network group, and are doing quarterly Zoom meetings to build relationships with organizations that provide resources in the region.
Social determinants of health: the value of screening
Emily Laubham: Can you briefly explain why it's important to focus more attention on social determinants of health?
Dominy Lawson: Social determinants are important in addressing the patient as a whole person. When somebody goes to the doctor, they're going for a medical reason, like a sprained ankle, stomach issues, or some ailment. Integrating the social determinants means looking at the person as more than any one medical issue or diagnosis. So, if something is being treated with medication, but the patient isn't taking it, we are looking at the potential reasons. Maybe they don't have the financial means to acquire their meds. Or maybe they're depressed and struggling to even get out of bed. It could be many different things, but it's ultimately impacting their health. If we look at the whole picture, we can figure out the obstacle and then try to help them.
Emily Laubham: One tool AHN uses to get that "whole picture" is a screening. What's involved with that?
Dominy Lawson: Basically, we have a social determinants of health questionnaire with a built-in visual that is part of the electronic medical record system our providers use. The provider gives the questionnaire during annual wellness visits, new patient exams, and yearly physical exams — it does not have to be completed at every visit for returning patients.
The areas covered by the screening include health literacy, social connections, housing stability, safety (including intimate partner violence), access to transportation, financial strain, food insecurity, alcohol and drug use, tobacco use, stress, and physical activity. Additionally, we screen for depression using the PHQ-9 depression questionnaire and scale.
Once the questions are answered, that information transitions into the visual — a wheel that includes each area we address. If an area lights up green, the person is OK. If it's yellow, there might be concerns that we should look into further or monitor. If it's red, we call that a positive screen, and someone involved in that person's care — the nurse, the medical assistant, the PCP — would address it during the visit. They might say something like, "We noticed you screened positive for some food insecurity — is it OK if we have our social worker reach out to you?"
After that, the medical team sends me a referral through the electronic medical record, and then I try to respond within 72 hours. Staff have also been trained to recognize certain urgent needs. For example, if the patient says they're not safe, they contact me immediately. If the patient is saying they're suicidal or homicidal, they reach out to me or one of our behavioral health consultants immediately.
Adjusting to change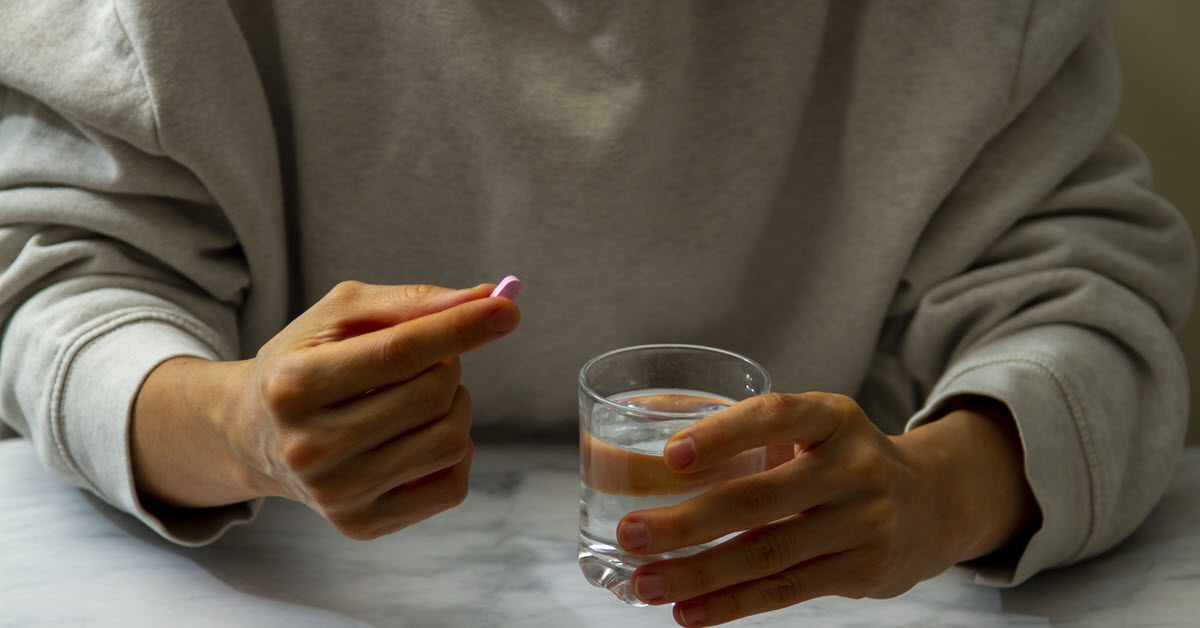 Emily Laubham: Being asked these kinds of questions during a primary care visit would be new for many people — what are the reactions like?
Dominy Lawson: Most of the time, people are very receptive and happy to be asked, but some do get annoyed at first. If someone is struggling with something like housing or domestic violence, it's understandable that they may not initially want to bring it up. But by having our staff ask, it can inspire that feeling of, "Oh, somebody does care. Maybe I can get help."
Emily Laubham: When you're training providers, do you have tips on what to do if someone is hesitant to engage with the questions?
Dominy Lawson: I always tell staff during training that they will get patients who don't want to answer all these questions, and we shouldn't force them to. But one way to engage them is simply to explain the purpose. For example, it might help to say, "We ask all of our patients these questions because we care about you as a whole person." Or, "The doctor is concerned about you and we just want to make sure that you're OK in all of these areas of your life."
Emily Laubham: What about patient reactions to you as a social worker?
Dominy Lawson: Early on, I had an occasional patient get a little freaked out if they didn't know I'd be calling. Many of my patients are elderly, and I don't want them to worry that I'm someone trying to get their information or scam them. I want them to know that I'm calling for a reason and because their doctor referred me. So, when the providers make a referral, I ask them to make sure the patient is aware that I'm being contacted and that I will be reaching out in the next couple days. That makes the process easier.
Emily Laubham: Have providers embraced this approach?
Dominy Lawson: Some were super-excited right away; others weren't sure. When I was first training staff on doing the questionnaires, some people worried that it would take up too much time and add work to their day. But we've trained them to implement this into their workflow in a way that isn't time-consuming. And we also express how important it is in helping their patients.
I think that having a social worker so closely integrated into primary care has helped many providers to get a better understanding of how much more may be impacting a patient's health beyond whatever brought them in. They might come in with symptoms of depression, but then we find out that they can't pay their bills. Financial concerns, housing stress, and all the different aspects we screen for, can seriously impact someone's health and well-being.
With time, providers are also seeing first-hand how I can help. When you're a physician, you have a very high case load and limited time to spend with each patient. Because of that, sometimes you just can't get to the bottom of what a patient needs. Well, that's why I'm here!
The other day I was on the phone with a patient for close to 45 minutes. Afterward, my office mate said it was nice that I could spend that kind of time with a patient. That's just Social Work 101 — we're always starting where the patient is and taking time to make sure someone is comfortable and feels heard, and to make sure we get a clear understanding of how to help.
So, even with staff who might have been hesitant at first, once they see the good I'm able to do, they're more on board. Some physicians now reach out to me directly about contacting patients.
Emily Laubham: Will this approach be expanded to include more social workers and more regions?
Dominy Lawson: Yes, we're looking at getting more regional social workers in different areas. There's a need — I get referrals from offices that I don't cover. I definitely don't mind helping when I can — that's why I got into this field. But I have to take care of my patients first, and there is only so much time.
"I'm ultimately here to empower people"
Emily Laubham: Do you have a patient story that demonstrates the value of screening for social determinants and then having a social worker like you step in?
Dominy Lawson: One of my biggest success stories is someone who had been admitted to the hospital with congestive heart failure and a number of other medical issues. After a screening, he was referred to me by the in-patient team at the hospital.
This is someone in his 60s who has a 7th grade education level, and up until this point, was not receiving any medical care. When I met him, he didn't have health insurance and was struggling financially, and the screening also identified food insecurity, alcohol abuse, tobacco use, health literacy, and transportation (he doesn't drive).
Initially, he was resistant to me, but over time, we've become close, and now he'll often take the first step and call me with questions. I've been able to help him get him Medicaid, food stamps, and transportation. When he told me his landlord increased his rent and he couldn't afford it and was in danger of becoming homeless, I helped find him an apartment he could afford — and it's right around the corner from his PCP office!
Emily Laubham: What would you say to people who may have a cynical view of that kind of social work, equating it with a free "hand-out"?
Dominy Lawson: It's important to clarify that a big part of social work in general is empowerment. I'm not the type of person who will just do everything for the patient. I absolutely do what I can, but often that is more about giving them the tools or information to do something on their own. Someone may need a bit of hand-holding, but I'm ultimately here to empower people. For example, the patient I mentioned initially asked me to schedule transportation to his appointments. Instead, I gave him the information and told him, you know, you can do this. You're capable. He does all of that on his own.
Emily Laubham: It's easy to see the value of how you serve as a kind of bridge between providers, patients, and resources. What are the obstacles to having that happen in more care settings?
Dominy Lawson: There are some challenges with communication between providers and outside agencies. The Health Insurance Portability and Accountability Act (HIPAA), which I know is important, really affects that. We somehow need to be able to have more transparency when it's appropriate. It's hard when you're trying to help a patient and then you hit these barriers or gaps around information sharing. Even if I have a patient I'm involved with as a part of the team with their PCP, if they have a cardiologist or neurologist I want to talk to, there can be challenges.
But it's important to overcome those challenges to understand each patient as a whole person. The reality is that things aren't always rainbows and unicorns for people, and many patients are dealing with real struggles that may not be known to members of their medical team. The process and connections we have through our program help open more eyes to those struggles, which then makes it possible to address them.