Her Heart's Journey: Women's Heart Health Through Time
By: Nikki Buccina
Posted: January 31, 2020
Share This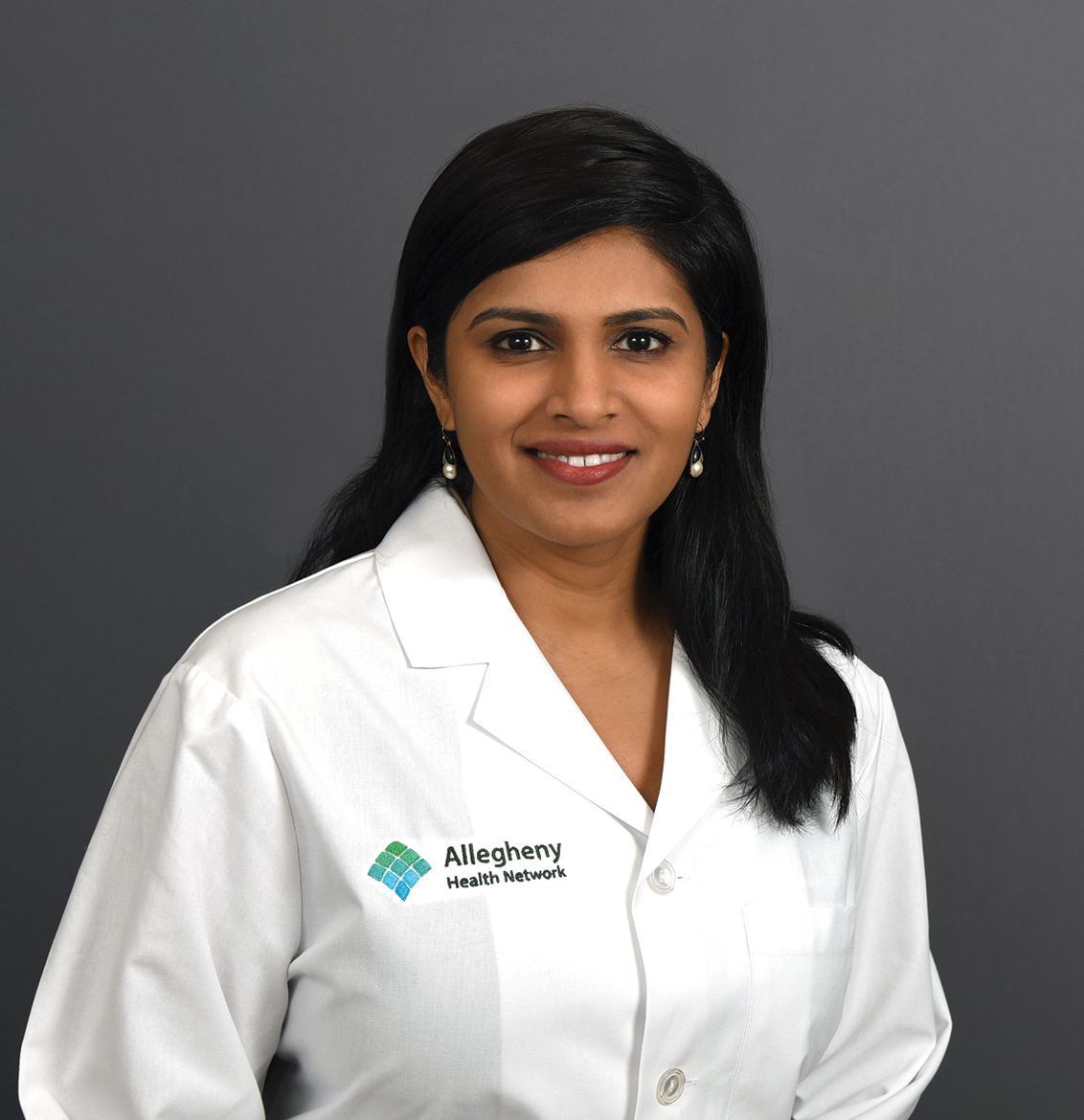 A woman's heart is often under pressure — and that's backed by scientific evidence. The journal Brain and Behavior, for example, published a study finding that women are twice as likely to suffer from severe stress and anxiety as men, often caused by mounting responsibilities to the home, workplace, family, friends and society.
"We see it all the time. Women are putting everything on their plates and that directly impacts their hearts," says Anita Radhakrishnan, MD, attending cardiologist at the Allegheny Health Network (AHN) Women's Heart Center. "At AHN, we do our best to be partners in their care and guide them in the right direction."
Heart disease and stroke cause one in three deaths among women every year across the nation — the number one killer of women in the U.S. Yet awareness of this fact among women continues to be low. Addressing that low awareness is a fundamental principle behind February's designation as American Heart Month.
Many of the contributing factors for heart disease are preventable by changing unhealthy habits. "Roughly 75% of risk factors that lead to heart disease are modifiable, meaning we have a lot of control over our health," Dr. Radhakrishnan explains. "Genetic-induced heart disease isn't as impactful as we once thought. I think that 'it's all genes' is a common misconception." She adds that even if you are genetically prone you can still delay or prevent the onset of heart disease by adopting a healthy lifestyle.
Part of the nationally recognized AHN Cardiovascular Institute, the AHN Women's Heart Center supports women through effective, preventive measures, the latest technology and tools to diagnose heart disease, and holistic, gender-specific care paths. Valentyna Ivanova, MD, another attending cardiologist I spoke with at the center, points out that heart health is a topic for all ages. She suggests mapping out a woman's heart journey as it crosses important life milestones marked by increased changes in the body.
"The best way to tackle a conversation about heart health in women is to start from the beginning," Dr. Ivanova says. "As we travel through the decades, it should put things into perspective about how powerful the heart is, what it endures, and how we can best take care of her."
"Heart health begins at an early age"
Dr. Radhakrishnan gave us the good news: 75% of heart disease risk factors involve things we control. The bad news: We're not doing so well on the "things we control."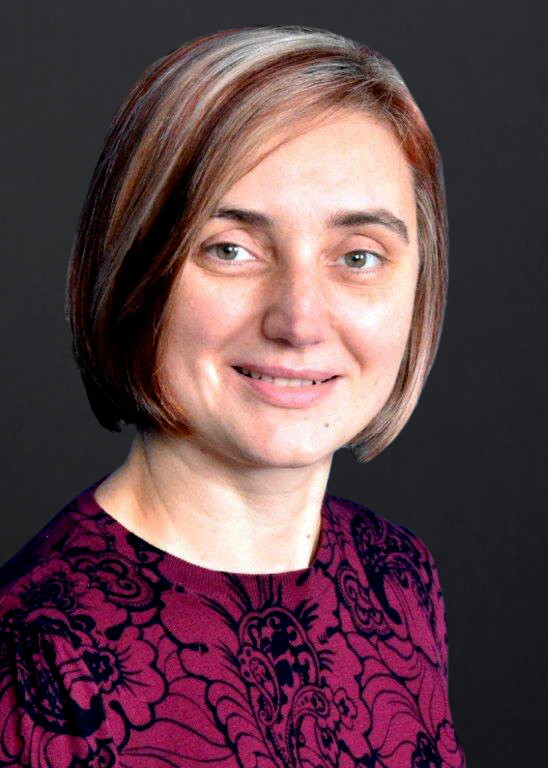 That starts at an early age, with many children growing up in environments where junk food and lack of exercise are norms. The tendency toward more screen time and less time being active outdoors gives kids a head start on all the risks associated with a sedentary lifestyle. Rates of diabetes and obesity in younger U.S. populations have been on a steady rise. According to the Journal of the American Academy of Pediatrics, more than 40% of teens age 16 to 19 are obese, and 26% of children age 2 to 5 are overweight, with more than 15% of those being obese.
"What's important to understand is that heart health begins at an early age, and the lifestyle instilled in the home and other social environments can make a lasting impression on children," Dr. Ivanova says. "Across the board, we're seeing less physical activity and more time spent on devices. That trend, especially when you include online peer pressure, has led to extreme numbers in obesity, stress, diabetes and even high blood pressure in girls under 16 years old."
As we move on through early adulthood, she explains, female hormonal levels shift and increase estrogen production in the body, impacting the vascular system and blood flow. As women continue to mature, the body triggers the vascular system to increase blood production in preparation for child bearing. This maturation, as many parents may witness, can cause imbalances of hormones resulting in notable mood changes or mood swings.
"When you think about the stress, lifestyles, diets, and then compact those issues with hormonal imbalances, this can be a challenging time for young women and their families," Dr. Ivanova says. "It's one of the reasons you see the health community rally behind the ban of vaping, for instance. If young girls decide to adopt unhealthy habits at a vulnerable time in their lives, those habits can stay with them long-term."
The impact of pregnancy on the heart
Clinicians sometimes refer to pregnancy as a woman's first real "stress test" for the heart. Throughout pregnancy, there is a special set of hormones that play a huge role in preparing the body for birth.
"In addition to the hormones, the volume of blood in our vessels is changing tremendously with plasma volume increasing up to 70% with twins. To put it simply, the heart starts to pump more blood, which can elevate blood pressure," Dr. Ivanova says.
Pregnant women can become susceptible to high blood pressure, including preeclampsia, as well as gestational diabetes, and in severe cases, kidney failure, blood clots and pulmonary embolisms. Maternal death rates have been increasing in the U.S. since the mid-1990s, but studies indicate that nearly one-third of those deaths could be prevented with closer monitoring of heart disease in expectant mothers. According to a statewide study performed in California, only 6% of women who suffered a pregnancy-related death due to heart disease had been previously diagnosed with a heart condition.
Dr. Ivanova says this underscores the importance of the coordinated care approach between AHN OB/GYN practices and the AHN Women's Heart Center, particularly with high-risk pregnancies.
"Our close relationships with AHN OB/GYN practices safeguard expectant mothers who may be experiencing heart-related issues even if they have no previous diagnosis," she explains. "By coordinating their care from early on, we're able to ensure they have great clinical outcomes and better peace of mind during birth. We're here to make sure they're set up for success when it comes to their health and the health of their babies."
Menopause and beyond
"Now, we're finally catching up to men," laughs Dr. Ivanova.
Unfortunately, the category she's referring to involves the development of heart disease. A recent report in JAMA cardiology suggests that high blood pressure, one of the most important controllable risk factors for cardiovascular disease, begins at a younger age in women than men, and rises faster. As early as their 20s, women are showing faster rates of increases in blood pressure than men, and the difference persists through later stages of life.
"As we fast forward to menopause, we see the next test to the heart due to the significant hormonal changes taking place again," she points out.
Other conditions that become more common during and after menopause, including cancer, can also put stress on the heart.
"For a long time, clinicians would prescribe estrogen to manage difficult symptoms associated with menopause, but we now know that higher estrogen levels could increase the risk of breast cancer," says Dr. Ivanova.
She adds that, regardless of the site or cause, cancer is another area where the AHN Women's Heart Center plays an important role in a coordinated care approach. AHN cardiologists collaborate closely with AHN oncologists to monitor and treat patients who may experience heart complications as a result of chemotherapy and radiation treatments linked to higher incidents of heart failure and arrhythmia in women.
"We have established a purposeful pathway to help patients manage complex diseases, especially those that affect the heart," she says. "The majority of our referrals from oncology are breast cancer patients, many of whom have been admitted to the hospital because of severe side effects of treatment. I think women take comfort in knowing there is an entire team wrapped around them who are not only focused on their health today, but their future health as well."
Advice for every age: protect your heart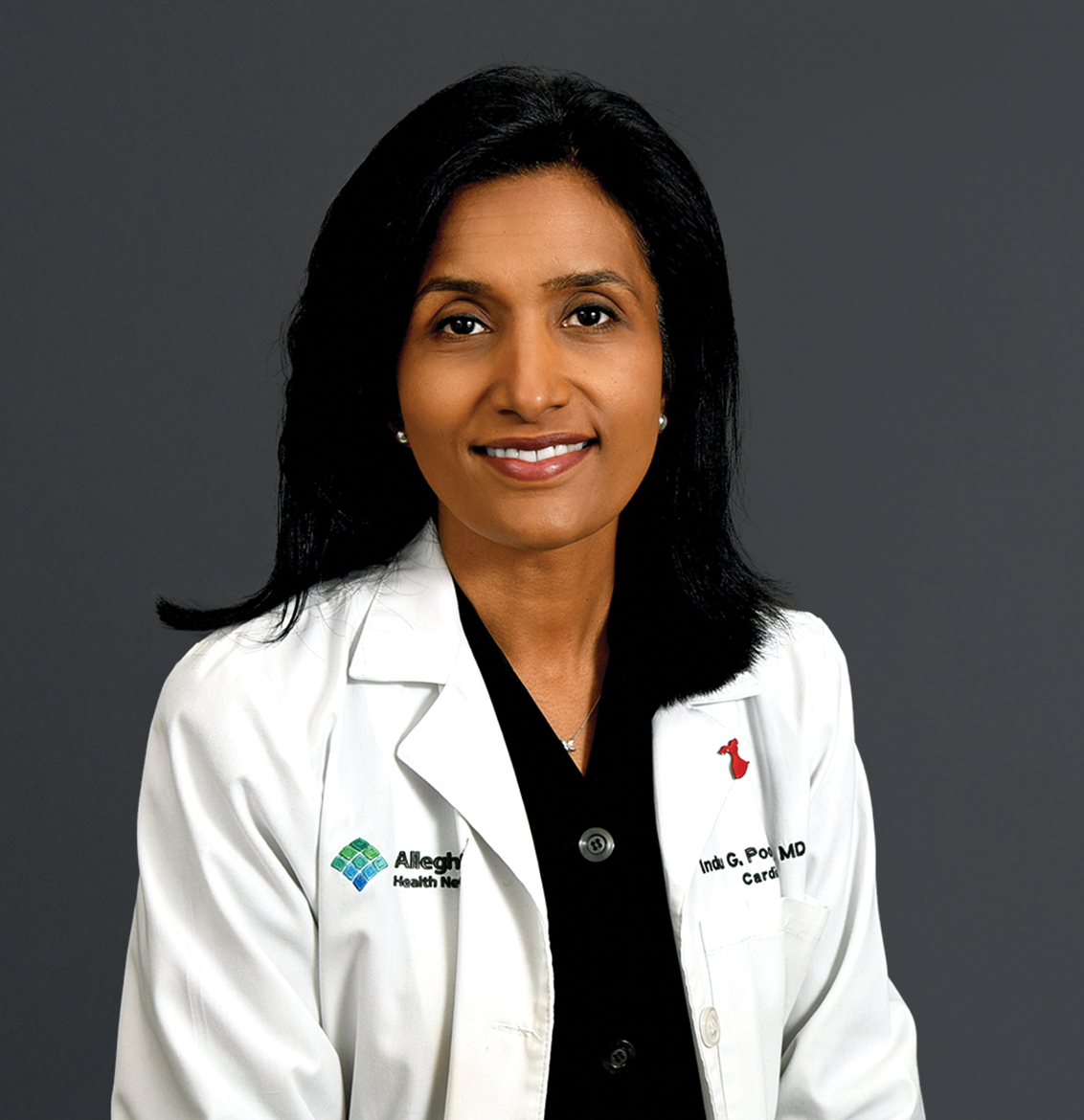 During American Heart Month (February), efforts like the American Heart Association's "Go Red for Women®" campaign place increased emphasis on awareness, early screening, lifestyle habits and family history. But, as that campaign also points out, heart health is a year-round commitment — and one for women of all ages.
Without prior indication of a heart condition or a family history of heart disease, Dr. Radhakrishnan recommends that a woman receive her first heart screening at 40 years old. "But," she emphasizes, "it's never too early to start thinking about your heart health. Heart disease is the number one killer of women, killing more women than all forms of cancer combined. That's not something we take lightly."
Looking toward the future, she strikes a hopeful note. "The trends we're seeing at our practice are promising," she says. "Younger generations have become active participants in their health and understand the importance of prevention at an early age. They're realizing that heart disease impacts women, and they're increasingly focused on what they can do to improve their health, wellness and stress levels. I feel honored to be a part of their journey and guide them in the right direction."