Meet Your Highmark Health Care Team: Cancer Outreach Nurses
By: Jasmine Davis
Posted: August 19, 2016
Share This
From keeping yourself healthy to navigating the complexities of our health care system, no one should have to go it alone. In this series, we'll meet the many different professionals who are part of your Highmark health care team and learn what they do, when to contact them and how they can help you.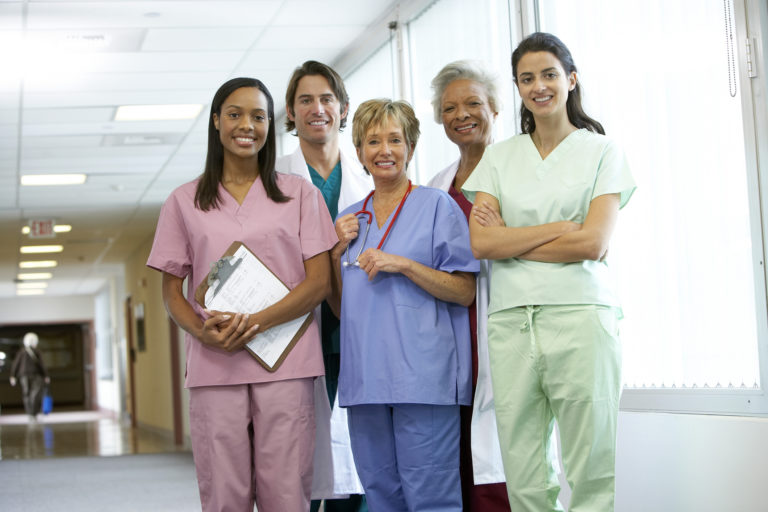 Even one-time trips to your regular doctor, an urgent care facility or an emergency room can present challenges when it comes to understanding and remembering everything you're told, filling out forms, and then dealing with coverage issues like copays, coinsurance and deductibles.
So imagine what it's like when you need to manage more complicated and emotionally draining issues such as cancer, an organ transplant or diabetes. It can be too much for anyone to handle alone. That's why Highmark offers health plan members with complex conditions a dedicated health care case manager through its free Blues On Call program (see sidebar).
Depending on the condition, case managers can help explain treatment, suggest questions to ask your doctor, provide tips on traveling or other activities while managing a disease, and much more.
Blues On Call case managers have different areas of expertise. I spoke with Mary Ann Luginski, an oncology case manager (also sometimes referred to as a cancer outreach nurse) about how she helps cancer patients navigate not only the health care system, but also the personal needs that arise during their cancer journey. A nurse for more than 30 years (see sidebar), Luginski explained how she gives patients the resources they need to "connect the dots" of their cancer care.
Jasmine Davis (JD): Your title is oncology case manager, and you're sometimes referred to as a cancer outreach nurse — what's the best way to introduce you to health plan members and explain what you do?
Mary Ann Luginski (MAL): To me, titles don't matter. When I introduce myself, I explain that I'm a nurse with Blues On Call at Highmark. We're here to support, educate, guide and lead members. We help members self-manage and maneuver through the health care system. My focus when I call is to find out what's going on with them and their health care, to find out where there are gaps, and to start providing education and support.
Because I'm with the health insurance company, some members might think, "You're going to tell me what I can't have. You're going to tell my doctor what to do." But that's not what we do! I am here to make sure the member understands and follows their doctor's treatment plan.
Many studies have shown that when individuals have access to the right information, and are able to understand that information, they're more likely to be actively involved in their health care — which can improve outcomes. Conversely, with something like cancer, you're often talking about someone who has never had this condition before and may have a hard time getting the information they need. Highmark feels that if we have a program to support our members in that respect, then the member is more likely to follow their treatment better.
JD: How does an outreach nurse get involved with a specific patient — does that only happen if they know to call in?
MAL: There are different ways we get involved. If a member calls in to get more information about their benefits, they can ask to speak to a nurse. Or a physician might have a concern — and since all Highmark physicians are aware of the program, they can make referrals. Claims for certain health conditions will also trigger a program for a nurse to assess — we don't have a lot of information, but we can see there is something going on. That's when we reach out and get more information from the member.
JD: Do you coordinate with the patient's doctors, nurses, care navigators, physician assistants — or is there a natural division of labor between the support Highmark offers as an insurer and the support a patient is getting from their care providers?
MAL: There is a natural division. With some aspects of care, like chemotherapy treatment, there is likely to already be a good provider support network to help a patient. But we'll work directly with physicians and staff, and if there's a particular issue they want our health plan member to focus on, we can assist. Or, if somebody is in rehabilitation or a care facility, we can help ensure that their home needs are being looked at. We also coordinate family education, so that family members know what to take care of when the patient goes home. Sometimes, the physician's office may call us to say that a member needs financial resources, and we'll try to find community resources for them.
JD: Once you've made initial contact with a patient, what ongoing support do you offer?
MAL: Our first calls are centered on figuring out what the issues are and where knowledge gaps might be. We focus on what the member needs and how often the member wants to be called. We also focus on what it is the member wants to know.
As a nurse, I might feel they need one thing, but the member's true interest might be somewhere else. For example, if the member wants to focus on lifestyle questions, like fitting in vacations and time with children while undergoing chemo, then we focus more on that than trying to understand the drugs. Unless it's vital, we're not going to force knowledge.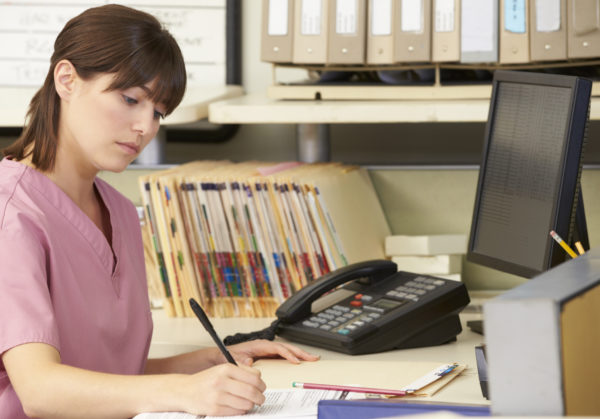 A lot of what we talk about is health information and support. For example, we'll follow up after a doctor's appointment to make sure the member understands their test results, or we'll check in after they have a difficult discussion with their family to offer emotional support.
If a patient is told by their oncologist that they should follow a special diet, I'll find resources and websites to help them adopt that diet. I have resources for people in chemo who want a wig but might not be able to afford one. We've found national cleaning services that offer free cleaning to women undergoing cancer treatment so they don't have to deal with the stress of household cleaning. Often there are helpful services out there, but people don't know about them, so we can help them make those connections.
JD: It sounds like you're covering a broad spectrum of needs!
MAL: We do! Just to step outside the education box, another example is that I had a member who was in a rehabilitation center and was supposed to have certain equipment when she returned home. She thought the home care agency would set it up, but then they told her that the rehab facility would do it. It didn't feel right, so I made a couple calls to emphasize that this person was at risk and had concerns. She got her equipment the next day. It was the communication that was missing. I didn't order anything, I didn't authorize anything, I just facilitated the communication to make sure it got done.
Because of the type of members I help, another kind of support comes when a member has determined that they're ready to end treatment. They know it's not working, they have the information they need from their doctor, but their family isn't ready. Especially when people have always been caretakers, they'll be more worried about the family than themselves. But we try to help them put themselves first for a change — if at no other time, this is the time to do that.
I've had members say that talking through this decision with me gave them the strength to sit down and have the conversation with their family. Whatever time they have left, they want it to be quality. They don't want to feel the fatigue from a treatment that's not working. There's often a period of time after treatment stops that someone will feel a little better and have more energy — maybe that allows them to go to a family reunion or a daughter's wedding and have a good time and give their family good memories. These are hard decisions, so one of our roles is to provide support.
JD: If someone recently got a cancer diagnosis or knows someone who did, and they're a Highmark health plan member, what's your message to them as they start the cancer treatment journey?
MAL: They should know that they're not alone. There are caring people here who can strictly focus on them. We care about what they're going through. We truly do want to help. So, they don't have to go into that first appointment to learn about chemo without knowing what to expect. We can come up with a list of questions to ask their doctor to help them understand. After they go through chemo training or a test scan or a doctor's appointment, many people tell me that they hear the first five minutes and then there's so much information, they just shut down. So we can fill in some gaps there. The biggest message is that they're not alone — we're here to support them in any way they want to be supported.
JD: Is there anything else you wish people knew about your job?
MAL: It is still nursing! I've had doctors say, "Why did you quit being a nurse?" I didn't! This is just a different type of nursing. Bedside nurses will tell you they often don't have time to provide deeper kinds of education or emotional support. When I was in the hospital setting, I remember having families who were in emotional crisis, but I knew I still had to move on down the hall and take care of other patients. The type of nursing I do with Highmark gives me the ability to provide more of that emotional support or take time to find resources or provide an extra layer of information that someone wants.
In a traditional setting or in what I do now, my belief over 30 years of nursing is that the patient has to be first. Highmark has taken that stand as well — the health plan member is first in all we do.
JD: What are the most rewarding parts of your job — and the most challenging?
MAL: The answer to both questions involves interacting directly with an individual. A nurse has to have those personal interactions that reward the part of us that wants to help — what I call our "nursing soul." But sometimes it's challenging because you're trying to find where you can make a difference and it's out of your hands — sometimes there's nothing. And that's heartbreaking.
The moments that feed my nursing soul — it could be as simple as someone saying, "That suggestion you told me last time of how to prevent nausea from my chemo — I can now sit down and eat dinner with my family." Just think about that difference in your quality of life — to be able to sit with your family and have dinner.
A lot of nurses think when they're starting out, "I want to go and cure the world." Well, when you get into the cancer world, you know that's not possible. At a young age, I changed my goal to making a difference, in any small or great way. As long as I find a way to make a difference, my work satisfies my inner emotional needs. It's so rewarding when a patient says, "Thank you for helping me and being part of my team."