Meet Your Highmark Health Care Team: Health Coaches
By: Trish Imbrogno
Posted: May 24, 2016
Share This
From keeping yourself healthy to navigating the complexities of our health care system, no one should have to go it alone. In this series, we'll meet the many different professionals who are part of your "Highmark health care team" and learn what they do, when to contact them and how they can help you.
Trish Imbrogno (TI): Hi Heather. Can you tell us what types of health coaches are available to help Highmark members, as part of their health insurance coverage?
Heather Hines (HH): There are several types of coaches who can help Highmark members to improve their health.
Wellness coaches can help with weight loss, smoking cessation, exercise and general nutrition.
Behavioral health coaches can assist with mental health and managing depression.
Medical health coaches work with our members for a variety of health needs, including helping them to manage common chronic diseases like diabetes, hypertension, heart disease, chronic obstructive pulmonary disease (COPD) and asthma. We also assist with case management needs, such as when members are discharged to their homes from the hospital.
Complex case managers and disease managers are nurses who work with our Medicare Advantage and Affordable Care Act members for similar case management and condition management coordination. This multi-disciplinary team also includes behavioral health specialists, pharmacists, social workers and non-clinical specialists.
I work as a medical health coach, assisting members with various needs, including stroke recovery, joint replacement follow-up, rheumatoid arthritis care and more.
TI: What backgrounds and training do medical health coaches like you have?
HH: Medical health coaches are registered nurses (RNs) — many with a bachelor's degree in nursing (BSN). We have at least five years of experience with clinical case management or condition/disease management. Most health coaches have worked in a hospital setting at some point during their career. We often have a background in a variety of medical settings, which can help us better understand a member's experience in the health care system.
TI: What was your path to becoming a Highmark health coach?
HH: I started in the pediatric intensive care unit at Children's Hospital in Pittsburgh. I then worked private duty nursing, office-setting nursing, adult acute care hospital nursing and telephonic triage nursing, gaining knowledge in a variety of settings.
Another unique experience in nursing has come through my volunteer opportunities at church. I'm serving as a mentor/youth worker with 11th-grade girls, and I have served on our medical response team, traveling to New York City, Panama, and many retreat locations to provide medical support and oversight for our teens. Just last year, we even brought some of our youth to the Allegheny Health Network Health + Wellness Pavilion in Peters Township to volunteer for the free community cancer screenings.
I also was able to be a part of my own children's education and tutored 3rd and 4th graders through independent contracting, which included mentoring other parents in teaching their children grammar and writing. This experience rounded my experience in life to love teaching and shepherding others.
I came to Highmark in 2012. Here, I have received additional training to increase my knowledge about the more prevalent chronic conditions affecting our members. I am trained in motivational interviewing, for example, and our training department offers monthly learning opportunities to add to my case management certification. A major addition to my experience is my increased understanding of how a member's insurance and benefits play a role in their health management.
TI: What do medical health coaches provide that's unique (or that they can't get from other providers or areas of the health care system)?
HH: Highmark members can benefit from a health coach's individual attention to their needs and our special consideration for their personal health goals.
We can help "fill gaps" for our members — the gap between medical visits, the gap between specialist consults, and the gap between hospital and follow-up visits.
Many members come home from the hospital with questions, symptoms and uncertainties about what to do next regarding their recovery. We can review their discharge instructions, review warning symptoms and help them identify an action plan to continue their outpatient follow-up plan with their doctors. Medical health coaches can relieve fears or even help confirm some concerns — and refer them to call their providers or seek urgent care or even emergency care.
For our disease management and case management members, we educate them on newly diagnosed conditions, review their plan of treatment, and utilize motivational tools to help them set goals and action steps to achieve better health.
We always address the "4 Pillars" when talking to a member: (1) their medication self-management, (2) their knowledge of red flags or warning signs and symptoms related to their condition, (3) follow-up care with their doctors, and (4) their working knowledge of their own personal health record and history.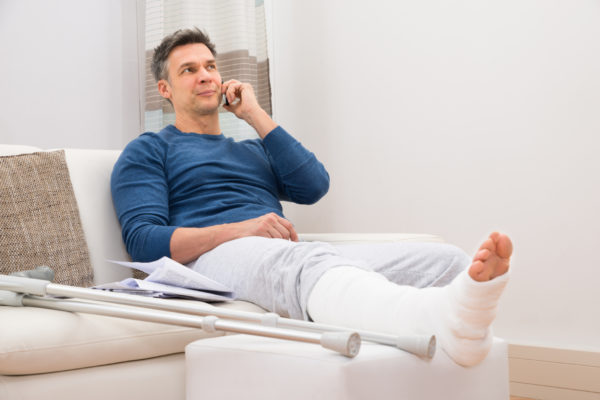 TI: I understand that Highmark sometimes reaches out to certain members who may benefit from talking to a health coach. Which members (based on their health situations) might expect to hear from us about health coaching benefits?
HH: Yes, Highmark members may receive an outbound call from a health coach. These members usually have had a recent hospital stay, a recent surgery or a new diagnosis. We also reach out to our members who are managing chronic conditions such as diabetes, heart disease, high blood pressure, COPD or asthma.
Some of our members are managing comorbid conditions (that is, there are several diagnoses the member is dealing with), or an acute condition requiring a high level of care in the home. Health coaches often reach out to these members to offer support.
TI: Can our health plan members proactively request the help of a health coach? If so, how would they reach you?
HH: Every member has a contact number for Blues On Call on the back of their member ID card. Highmark members can reach us either through their main Member Service phone number (which varies by Highmark plan) or the general Blues On Call number: 1-888-258-3428.
They can call with a one-time question or request enrollment in a program for general wellness, disease management or case management. They also can request a behavioral health referral for mental health support.
TI: What is a typical day for a health coach like at Highmark?
HH: Medical health coaches start the day by prioritizing our new cases and checking on which members may be discharged from the hospital. We call members who are discharged to their homes within 1 – 3 business days after they leave the hospital.
Many of us handle inbound calls in addition to our outreach calls throughout the day. Once we reach a member and they agree to health coaching, we continue to follow up with them according to their set goals and needs. We also provide resources related to their benefits and also provide community resources and cost-saving resources.
TI: What is the relationship between the member and health coach? Does it last for a certain number of sessions only or continue over time as long as the service is useful?
HH: The relationship can vary from member to member. Some members prefer short-term, educational-type coaching. Others appreciate goal-setting, motivational-style coaching and accountability. It is voluntary on the member's part and they can opt out or continue services at any time.
TI: I'm sure you've helped many of our members to make positive changes in their lives. I would love to hear about someone you've worked with and how you were able to help them.
HH: I am part of the customer care advocacy unit that works together with our Member Service advocates (benefit/customer service department) and coordinates services with our wellness coaches. A simple inbound customer service question about a benefit can easily be transferred to a medical health coach to maximize the member's experience to achieve their health goals.
An example would be a member who called about benefits for his lab work. The customer service advocate inquired whether the member would also like to discuss any health questions surrounding his lab work and the member agreed and was transferred to me.
This member has several health issues, including diabetes, hypertension, high cholesterol and recent treatment for a diabetic foot ulcer. We discussed the types of labs, including what they tested for, and I assessed the member's health history. We scheduled a one-week follow-up call to make sure the member was pleased with the explanation and understanding after consulting with his provider on needed labs.
During the initial call, we also identified that he had a lack of understanding about his comorbid conditions. He wasn't motivated to make health changes such as diet and exercise — to help along with his medication interventions — but he was agreeable to further investigation for his needs and health goals.
I coached him on diabetes, motivation, exercise and nutrition — and utilized motivational interview tools for what his stage for change might be for weight loss and exercise. He is obese; over 350 pounds. We discussed the importance of keeping a logbook for blood sugars. We discussed the importance of identifying poor diabetes control, which adds to his risk of infection.
With ongoing follow-up, we had these good results:
He accepted his health coach (me!) as a trusted adviser.
We enhanced his Highmark member experience.
We addressed his benefit questions, including the financial benefit of having his diabetes under control with less chance of infection.
His ulcer is continuing to heal.
He is making diet changes, and he accepted a referral to our wellness coach to work on weight loss!
He is sustaining his initial weight loss of six pounds and has motivation to continue these healthy changes with our support.
He is measuring his blood sugars and realizing the direct effect of his healthy changes on his blood sugar readings! We are still following up for continued improvement.
He is continuing to follow up with his providers and we work together to achieve increased understanding of his plan of treatment.