PALS: 20 Years of Helping Seniors Help Each Other
By: Corey Florindi
Posted: June 16, 2017
Share This
Sometimes just a little help can go a long way toward enabling seniors to continue living independently.
That's where Highmark's PALS (People Able to Lend Support) program comes in. Since 1997, PALS has matched qualified Highmark health plan members with volunteers who help with transportation, house projects, social visits, and other non-medical services that allow seniors to maintain independence and a higher quality of life.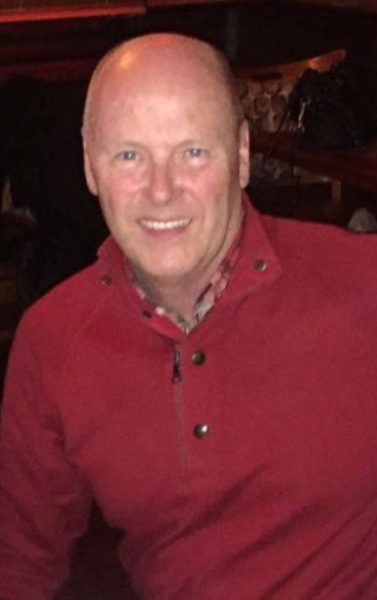 Program coordinator Randy Detweiler has been with PALS since the start, and has managed it since 2000. From the initial Pittsburgh pilot, it's grown to become a network of nearly 200 volunteers serving thousands of health plan members throughout Pennsylvania and West Virginia. All told, PALS has provided more than $2.1 million worth of in-home services and won numerous awards, including an AHIP Foundation Community Leadership Award and an AARP Excellence Award.
One of the first graduates from the University of Iowa to earn an Aging Studies certificate, Detweiler had been involved with another new program called Senior Services at Jefferson Hospital before joining PALS.
"I was the liaison between seniors and anybody who worked with them," he explains. "We didn't put anybody in our network who I didn't meet or check their facility to ensure top quality. When I heard about the opportunity to help start the PALS program, it was a struggle — because I loved my work with Senior Services. But it turned out well — both 'pilot programs' for seniors are still going strong, and now they're both part of the Highmark Health organization!"
Neighbors Helping Neighbors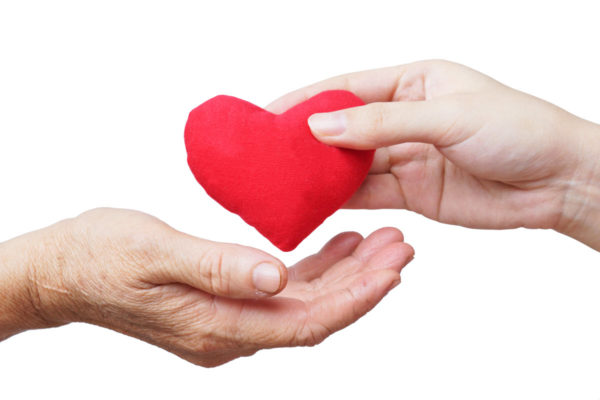 The volunteers that PALS recruits are mostly seniors who live near the people they help. Detweiler says that's intentional. In addition to the convenience, he notes that living in the same neighborhood tends to give volunteers a deeper understanding of the challenges their neighbors face.
He adds that the "neighbors helping neighbors" approach is very helpful when recruiting volunteers.
"I had an 80-year-old woman sign up to volunteer and go through our training — and about the same time, two women on her block called to ask for help," he says. "The day after her training, she called to say she didn't think she should volunteer, she felt she was too old. I said, 'Well, that's up to you, but two women in your neighborhood recently asked for help.' And she said, 'Oh! That would be like helping a neighbor!' So she went ahead with volunteering — and the best part is that the three ladies became best friends!"
Similarly, Detweiler says that at information sessions for potential new volunteers, he asks how many people have volunteered in the past. Typically, few raise their hands — until he follows up by saying: "Not even to buy your neighbor a gallon of milk?" He says the "buying milk" example demonstrates how easy it is to volunteer, and makes people realize that helping neighbors is something that already comes naturally to them.
Part of PALS' success is also the extra steps taken to make sure volunteers are well-matched with the person requesting help. All volunteers answer questions about services they're willing or unwilling to provide. For example, someone may be happy to drive people to appointments but not want to help with housecleaning. There are also preferences involving factors like being around pets. A similar set of information is collected from a health plan member when they request assistance. Cross-referencing the databases — combined with carefully targeted recruiting — means that PALS can almost always find a well-matched volunteer for someone within a 10-mile radius, and often much closer.
Join the Club: Expanding PALS to Help More Seniors
The stability of PALS over 20 years is a testimony to the success of its model, including its innovative Service Credit approach. But, in addition to expanding its geographic reach, Detweiler also extended the health, social and volunteering benefits of PALS to more seniors by launching PALS Clubs.
He believed clubs would provide an inexpensive but effective way to reach seniors in senior housing and assisted living facilities. Such seniors aren't always able to "get out" to be active or social, or do volunteer work — so why not take the opportunities directly to them?
He admits there was skepticism early on. "One of the first places I went was St. Thomas More Manor, a high-rise managed by Sister Cecilia Marie Kulik," he says. "I introduced myself and said, 'What do you think of PALS starting a book club and a quilt club in your high-rise?' She said, 'Clubs will never work here.' Now, this is a beautiful, well-run high-rise; Sister Cecilia knows her residents, and her residents love her. But I don't take rejection well, so I kept at it: 'Can't we just try it?' We got the clubs started — and Sister Cecilia became my biggest advocate. She said, 'Randy, some of these people never came out of their apartments before. They have friends now. They look out for each other. This is one of the best things we ever did for our high-rise!'"
Bringing people together to socialize and "look out for each other" adds to the health benefits that the clubs provide. Detweiler points out that book clubs get people reading — which studies suggest can slow dementia — and give them a regularly scheduled social activity, helping cut down on feelings of isolation and supporting overall mental health.
Quilting, knitting and crocheting clubs are set up so that seniors can earn PALS volunteer credits even if they're unable to do more strenuous activities. The items they make are donated to Highmark members in other assisted living facilities and nursing homes — more than 7,000 afghans have been given over the years. You might not think of this activity as connected to physical health, but Detweiler tells the story of a woman in one of the PALS clubs who had a stroke. "She couldn't even use her right hand, but the other quilters in her club would not let her use that as an excuse," he says. "They put a needle in for her and made her tie the quilts. She credits that work with helping her regain use of her hand."
The success of other clubs paved the way to found PALS Walking Clubs. Detweiler says that even members who aren't up for outdoor walks can participate in the walking clubs by using a facility's hallways — and he happily measures out routes to help them. In its best year so far, participants in PALS Walking Clubs logged enough miles to circle the earth almost twice!
Part of a Culture of Caring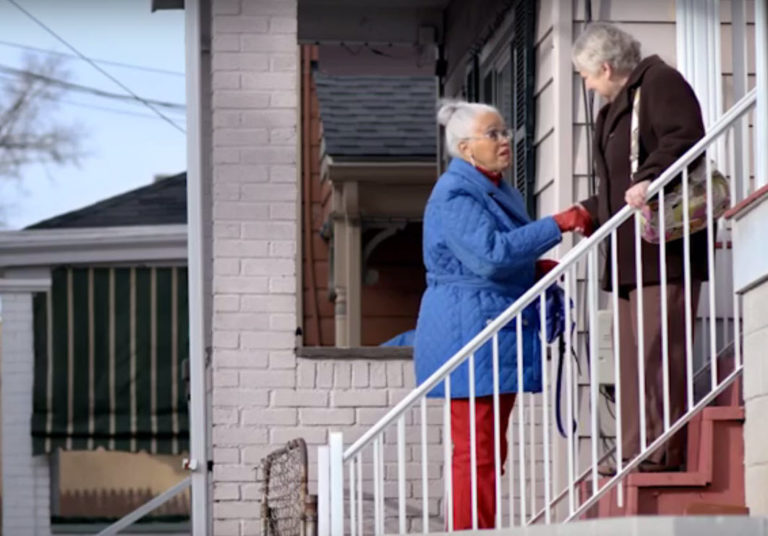 Detweiler can tell hundreds of stories illustrating the value of PALS to health plan members. He points out that in addition to the kinds of support that help seniors continue living independently, PALS services help members stay healthier. For example, he says that seniors who don't have good transportation may skip annual check-ups, preventive screenings, and follow-up appointments, or fail to get prescriptions they need. Knowing that a car ride is a phone call away through PALS allows seniors to take control of their health.
He says he also has firsthand experience of seeing that PALS was the deciding factor for seniors making a decision about health coverage. "Last open enrollment, a woman we've helped since 2001 called to say she was thinking of changing to another insurance provider that was a little cheaper," he says. "She wanted to know if she could still have PALS, and I told her I was sorry, but PALS is only available with Highmark health plans. She didn't even pause — she said, 'Well, I'm not switching then!'"
Detweiler adds that there are community-based programs that he and his staff direct people to if they are not Highmark health plan members. But, despite its 20 years of success, programs like PALS are still rare among other health plans. He believes that may change as the baby boomer generation continues to expand the senior market — since 2011, about 10,000 people turn 65 every day.
"The wonderful Living Proof commercial Highmark did for PALS has attracted a lot of attention, and I've heard through the grapevine that one competitor has been researching a program," he says. "But what makes our program successful is that we never look at it just as a perk to help market coverage — it's always been part of a broader culture of caring here at Highmark."
Living with a Sense of Purpose
Detweiler emphasizes that one of the greatest benefits that PALS provides, to volunteers and members alike, is a sense of purpose.
"For many seniors, your kids may have moved away, neighbors have moved away or passed away, and you may not have a workplace or other activities that connect you to your community," he explains. "PALS gives you an opportunity to get out and feel a sense of purpose and, by volunteering, really make a difference in people's lives."
That resonates for him as well. "My goal is to make a difference every day, and my passion has always been helping the elderly," he says. "My grandmother and I were very close, and I did a lot for her, but I also saw that she didn't have the support she needed, so that's one reason I gravitated toward this work. I feel like there's always something more I should be able to do." At 60, he admits that he may retire himself one day, then adds that "I'd love to advocate for seniors in DC when I retire."
For now, he intends to keep doing what he's done for 20 years — help thousands of seniors through PALS. "I get to do something I love and follow my passion," he says. "I am very lucky — and I have told all my bosses that!"