The Medicare Journey: An Interview With Barbara Gray on the State of Medicare
By: Trish Imbrogno
Posted: November 24, 2015
Share This
Highmark Inc.'s senior vice president of senior markets, Barbara Gray, often talks directly with health plan members to hear firsthand what the health plan business is doing well, where it could improve, and how to help members better understand the Medicare system.
Gray holds a bachelor's degree in nursing from California State University, Chico, and an MBA from George Mason University. Her more than 25 years in health care span inpatient and outpatient care and consulting for both providers and insurers. Before joining Highmark in 2013, she held leadership positions at Healthways, Premier Health Alliance and Ernst & Young.
Trish Imbrogno (TI): What tools do we have to explain Medicare Advantage options to someone who may be interested in learning more about that type of coverage?
Barbara Gray (BG): Even for those of us in the health insurance industry, understanding Medicare coverage is sometimes challenging! One of the biggest things we hear is, "Why do I need an 'extra' [Medicare Advantage] plan if I already have Original Medicare?"
Many people find that Medicare Advantage coverage gives them more choices about how to receive care. For example, Medicare Advantage (MA) plans generally give you more health care coverage and benefits than Original Medicare and a Medicare Supplement plan combined. They cover a full range of medical and preventive care. Most Medicare Advantage plans also cover Part D prescription drugs. However, you cannot join a Medicare Part D plan once you've enrolled in Medicare Advantage, so if you need drug coverage, be sure it's included in the plan you select.
We have several tools online that allow you to compare our Medicare Advantage plans and their offerings and see if they're right for your needs. We also outline premium costs and include answers to some of the many questions that are often asked by Medicare shoppers.
Because it can be hard from a pamphlet or Web site to determine which plan is best, you may want to talk to someone in person. Highmark's Medicare Advisors and Highmark Direct experts are available to help.
For example, our Medicare Advisors offer free seminars in the community that can help Medicare-eligible citizens make a more informed decision about choosing the plan that is best for their needs. Also, our Highmark Direct stores in Pennsylvania are places where people can sit down, talk with knowledgeable experts and ask questions about plan offerings. There is no fee for talking with our Highmark Direct experts and no obligation to enroll with Highmark after meeting with them.
TI: As we get older, we may need to manage chronic conditions. Are there services to help Medicare Advantage members have a healthier, improved quality of life?
BG: First, it's a basic thing, but important: All Highmark Medicare Advantage members have access to customer service representatives anytime they have questions. Also, we have a Nurse Line that is available 24 hours a day, 7 days a week, if members have questions about medications, illness or other health questions.
We aim to make sure our members are getting the most out their Medicare Advantage plan. Our wellness programs ensure that our members are receiving the right care and screenings at the right time.
Through our Passport Rewards program, we incent our members to make sure they have scheduled their annual wellness visit and their annual health screenings. We provide each member with a personal health assessment to assure that they are scheduling the screenings that are most impactful to maintaining their optimal health.
Also, many of our members have around-the-clock access to in-home services (at no cost) through our Advanced Illness Services (AIS) Home Visit Program. This program is staffed by specialized professionals, such as physicians, nurse practitioners, RNs, social workers and chaplains to help members and their families and caregivers deal with illnesses like COPD (chronic obstructive pulmonary disease), advanced cancer, kidney failure and advanced dementia.
Our AIS Home Visit Program team can help members with decision making and planning related to care, preparing them or their caregivers to communicate better with their physicians about their medical condition, and coordinating care services and arranging referrals to community services.
Our Medicare Advantage members can reach health coaches and the AIS Home Visit Program by calling the phone number on the back of their Highmark member ID cards.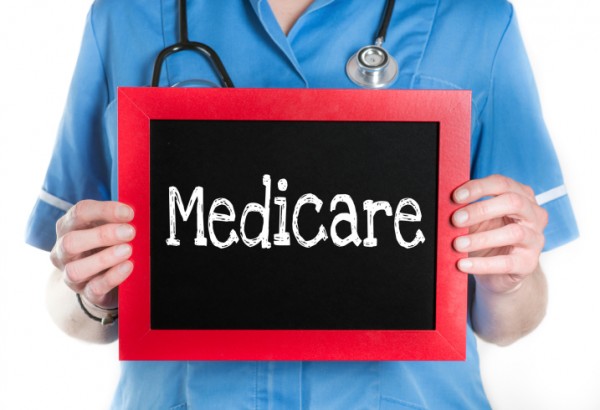 TI: Everyone is trying to save money these days. What should people consider when comparing Medicare Advantage coverage in order to get the most value from a plan?
BG: When shopping for Medicare Advantage coverage, you should always consider out-of-pocket costs and monthly premiums and also factor in the types of services you may need that are — or aren't — covered by the plans you're considering. For instance, all Highmark Medicare Advantage plans offer added benefits like dental and vision coverage, chiropractic and podiatry care, and coverage for hearing aids. If these are services that you often use, then picking a plan with additional coverage for them may save you money in the long run.
TI: We heard that you talk with Highmark Medicare Advantage members by phone to answer questions and get feedback. Why do you take the time to do that? What kinds of things have they asked or had to say? And what do you learn about our members that way, one on one, that might be hard to learn in other ways?
BG: I'm a bit of a consumer activist myself, and when I take the time to write a letter to a company, it is because I care enough for them to be better. I appreciate customers and members reaching out to us. And, nine times out of 10, it comes from a place of, "I want to do business with you. I want you to be better."
We can't fix things we don't know about, and I want to hear firsthand what our members are thinking. We had many members reach out to us when we launched the Passport program, which was something we developed after hearing that our members wanted a reference tool that was easy to understand when it came to managing their Medicare Advantage benefits.
During those conversations, I learned the Passport binders were seen by some of our members as an unnecessary expense rather than a benefit of coverage. These calls opened the door to hearing about several other issues our members were having with billing and claims, and we were able to offer assistance to help them solve these problems.
In one particular case, we were able to show a member how the Passport could be used to answer nearly all of the questions she had. After that, rather than being opposed to the tool, she became an advocate — taking her knowledge back to other seniors who resided in her apartment complex.
We want to continue to understand what is working — and not working — for our Medicare members. The best way we can do that is by getting their feedback.
TI: Could you tell me a little more about Highmark's Passport program? How is it designed to help our Medicare Advantage members?
BG: We developed the Passport to give our members the confidence and security that comes from knowing that they don't have to navigate their health care journey alone and that Highmark is here to help.
The Passport binder we give to members is full of health and wellness information. For example, it outlines a schedule for preventive care visits and has a section where members can take notes and record health concerns.
We also hope our members are using their Passports as a place to keep all of their health care documents in one convenient place — some find it valuable to take to medical appointments.
TI: You have a nursing background. How does that come into play when you talk with Highmark Medicare Advantage members? How does it color your perspective on their experiences?
BG: As a former practicing clinician, I know firsthand how complicated health care can be — just in care coordination alone. There are often different specialists and providers, and no one may be talking to each other.
If you're ill or not at your best or perhaps do not have an advocate, how do you coordinate that care — particularly if you're not an expert? And, even if you are an expert or a clinician and you are ill, or a family member is ill, that doesn't put you in the best spot to advocate.
That's another role that I, personally, and the senior markets team feel very passionately about. We want to be advocates so that care coordination, preventive health services and acute services are provided for in a way that is truly high quality and cost effective.
Y0037_15_0521 Accepted