The Medicare Journey: Tips to Save Time and Money on Medicare
By: Trish Imbrogno
Posted: November 10, 2015
Share This
Let's be honest: Health care is expensive, even when you have health insurance.
There are premiums, deductibles, copays, coinsurance and procedures that may not be covered that create out-of-pocket costs, and as you age, you may find yourself seeing the doctor more than you did in your youth. There are ways, however, that you can save time and money when it comes to your care.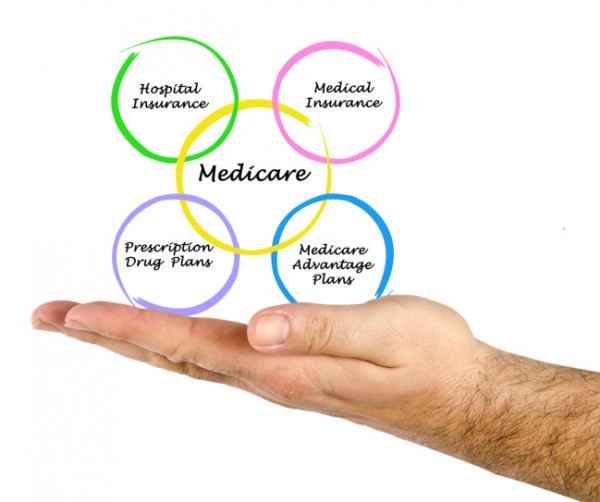 If you are a Highmark Medicare Advantage member, for example, there are several benefits and programs associated with your plan that are designed to save you money and keep you on course for healthy living. (Many of these tips may be helpful for you even if you're not a Medicare member.)
Enroll in Original Medicare as Soon as You're Eligible
You'll want to be sure to enroll for Medicare coverage as soon as you're eligible, to avoid penalties. Many people are automatically enrolled in premium-free Medicare Part A when they turn 65. If you're someone who needs to sign up, you'll need to contact Social Security at least three months before you turn 65 to avoid any penalties.
Choosing Outpatient Lab Services May Save You Money
For most Highmark Medicare Advantage plans, choosing where you have blood work can affect your copay amount (if applicable). Blood work performed in a hospital lab can be considerably more expensive than at other free-standing facilities. You can save money on your copay by choosing your doctor's office or a neighborhood outpatient lab for your lab tests.
Retail Clinic, Urgent Care or Emergency Room — Which Should You Choose?
If you need medical attention when your doctor's office is closed or you are unable to schedule an appointment immediately, you have several options. If you believe your condition is life threatening, you should always call 911.
Retail clinics. Staffed by nurses and nurse practitioners, retail clinics are usually located inside of pharmacies and are available for basic tests, vaccinations and minor issues including colds, sore throats, coughs and ear infections.
Urgent care centers. These facilities are staffed by doctors. If you have a more serious issue like stitches, sprains or dislocations, you'll want to visit an urgent care center. Many of these facilities can also provide X-rays and more sophisticated lab tests than are available at retail clinics.
Emergency rooms (ER). The ER offers the highest level of care with teams of doctors and nurses. If your condition is serious enough, you can be admitted to the hospital from the ER.
Outpatient Surgery Facilities
Outpatient surgery, sometimes called same day surgery, does not need to be performed in a hospital setting. For most Highmark Medicare Advantage plans, a freestanding ambulatory surgical setting is a lower-cost option if you won't require hospitalization after a surgery. Outpatient surgery facilities are staffed with doctors and nurses, just as if you were having a procedure in a hospital.
Staying Healthy Through Preventive Care Can Reduce Your Health Costs, Too
Another way you can save money is to take advantage of your plan's preventive care benefits. By getting routine exams, screening and shots, you'll stay healthier and independent longer.
Getting regular preventive care can also help you avoid or delay the onset of illness, which can save you money in the long run. Also, Medicare preventive care benefits are fully covered, so you have no out-of-pocket costs.
Managing Prescription Costs
Whether you choose to be covered by Original Medicare and a Medicare Part D plan or a Medicare Advantage Plan with prescription coverage, the high cost of prescriptions can put a strain on your budget, but here are some cost-saving tips.
Always use your Highmark card. Using your Highmark member ID card each time you fill a prescription at an in-network pharmacy lets you take advantage of Highmark's negotiated drug prices, which, in most cases, are the lowest available.
Generic drugs. A generic version of your medication usually costs between 30 and 80 percent less than brand-name drugs. Generics are FDA-approved and meet the same high standards for quality, strength, purity and stability as the brand-name versions.
Lower-cost alternative drugs. When given a prescription, ask your doctor if there is a more affordable drug that's equally effective to treat your condition. By logging in to the website URL listed on the back of your member ID card and selecting Find a Doctor or Rx, you can see the formulary list for drugs that are covered on your plan, and that may cost you less.
Extra financial help. If you have limited income, you may qualify for a low-income subsidy to pay for drugs through Medicare's Extra Help program. To see if you qualify, you can contact Medicare or the Social Security Administration.
Mail-order prescriptions. Filling regular prescriptions through a mail-order pharmacy is convenient and costs less. Typically, you can order a 90-day supply, which will cost less than getting a 30-day supply three times at a pharmacy.
By using these tips, you can keep your costs down without compromising the quality of your health care. For more details, you may also contact Highmark Member Service for assistance.
Y0037_15_0570 Accepted