The Value of Behavioral Health Counseling
Editor's Update: This article was first published February 21, 2016. It was most recently reviewed and updated April 22, 2020.
The extraordinary stresses associated with the COVID-19 pandemic have many of us paying more attention to behavioral health issues.
Irritability, trouble sleeping, poor appetite, isolation, crying, blaming others, and an inability or a lack of desire to communicate are all signs that could point to a behavioral health issue. More severe conditions like schizophrenia and schizoaffective disorder can only be controlled with the help of counseling and medication.
We spoke with Joan Kaylor, a licensed professional counselor with more than 26 years of experience and a provider in Highmark health plan networks, to learn more about why assessing your behavioral health is just as important as scheduling your yearly physical. For her insights on COVID-19 and mental health, see the sidebar to the right (or on mobile devices at the end) of this article.
Trish Imbrogno (TI): Which signs may indicate a person should schedule an appointment with a behavioral health professional?
Joan Kaylor (JK): You don't have to have a diagnosed mental health condition such as panic attacks, major depression or obsessive-compulsive disorder (OCD) to see a mental health professional. Life is very stressful, and simply being human is a reason to consider talking with a professional.
In the U.S., people with behavioral health issues often become consumed with guilt, grief, hate, fear, apathy, low energy and low self-esteem. Any of these feelings are a good reason to reach out to a behavioral health professional.
TI: Why should someone seek help from a behavioral health professional?
JK: When life situations become overwhelming, you may feel like you're going crazy or are losing the ability to cope with the stress. The COVID-19 pandemic is a situation where many people are feeling overwhelmed and are struggling to cope. Counseling provides a confidential, safe space for you to discuss your situations before the stress and problems build up and require medication or other, more serious, treatment.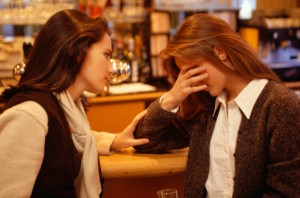 If you are able to treat mental or emotional conditions early, you may be able to avoid more intensive therapy down the road. If left untreated, simple life stress can develop into more serious conditions such as anxiety, trauma, post-traumatic stress disorder (PTSD), depression, addictions, OCD, body-focused repetitive behaviors, and bipolar disorder.
TI: There is sometimes a stigma attached to seeking help from mental health professionals. If someone doesn't have a severe condition, can't they just talk it out with friends or family?
JK: We are not often good judges of how severe our situation may be. Talking to loved ones or friends may alleviate some of the anxiety in your life, but they are not trained to help you treat the core of your behavioral health issues. Also, as much as we love them, family cannot give objective advice.
If you attend a house of worship or believe in a higher power, clergy can provide an ear and advice. But, they are also not trained to treat behavioral health issues unless they have a degree in pastoral counseling.
If someone is uncomfortable seeing a behavioral health professional, a primary care physician (PCP) can provide help. The PCP is usually the first health care professional to hear a patient complain of family stress, grief issues or sadness. PCPs often prescribe medication, though, instead of suggesting counseling. If we could change that trend, it would go a long way to normalize counseling and take away the stigma associated with treatment.
No one has to know you are seeking counseling. People will only know you are feeling better and making different choices. Seeking help doesn't make someone "crazy." Someone only has to want to discuss a difficult situation with a trained professional in a confidential setting.
TI: If a person decides to seek treatment, how do they choose a therapist that's right for them?
JK: It's important that you find someone you feel comfortable with, but it may take time. Don't give up — you may visit several offices and talk to many licensed professionals before finding someone with whom you can speak openly.
People spend a great deal of time researching various purchases such as cars, appliances, computers and restaurants. Therapists should also be researched to find the best fit.
Take your time and research your options. Search your health insurance plan's directory of therapists and counselors. You can find a lot of information online about counselors and doctors. Learn as much as you can about their approach to treatment. Don't be afraid to look for a new therapist if you aren't feeling a connection with yours after a few appointments.
If you are not comfortable telling your therapist everything that is happening or has happened in your life, you won't get the most out of your treatment. When you find the right person, you should feel at ease talking to them about anything — like you would a good friend.
TI: Could you walk me through what it's like to set up an appointment with a behavioral health professional?
JK: Therapists have different styles when it comes to interacting with their clients. My approach, for example, may vary from others you would find.
To start, I spend time on the phone talking with a client first about the problem they're having and what they expect out of counseling. So there aren't any surprises at the first appointment, we also discuss what is covered by their insurance — including copayments, coinsurance and any deductible they may have.
We then find a time for an initial appointment and risk assessment. I text or call my clients before this appointment (and all appointments) as a reminder and to confirm they are still available for their session.
The initial meeting involves completing some paperwork and consent forms. This meeting is always in person, regardless of whether we will have face-to-face or video sessions.
TI: Could you tell me a little more about video sessions and how those work?
JK: Video counseling works exactly like in-person sessions, but it is a more convenient way for some people to see a therapist. This is especially important if they are immobile, too far away for regular in-person meetings or not comfortable traveling. Obviously, the health concerns, social distancing and stay-at-home rules related to COVID-19 have made video counseling even more important than ever.
As I mentioned, it can be a long process for someone to find a therapist with whom they feel comfortable. It can be stressful to think about looking for someone new if they move, and video counseling also allows me to continue to see clients if they relocate to an area that is too far away to continue in-person sessions.
From their home computer, the client uses a secure video connection that is a Voice over Internet Protocol (VoIP) technology. We are able to see and hear each other just like we were in a room together; however, I may be miles — even across the ocean — from the client.
Some therapists don't offer this service, but my clients really like the video option for sessions. I even had a video counseling client in Denmark!
TI: Sometimes medication is needed to treat behavioral health disorders. If someone seeks counseling, will they also need medication?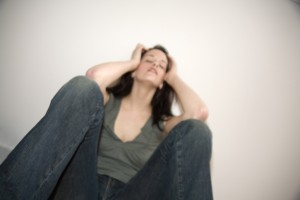 JK: No one comes to therapy and wants to be on medication. It may not be necessary for some clients. For other clients, medication is like a life preserver while the client is learning a new way of thinking.
When there is a cognitive shift and clients begin to think differently and make different choices, it may be possible for them to slowly wean off medication under the direction of a doctor. It's important to never stop taking medication cold turkey or by yourself. This is something that always requires the help of a physician. A therapist and physician will work together to provide the best treatment for the patient.
TI: Joan, could you talk a little more about the effectiveness of talk therapy for behavioral health issues? Are there any studies or anecdotal things that could be brought up to help make the case for thinking beyond medication?
JK: Yes, all professional organizations have research pages on their websites. People can go directly to these organizations for the latest in scientific research, such as The International OCD Foundation, The Anxiety and Depression Association of America and the Association for Comprehensive Energy Psychology.
Talking through problems and making a shift in thinking can help issues like post-traumatic stress disorder, social anxiety disorder, panic disorder, substance abuse and generalized anxiety. It's also been effective in helping more serious conditions like bipolar disorder and schizophrenia.
TI: Is there anything else you would like to share with our readers?
JK: Since becoming a professional counselor in 1994, I've helped many people with varying levels of behavioral health conditions. If you're feeling overwhelmed, stressed or unable to manage everything going on in your life, don't be afraid to seek treatment. Working through these things now can help alleviate larger issues in the future.
If you have had a bad counseling experience, don't think that is the "norm." Seeking treatment takes courage — keep trying until you find a therapist that is right for you.