Tips for Parents: Behavioral Health Support for Kids
Editor's Update: This article was first published June 18, 2016. It was most recently reviewed and updated April 22, 2020.
There is nothing more devastating than a sick child. If your child has a fever, a cold or a broken bone, you look to a pediatrician for help. The pediatrician will relieve the illness or infection or place a cast on the broken bone. Most of the time, health is restored in short order.
When your child or teen has anxiety, OCD, depression, or is acting out in anger or self-harm, it is not as simple to find help. The first place to turn is to a pediatrician who may (or may not) know of a helpful therapist who works with children.
Signs Your Child May Need Help
Mood changes, particularly sadness or withdrawal lasting at least two weeks, or severe mood swings
Intense feelings of worry or fear without a clear cause
Behavior or personality changes
Unexplained weight loss
Headaches or stomachaches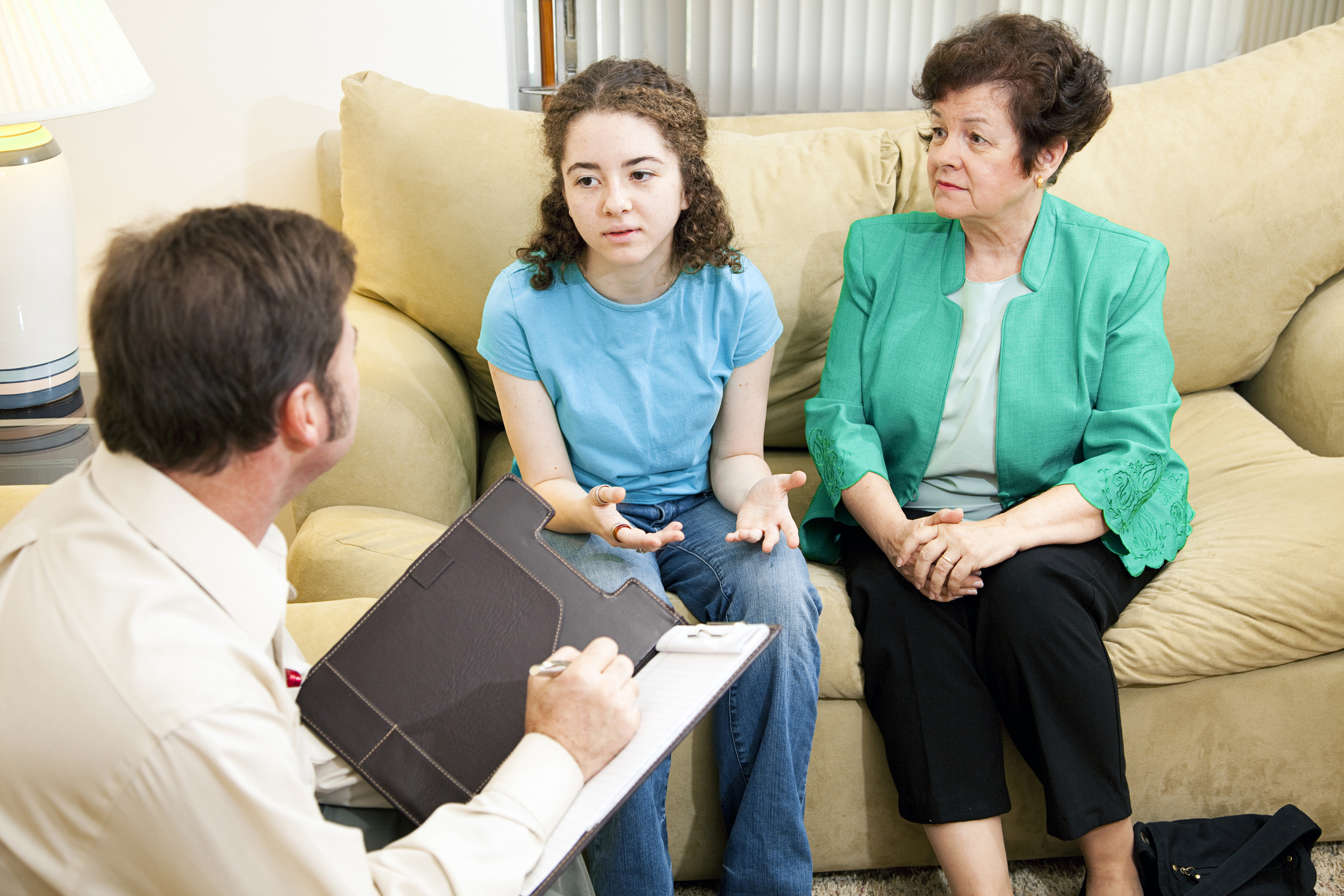 Every child is different, but you probably know your son or daughter better than anyone. If you're worried about your child's mental health, talking to a therapist can be a helpful step — either to ease your concerns or to get your child the support he or she needs.
If you see any of these signs in your child, you may want to reach out for help.
As I am reviewing and updating this article, parents and children alike are also coping with additional stresses and uncertainties related to the COVID-19 pandemic. Many counselors and mental health professionals offer telehealth options, so please don't hesitate to get the extra support that can help you through these times. (For additional insights on COVID-19 and mental health, see the sidebar to the right, or on mobile devices at the end, of this article.)
Counseling Should Be Step One
This is when you need to advocate for your child. A trusted friend may know an experienced therapist or your pediatrician may have a list. I urge you to resist turning to medication right away. In my clinical experience, it's not necessary for the vast majority of children and teens. For example, recent research found only one of 14 antidepressants was more effective in children than a placebo — and at least one was linked to a higher risk of suicide.
Clinical guidelines recommend counseling as the first-line therapy. Through the process, children learn coping skills, and cognitive behavioral therapy can often relieve the anxiety or depression. For example, I had an 11-year-old patient with OCD and combined breathing exercises and Emotional Freedom Techniques (also known as tapping) to help him overcome the condition. I also encouraged him to think of his worries as a bully to help him push back against them. These treatments along with the B vitamin inositol, which was prescribed by his doctor, eliminated his OCD.
Finding the Right Therapist for Your Child
As parents, you'll want to take the time to thoroughly research a therapist as much as possible, including his or her Facebook page and website, and a short phone conversation, to determine if the therapist will be a good fit for the entire family. Being dragged to several therapists who may not be a good fit can make your child simply shut down. That makes counseling harder because he or she doesn't want to participate and has lost trust in the counseling process.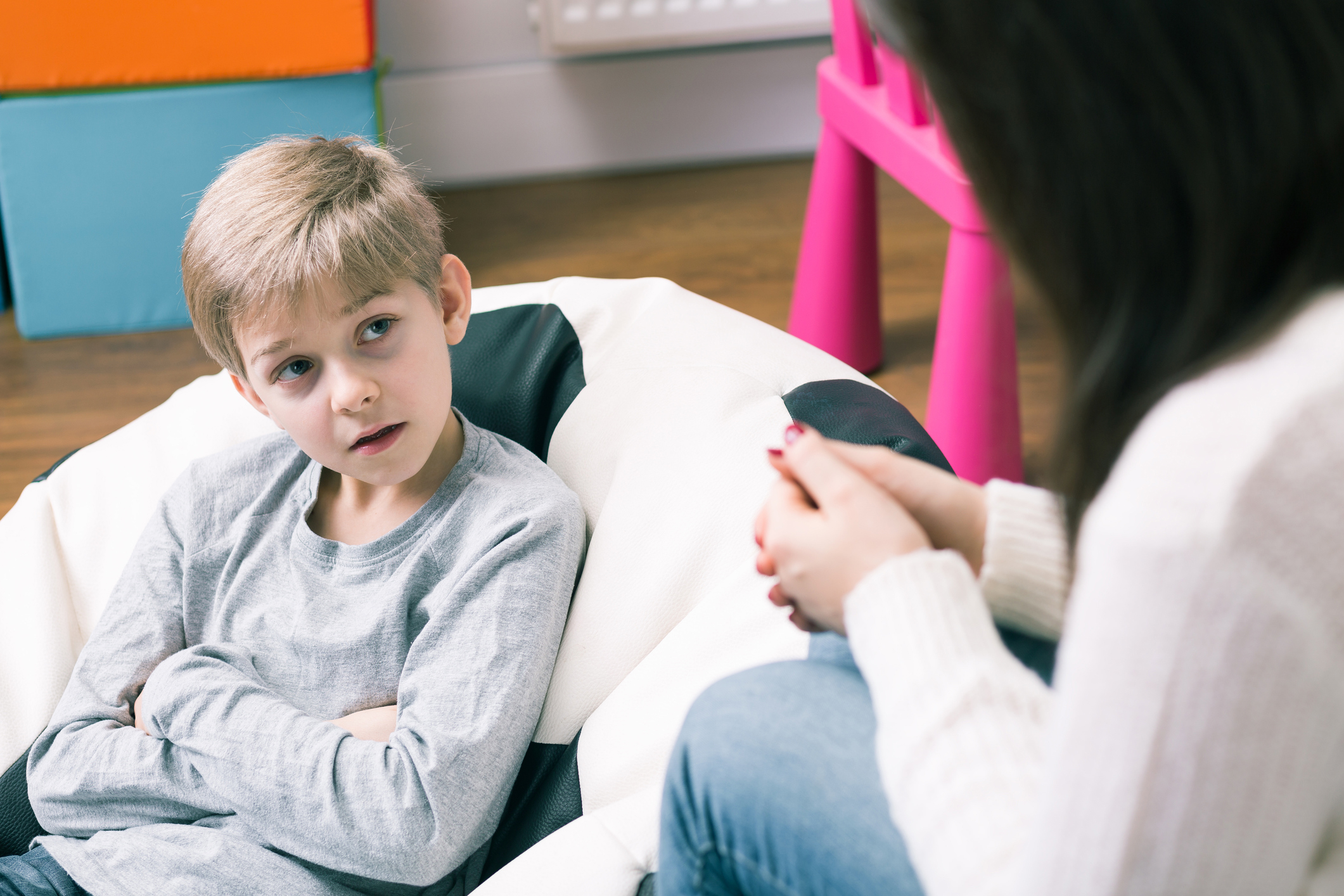 There are specific questions you need to ask as you screen potential therapists for your child. Keep in mind that if you call an agency, you will have to make an appointment to meet with the therapist. You will not be able to talk with a therapist over the phone. If a therapist is in private practice, he or she may talk with you for a few minutes to answer your initial questions. Do not go into the entire history of the problem — save that for your first appointment.
Here is a list of questions you may want to ask a potential therapist. Choose the ones that most closely relate to your situation and use them to narrow your list of providers.
My son/daughter is __ years old. Do you work with this age group?
Do you accept XYZ insurance? What is your fee if you do not accept my insurance?
Do you have evening or Saturday appointments?
My son/daughter is showing signs of worry, low mood, isolation and poor grades. Do you have experience with these symptoms?
My spouse and I are going through a divorce and my child is having a hard time adjusting. Do you have experience with life transitions?
I think my son/daughter may be drinking alcohol, smoking marijuana or taking recreational drugs. Are you an alcohol and/or substance abuse counselor?
My son/daughter is cutting him/herself. Do you have experience working with teens who self-harm?
What is your philosophy on medication? Do you work with a psychiatrist or psychiatric nurse practitioner?
Can you answer questions on holistic counseling such as hypnosis, nutrition, energy psychology and cranial sacral therapy?
Where did you do your training?
What licensing do you hold? Are you a licensed professional counselor, licensed clinical social worker, licensed marriage and family therapist, licensed psychologist?
How many years have you been in practice?
When would I be able to schedule an appointment?
Do you offer video counseling through a secure, HIPAA-compliant video portal?
If you're happy with the answers provided, keep moving down the list. If you're not satisfied with the responses, it's time to move down your list of therapists.
Remember, you may find the perfect therapist for you and your child or teen on your first try. It's also possible you may need to talk with several therapists before you find the best fit.
I always say people spend more time shopping for a car than a therapist. Do your research and take your time. Obviously, if your child is showing signs of major depression with thoughts of hurting themselves or others, take them to your nearest hospital emergency room immediately.
Take Care of Yourself, Too
You are your child's advocate. Do your best to keep yourself calm and grounded. When you're feeling stressed or anxious, try some slow, deep breathing or aromatherapy. It's hard for a hysterical parent to make good decisions, and your reaction could upset your child even more.
Remember that there is a solution to the problem. We give our children a time out when they need a moment; parents need to do the same when they're frustrated.
Focus on this: There is help available for your son or daughter. You will find the therapist that is a perfect fit for your family, and that therapist will be your guide through whatever issues you face.