Traumatic Brain Injury Rehab: Two Perspectives
By: Catherine Clements
Posted: September 15, 2021
Share This
Brain injuries are unique and complex.
"I always remind my colleagues that if you've seen one brain injury, you've seen one brain injury," says Thomas Franz, MD, lead physiatrist for the Allegheny Health Network (AHN) Traumatic Brain Injury Rehabilitation program. He notes that issues experienced by brain injury patients run the gamut from mild to debilitating, including dizziness and balance problems, migraine and headaches, blurred or reduced vision, cognition and memory loss, negative behaviors, and more.
I sat down with Dr. Franz and Amanda Allemang, a brain injury survivor and support advocate, to uncover the complexities, life impacts, and rehab options for traumatic brain injuries, and to get a look at the future of treatment.
Traumatic brain injuries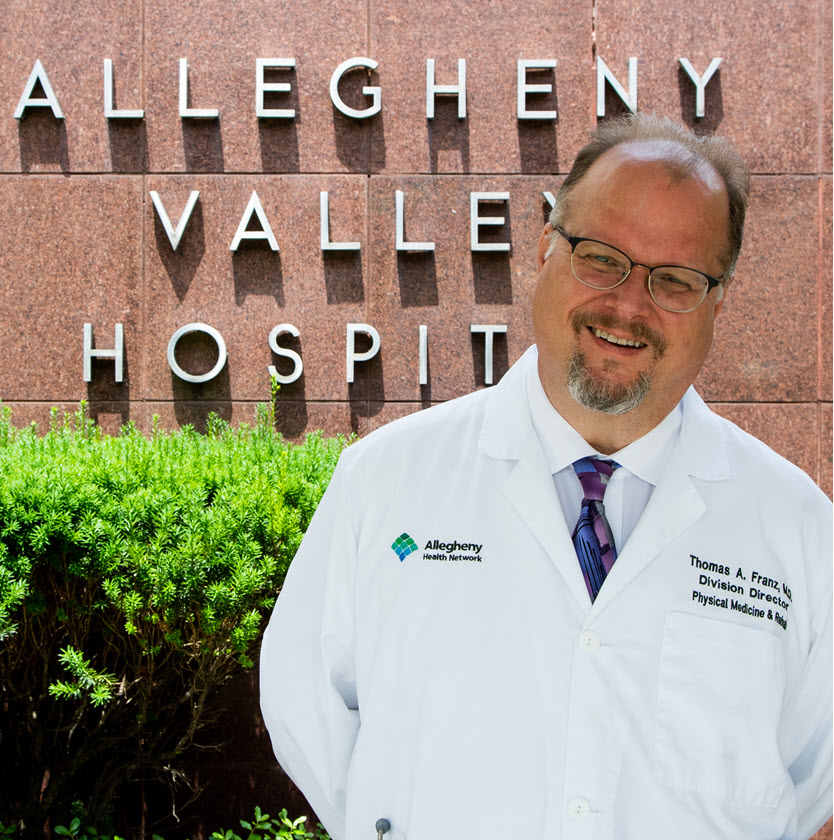 Catherine Clements: Dr. Franz, you've worked with people who've suffered traumatic brain injuries for more than 30 years. What's the biggest change in the field you've witnessed?
Dr. Thomas Franz: One of the biggest changes I've seen with brain injuries is the increased recognition that whether you have a concussion, a massive brain bleed, or are somewhere in between, not having an externally visible problem, like a wheelchair, does not mean a person is OK. The public understanding of traumatic brain injuries has changed a lot in recent years, partially due to the media spotlight and many athletes coming forward.
Catherine Clements: Brain injuries and their effects vary from person to person; can you tell us more about what causes those differences?
Dr. Thomas Franz: The biggest contributing factor differentiating traumatic brain injuries is the way the brain gets injured. The higher the energy and impact, the higher likelihood of severe injury. Additionally, how force gets applied plays a significant role. For example, if someone is struck at a certain angle and the brain gets twisted, the damage is going to be different than if someone has a straight-on impact. Another factor is the amount of protection. If the person was in a vehicle with airbags and lots of metal designed to absorb the shock, they're better protected than someone struck by a vehicle on foot or riding a motorcycle. The patient's physical fitness, age, and other variables also contribute to determining the severity of the injury and how well one can ultimately recover.
Catherine Clements: With the symptoms of brain injury varying so greatly, how common is it for brain injuries to be overlooked or misdiagnosed?
Dr. Thomas Franz: We do see a lot of patients with concussions or brain injuries, where they were not admitted to the hospital early on. Depending on what studies you look at, 85-90% of patients with a single concussion will often recover after a period of a few days or weeks with limited intervention. For the patients that experience continued migraines, balance disorders or cognitive problems, medical providers don't always connect their symptoms with a previous concussion.
The Traumatic Brain Injury Rehabilitation Program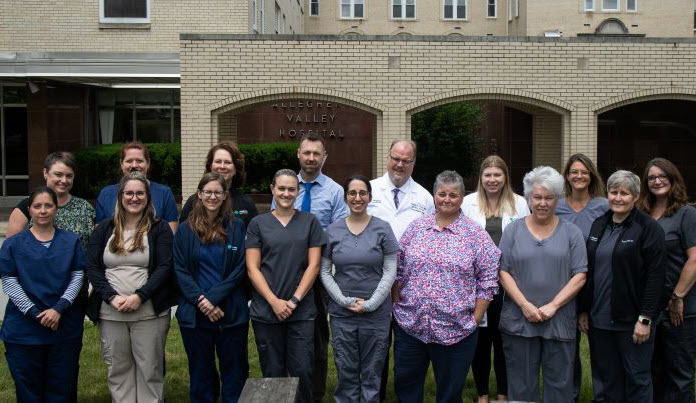 Catherine Clements: Tell me more about AHN's Traumatic Brain Injury Rehabilitation Program. What makes it stand out?
Dr. Thomas Franz: Allegheny Valley Hospital, home to our rehabilitation program, includes a 17-bed unit that cares for brain injuries from the time a person enters the emergency department until they're discharged from rehabilitation. The dedicated staff of hospitalists, rehabilitation physicians, physical therapists, occupational therapists, speech therapists, social workers, dietitians, registered nurses, and aides provide one-on-one therapies to help patients receive the best possible outcome after a traumatic brain injury.
What's most unique about our program is the breadth of experience of the therapy staff and physicians. I've been in the field for 30 years. Susan Little, our physical therapist, and Elaine Brenneman, our occupational therapist, are very close behind. You'd be hard pressed to find other clinicians in our region with a similar length of experience managing brain injury and brain injury recovery.
Catherine Clements: Several different technologies are used as part of rehabilitation. Can you tell me more about those?
Dr. Thomas Franz: One of the first things fully recovered patients want to do is drive. We have a computer-based tool called DriveABLE™ that helps assess a patient's ability to safely navigate the road. It looks at reaction time, visual acuity, blind spots, rules of the road, and other indicators. This tool has been validated in showing that people with certain scores are likely to be successful driving.
That's one tool that's extremely useful. We also use virtual reality systems to help brain injury patients improve balance, range of motion and ability to multi-task. The system is set up as a game-like simulation and helps people focus on improving those skills in a safe environment.
Catherine Clements: How long does a recovery usually take?
Dr. Thomas Franz: The initial recovery period for a traumatic brain injury is usually about six to 12 months. Most people continue to improve beyond that, but gains may not be as rapid. As clinicians, it's important to recognize and provide guidance for patients on managing residual symptoms. Some patients may not fully recover and can experience continued behavioral problems or physical challenges. Our role is to help people manage those symptoms so they can be as independent as possible.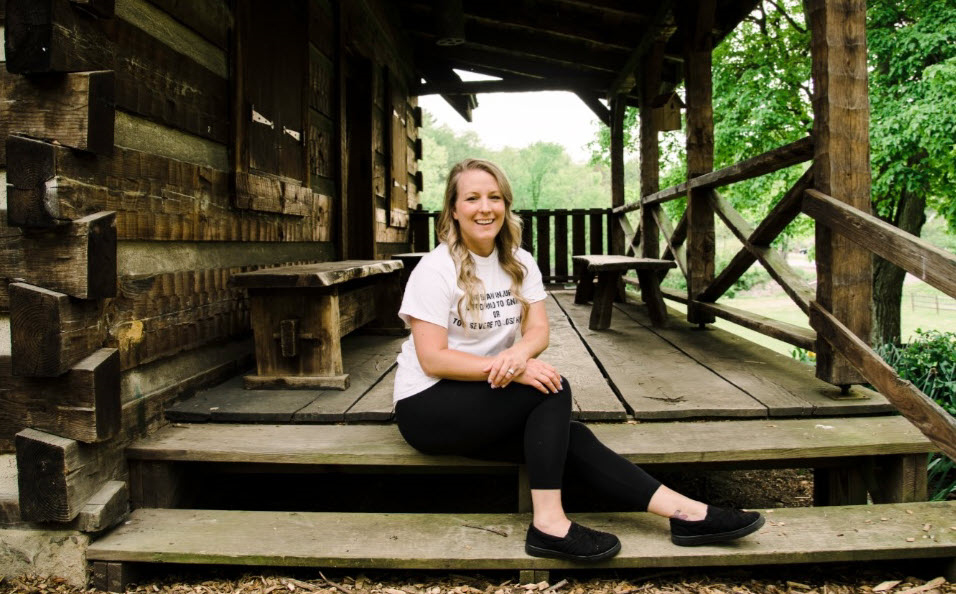 A Survivor's Story
Catherine Clements: Amanda, I understand you were diagnosed with a traumatic brain injury. Can you share more about the initial injury and what your life was like before eventually getting into the AHN Traumatic Brain Injury Rehabilitation Program?
Amanda Allemang: Yes, when I was 18, I learned what a traumatic brain injury was after a near-fatal motor vehicle versus pedestrian car accident. I woke up in a hospital bed, hooked up to machines, and eight days later still had a crippling headache and was not able to move or talk. I had a brain bleed, swelling of the brain, fluid in my spine, a fractured skull, contusions on my heart, a torn ACL, and many lacerations and bruises.
I had no idea how drastically my life had changed. After about a week in the ICU, I was transferred via ambulance to another facility. I had lost nearly all cognitive function. I no longer knew how to do simple everyday things I had taken for granted — walking, talking, writing, dressing myself — and I couldn't remember much at all. I spent seven days relearning these basic cognitive functions, and then I was discharged home with a 24-hour care nurse and a wheelchair. At the time, I lived on a second-floor apartment — so my new wheels posed an issue.
I spent the next eight months off work and busy with doctor appointments, therapy six days a week, a knee surgery, and a lot of headaches, tears and frustrations. I barely recognized the person I saw in the mirror. When I went back to work as a full-time administrative secretary and a part-time hairdresser, I couldn't stay awake longer than 30-minute increments. I fumbled through this haphazard routine, exhausted, sleep deprived, depressed, frustrated, confused, and in pain, for two years before I finally admitted that something was different since my accident. I wasn't sure what it was, but I needed help and I didn't know where to start or who to call.
Catherine Clements: Thank you for sharing your experience. How did you get connected with AHN's Traumatic Brain Injury Rehabilitation Program?
Amanda Allemang: My mom introduced me to a man who worked with Vocational Rehabilitation Services and told me about the Brain Injury Association of Pennsylvania. He suggested I call the Brain Injury Resource Line (1-800-444-6443). I spent over three hours on the phone with the volunteer during our initial conversation. As a survivor himself, the volunteer really helped me understand what a traumatic brain injury was, what to expect, and what to accept as my new normal.
From there, I was referred to AHN's program. Dr. Franz was the first doctor who was able to manage my pain, address my memory difficulties, and listen to me. I spent about a year under their care, and all the AHN clinicians treated me as an individual not a diagnosis.
Catherine Clements: You now volunteer with the Brain Injury Resource Line and also run a support group. Can you talk about why it is important for people with brain injuries to have a network?
Amanda Allemang: It's important for traumatic brain injury survivors to have a place they can go, feel safe, and not have to explain who they are or what they've been through. I started the support group based on the simple idea of friends getting together for dinner. So, we would meet at the hospital, share a meal, listen to a speaker, and visit with one another. Our group started with around 12 people and now we're upwards of 40 people per meeting. During the pandemic, we did shift to a virtual model, but for people with brain injuries, screen time can be a challenge. So when we can, we move our meetings outside so we can gather safely.
The future of care for people with traumatic brain injuries
Catherine Clements: What's next in the field of treating traumatic brain injury? What challenges or advances do you see impacting the future of brain rehab?
Dr. Thomas Franz: One of the continuing challenges with brain injury is diagnosis. Many kinds of brain damage don't show up on a CT scan or MRI, so there isn't a universal way to measure the impact of these injuries.
One of the most promising things we're seeing in current research is better ways to diagnose significant concussions through blood tests. These tests look for markers of damage to neuro tissue that get released into the blood stream. If these levels are elevated, then we would know a patient has a traumatic brain injury. There are similar blood tests for muscle and liver damage as well as heart attacks. The research is ongoing, but if this proves successful, we will finally have a test for brain injuries that could be widely applied.
In addition to the blood tests, I think we're going to see more and more in terms of improvements in diagnostic imaging. In the future, we may be able to capture an image that would give clinicians a more complete understanding of a patient's level of brain damage.
Catherine Clements: Amanda, as a survivor and support advocate, what do you hope to see develop in traumatic brain injury treatment and rehabilitation?
Amanda Allemang: I would love to see a transitional unit as part of the standard of care for brain injuries. It's a difficult adjustment to go from the ICU or a traditional rehabilitation center straight to your home. If hospitals could move patients with brain injuries into a residential setting, where they have access to cognitive, occupational and physical therapists as needed, I think it would help survivors get back into the routine of living on their own again — preparing foods, getting dressed, relearning how to live. I would love to collaborate with AHN to develop a facility like that one day.