Seen and Supported: Care for Women Facing Perinatal Loss
Editor's Update: This article was first published October 22, 2019. It was most recently reviewed and updated September 2, 2022.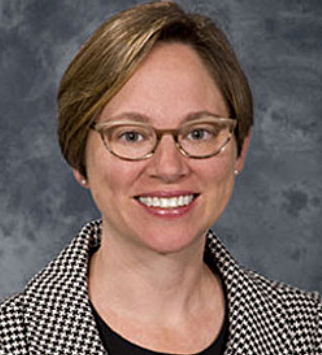 Allegheny Health Network (AHN) perinatologist Marta Kolthoff, MD is a reproductive geneticist, meaning she trained in obstetrics and gynecology (OB/GYN) and completed a fellowship in reproductive genetics.
After many years in patient care, Dr. Kolthoff took special interest in perinatal loss and the intense grief that can come with it. This loss includes miscarriage, stillbirth, life-limiting fetal anomalies, and fatal genetic conditions. It also extends to neonatal and newborn loss. Although these losses don't always receive much recognition, they are common — some estimates say that 1 in 4 women will experience a pregnancy loss in her lifetime.
Doing More for Women and Families Facing Loss
Much of Dr. Kolthoff's responsibility at AHN revolves around prenatal investigation and diagnosis to look into the well-being of a fetus. But she says she realized that "just making a prenatal diagnosis" wasn't enough. She wanted to better care for women and families after a diagnosis that results in a loss.
So, in 2017 she began the Perinatal Hospice program at West Penn Hospital. This dedicated on-site team specializes in caring for families who either know ahead of time that their babies' lives will be brief, or for whom their babies' passing comes unexpectedly to provide extra palliative, hospice and grieving care and guidance. They help families bond with their babies, help provide photos or other mementos, and gather support of other family members or spiritual leaders.
"Having something physical they can go home with can be helpful," Dr. Kolthoff says. "But this is also a way to acknowledge the loss, and it gives the doctor an opportunity to sit with the woman, answer her questions, and express sorrow and care."
In honor of Susan and Dan Bevevino's daughter, Olivia, who passed in 1999, the program was renamed to Olivia's Angels Perinatal Palliative Care Program in 2018. The Bevevinos wanted to use their gift to support other families as they navigate unthinkable choices and cope with grief, shock, and the post-traumatic stress that comes with losing a child.
The Olivia's Angels program has expanded from AHN West Penn Hospital to Wexford Hospital and to all other AHN hospitals with labor and delivery centers including AHN Forbes, AHN Jefferson and AHN Saint Vincent.
To ensure parents across the network have access to needed services and support during this difficult time, AHN started a network-wide perinatal loss and bereavement committee with representatives from each hospital. The committee functions to support staff, coordinate services and ensure consistent, compassionate care across AHN.
"We feel each patient should be able to deliver at their home hospital if clinically appropriate and are working to ensure that perinatal palliative care and bereavement services are available at all AHN locations," says Dr. Kolthoff.
AHN leads perinatal loss bereavement training for employees who regularly interact with patients who experience loss. The combined seminar and group discussion includes learning about specific cases and hearing first-hand from parents who have lost a child during or shortly after pregnancy.
In the medical community at large, there is growing recognition of the importance of including some of the same practices observed with other losses. Another change involves elective cesarian sections when a baby is not expected to live. Once considered controversial, Dr. Kolthoff says the practice is now more widely accepted.
"Sometimes women request an elective C-section so they can see their baby while it's still alive," she explains. "This comes with risks, but as long as the woman has been counseled and informed, that's her decision."
Complicated Grief
At times, our culture deprives women of the experience of grief as a natural response to perinatal loss. As with other mental and behavioral health issues, there is still stigma and societal discomfort associated with reproductive loss and grieving.
"Our society still tends to separate reproductive loss from other loss," says Dr. Kolthoff. "It is often considered a loss not worth grieving — a failed project — or as something you'll get over quickly since it happens to many other women. That is just not the case."
She adds that when we ask someone to "put a good face on" or "look on the bright side" after a reproductive loss, we increase the risk of having normal grieving become complicated grief (CG) — feelings of loss that are debilitating and don't improve over time.
"There is a lot of fluidity between 'normal grief' and CG, and it's extremely difficult to encapsulate what grief looks like," Dr. Kolthoff says. She notes that perinatal grieving can include post-traumatic stress disorder (PTSD), depression, anxiety, sleep disorders, and intrusive thoughts. She says it is not uncommon for women to report feeling guilt as well.
The key point is to recognize that anyone going through any perinatal loss or the death of a newborn is at risk of experiencing grief that may require extra attention. Pre-existing mental health issues such as depression, a lack of support, and social isolation are other factors that can increase the risk.
Dr. Kolthoff adds that the AHN Women's Behavioral Health Center is a valuable resource that she regularly integrates into her practice to help determine which patients might benefit from support provided by a counselor or therapist.
Different Ways of Grieving
Explaining that there is no obligation to choose the Olivia's Angels Perinatal Palliative Care program after a diagnosis likely to result in loss, Dr. Kolthoff emphasizes that "we let people recover in their own way — we just want them to know they have the extra support if they need it."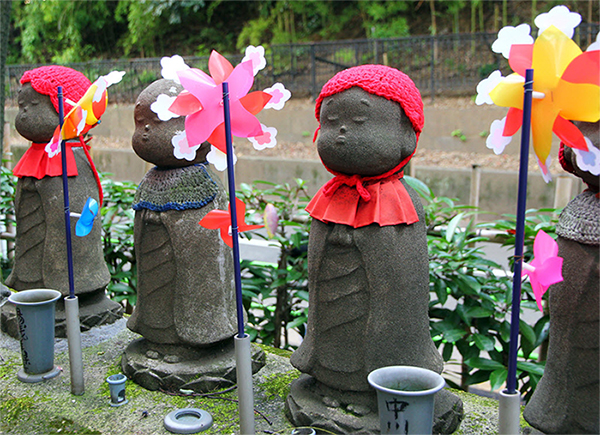 Similarly, she believes it's important to have candid conversations with her patients about different methods of grieving.
"I might ask if they have any cultural practices, or something based on family tradition, that could inform their grief," she says. She uses the example of how families deal with miscarriage in Japan, where women receive a symbolic statue called Jizo that they memorialize.
"I've seen pictures where there are just thousands of statues, and women gather to dress and decorate them with shirts or scarves," she says. "This whole process of acknowledgment hasn't existed as much in the U.S., but that's slowly changing."
She explains that a practice like Jizo allows family, friends, and the broader community to recognize the miscarriage and connect in the grieving. The Jizo statue also provides something solid to hold and touch, which can be important for women who never got to hold the live baby they hoped to bring into the world.
"We don't want these women and their families to feel like we've forgotten," Dr. Kolthoff says. "Staff and volunteers also make check-in calls and send sympathy cards to families — that extra connection is good for everyone involved."
Across AHN's labor and delivery centers, staff and Olivia's Angels volunteers reinforce recognition and connection by holding two memorials each year for parents and families who have suffered a loss: a spring butterfly release and a winter candlelight event.
Dr. Kolthoff and impacted families speak to the importance of support for perinatal loss at a "A Time to Remember." During this 2022 spring memorial, AHN hosted a sibling dedication where brothers and sisters were invited to blow bubbles in honor of their siblings.
Melissa: 11 years ago, I experienced a full-term stillbirth. My first child Cameron passed away when I was 39 weeks pregnant.
Grace: She is my sister and she only lived for three days. She did only live for three days.
Kathryn: And you know if somebody says, 'how many sons do you have?' I have his twin brother. I have his little brother and I have him, so I have three sons.
Susan: Olivia is our daughter. She is the second born in our family. She would be 22 years today.
Dr. Kolthoff: So, the Olivia Angels Perinatal Palliative Care Program came out of my collaboration with Susan and Dan Bevevino and honoring their daughter Olivia. And we provide comprehensive yet specialized and very compassionate care for any patient where we expect the baby's life to be brief.
Susan: We knew that we needed to give back. I'm so glad that Marta recognized this because on the day that she approached us, I knew immediately this is where we needed to be.
Melissa: My two daughters are Lydia and Bianca, and they were born after Cameron. So, I personally know how important events like this are. And it really opens up the eyes of these children and I think it makes them so much more compassionate.
Abbie: So one of the things I would recommend for families to check out is the Olivia Angels support group that meets monthly virtually through Allegheny Health Network. It has been really helpful in our grief journey to support other families through that process.
Dr. Kolthoff: There are not many opportunities for this type of experience for our families in our society.
Susan: It is a part of healthcare. What has happened to us is an unfortunate situation. But it's still healthcare.
Dr. Kolthoff: Our patients and families deserve this. Every person deserves this type of care, this quality of care if they're experiencing perinatal loss of any kind, and it needs to be the standard of care. And that's what we're doing at AHN and we're making this the standard of care because every patient deserves this quality of bereavement care.
"Recognition and gentleness go a long way"
While social support can be critically important to women dealing with a loss, Dr. Kolthoff sees social media as both helpful and hurtful. On the one hand, before the rise of social media and online support sites, losing a baby was an even more isolating experience.
"Now, one person may share her experience of the loss of a pregnancy online, and from there the world expands, including finding others who have gone through this," she says.
At the same time, not everyone is comfortable, or comforted by, sharing something so personal online. And a constant stream of people sharing baby bump photos, ultrasound pictures, and gender reveal party invites can make a perinatal loss or abnormal diagnosis all the more devastating.
"Witnessing all your friends have seemingly perfect pregnancies can complicate the loss," Dr. Kolthoff says. "Just keep in mind when you see all that social media hype around pregnancy that it really doesn't go that way for everyone. Be sensitive as to what you post and who will see it."
Another challenge created by social media and the Internet: Sometimes a woman sees parents proudly sharing how well their baby did despite a life-limiting condition. Unfortunately, their medical situation may not really be the same, or they may be an extremely rare exception.
"I never want to take away someone's hope," Dr. Kolthoff says, "but at the same time, you have to prepare them for the most likely reality."
Preparing women, presenting the options, and providing extra care and support is clearly a true passion for Dr. Kolthoff. For people who are wondering how best to approach a friend or loved one who has experienced a perinatal loss, she says the first step is simply being present.
"Take the time to let her know you're sorry for what has happened and that you're willing to be there and talk if she feels alone," she says. "Recognition and gentleness go a long way."