Ask a Doc: Bloodless Medicine
By: Nikki Buccina
Posted: April 3, 2019
Share This
In our Ask a Doc series, we sit down with physicians and other clinical experts across our networks, including at Allegheny Health Network (AHN), for a chat on an important health topic. In this edition, we discuss "bloodless medicine" with Dr. Erin Suydam and Rita Schwab.
In a literal sense, "bloodless medicine" sounds limiting. However, it's a practice that can be modeled across all clinical disciplines to lessen risks tied with many inpatient procedures. That's the case at Allegheny Health Network (AHN), where bloodless medicine is a facet of patient blood management (PBM), and isn't a highly prescriptive approach; rather, it's a respected philosophy founded on the idea that the avoidance of blood transfusions can result in improved health outcomes in a procedural setting.
Erin Suydam, MD, has been the medical director for the AHN Bloodless Medicine & Patient Blood Management Program since 2016. Dr. Suydam has a unique — perhaps unconventional — perspective. Not only is she the medical director for the program, she is also a trauma surgeon.
When it comes to blood management, she says, "As someone who gives a lot of blood in my line of work, it's easier for me to talk to clinicians and say, 'look, I know, sometimes you need to give blood, but often transfusion is given unnecessarily.'"
We sat down with Dr. Suydam and Rita Schwab, CPMSM and the program's director, to learn more about practicing bloodless medicine and patient blood management.
Careful Blood Management Can Benefit Anyone
Nikki Buccina (NB): Those familiar with bloodless medicine may often tie it to Jehovah's Witnesses. Is that what you see for the majority of the patient population?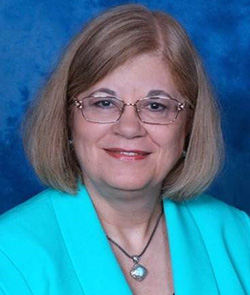 Rita Schwab (RS): The core group is certainly Jehovah's Witnesses, but we have noted an increased number of patients interested in blood management protocols. If transfusion avoidance is not based on religious belief, patients will often say, "I don't want blood, so please do everything else first; if none of those things work or if I'm going to die without it, then I will take the transfusion." So that's where they differ from Jehovah's Witnesses, who don't accept transfusion at all.
NB: Dr. Suydam, what has kept your interest in bloodless medicine and blood management?
Dr. Erin Suydam (ES): When I started hearing about it, it just made sense. There's an opportunity for improvement — and it's not that hard. There are small things that we can do, and if we all do them and get everyone on the same page, it will make a huge difference.
Number one is to treat anemia as a disease instead of thinking that all patients are going to be anemic because we draw blood from them and they're undergoing surgeries. It's a common line of thinking that these patients are just going to have to get better at a later time when they are out of the hospital.
However, you can treat anemia and help bone marrow make new blood cells. These treatments are very low risk, very low cost, and there's a huge benefit if it prevents blood transfusion, infection, and increased length of stay.
Secondly, drawing less blood is key — it's sensible and simple. Some people are in the habit of saying, "I need labs every day," but when you look at the labs and they're exactly the same as the day before, maybe we don't need those tests every day. So we can start to be more thoughtful about what tests we actually do need to treat our patients.
NB: How does the Bloodless Medicine team work with the entire network to educate on blood management principles?
ES: We have mobilized a network-wide peri-operative committee, led by Dr. John Lawrence, anesthesia, which aims to send out a message to providers that if you have a patient who is having an elective surgery and their hemoglobin levels are too low, you should postpone to treat the anemia so the patient's chances of success are much better. We also cover topics like smoking cessation, and weight/nutrition optimization. If a patient's anemia is managed and the glucose is under control, it leads to better outcomes with a shorter length of stay.
Our PBM program is based at Allegheny General Hospital in Pittsburgh, but we also want to get out to our other AHN hospitals and get more "champions on the ground" who can be there every day as the go-to person at each hospital when it comes to blood management and bloodless medicine. They would be the "stewards" of our program.
We provide resources for the entire Allegheny Health Network, but if a patient is particularly sick or has a challenging condition they may be transferred directly under our care at Allegheny General, particularly bloodless medicine patients.
Bloodless Medicine and Blood Management: Overcoming Challenges
NB: What is your biggest challenge in implementing the practices you're suggesting?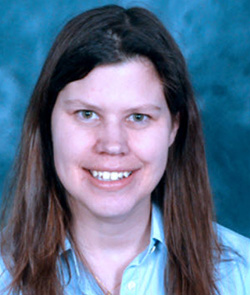 ES: The biggest challenge is definitely changing minds and changing the culture. Sometimes it seems like it's a generational thing. Folks who had medical education a long time ago when some of this evidence wasn't around say, "well, if this patient has low hemoglobin, you give them blood." This is what they've learned, and what they've done for most of their careers, and that's what they will continue to do.
It's important to understand in blood management that it's not this ongoing battle of blood versus no blood — it's about the right amount of blood and the right amount of attention to the other things we can do to prevent blood loss.
NB: What else is important when it comes to understanding bloodless medicine?
RS: One thing that a bloodless medicine program does for a hospital is that it teaches physicians to be more accepting. A physician might not agree with a bloodless patient, but it forces them to work together and think outside of the box. In that way, it allows for more creation of innovative ideas and in the end, I believe it makes medicine better overall.
NB: What are the results from the blood management program?
ES: I think one of the factors that can deter some from practicing blood management is that it's hard to measure results. For example, you might have two patients who you operate on for cancer, and one patient might not need any blood and the other patient might need a few units of blood. After surgery, let's say the patient that received blood got an infection, prolonging the hospital stay. In the near future, let's also say that the person's cancer comes back. It's hard to prove that the infection and cancer recurrence are due to the blood infusion, especially if the patient is an older adult with comorbidities, but evidence shows that these complications are related to transfusion.
So, results can be hard to measure per patient, and hard to translate. We know there are benefits to these PBM practices, but it can be more challenging to provide concrete numbers to effect a change in practice patterns.