Coverage with Care: Managing Hemophilia
By: David Golebiewski
Posted: August 28, 2019
Share This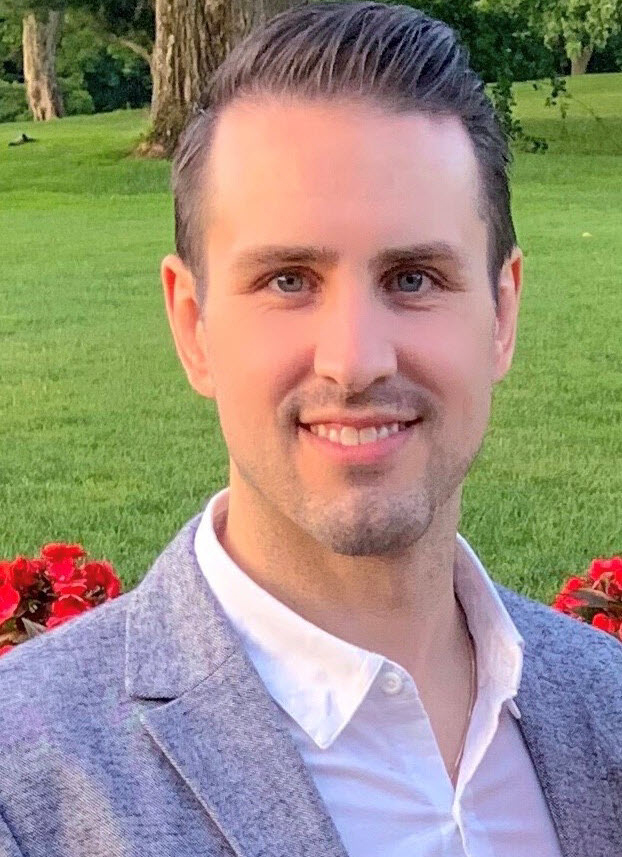 Few health conditions are as complex to manage — or as costly to treat — as hemophilia. It is a rare genetic disorder that causes patients to have difficulty forming blood clots because they lack normal levels of proteins called clotting factors. Without sufficient clotting factors, patients can experience prolonged and life-threatening bleeding after an accident, spontaneous bleeding into the joints and large muscle groups, and long-term damage to internal organs and tissues.
Most people with hemophilia are diagnosed as infants or as small children, and begin a lifelong regimen to control the bleeding disorder that includes self-administered or guardian-administered IV infusions of drug products containing their type of missing clotting factor. With proper management, and with recent treatment breakthroughs, the outlook for hemophiliacs is improving. But the costs involved can be staggering. In 2018, Highmark health plans (Highmark) spent about $62 million on care for 240 health plan members who have been diagnosed with hemophilia. Ninety percent of that total is attributed to pharmacy costs.
The Hemophilia Member Care Program
To improve the lives of health plan members living with hemophilia and manage care costs, Highmark rolled out a new hemophilia care management program in 2019. The program takes a multidisciplinary and high-tech approach to promptly identify hemophilia patients, help them better understand their health condition, and develop an individualized care plan.
Highmark has a comprehensive process to identify members based on risk and link them to care. Once a member is identified, the hemophilia care management team — which includes a nurse, pharmacist, physician, other clinicians, and behavioral health providers — jumps into action.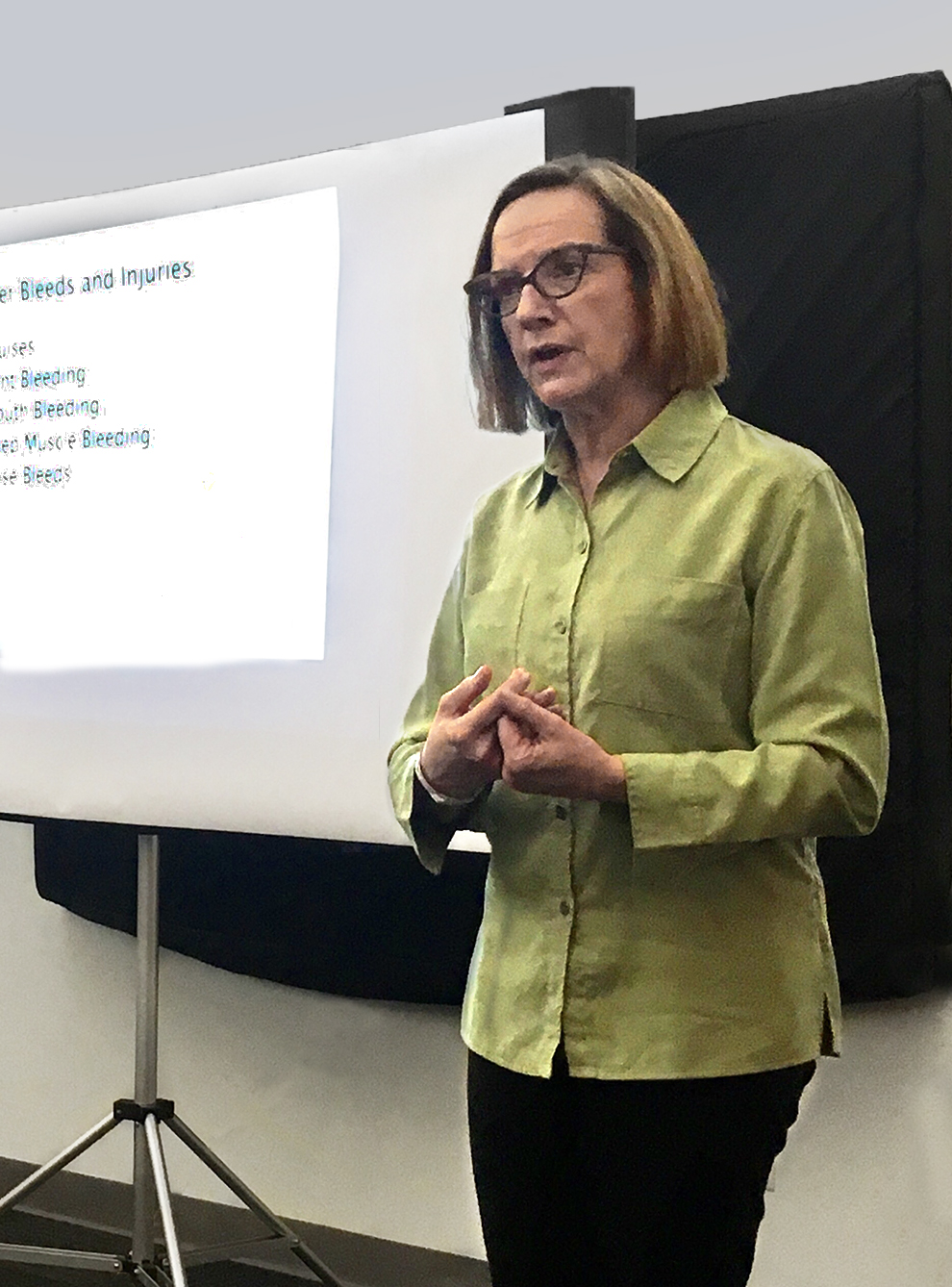 "I reach out to members to talk about what I can do for them and what it means to have a case manager as part of their health care," says Nancy Stinely, RN, a complex case manager nurse who joined Highmark to lead the hemophilia management team. Previously, Stinely served for five years as a nurse at the Hemophilia Center of Western Pennsylvania.
"The first call is primarily learning more about the member, how they manage their hemophilia, and how it impacts their life," she explains. "As I'm doing that, I'm identifying ways we can improve their quality of life and perhaps open up some of the newer treatment options that they might not be aware of to discuss with their hematologist. I also look for ways to improve the member's understanding and management of their disease process. I try to establish a rapport and base of knowledge about them, so if they have surgery or have an accident, I'm able to intervene, decrease time to treatment, improve outcomes and decrease the amount of clotting factor that they're using."
Mike Rasky, a pharmacist who is part of Highmark's hemophilia care management team, compares the treatment regimen for the condition to a constant refueling process.
"It's like filling up your gas tank," he says. "These patients have a deficiency in clotting factor. Severe patients, which are the most common type for hemophilia, have less than one percent of circulating clotting factor in their body at all times. Their tank is continually on "E," and most need to replenish their factor levels every few days. If you're a moderate hemophiliac, you have between one to five percent of clotting factor. And if you're mild, you have between 5 to 40 percent of clotting factor."
Rasky notes that mild to moderate hemophiliacs may be able to self-treat with "on-demand" therapy — only when a bleed occurs. However, the most severe hemophiliacs usually require a prophylaxis regimen to prevent spontaneous bleeding. This treatment is done by self-administering IV infusions every one to five days. It's also recommended that hemophiliacs carry clotting factors with them when traveling, as only trauma centers tend to have them regularly stocked.
Rasky says that Hemlibra® (emicizumab), approved by the Food and Drug Administration in November 2017, is a game-changer for people with certain types of hemophilia. It was originally designed to treat hemophilia A patients needing prophylaxis who developed an inhibitor — an immune system complication that makes treatment with factor products less effective and more costly. In October 2018, Hemlibra® was granted expanded approval by the FDA for use as prophylaxis treatment in all hemophilia A patients — with or without an inhibitor.
Hemlibra® is the only subcutaneously administered drug available for hemophilia treatment. This under-the-skin injection is much more convenient for patients and also extends the time needed between doses. For prophylaxis, a person with hemophilia can be dosed weekly, bi-weekly, or even monthly, depending on the severity of their condition. In addition to its clinical benefit, Hemlibra® can be more cost-effective than other clotting factor products typically used for prophylaxis.
Living Proof: Protecting Health and Lowering Costs
To illustrate the value of Highmark's approach, Stinely gives the example of a Highmark health plan member she had worked with at her previous job and is now helping through the Hemophilia Member Care Program. She explains that the member has severe hemophilia, but unlike most, had never experienced spontaneous bleeding or needed clotting factor products. The member had an accident in 2017, and the resulting injury required multiple infusions of clotting factor. After the injury resolved, the member's immune system began to produce an inhibitor to the factor. The presence of an inhibitor then required higher and more frequent doses of factor to prevent bleeding. Over the next year, the member's treatment costs spiked to around $8 million.
As part of the new program, Stinely and Rasky collaborated with the member and his physician to consider Hemlibra®, which would manage his condition with fewer and less frequent doses. They agreed and made the switch — which could reduce yearly costs from $8 million to around $800,000.
"Nancy and I worked with the treatment center and our internal utilization management team to expedite prior authorization for Hemlibra®," Rasky recalls. "We wouldn't have had this process in place previously. It benefits all parties. We help the provider facilitate prior authorization, the member gets medication in a timely manner and avoids a potential ER visit."
Stinely and Rasky are part of a hemophilia governance team that meets regularly to discuss members' goals and ensure that members' social and behavioral health needs are also being met.
"Hemophilia is such a high-touch and complicated disease," Rasky says. "This new care management program will help us catch members earlier in the process — even from the first diagnosis — and follow them throughout their life to ensure they're getting the most appropriate care at the lowest cost."