Leading Solutions for Heart-Valve Diseases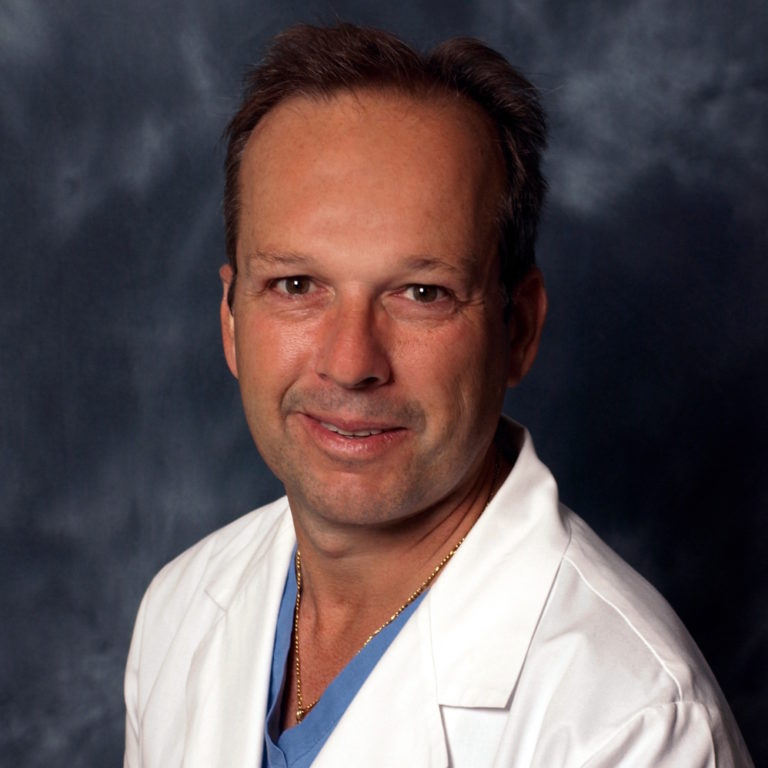 When interventional cardiologist Dr. David M. Lasorda joined Allegheny General Hospital (AGH) in Pittsburgh 26 years ago, treatment choices were limited for patients with aortic stenosis.
The disease causes narrowing of the heart's aortic valve, making the organ work overtime to pump blood and wearing out the heart faster.
In 1990, replacing or repairing the aortic valve required surgery to open the patient's chest. Replacement valves were typically mechanical valves made of carbon discs, or tissue valves made from a pig's or cow's heart tissue.
"A lot of patients with severe aortic stenosis are elderly, and the surgery would be considered high risk for them," says Dr. Lasorda, now the director of AGH's catheterization laboratory and its director of interventional cardiology. "Many times for these patients, surgery just isn't performed. And back then, older, high-risk patients really had no other option than to live with their condition."
However, new treatment options now exist for patients with heart-valve conditions like aortic stenosis for whom conventional surgery is considered to be high risk. And Dr. Lasorda and his colleagues at Allegheny Health Network (AHN) are on the leading edge of these emerging interventions that are extending patients' lives.
A Safer Path to Valve Replacement
Today, some patients with aortic stenosis may still receive mechanical or animal-tissue valves through open-heart surgeries. But the advent of a procedure called transcatheter aortic valve replacement (TAVR) has revolutionized treatment and given many patients a much safer solution.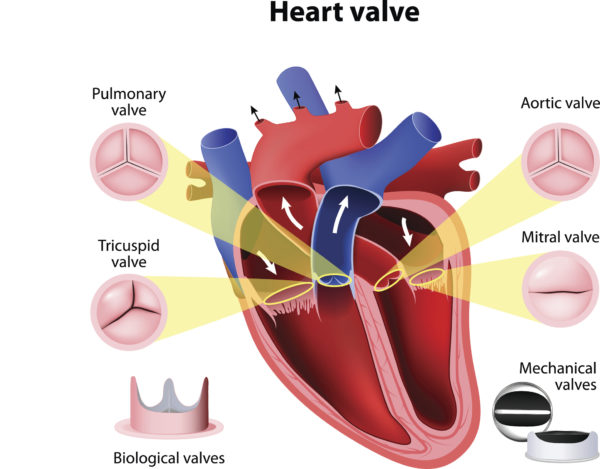 At AHN, physicians now commonly perform TAVR, which they first offered in May 2012. Using TAVR and guided by X-ray imaging, AHN physicians use valves made of animal tissue encircled by a tube of wire mesh to replace the patient's aortic valve.
The procedure is performed on patients with advanced aortic stenosis for whom open-heart surgery would carry high risks.
"We place a catheter into an artery in the patient's leg or groin, or through a small incision in the chest," says Dr. Lasorda, also an associate professor of medicine at Drexel University College of Medicine. "Once we reach the heart, we insert the TAVR valve, which crushes the old valve and takes its place. In time, the patient's heart tissue grows around the TAVR valve."
Other benefits of TAVR valves include using a minimal incision versus open-heart surgery and shorter hospital stays (typically two to five days for TAVR versus four to seven days for traditional surgery). Overall recovery is shortened as well (typically two weeks versus six weeks for open-heart surgery).
"With TAVR, we don't stop the heart," Dr. Lasorda says. "The patient's heart beats on its own all the while. And we often perform the procedure without general anesthesia; only conscious sedation is needed."
Since mid-2012, AHN doctors have performed nearly 600 TAVR procedures at AGH and Saint Vincent Hospital in Erie, Pennsylvania. "Because of TAVR, the lives of these high-risk patients may be prolonged," Dr. Lasorda adds.
For most TAVR procedures, AHN has used the Edwards SAPIEN 3 mechanical valve approved by the U.S. Food and Drug Administration (FDA). AGH's TAVR program was selected as one of 40 centers in the U.S. to participate in the SAPIEN 3 Partner III low-risk trial.
The FDA-approved Medtronic CoreValve has also been used in a minimal number of AHN patients. On the research side, AHN is participating in a trial of a valve not yet approved by the FDA.
"The newer clinical trials are focused on helping patients for whom traditional surgery would be medium or low risk," he says. "We could reach the point where we can offer low-risk aortic stenosis patients the minimally invasive TAVR option."
A Less Invasive Solution for Valve Repair
The most common heart-valve disorder in the U.S. is mitral regurgitation (MR). In such patients, the mitral valve's two flaps don't close completely when the heart is pumping. That causes blood to leak backward from the heart's left ventricle into its left atrium, instead of flowing through them normally and out into the body.
Some patients take medications like diuretics (or "water pills") to curb their symptoms, but drugs won't actually fix the problem. Repair or replacement of the mitral valve is ultimately needed, and open-heart surgery, which involves stopping the heart for a time, is still used to help most patients.
But for those who are too sick for that surgery, which requires months of recovery, AHN physicians offer transcatheter mitral valve repair. As with TAVR, a catheter is used to access the heart, but the mitral valve isn't replaced; rather, the valve is repaired much like a plumber fixes a leaky kitchen faucet.
"We use a mechanical device called MitraClip®, a small V-shaped tube made of wire mesh and about the size of a dime," Dr. Lasorda says. "Once we reach the heart, we open the clip and it attaches itself across the mitral-valve opening and clips the mitral valve's two leaflets together, thus reducing the amount of leakage."
The FDA-approved MitraClip has two arms on one end, and they anchor it to the valve, enabling the mitral valve to open and close fully. Patients typically go home in two days, and their MR symptoms start subsiding shortly after the device is deployed.
"Like all procedures, this one has its risks," Dr. Lasorda says. "But for many patients, transcatheter mitral valve repair is a real solution if traditional surgery isn't a safe option for them."
Catheter-Guided Procedures Are the Future
As these new heart-valve procedures are refined and the technology becomes more widely accepted, use of minimally invasive, catheter-guided procedures could become a first-line approach in treating heart-valve diseases, Dr. Lasorda says. "These procedures are generally safer than open-heart surgery, and patients recover in a fraction of the time," he says.
Since joining AGH, Dr. Lasorda also has seen an evolution toward use of multidisciplinary physician teams to decide which heart-valve procedure is best for each patient.
Three physicians — an interventional cardiologist, cardiothoracic surgeon and cardiac imaging specialist — meet weekly to comprehensively evaluate new patients. They assign "risk scores" to each one, pinpointing how risky that open-heart surgery would be versus a catheter-guided procedure.
"Twenty-six years ago, I decided on my own what procedure was right for the patient, and we didn't have the physician 'heart team' concept," Dr. Lasorda says. "Today, with so many more treatment options available, having multiple physician viewpoints is indeed better."
Another evolution Dr. Lasorda and his colleagues have seen in recent years is a new wave of clinical research: Heart device-makers are increasingly approaching the AHN team to help refine their technologies and to participate in clinical trials.
"In time, we're going to be performing more and more noninvasive procedures like these," says Dr. Lasorda, who speaks to physician groups nationwide about interventional cardiology procedures. "That's only going to give patients better and, quite often, safer solutions to heart-valve disease."