On the Case: Fighting Health Care Fraud, Waste and Abuse
By: Kurt Spear
Posted: December 2, 2016
Share This
Fraud, waste and abuse (FWA) in health care is a quiet crime with far-reaching implications. It impacts every health care consumer and health care provider either directly or indirectly. The National Health Care Anti-Fraud Association (NHCAA) estimates that 3 to 10 percent of the money spent on health care is lost to FWA.
There aren't any sirens or guns. It can be as simple as a health plan member using someone else's ID card, or a health care provider billing for services that were not provided or billing for a non-covered service under a code for a legitimate service.
FWA Fundamentals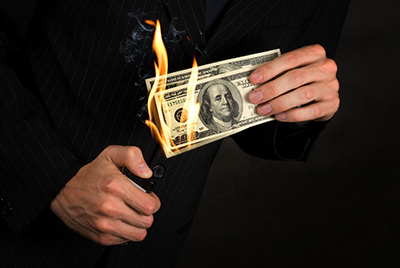 Fraud, waste and abuse — the "F", "W" and "A" of FWA — all have a negative impact on the health care system, including driving up the overall costs of health care. But there are also some important differences.
Fraud is legally defined by state and federal statutes and involves an intentional deception or misrepresentation. Intentional is a key word there; a simple example would be a medical facility filing claims for services they never provided in an effort to get more money from an insurer, the government, an employer, an individual or another payor.
Waste is the overutilization of professional medical services or the misuse of resources by a health care provider. Abuse involves incidents or practices of providers, physicians or suppliers of services and equipment that are inconsistent with accepted sound medical, business or fiscal practices. Although both can be costly, they don't involve criminal intent like "fraud." Examples of waste and abuse include a doctor who is billing using the wrong code, billing separately for services that should be bundled under one code, or sending you for an X-ray every time you have an appointment, even if you're suffering from a head cold.
Health care FWA isn't just a question of right and wrong — it leads to higher health insurance premiums and greater government spending, and it can also result in unnecessary or otherwise inappropriate medical services being performed on individual patients.
Fighting Back Against FWA
As VP of Financial Investigations and Provider Review at Highmark, my department's goal is to protect our customers and lower the cost of health care by investigating instances of FWA and recovering overpayments. You might be surprised by just how busy that work keeps us — in 2015, we closed more than 2,500 cases and recovered and saved over $119 million dollars.
Every case is unique, but there are a handful of techniques we deploy to combat FWA:
Advanced data analytics looking for unusual claims and patterns
Educating providers on proper coding
Partnering with industry-leading audit firms who use proprietary analytics and audit approaches
Collaborating with state and federal law enforcement officials on fraud cases
How You Can Help
One of the best ways we identify instances of FWA is through Highmark's own health plan members. Highmark has a fraud hotline where members can report irregularities in their bills or situations that just don't feel right. Just call 1-800-438-2478 during business hours to speak to a real person about your concerns. You can talk to us anonymously or choose to leave your contact information so that we can follow up with you if needed. You can find more information and a Health Care Fraud form on Highmark's corporate website.
Real Stories Recovering Real Money
One of my favorite member referral cases revolved around a cosmetic service that is not a form of medical treatment and would not be covered under your typical health insurance plan.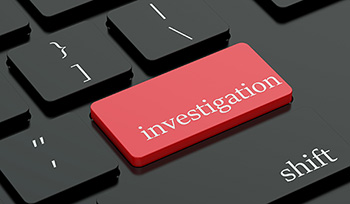 A member called our fraud hotline and told us that she was having this service done — and that the people performing the service told her that she could have it for free if she signed up for chiropractic care. She declined the chiropractic care, but she then began to see insurance claims filed for chiropractic services for her.
That one call alerted us to the problem and led to the identification of more than $1 million worth of inappropriate services and services not rendered that had been submitted to Highmark for reimbursement.
Another case that stemmed from a member call was in the durable medical equipment space. A member called in saying that they were receiving supplies for a piece of equipment that they no longer used. They had contacted the supplier and told them to stop sending supplies but the supplies kept showing up. Another member called about the same provider and said that they weren't receiving any supplies but they were seeing insurance charges for supplies.
As both of these examples show, we get some of our best information from our members. The more people who report suspicious bills or behavior, the greater impact Highmark can have on combatting fraud, waste and abuse for our customers.
Help us keep health care honest. If you suspect fraud, waste or abuse, call our hotline at 1-800-438-2478 or visit the fraud prevention pages on Highmark's corporate website.