Technology With a Mission: Better Health for All
By: Jenny Sabol
Posted: October 12, 2016
Share This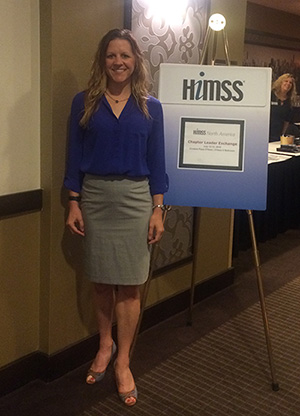 When you think about health and wellness, the first thing that comes to mind is probably not information technology (IT). It isn't always the first thing that comes to my mind — and I've been an IT professional in the health care industry for years, including serving as president for my local chapter of the Healthcare Information and Management Systems Society (HIMSS).
But IT really does impact many areas of health care. In addition to an obvious one — managing patients' electronic health records — IT systems and tools have a prominent role in:
Creating efficiency and increasing the effectiveness of communication and collaboration between care providers
Providing patients the ability to access their health record and communicate with their physicians online
Ensuring reliable billing and payment of bills
Empowering individuals to manage their own health and wellness
And more!
Of course, much of the health IT work happens behind the scenes. So let me pull back the curtain and give you a little tour of my corner of the health care universe.
You Have to Get Health IT Right to "Get Health Care Right"
From Highmark Health annual reports to articles here by Highmark Health CEO David Holmberg, we often see the phrase "getting health care right" as part of describing our organization's commitment and work.
I can tell you from direct experience that IT has a major role to play in any health care organization's ability to "get health care right." And that's not limited to the obvious things like implementing and maintaining an electronic health records system or claims processing system. To name just a few other areas where an organization's health IT makes a difference:
Analytics and informatics — "Big data" is a hot topic in health IT, just as it is in many other industries. The ability to collect, analyze, and aggregate more information about patients and health plan members is expanding the power of clinical decision support and predictive analytics to help manage a patient's conditions, prevent readmissions, improve population health outcomes, and more.
Interoperability and standards — No matter what part of the health care business or patient experience you're talking about, a fundamental challenge is that systems need to "talk" to each other and exchange data securely, and have that data be understood by all users.
Patient/member engagement — Providers, insurers, the government, and other organizations provide individuals with a wide range of online tools and resources via patient/member portals, apps, and other devices. Achieving success isn't just a matter of improving the technology, though — there is also the question of how to get individuals to use the technology available to take charge of their health. The greater an individual's engagement, the more opportunity there is to improve health outcomes.
Privacy and security — Health IT must ensure the availability and integrity, and protect the confidentiality, of systems and data; just as importantly, we have to make sure that patients' rights to their information are managed appropriately.
The Value of HIMSS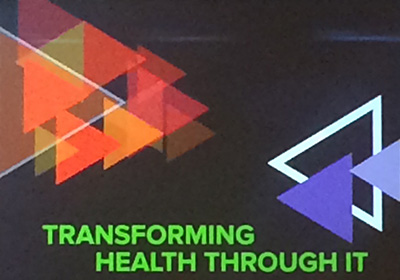 Once you realize how important health IT and information management systems are — and factor in the complexity and pace of change that occurs in any area of technology — you can quickly grasp the value of a professional organization like HIMSS.
HIMSS describes itself as "a global, cause-based, not-for-profit organization focused on better health through information technology" that "leads efforts to optimize health engagements and care outcomes using information technology." The organization has over 61,000 members in North America alone — including me.
I became involved in the Western PA Chapter of HIMSS through Heinz College, my graduate school at Carnegie Mellon University. During my graduate program, I led a group of 15 students to the HIMSS Annual Conference and Exhibition in 2012. After graduating, I ran for the Western PA HIMSS board of directors and have been on the board ever since, and have held the president position since July 2015.
One of my main initiatives has been to get students and young professionals involved with HIMSS. One way we've done that is to visit schools to raise awareness — not just of our organization, but of the career opportunities in health IT, and all the different aspects of health IT there are to learn about. Another important activity in this regard is hosting networking events just for students and young professionals. My most recent initiative is the development of a mentor/mentee program for the chapter, where students and young professionals can have a one-on-one relationship with a more seasoned health IT professional as a guide for career growth and development.
I am also a co-chair for the 3rd Annual Pennsylvania Healthcare Summit. Co-sponsored by HIMSS and other health care business and technology organizations, the event offers two distinct tracks, delivering education on cutting-edge advancements within health care administration, finance, and information technology, as well as innovations in health care. Highmark Health CEO David Holmberg will be the keynote speaker at this event. Matt Carbonara, who was formerly Allegheny Health Network manager of information assurance and now is Highmark Health's lead analyst of enterprise supplier risk management, will also be speaking at one of the breakout sessions about security challenges in health IT.
The Future of Health IT
Earlier in 2016, I was invited by HIMSS to co-chair the inaugural "Millennials on a Mission Reception" at the HIMSS Annual Conference and Exhibition in Las Vegas. The purpose of the reception was to target attendees who were born in 1980 or later to network with their peers and share our visions for the future of health IT.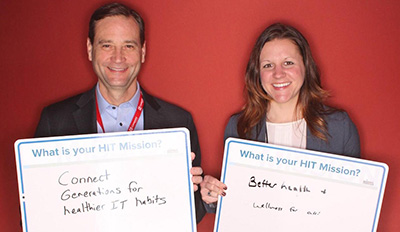 Each attendee at the reception was asked to write down their vision of the future of health IT, and we had a camera booth where everyone could capture and share their vision. My vision: "Better health and wellness for all."
That vision can manifest in many ways, including in an area I personally care very much about: living a healthy lifestyle. From personal tracking devices to large-scale systems, advances in health IT are helping to make people more aware of how their choices impact their health. I hope that health IT will continue to drive the mindset shift that has more people improving their health and taking better care of themselves. So many apps exist to help — tracking food intake, exercise, sleep habits, steps, time being sedentary, blood sugar levels, and more. I truly believe that the more aware people can be of their health status, the more likely they are to make healthy choices.
Getting back to the professional side, I worked in health IT consulting for several years; that experience really helped me see that this field's contributions go far beyond the electronic health record. I worked in many different hospital settings, watching different teams, including both clinical and IT, work together to optimize their technologies to improve patient outcomes. Now that I'm on the payer side working in clinical services, I continue to see how groups working together with IT teams are improving people's health by pulling and analyzing data to reach out and help specific health plan members, and by developing technologies and systems that support health. Being exposed to so many different aspects of health care has reinforced my belief in the power of IT to drive improvements — and it's helped me become more aware of my own health as well!