Using Analytics to Create Remarkable Health Experiences
By: Richard Clarke, SVP, Chief Analytics Officer
Posted: June 23, 2020
Share This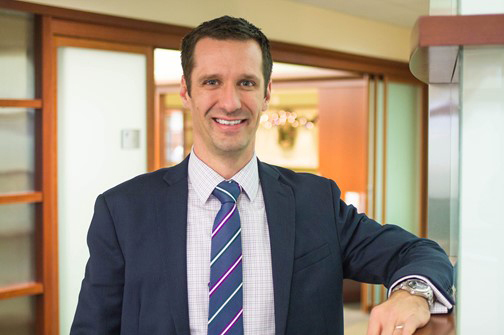 The needs and wants of customers in the health industry are evolving as quickly as technologies used to analyze them. At Highmark Health, data and analytics are central to our mission of creating remarkable health experiences. We combine clinical data, care cost information, social determinants of health, direct feedback from our customers, and many other data sources to create an optimal experience that goes beyond what is typically expected from your health insurance company or health care provider.
Analytic insights are integrated in our decision-making processes to create opportunities for continued intentional innovations and adaptations. We use data to figure out what our customers want or need, and provide information to drive practical solutions that fulfill those desires. The more we use data, the better we understand what systems are working, what isn't as optimal as we may have hoped, and where we need to focus to make positive changes and improve service for each of our customers.
The importance of analytics in health care
Analytics are critical in health care. The first thing that comes to mind is the importance of using insights to create solutions for what is called the "Quadruple Aim." We strive to be a key player in transforming our industry to create a lower cost, more sustainable health care system than we have had historically. This can be achieved by focusing on four key factors: patient experience, population health, per capita cost of care, and clinician experience. Data and analytics provide us valuable insight into how we may be able to positively change these areas within the health industry.
At the same time we are focusing on managing costs, we are trying to optimize quality of care, the appropriateness of care, and ensure cost effectiveness of interventions — all while considering people's preferences and experience with that care. It is not enough in health care for people simply to get the care that is needed. We use analytical insights to ensure care is delivered in ways that are culturally sensitive, tie into a person's preferences and beliefs, and consider their time. Data is protected by layered security and strictly monitored regulations so information remains confidential when used by health care providers and insurance companies to improve customer experience.
Another important element for our strategies to work effectively is the provider. Data is used to give insight on the provider's involvement in delivering care and their satisfaction with the experience of being a provider. Clinicians and their staff play an integral role ensuring that patients receive appropriate, cost-effective, quality care. We develop insights that consider a variety of complex variables — what goes into increasing someone's health and how they seek care, whether it's for preventive reasons or for chronic or acute conditions. Compiling information from these variant perspectives enables us to enhance the experience from multiple angles.
That is why I think analytics in health care are absolutely critical to the industry overall. By providing clinicians with actionable data, they can spend less time documenting and diagnosing behind a screen, and more time interacting face-to-face with patients. We use technology to reduce the administrative burden on caregivers. By doing so, we save clinical staff valuable time that they are then able to use to focus on and engage with their patients.
A comprehensive view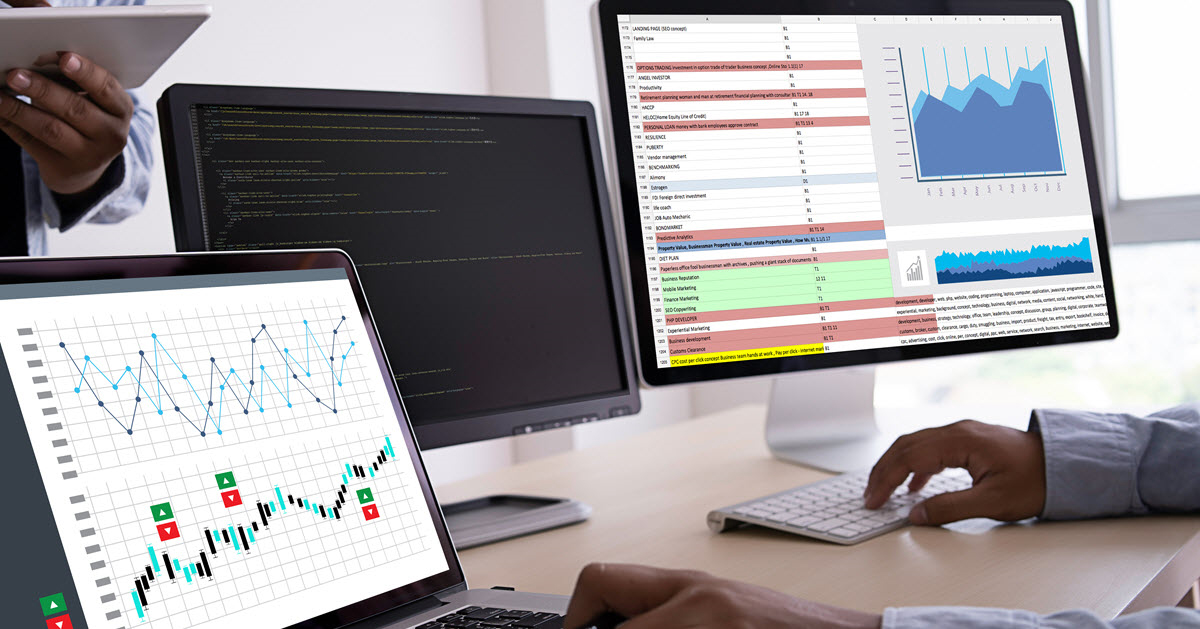 When talking about data in the health care space, two foundational components come to mind. The first piece is data from the health insurance company that focuses on claims paid and is very important to understanding the cost of care. The second piece is data available to providers from electronic medical records (EMR) — also critical in understanding details of care delivery.
Increasingly, we are finding more comprehensive views of data — not to replace foundational elements, but to add in details such as social determinants of health info that provide perspective on non-health care element effects on overall wellbeing. Factoring in valuable information to existing claims or provider data must be considered when you're looking at affordability, cost, or quality of patient experience. Even beyond this, increasing amounts of device data are coming in from consumer devices. All of this is done with a tremendous amount of focus on patient consent and privacy. We have found — with our blended and integrated company — that more comprehensive data leads to better insights and produces better outcomes.
Considering the wealth of available information, we are becoming better at personalizing and understanding what true outcomes are occurring. We must analyze health data from multiple perspectives. From the perspective of health insurance, our foundational data is claims focused. We see significant growth in data use, and have ample information to build on this foundation of cost-based and EMR data. Transporting insights out of the clinical setting where care is delivered and marrying that to claims data tells us what got paid for and how costly it was. There's not always 100% overlap here, nor should there be, but there is a great wealth of data that is sitting within the EMR that can be used to provide details beyond service delivery and what gets paid for through claims. This creates opportunities for our insight capabilities to be built out and used as primary drivers of decision making to make change in the industry.
Another area of growth that provides very rich insights is member and patient self-reported data. This is a source that has remained untapped, for a variety of reasons. In claims data, we have it running through our systems constantly. It is not data that is being generated for the sake of data or insights primarily, though we get great analysis out. It is generated to pay claims (i.e., administrative). But with member self-recorded data, even though it costs a lot to acquire, it gives us information that is not found in an EMR or health insurance exchange where we get other important data. It can even boil down to asking patients and members very basic questions which we know are incredibly powerful in telling us about their health. For example, "How would you rate your health? Excellent, good, fair or poor?" That question has been demonstrated time and time again to be the single most reliable indicator of where someone sees their health status.
Incorporating self-reported data helps us round out what I like to call the six-pane window of data. We can't just look through a six-pane window via one pane of glass and see the full picture, we have to open them all up. Ultimately, the more holistic picture we build, the closer we get to fundamentally understanding customers and serving them where and how they want to be served, while also managing care costs and appropriateness.
Industry trends
Trends in data at Highmark Health are generally reflective of what we see in state and nationwide samples regarding health and care utilization. I would say there are four major trends:
Increased prevalence of what we would call high-cost claimants: people are consuming larger shares of health care resources and are costing more. Ensuring that these people are identified early, have the right support, and are guided through navigating the complicated process to achieve the best care is critical. Analytics play an important role in identifying high-cost claimants early and synthesizing the massive amounts of data into easily consumed, actionable insights.
Focus on the most appropriate site of service. We want to make sure everyone, including customers and providers, has the right information and data to inform them of where the best place is in terms of the right site of care. Where is the lowest cost, but highest quality, site to have a specific procedure or test done? When and how can we best intervene to navigate someone to an alternative site of care to not only achieve the best outcomes, but create the best experience? These are just a few questions that analytics are helping to answer.
Continued rise in specialty drugs. It is wonderful that there are an increasing number of effective treatments for various conditions, but they also can be quite expensive. To maintain affordability, we must ensure that these drugs are appropriately managed, that they are being administered in the best possible setting, and that they are financed through optimal vehicles.
Increasing number of options for cost containment. These options expand beyond considerations for the right site of care to include utilization of the most appropriate individual provider. This can be done through a number of different vehicles, like a narrow network where there are fewer providers available to members or through higher levels of concierge navigation services to help members find the right places to get care. This can also be accomplished via centers of excellence — which are a smaller number of facilities or providers who are available to a member for a very specific procedure. We view all of these analytics locally, as well as on large national platforms.
Data in action
Over the last two years, we have done an excellent job at Highmark Health of using data to enhance the customer experience. Our blended health approach has made it possible to use more real-time data to identify patients and members with complex needs and connect them with interventions that we know work.
As an example, we use clinical data to create predictive models to prioritize how and when there is outreach to see how a health plan member who is discharged from the hospital — planned or unplanned — is doing. This outreach typically comes from nurses, clinical services, or other cross-functional health care professionals. This level of sophistication — triaging every single discharge — is something that only a machine can do. Only a machine that is trained with dual expertise from colleagues in analytics and clinical practice can rapidly determine who we should follow up with, and when, to have the best chance at keeping that patient from being readmitted or visiting the emergency department.
Second, traditionally it is difficult to determine, without controlled studies, the effectiveness of clinical interventions or actions for a patient: What works and what doesn't? How well does it work? What value does it create? Members of my team have done a wonderful job in the last year of creating what I would call an industry-leading gold standard evaluation method to get through biases that clinicians might have and determine the value with our support. Value can be found in reduction of readmissions, reduction of emergency department visits, and the subsequent improved clinical outcomes — which correlate to cost reduction. We have successfully ramped up interventions that we know work, and modified ones the data shows are not as effective.
Responding to COVID-19
There are three parts to our analytics in response to COVID-19. First, to understand the overall progression of the virus, we were very early to launch a team focused not only on building out our own data projections, but also following and ingesting projections created by various epidemiological groups external to Highmark Health. We focused on understanding these additional sources and doing our best to triangulate on what we thought were the most reasonable projections for all the markets we serve. In western Pennsylvania, for example, we wanted to make sure that Allegheny Health Network had appropriate surge planning in case they needed to either add beds or obtain more personal protection equipment. This also applied to data-driven discussions with providers in other parts of our footprint to ensure they had line of sight into potential inpatient surges and necessary preparation to meet those. This encouraged collaboration across systems, because in this type of health crisis, we need to work in a coordinated way and not as separate entities.
Second, data from health plans was used to identify high-risk patients who, if they were to get infected, would have a disproportionately high probability of ending up not only in the hospital, but potentially with a challenging outcome in the intensive care unit or on a ventilator. We very rapidly identified 170,000 patients who, based on clinical markers, were at risk. Proactive outreach then helped to ensure that those patients had all the support needed — such as understanding access to telehealth, gaining access to social services, helping them shelter in place and reduce exposure, and other tactics. Our ultimate goal was to have zero infections among the identified 170,000 high-risk patients, and help prevent the hospital surges we talked about.
Finally, I'll emphasize that we are not just thinking about how to use data with COVID-19 in the short term, but also in the long term. There are various changes occurring, related to health care utilization, due to the pandemic, and we want to make sure that we are thinking about those both on the good and bad sides. Coronavirus accelerated positive things, including increased use of telehealth and reduction of unnecessary emergency department visits. We want to make sure that we understand and can support continuation of these trends in the future to drive the overall affordability of health care.
We also want to make sure that we handle delayed care, such as elective procedures, appropriately. Abstaining from necessary procedures for too long could potentially lead to poorer outcomes in the future for many patients. Data informs proactive outreach to members and providers so that the preventive exams get started up when it's safe to do so, chronic condition management efforts are supported, including virtually where necessary, and delayed elective procedures are scheduled as it becomes safe to do so. Disease prevention, reducing the spread of infection through the identification and engagement of high-risk members, and addressing additional utilization changes are all areas where data will help us continue or encourage "new normal" activity.
We have also focused on developing ways to share and track with customers regarding claims and care utilization impacts of coronavirus. For example, we released a set of dynamic dashboards that show what we are seeing within a given business's utilization during the pandemic. Care utilization for non-COVID reasons is changing, so providing insights detailing these changes allows continual monitoring of health plans to understand how they are structuring benefits and financing care for their employee population.
We are using information internally as well. For example, with telemedicine, do we want to continue to preserve the use of this as an effective way of delivering care? Can we use the insights that we are seeing in terms of the appropriate uptick in telemedicine use to continue to drive that behavior change, once the lights are on and doors are open again? In other words, we have been taking information specific to coronavirus and trying to understand what is happening in the current state, while also thinking about the future and how we may be able to leverage our data and insights to build a better future state.
Analytics are essential to a variety of work efforts across our business. Technology has found its way into just about every aspect of our lives. As capabilities are rapidly advanced, people expect quick, seamless access to very specific data sets for use in driving industry decisions. We are continually presented with opportunities to analyze data and provide value to decision makers, ensuring that we are working toward solutions that combine things customers want to see, with lower costs and higher quality. The future of the health industry, and how it overlaps with the increasing understanding of and demand for valuable data, are our primary motivators for exploring the seemingly endless possibilities of data and analytics.