Veteran Voices: Dawn Lobick
Veteran Voices is a series that gives our veteran-employees a chance to discuss their time in the military and how it prepared them for their careers with Highmark Health companies. In this post, Highmark Health Strategy Consultant Dawn Lobick talks about the value her military experience has had in giving her an appreciation of diverse perspectives and a collaborative mindset.
Dawn Lobick, RN, BSN, a nurse and Lieutenant Commander in the U.S. Navy Reserves, knows she is fortunate in many ways compared to other veterans. She's served in the military for more than 15 years now, but she's never been deployed to Iraq, Afghanistan or any other combat zone.
Likewise, with the exception of a one-year stint overseas — and away from her husband — she says that for the most part her military and civilian lives have coexisted without conflict. In fact, certain skills from those different life paths have overlapped and reinforced each other, including the ability to listen, empathize and be grateful.
Lobick adds that "appreciating the other person's perspective" is essential in her current role as a Health Strategy Consultant at Highmark, where she collaborates with human resources departments and employee groups to develop strategies for improving the overall health of the people covered under their organization's Highmark health insurance plans. In this work, simply having health expertise isn't enough, she explains — it's critical to see things through the eyes of the employer she is working with, and through the eyes of the employees and families who ultimately participate in these programs.
Military and Civilian: Parallel Paths
After graduating from high school, Lobick says she did not have a set career path in mind. "I didn't quite know what I was going to be," she recalls. "But I knew I was interested in biology and medicine and medical technology."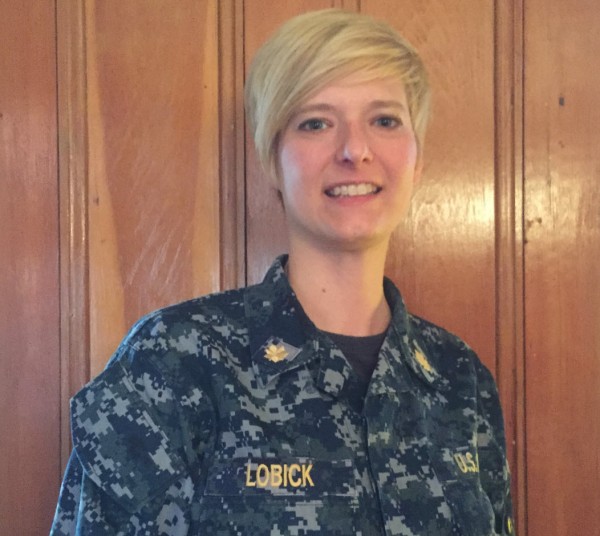 She decided to enlist in the U.S. Navy, and planned to start a four-year program to become a hospital corpsman. But, as Lobick has learned throughout her life, starting off on one path often opens up another.
"I had an excellent recruiter who thought I'd be an ideal candidate for a nursing prep program for minorities," she explains. "As a woman, I qualified — and so, instead of becoming a hospital corpsman, I ended up pursuing nursing."
After completing some pre-college coursework in the Navy, Lobick enrolled at the University of Pittsburgh School of Nursing on a Navy Reserve Officer Training Corp (NROTC) scholarship.
By 1999, she had finished her training and entered active duty in the Navy, working as a medical-surgical nurse for two years and then as a clinical gastroenterological nurse for another two years at the Naval Medical Center San Diego (also known as Balboa Naval Hospital).
Lobick enjoyed her time as an active-duty nurse and wanted to continue serving her country, but she also found life pulling her back toward home. She decided to continue her military career in the U.S. Navy Reserves.
"My husband had career aspirations, we wanted to relocate back to western Pennsylvania where I grew up, I was interested in having a civilian career — after four years, there were many reasons that transitioning from active duty to the reserves felt like the right choice," she says.
Lobick's first civilian job when she returned to the Pittsburgh region was working as an Intensive Care Unit (ICU) nurse with the University of Pittsburgh Medical Center (UPMC), primarily caring for patients with liver, gallbladder and pancreas problems that required transplant.
"Military training is valuable in general, but having a gastrointestinal background from my time as an active-duty nurse definitely helped in my transition from military life to a civilian career," she says. "There are people who leave the military and then have to enter a new field or adapt to very different work environments. I was still a nurse — and obviously medical facilities have many similarities, whether military or civilian."
Lessons in Medicine, Work and Life: A Year at Landstuhl
Lobick's work at UPMC wasn't the last turn in her path. In 2007, she was recalled back to active duty in the Navy and began a life-changing year stationed at Landstuhl Regional Medical Center in Germany.
Landstuhl was the largest U.S. military hospital outside of the U.S. at the time, serving as a stopover point for wounded warriors coming back from Afghanistan and Iraq. During her year there, Lobick worked as an ICU nurse, treating soldiers with combat trauma along with treating families of active-duty military staff stationed in the area.
She says her time at Landstuhl provided valuable lessons that continue to affect how she approaches medicine, work and life.
"It was stressful being away from my husband for a year, yes, but compared to many military people, I was essentially on a European vacation in Germany," she says. "I will never forget what our personnel overseas go through. Even if they're lucky enough to have their family over there, they're still getting deployed to places like Iraq and Afghanistan and sometimes coming back to the ICU from combat zones."
Lobick says her time at Landstuhl deepened her sensitivity to, and appreciation for, what other people endure. That has helped her keep things in perspective and adapt a humble, empathetic approach to care and to working with others.
"I am thankful for the opportunity I had in Germany," she says. "Having the ability to meet and work with the people serving our country over there was a privilege. It really taught me to pay attention to others and to realize that my own day-to-day challenges are never as bad as I think. Once you understand that all the day-to-day stuff is going to be okay, you're better able to focus on helping others."
Joining Highmark — and Continuing to Serve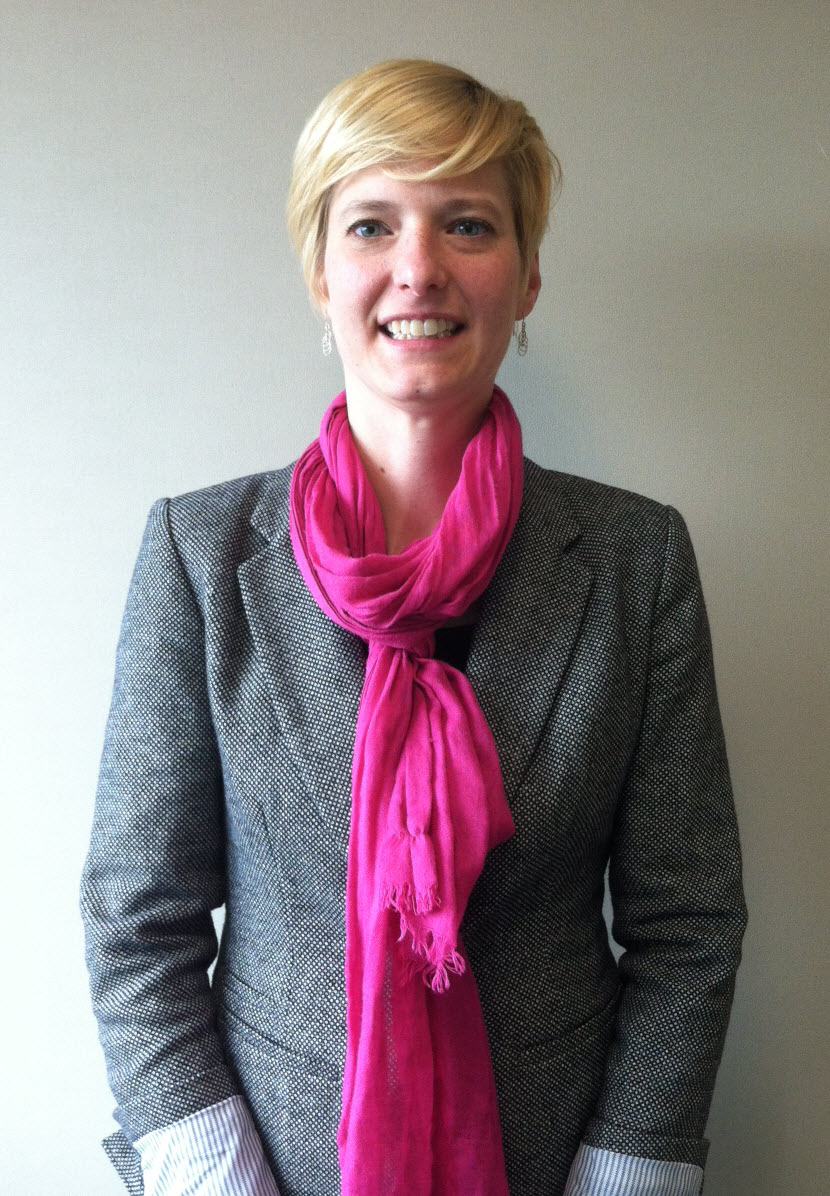 Lobick came to Highmark in 2011, initially as a health coach. She made good use of her prior medical background, advising and providing resources to members preparing for and recovering from transplants, and occasionally even coordinating their care. She adds that understanding the different perspectives of all involved was key. "It was helpful that I understood what it's like as a provider to be treating patients and managing the complexities of insurance and billing," she says. "In my case management work, I have always tried to partner with the provider to help the member attain their health goals."
In 2013, she made the move to a position as a Health Strategy Implementer in Highmark's Client Strategy Advancement/Clinical Client Relations department, and then recently took on her current role as a Health Strategy Consultant. Whether in implementation or in high-level strategy, much of her work involves helping Highmark group health plan organizations to develop health education programs for their employees. Here again, she sees many ways that her military experience has prepared her for these roles.
"As a nurse in the Navy, I had the opportunity to work with all of the services — Air Force, Army, Marines, as well as the Navy, which meant adapting to different cultures," she points out. "The same is true when working with any organization. Each has its own culture, and you have to understand that culture and factor it in. An engineering firm will have a different set of values and ways of doing things than a hospital or a manufacturer."
The military provided a similar insight when it comes to working with other individuals. "The way that somebody else approaches a problem might not be the way you would have done it, but to accomplish larger goals you learn that you have to listen to people, take their feedback, and recognize the value of what they say," she explains. "And it's important to remember that if you're trying to get something done that requires collaboration, other people having different ideas doesn't mean they're being resistant."
Collaboration is critical in her current department, which holds biweekly calls to bring together health promotion, WebMD partners, and consulting personnel. "Everyone is encouraged to ask questions, bounce ideas off one another, and request resources as necessary," she says. "It really promotes idea-sharing and teamwork to get a project done for the member or employer."
In addition to her day job at Highmark, Lobick remains in the U.S. Navy Reserves as an Assistant Command Training Officer for Expeditionary Medical Facility in Bethesda, MD. Her role includes monitoring, mentoring, and overseeing personnel involved in training U.S. Navy reservists. "Whether they're a doctor, nurse, corpsman — whatever training is needed for their role — I work with their detachment officers to get what they need," she says.
According to Lobick, the transition back and forth between her current military and civilian lives isn't any harder than the one-weekend-a-month commute from Pittsburgh to Bethesda for her reservist duties. "They are two distinct paths, and yet they also run parallel," she says.