PALS: Helping People Maintain an Independent and Healthy Life
By: Trish Imbrogno
Posted: April 17, 2015
Share This
Imagine spending your days alone, eating meals by yourself, riding the bus to the doctor and store in the cold, taking care of your house — both inside and out — while your mobility is declining, and trying to read as your eyesight is deteriorating.
Those solitary routines and life limitations are a reality for many people, but thanks to Highmark's PALS program, they don't have to be.
What Is PALS?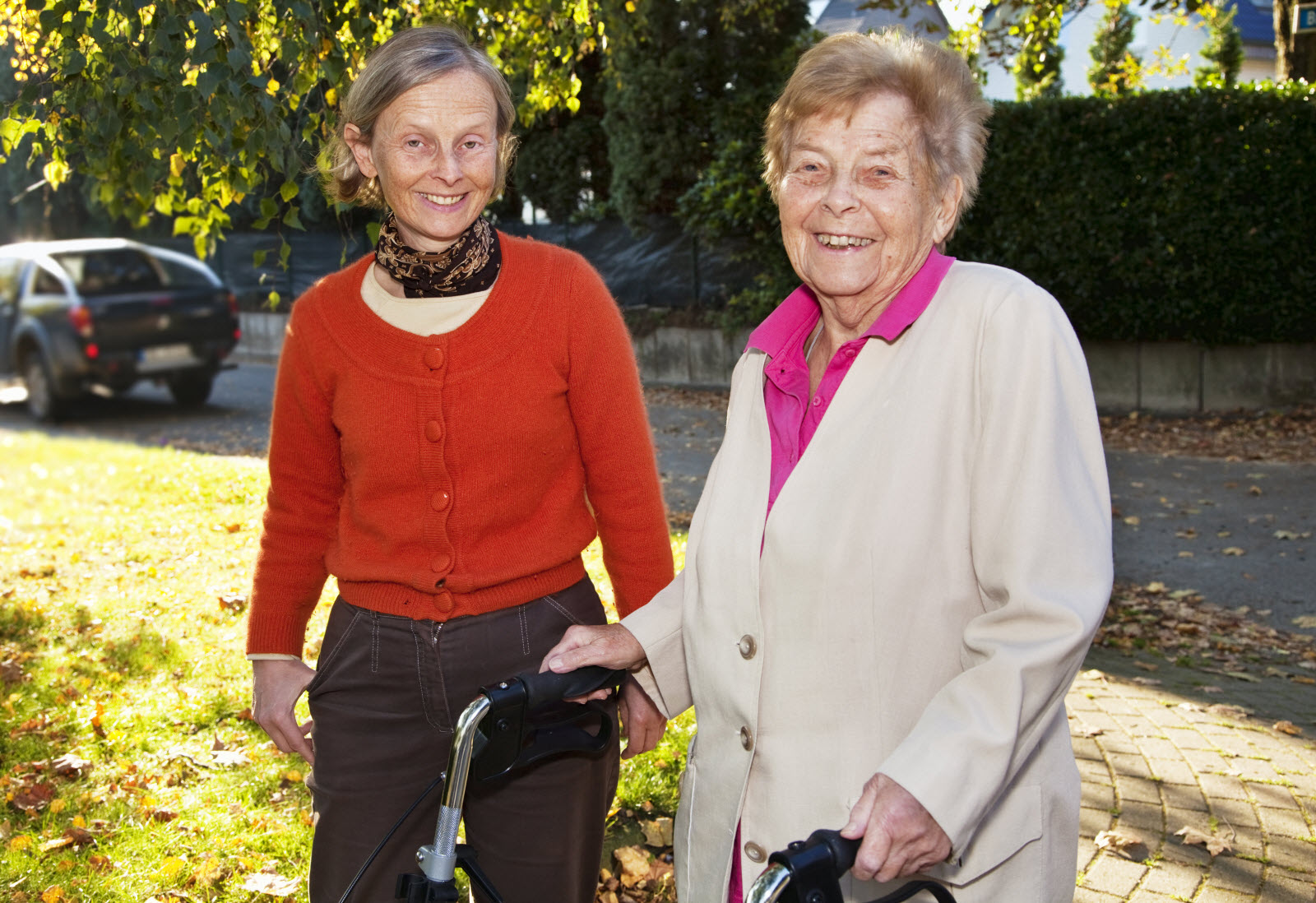 Founded in 1997 by Highmark's Senior Markets Division, PALS ("People Able to Lend Support") coordinates volunteers to provide non-medical help to Highmark Medicare members and others. PALS volunteers lend a hand with daily living tasks, free of charge, to those in need in 37 Pennsylvania and eight West Virginia counties … so they can maintain an independent and healthy way of life.
Carefully screened and trained PALS volunteers help people with everyday in-home activities that are not covered by Medicare or traditional insurance programs for seniors. All volunteers attend a PALS training in their own neighborhood and must pass a criminal clearance and vehicle driving clearance before becoming a PALS volunteer.
Randy Detweiler, the PALS Program Coordinator, has been with the program since its inception and has witnessed its successes first hand: "I have seen the difference it has made in Highmark members' lives and the wonderful relationships that have formed between them and their PALS volunteers. Many of the members tell me they could not stay in their own home without that little bit of extra help from their volunteer."
In 2009 the Highmark PALS program won the American Health Insurance Plans Community Leadership Award for its community programs. The award recognizes organizations for leading practices and programs that focus on innovation in community outreach and services in the insurance plan industry.
What Services Does PALS Offer?
PALS volunteers offer in-home help with everyday tasks, including:
Preparing simple meals
Grocery or other shopping
Running errands
Reading and/or writing
Giving a break to a caregiver
Walking or feeding a pet
Basic yard work
Transportation to and from doctors' appointments, religious services, the drugstore, etc.
Simple household chores and laundry
Minor home repairs
Highmark is committed to helping to keep everyone healthy and active, regardless of the health insurance they have. In addition to the services provided to Highmark members, PALS offers these community programs for anyone who is eligible for Medicare:
Book clubs
Quilt clubs
Walking clubs
Highmark PALS with Pets
If you would like more information about these PALS programs or services, please call 1-800-988-0706 to speak with a Highmark PALS representative. Text Telephone users can call 1-800-988-0668.
Where Is the PALS Program Offered?
PALS is available in several counties throughout Pennsylvania and West Virginia:
Western Pennsylvania:
Allegheny
Armstrong
Bedford
Beaver
Blair
Crawford
Butler
Cambria
Erie
Fayette
Greene
Indiana
Lawrence
Mercer
Somerset
Washington
Westmoreland
Central Pennsylvania and Lehigh Valley:
Adams
Berks
Cumberland
Dauphin
Lackawanna
Lancaster
Lebanon
Lehigh
Luzerne
Northampton
Perry
York
West Virginia
Brooke
Cabell
Kanawha
Monongalia
Ohio
Putnam
Wetzel
Wood
Who Can Get Help From PALS?
Anyone with Highmark Blue Shield medical coverage and Medicare who needs assistance with basic everyday tasks due to health or social limitations can request help, free of charge, through the program.
Who Can Be a PALS Volunteer?
More than 60 percent of PALS volunteers are age 70 and older — and therefore close in age to many of the people they're helping. But warm, caring people of all ages and backgrounds are invited to apply to volunteer. All PALS volunteers receive special training before they are matched with people who need assistance.
The Highmark PALS program is flexible, and many volunteer time frames and options are available. Volunteers can give as much time to the program as their schedules allow. Some PALS volunteers, like Carol Truman, stay with the program for many years.
If you would like to become a PALS volunteer or would like more information about volunteering, simply call 1-800-988-0706 to speak to a Highmark PALS representative.
How Do PALS Service Credits Work?
PALS Volunteers receive credits from Highmark for each service they perform. These credits can be traded or redeemed for services and items, such as grocery store gift cards, or credits can be donated to other PALS volunteers or participants.
If volunteers also happen to be Highmark Medicare members themselves, they may save their service credits in a PALS account for help they may need in the future.