Using Crisis to Catalyze Change: Emergency Department Patients with Substance Use Disorder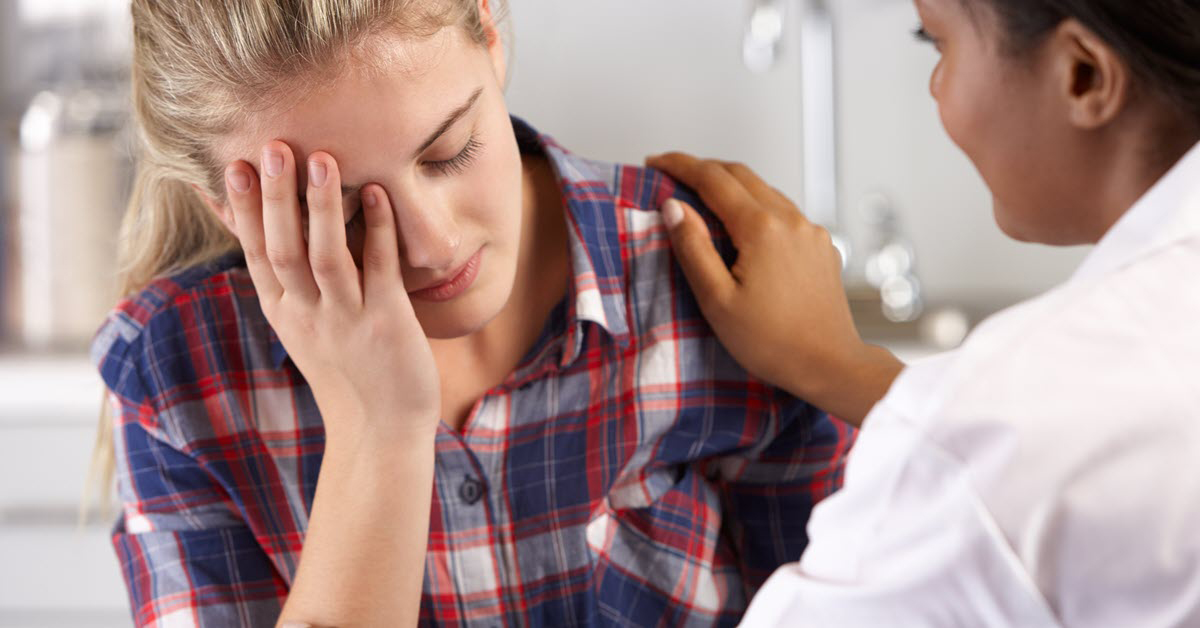 The emergency department (ED) is a threshold — it can be a critically important entrance into the health care system. However, historically, emergency departments have been somewhat siloed from other care providers and services. After someone is treated and discharged, follow-up care often depends on whether the patient seeks it.
Allegheny Health Network (AHN) takes a more integrated approach, proactively linking patients with appropriate follow-up care and support, often while they are still in the emergency department. One area where this is especially important is identifying and engaging people with substance use disorders (SUDs) — who account for roughly 11% of emergency department visits nationwide.
AHN's Recovery Medicine Program, part of the Center for Inclusion Health, plays a leading role in this effort, giving patients a voice, combatting stigma, and connecting people with appropriate treatment and resources. I spoke with Dr. Mark Fuller and Amanda Primrose — the program's executive director and practice manager, respectively — about the promise of actively engaging people with SUDs in the emergency department to improve overall health while reducing risks of overdose and readmission.
The emergency department as an intervention opportunity
Emily Laubham: What happens when someone ends up in the emergency department due to an overdose or related substance use issues?
Dr. Mark Fuller: The priority is to stabilize the person — they might get Narcan (naloxone), IVs, intubation, ventilation — but historically that's where care stopped. I think in the ED there tends to be a sense of fatalism about people with substance use disorders, but a great number of studies show that if you intervene and connect a person to treatment, their chances of recovery go way up. The ED can be an opportunity to use the crisis to catalyze change.
Emily Laubham: Do people also come to an ED for help prior to an event like an overdose?
Amanda Primrose: Absolutely. It seems like we're getting more of that now, perhaps because overdoses are getting worse. We also get people coming in post-overdose, admitted to an ED for burns, muscle tissue damage, or damage caused by lack of oxygen.
Emily Laubham: Once someone is in the ED, what is the Recovery Medicine team doing to capitalize on the window of opportunity?
Dr. Mark Fuller: A central focus is partnering with EDs in our system so that when someone comes in for substance abuse, they consult with us as experts, just like they would consult a cardiologist if someone came in with heart problems.
Emily Laubham: What does a consultation with a patient look like?
Amanda Primrose: There is no one-size-fits-all plan for our patients. First, we try to identify their substance of choice. Doing so helps focus the list of treatment options. Next, we help them determine their goals. Some people are fully committed to making a change, but others aren't there yet. We also look at social determinants of health, such as whether they have steady housing, reliable transportation, access to food, etc. We get many homeless individuals looking for help in the emergency department. In that case, stable housing may be the first priority.
Emily Laubham: Are screening tools an important part of the process?
Amanda Primrose: They can be. For example, some people don't self-identify as having a substance use issue. Maybe they are in the ED because of a motor vehicle accident and they have alcohol in their system — that might be coincidence, or there could be a serious underlying alcohol problem. We have a number of screening tools that can help in cases like that, but it's also just about talking to people.
We use motivational interviewing, a strategy in behavioral health that's especially helpful in relation to drugs and alcohol, because it removes judgment and stigma from the conversation. It also allows someone suffering from a substance use disorder to regain some power and identify their own goals instead of letting the disease process dictate what happens. They decide what they want to do instead of us telling them.
We also have trained Certified Recovery Specialists on our team — people who have lived experience with recovery. They're able to develop rapport with people and use empathy to encourage them to consider making changes.
Fast follow-up and "warm hand-offs"
Emily Laubham: There is a clinical quality measure regarding a 7-day or 30-day follow-up after an ED visit related to a substance use disorder. But is it safe to say that your approach strives for little or no lag time between someone deciding they want treatment and receiving it?
Amanda Primrose: Yes, that's called a "warm hand-off." We start with the person identifying their goals — recovery, harm reduction, etc. — and then review the spectrum of care, from AA meetings all the way up to in-patient treatment. If someone wants in-patient treatment, we can arrange a direct transfer. We get them the appointment, gather their belongings, and put them in a car that drives them to the residential recovery program.
Most people aren't ready for that, so a more common warm hand-off would be calling whoever they will follow-up with for individual counseling or group therapy and getting them introduced and scheduled before they leave. Many people have great intentions and want treatment, but if they're faced with meeting someone new weeks later, telling their story all over again, fearing stigma and judgment, they might not get there. Giving them an opportunity to meet the person they will follow up with before they leave the ED, even if it's just a conference call, can take some of the dread out of the equation.
If someone doesn't have stable housing, one of our Street Medicine team members will come meet them, rally around them, and determine where to find them once they're discharged. We also have a post-incarceration team, so if we know that someone's going into custody and is interested in services, we'll get one of those team members in there.
Dr. Mark Fuller: Just telling someone you've made an appointment for them six weeks from now would be a cold, cold hand-off. The time element is critical — the window for successful intervention is only open a little while. That said, demand for some of these services is high, and a lot of places are backed up. That's why we started our own clinic here where we try to ensure same-day or next-day service, and never more than a couple of days.
Emily Laubham: What happens if someone isn't ready to pursue treatment?
Dr. Mark Fuller: In those cases, we just plant seeds. If the person isn't receptive, we walk softly, make offers, and give phone numbers. For example, I had one patient that I saw three times in one month for overdoses. The first time I saw her, she wasn't interested in treatment. Second time, still not interested. The third time she accepted a referral to treatment, and she's doing really well now.
Emily Laubham: Is there also a system for follow-ups if you aren't able to meet with someone while they are in the emergency department?
Dr. Mark Fuller: Yes. Some patients aren't willing to see us at that time, or they might come in at 3 a.m. and be discharged before our staff can see them. Our emergency department tracks all those patients, and every Monday morning, we get a list of the people we weren't able to connect with. Then we start follow-up phone calls.
Emily Laubham: Is there much contact between your program and people after discharge?
Amanda Primrose: When they stay in our network, it's more common. If they're referred outside of our network, our Certified Recovery Specialists provide follow-up calls a day or two after discharge. If we know someone went to a skilled nursing facility or an in-patient drug and alcohol rehabilitation program, we can leave them a voicemail in the hopes that they can call us once able. We also put our information in their discharge papers. We do get phone calls, sometimes weeks or months later. I had someone call a year after I saw them to tell me they'd made a year in recovery.
Combating stigma: A change in attitude
Emily Laubham: Let's cover some issues from the provider side. Can you start by talking about the use of medication-assisted treatment for substance use disorders?
Dr. Mark Fuller: There are three effective but highly stigmatized medications approved by the FDA for treatment of individuals with opioid use disorder: methadone, suboxone, and naltrexone.
Methadone maintenance can be challenging because it's so regulated. To receive it, you have to go to a methadone clinic every single day. Suboxone is an office-based treatment that can be prescribed a week or a month at a time — it's more discreet since you can take it at home, and transportation is less of a problem. But physicians need a special license from the DEA and special training to prescribe suboxone. They can prescribe oxycodone and Dilaudid till the cows come home, but they can't write for suboxone. Fortunately, because of all the evidence, special waivers are now available for emergency doctors to dispense suboxone.
Emily Laubham: You said the medications are "stigmatized" — why do you think stigma plays such a big role, even in treatment?
Dr. Mark Fuller: There are a lot of emotions attached to substance abuse — so much anger and resentment. Many people see it as some kind of moral weakness instead of what it really is — a disease we should focus on treating. It's different in different countries, too. In Canada, for example, physicians can write for suboxone and methadone without a special license because they are proven to be effective treatments. In the U.S., there tends to be a more punitive mindset.
Emily Laubham: My understanding is that many emergency departments don't offer what AHN is trying to provide to people with SUDs. What is the justification for not implementing the proactive, integrated recovery medicine approach you've described?
Dr. Mark Fuller: The justification might be that they don't have time, or that substance abuse isn't a "true medical problem." I feel like there's again a subtle stigma underneath it all.
Emily Laubham: Have you felt the tides turning at all in regard to ED providers understanding the importance and effectiveness of this approach to care?
Dr. Mark Fuller: Every ED is different. Some have a really nice series of educational programs and they prescribe and dispense suboxone for overdose victims. Others are kind of entrenched in how they think about substance use, and it is difficult to get a conversation going. Part of our strategic plan is to have consult teams and clinics at every AHN hospital. Right now, we're only big enough to support Allegheny General Hospital and West Penn Hospital.
Amanda Primrose: There are glimmers of hope. We have more residents coming in who are interested in rounding with us at the hospital to get a better understanding of these issues. We also have nurses in the ED who consult us immediately if they think there might be an underlying substance use disorder.
Emily Laubham: In addition to the ethical issues, isn't treating acute symptoms without addressing SUDs ultimately more costly?
Dr. Mark Fuller: My metaphor is that it's like if a fire occurred in a building and you just went over, turned off the alarm, and sat back down.
Amanda Primrose: If you're just responding to the symptoms of the emergency, the issues will keep coming back to the surface and the person will keep returning to the ED.
Emily Laubham: Is it a matter of getting more of the data out there that says better intervention and treatment could reduce overdoses and readmissions for people with SUDs?
Dr. Mark Fuller: Partly, but it's also about a change in attitude. If someone is opening a new hospital, they wouldn't dream of doing it without an emergency department, a pediatric ward, a cardiology unit — but hospitals open all the time without a substance abuse unit or capabilities. My dream is that recovery medicine becomes widely embraced as a legitimate and essential part of health care.