Diversity, Equity and Inclusion: The Enterprise Equitable Health Institute
By: Catherine Clements
Posted: May 6, 2022
Share This
"The biggest obstacle in diversity, equity and inclusion (DEI) is recognizing that we all come from different lived experiences. At the end of the day, we want to be the best we can be in this world," says Margaret Larkins-Pettigrew, MD, MEd, MPPM, FACOG, senior vice president and chief clinical officer of Diversity, Equity and Inclusion for Allegheny Health Network and Highmark Health.
While Highmark Health has a history of leading diversity and inclusion efforts, the social unrest of 2020 caused the organization to take a hard look at where it was at and where it wanted to improve. The data showed significant gaps in employment of people of color and persistence of health disparities in the geographic areas served.
The enterprise was committed to moving diversity, equity and inclusion forward in a transformative way — and that meant putting the right people, programs and processes in place to optimize the wellbeing of all.
Enter the Enterprise Equitable Health Institute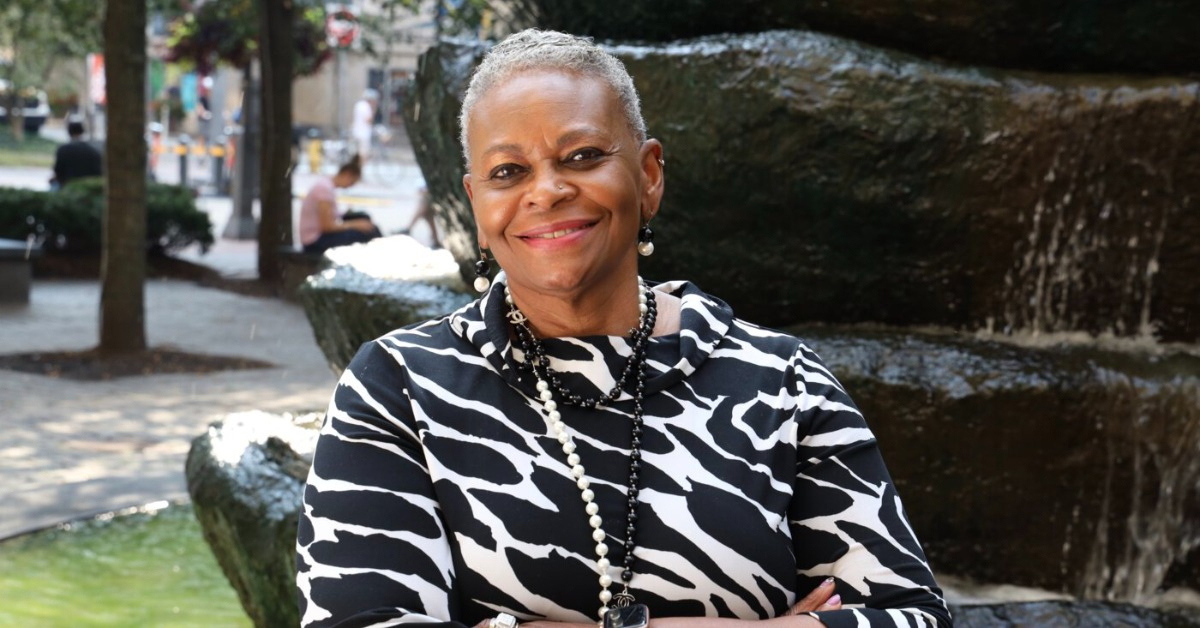 The Enterprise Equitable Health Institute (EEHI) is an enterprise-wide effort dedicated to advancing a comprehensive internal and external strategy to promote a culture of equity and inclusion. From the organization's recruitment, hiring, professional development and workplace culture practices and standards, to the quality of care and service it provides to every patient, member, customer, and community, the EEHI is engaged.
"For an organization as large as Highmark Health to make this an institute says a lot about the value and respect leadership places on DEI. It's saying, 'we want DEI to be part of the fabric of our institution,'" says Dr. Larkins-Pettigrew.
Within its inaugural year, the EEHI has put together a phenomenal team of experts to lead this journey. Dr. Larkins-Pettigrew, who brings her experiences as a nurse, a distinguished professor, a Naval officer, a global health strategist and an obstetrician-gynecologist specializing in global health issues, leads the Institute. Her team is focused on addressing health disparities and inequities as well as ensuring Highmark Health's philanthropy, people, pipeline, and purchasing are diverse and inclusive.
"I couldn't have asked for a more passionate team. It's this passion that fuels the big job ahead," says Dr. Larkins-Pettigrew.
To help ensure meaningful progress both internally and in the communities served, the EEHI put together a panel of nationally recognized experts in the DEI space for the Institute's first-ever National Advisory Council to support the organization on this journey.
Getting started: Addressing biases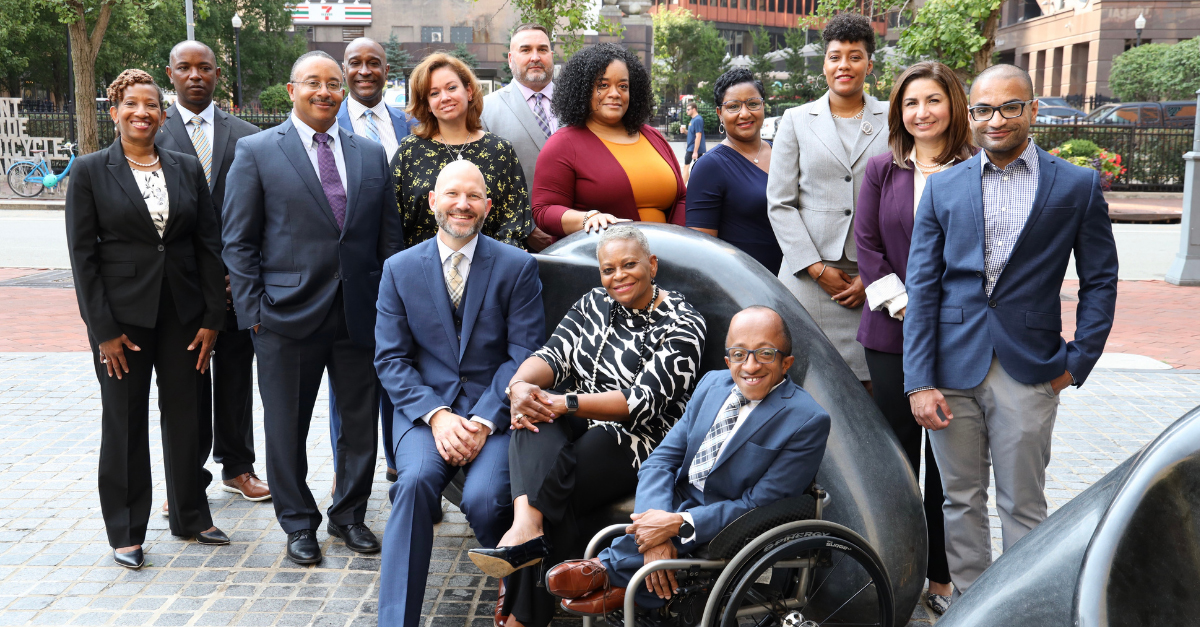 When first joining the organization, Dr. Larkins-Pettigrew observed opportunities to enhance DEI initiatives in both the corporate and clinical spaces.
With more than 90,000 hours of a person's lifetime spent at the job site, integrating DEI across the entire enterprise is key. "We want to create a place where people want to come back, build trust, and partner with us," says Dr. Larkins-Pettigrew.
How would the EEHI do that? By starting with basics — dignity, respect, compassion, humility and empathy. This means creating space for team members to bring their authentic selves to work. When this happens internally, the outcomes are going to be what's best for the people being taken care of, explains Dr. Larkins-Pettigrew.
"We all come from varying perspectives. It's OK to recognize that and address what opportunities and challenges are. Part of this approach is learning how to have uncomfortable conversations in a comfortable way. It's OK to agree to disagree and acknowledge we have a common purpose and desire to move forward," she says.
Through what EEHI calls "inclusivity resets," they're delivering education to change behavior. Sessions help employees understand and define biases both as an individual and institution. Several thousand employees have already completed training as part of this ongoing effort.
"In health care, unchecked biases — whether unconscious or implicit — can hurt someone physically or mentally. We need to take the time to meet people where they are," says Dr. Larkins-Pettigrew.
Education and relationship building are key for internal transformation. Living and breathing DEI requires every corner of the enterprise to be involved — from human resources, IT and finance to customer service and care delivery and everything in between.
"The most important thing that we've accomplished in our first year is building trust with employees. We want to show them we really do care about their success," she says.
Building the next generation of diverse health care leaders
AHN is creating a national model for the recruitment of underrepresented minority medical students to ensure the diversity of future generations of health care leaders. The EEHI has invested in the recruitment of a diverse workforce to acquire more rewarding insight, a progressive inclusive program and better patient outcomes.
"We have an intentional focus to create more diversity in medicine. Actively investing in a diverse workforce makes us more competitive and more valuable to our customers, providing them with the best experiences," says Dr. Larkins-Pettigrew.
The enterprise is executing on this mission through two key programs: the George J. Magovern, Sr. Underrepresented Minority (URiM) Scholars and the Talent Attraction Program Pittsburgh (TAPP). The Magovern Scholars Program invites medical students to gain hands-on experience through a sponsored four-week program. The TAPP program aids graduating physicians and early career physicians in loan repayment. Similar loan repayment programs and scholarships are also available for nurses.
Program close-up: First Steps & Beyond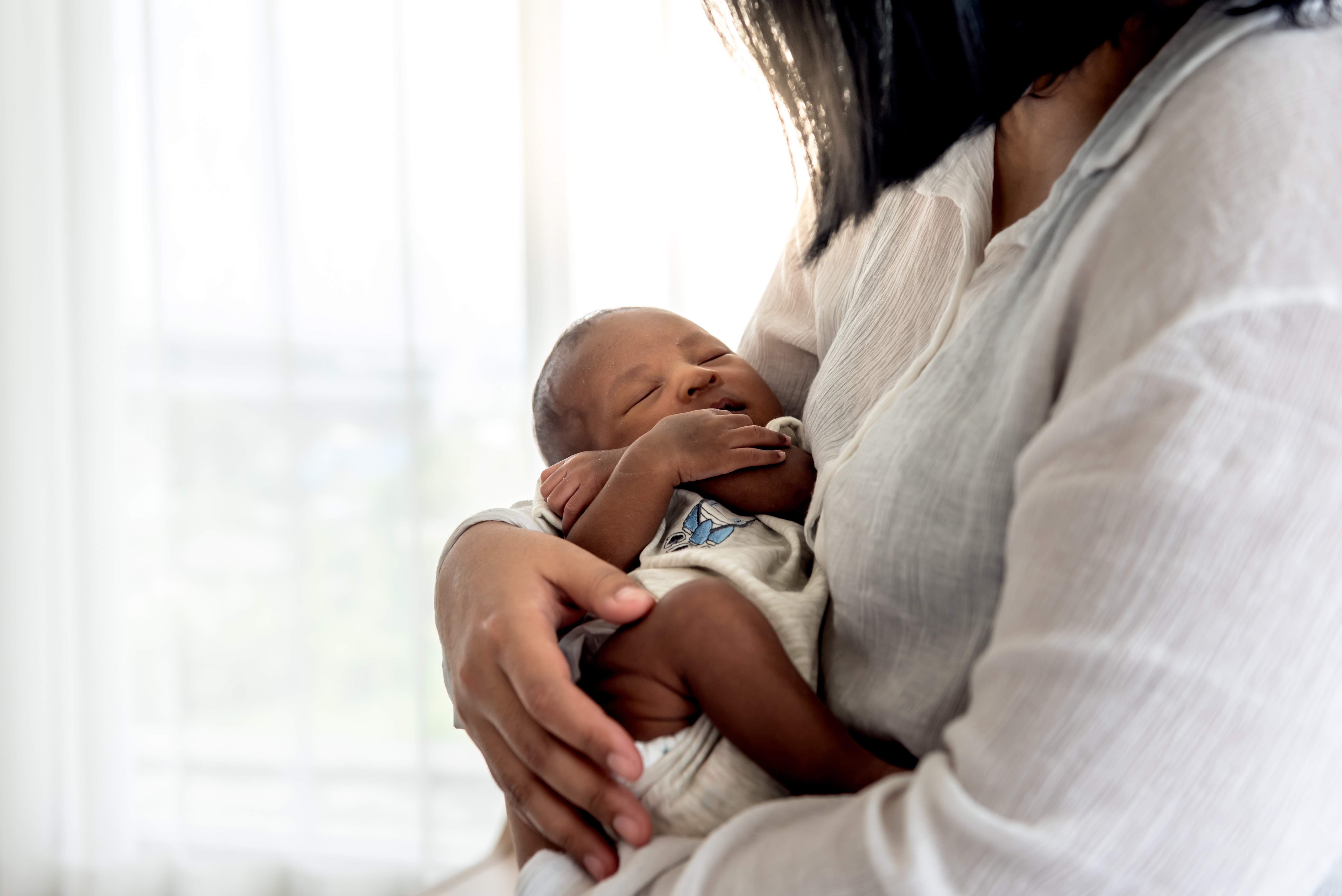 One of the initial charges of the Highmark Health board for the EEHI was to look at the health and wellbeing of babies in Pittsburgh. A country is defined by the health of its infant population, and a comprehensive study on regional equity revealed that fetal deaths are two times more likely among Pittsburgh's Black women compared to white women.
Dr. Larkins-Pettigrew explains there are a web of factors that lead to high rates of infant death, including: obstetric and pediatric racism, housing insecurity/homelessness, food insecurity, smoking, domestic violence, and lack of education around safe sleep, pregnancy, birth and postpartum, adequate transportation and childcare, mental health and substance abuse support, family support, access to quality health care, access to contraception/family planning, and many more.
"By bringing everyone together, no one loses. If we can help Black babies, we help all babies. This was a space we wanted to bring together community partners for the common purpose of reducing infant deaths and racial disparities," says Dr. Larkins-Pettigrew.
Through a three-year strategic plan, the EEHI and First Steps and Beyond program director, Elissa Edmunds-Hunt, are working to reduce racial inequity, address extreme prematurity, eliminate sleep-related infant deaths and provide fourth trimester support.
"Specific to AHN's Women's Institute, I'm working with Dr. Marcia Klein-Patel at how we move the needle around structural racism. What is the perception versus reality? How do we work together with clinicians to make sure patients are heard and embrace empathy? What resources can we put in place to keep pre-term labor and delivery babies from dying at home and avoid sleep accidents?" says Dr. Larkins-Pettigrew.
With key stakeholders aligned on this mission, Dr. Larkins-Pettigrew shares that the EEHI has already made significant progress, including signing on to develop four pregnancy centers with a unique communal approach to care. This model empowers women to support each other throughout the pregnancy journey, regardless of socioeconomic status, including going to medical appointments together.
"Every one of us must play a role in DEI. All of us must remain accountable, show up and do our part. That's how we'll move to a multicultural organization and community together," says Dr. Larkins-Pettigrew.