PALS Volunteer Spotlight: Kathy Taylor
By: Trish Imbrogno
Posted: August 8, 2015
Share This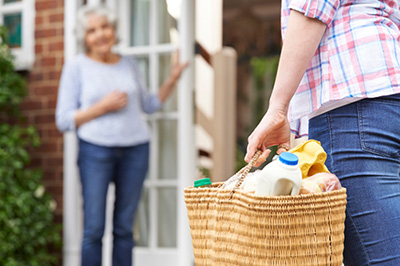 Highmark's PALS program provides non-medical help to its Medicare members. Volunteers lend a hand with daily living tasks — like gardening, running errands and light house cleaning — in select Pennsylvania and West Virginia counties.
Services are provided free of charge by trained PALS volunteers to help individuals maintain an independent and healthy way of life. Highmark connects people who need assistance to volunteers who live nearby or in their neighborhoods.
Meet PALS Volunteer Kathy Taylor
Kathy Taylor is a retired mathematics professor from Duquesne University and a Highmark PALS volunteer. She resides in Scott Township, just south of Pittsburgh, and has been a PALS volunteer since 2011.
I recently had the opportunity to ask her a few questions about her experience as a PALS volunteer.
Trish Imbrogno: How did you first find out about the Highmark PALS program?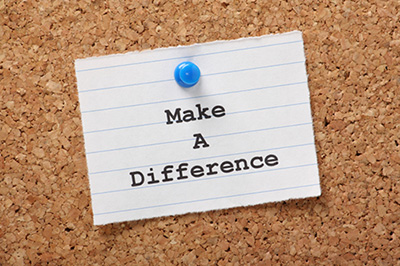 Kathy Taylor: I read about the PALS program in a publication that I received from Highmark. I had been retired for a while and thought it would be a good way to give back. I still drive and I thought I could use that to help others and the PALS program.
TI: How much do you volunteer for the PALS program?
KT: It really depends. I would say that I volunteer once each week on average. When my schedule allows, I've helped out two or three times in a week. The program is flexible, so if I'm on vacation or too busy, I can let them know that I'm not available. Also, if I have more time, I can do more.
TI: What is a typical volunteer service like for you?
KT: When I volunteer, I usually drive PALS members to doctor appointments. It varies depending on where the member needs to go and how long their appointment lasts, but my average volunteer session is between two and three hours.
The members that I help live close to my home, so I pick them up in or near my neighborhood. I've driven to appointments at the VA Hospital in Aspinwall and Oakland. Some people aren't comfortable driving in those areas, but I don't mind. One time, I even drove a woman to the airport and picked her up when she got back from her trip.
TI: What is your favorite thing about being a PALS volunteer?
KT: I enjoy meeting new people and the people I assist are all wonderful individuals. It's also helping me to learn how to grow older and teaching me how to accept help from other people. That's something I'm not very good at.
TI: How do you use your PALS service credits?
KT: I've been saving my credits. I like to know that they are there if I ever need them. I've also received some grocery store gift cards, and I donated them to the food bank.
TI: Have you ever attended a PALS volunteer event?
KT: I've been to two and enjoyed both of them. I didn't know any other volunteers in the PALS program. I met many of them at the appreciation events.
TI: Do you have any advice for others who may be thinking about becoming a PALS volunteer?
KT: It's a very rewarding program. The members I help are all very grateful and appreciate the assistance I provide to them.
There are also many different things PALS volunteers do. You can just make calls and check on members, so you don't have to even leave home to provide assistance. The schedule is very flexible and they will accommodate your schedule if you are traveling or are busy with personal commitments.
It's a worthwhile program and more people should know about it. I'm glad that I can contribute and help people who need assistance.