Straight from the CEO: Responding to COVID-19
By: David Holmberg
Posted: March 31, 2020
Share This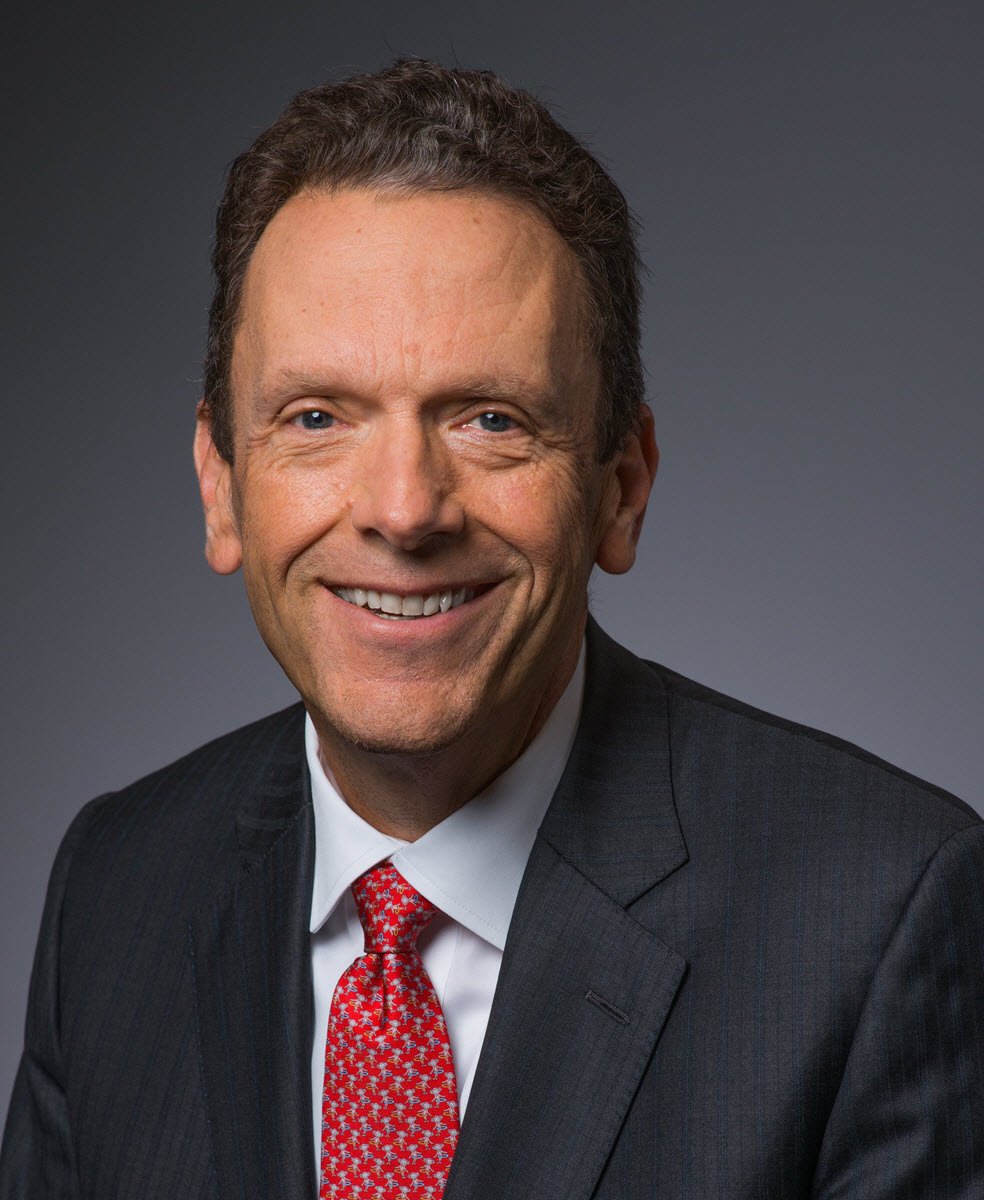 Under normal circumstances, I often talk about the higher purpose that unifies Highmark Health and its affiliates. Simply put, everything we do is in service to the health of our patients, health plan members, employees and communities.
These are not normal circumstances. The COVID-19 pandemic, and its social and economic impacts, are unlike anything experienced in our lifetimes. With so much uncertainty, it is more important than ever to emphasize what will not change: We are here for you during this crisis, we are going to get through it together, and we will be here for you in the months and years ahead.
We want to ensure that you can get the most up-to-date, practical information from our organization on COVID-19. If you are in the Allegheny Health Network (AHN) service region, please visit http://www.ahn.org/coronavirus. If you are a Highmark health plan member, please visit https://faqs.discoverhighmark.com. Following our social media channels is another way to get updates. And each part of our organization is using multiple communication channels to make sure everyone has the information they need during this challenging time.
Here, I simply want to offer some encouragement and reassurance, based on what our organization has done and will continue to do in response to COVID-19, and on the way our communities have come together during this crisis.
COVID-19: preparing, responding, adapting
In addition to the threats to health and financial security that COVID-19 has brought, all of us are grappling with extraordinary changes in our daily lives. If you have been feeling overwhelmed, anxious, stressed, or scared, you are not alone.
Staying connected to others, even if it's a call or video chat instead of in person, is one way to counteract those feelings. There is also the advice Fred Rogers' mom gave him as a boy — if you feel scared, "look for the helpers."
Organizations like ours were built to be the helpers in times of crisis. From the disaster drills and trainings that regularly occur at AHN hospitals to enterprise-wide business continuity planning, we are always preparing for those moments when our communities will need us the most.
With the coronavirus and COVID-19, we have been squarely focused on preparation and appropriately escalating response activities since January. In early February, AHN implemented its Pandemic Response Policy to screen and care for patients with the coronavirus, protect its caregivers and help mitigate the spread of the illness in the community. Their efforts have been fully aligned with criteria established by the Centers for Disease Control and Prevention (CDC) such as enhanced screening processes at all access points.
CDC protocols were also implemented across AHN's hospitals for the care of patients presenting to emergency departments with suspected respiratory infectious disease, including placement of the patient in isolation/negative pressure rooms and use of Personal Protective Equipment (PPE) by all caregivers and visitors to the patient. AHN first tightened its visitor policy in early March and has since banned all visitors, with limited exceptions.
On March 18, AHN announced the opening of four drive-up COVID-19 testing sites across western Pennsylvania. These sites provide close-to-home testing options so people don't have to travel into a downtown collection location. However, please note that they do not provide on-demand testing — patients require a clinical evaluation, physician's order, and scheduled appointment.
Anticipating the potential pandemic surge of patients, AHN hospitals have also conducted patient surge triage exercises, assessing triage protocols, inventories of PPE, and other critical resources to evaluate and improve processes and capabilities.
To protect Highmark health plan members in every market we serve, we have been collaborating with providers throughout Pennsylvania, Delaware, and West Virginia, and working closely with local and state health departments to align preparation and response efforts.
Highmark's health plans waived prior authorization requirements for the COVID-19 diagnostic test when recommended by a medical professional. Additionally, the COVID-19 diagnostic test will be covered without cost-sharing when ordered by a medical professional and approved by the employer if it's a group plan. In-network office visits, urgent care center visits, emergency care services, and inpatient care will be covered based on benefits provided under the member's plan.
To encourage health plan members to utilize telemedicine, Highmark waived cost-sharing for covered services for a period of 90 days. Many local providers offer telemedicine supported by Highmark's coverage and reimbursement policies. We continue to monitor to make sure that there is adequate capacity to meet increased demand for such services.
Internally, our work-from-home protocol is backed by a wide range of resources to keep employees informed, help them adapt, and support them in helping our customers. I hope you can take some reassurance, as I do, in seeing that we are well prepared, and that we are doing everything we can to protect our employees, our patients, our health plan members, and our communities.
Highmark Health's financial strength and stability are also part of the reassurance I can offer. That strength enabled the rapid deployment of resources to diagnose, treat, and support people as the pandemic unfolded. It enabled us to invest $900 million in capital expenditures to expand access and clinical resources to our communities in 2019 — including opening two new hospitals in March, with two more in progress. It meant that we didn't hesitate to begin postponing elective procedures — and that we won't hesitate to make other decisions in the future that prioritize the health and safety of the people we serve.
Working together to address a public health crisis
At Highmark Health, one pillar of our strategy is that success depends on collaboration and coordination, both across our enterprise and with strategic partners and other stakeholders. I'll share just a couple examples of the remarkable ways that people and organizations have been working together to respond to COVID-19.
First, as you know, one big challenge throughout the U.S. has been a potential shortage of supplies, including PPE such as N95 respirators, gowns, masks and gloves. On March 22, we announced that through MSA Safety Inc., we had secured a shipment of 65,000 N95 protective masks. AHN's chief medical officer is working with regional health leaders to develop a distribution strategy to cover not only facility-based providers but also first responders. A day later, AHN received a donation of more N95 protective masks from the Massaro Construction Group and other local organizations. Many other people and businesses, inside and outside the health system, are contributing to the cause.
AHN also spearheaded the establishment of a consortium of local hospital and health system chief medical officers who meet regularly to discuss COVID-19 developments and collective resources to manage the pandemic. UPMC, Excela, Butler, Washington, St. Clair, Heritage, the Veterans Administration — we are all working together.
I can't stress this enough — everyone can help by following the recommendations of the CDC and local and state officials. One way to help is to be a dedicated member of #stayHOMEteam. Our highest priority is patient, caregiver, and employee safety, so we greatly appreciate the support and cooperation of the people in our communities in doing what they can to limit the spread of the disease and preserve our medical resources for those who need them most.
The CDC and other health authorities recommend that people who have flu-like symptoms call their doctor first to be screened before going in to the doctor's office or the emergency department. In the regions served by AHN, you can call the AHN 24/7 Nurse phone line (412-Nurse4U). And again, we strongly encourage AHN patients and Highmark health plan members to use telehealth options if available.
Stepping up and stepping forward
It's important to be honest, and realistic, about the situation we're in. This is a marathon, not a sprint, and the terrain will continue to change in ways we can't entirely predict. Organizationally, our focus is on what we need to do to adapt and remain effective, both for immediate needs and the long term. Highmark Health has been ahead of the curve since day one when it comes to preparing for COVID-19, and we're going to stay ahead of it.
Employees across Highmark Health have demonstrated amazing resiliency and ability to adapt in the face of big challenges — and that has been even more evident in responding to COVID-19. For every clinician or executive you see talking with the media, or who may be directly helping you or a family member, know that there are literally thousands of people behind the scenes who have been stepping up, volunteering to do work outside their normal jobs, and asking how they can help.
I see that same spirit throughout our communities. And that is why I am confident that we will not only weather this crisis together, but come out of it stronger than ever, and even better prepared to pursue the vision of a world where everyone embraces health.