Cardiovascular Rehabilitation: A Conversation with Srinivas Murali, MD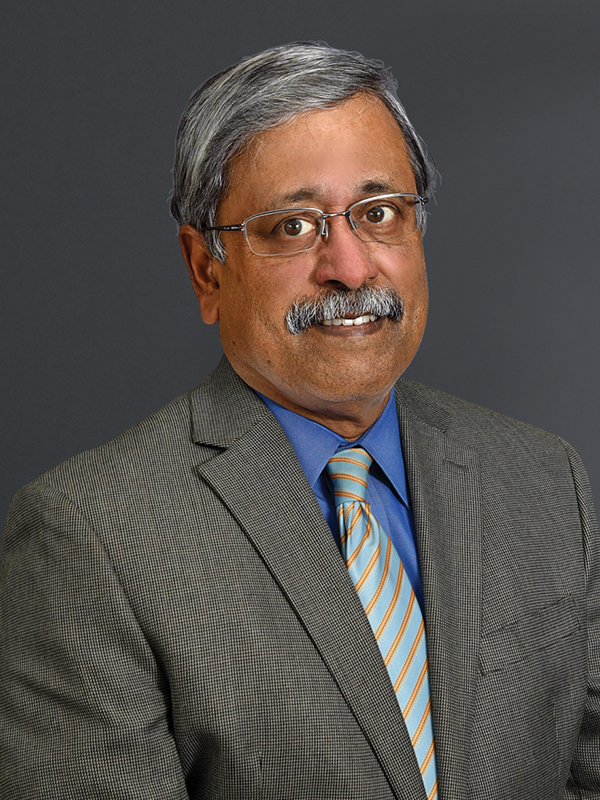 "Cardiovascular rehabilitation refers to the recovery and maintenance program we recommend to patients who have suffered an acute cardiac illness," explains Srinivas Murali, MD. "Among other things, that could be a myocardial infarction or heart attack, coronary artery disease (CAD), acute heart failure, peripheral vascular disease (PVD), or a persistent condition like chronic heart failure."
A 12-week, 36-session regimen of cardiovascular rehabilitation, or cardiac rehab, is commonly covered by health insurance, and has well-established benefits in health outcomes and quality of life. Yet one study found that less than a quarter of eligible patients enrolled in a physician-recommended cardiovascular rehabilitation program — and less than a third of the enrollees completed their program.
As chair of the Allegheny Health Network (AHN) Department of Cardiovascular Medicine and co-chair of the AHN Cardiovascular Institute, Dr. Murali has firsthand insights on why people do, or don't, take advantage of cardiovascular rehabilitation. I sat down with him to learn more about the benefits of rehab programs, the challenges that prevent some people from participating, and an innovative virtual rehab solution that AHN is currently testing through Highmark Health's VITAL Innovation platform.
Cardiac rehab: A four-phase approach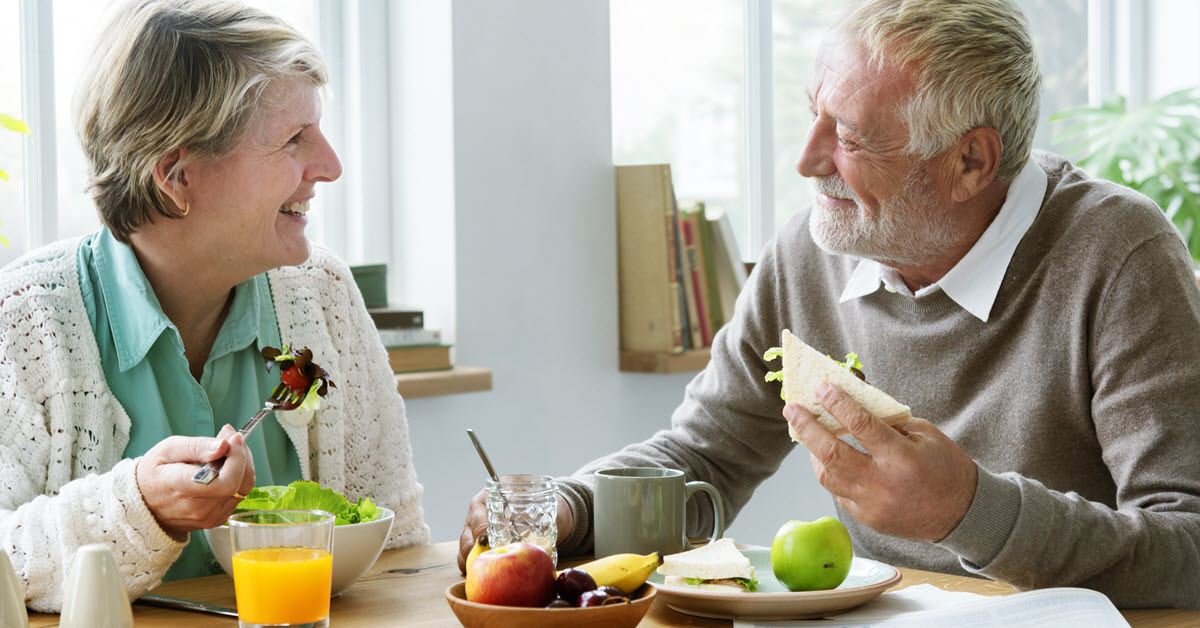 Emily Laubham (EL): Can you start by describing what cardiovascular rehabilitation entails?
Dr. Srinivas Murali (SM): To get the full picture, you can divide cardiovascular rehabilitation into four phases. First is the acute phase, which is what happens in the hospital right after initial treatment, such as an emergency stent placement, bypass surgery, or valve replacement. If you got a stent, six hours after surgery, a nurse will come and get you out of bed. If you underwent major heart surgery, 48 hours later, you're doing breathing exercises and walking down the hall with assistance. This is the start of rehabilitation.
The second phase typically begins three to four weeks after the cardiac event. At this point, you've readjusted to home life, and if you've had an operation, the wound is healed. Now, you're ready to implement elements of rehab involving more movement and certain exercises.
Phase three takes place during the later six weeks of a standard 12-week, 36-session rehab program. Now, it's more intense — you're on the treadmill, exercise bike, and rowing machine. Throughout the second and third phases, you're also receiving education about risk factor management. This includes good eating habits, smoking cessation, alcohol consumption management, stress management, and weight reduction. It's a lot of one-on-one time with nutritionists, exercise physiologists, and nurses.
Phase four is a maintenance program. By now, you're fully recovered and back to your normal routine. The goal is to keep you engaged and connected to the healthy activities from those earlier phases of rehab. What happens sometimes is that patients lose track of what they learned. The cardiac event starts to seem distant, and therefore, less alarming. Or life just gets in the way.
EL: What are the benefits of a structured cardiac rehab program?
SM: We really have two goals. First, to return the patient to good health, in part by encouraging them to make certain lifestyle changes. Second, we want to control the risk factors that may have led to the problem, and in doing so, prevent a secondary event.
Across the four phases, we're talking about multiple interventions, multiple ways that we try to achieve those goals for an individual. Each component has value, so even if you only participate in some of the program, you're going to see benefits.
There is no question that this type of rehab is effective in improving well-being, and in reducing the risk of subsequent rehospitalization due to acute cardiac events. For some people, rehab can also help rebuild confidence and manage the stress that comes with the life-changing event they've experienced. A structured rehabilitation program is absolutely recommended unless you cannot partake due to some extenuating circumstance, like a prohibitive illness or physical limitation.
Obstacles to participating in cardiac rehab
EL: The benefits of these programs seem clear, but I've read that a high percentage of people do not participate in cardiovascular rehabilitation.
SM: The majority of patients who experience some kind of cardiac event don't follow through with what's recommended for rehab. When I say recommended, I'm not just talking about AHN or certain doctors — the American Heart Association, as one example, recommends cardiac rehab. But only about 20% of eligible patients take advantage of it. Others start a program but don't complete it.
And even those who complete a 12-week program have the challenge of figuring out how to maintain it as a lifelong plan. Maintenance programs — phase four of the rehab approach I described — can help by keeping you connected to your rehab team. Many patients, just by virtue of this connection, feel more motivated to follow through on the lessons they learned. However, the maintenance phase isn't always covered by insurance. That makes it an out-of-pocket expense, which can be a deterrent. I also think that when people return to work or get back into their daily trials and tribulations, rehab sinks lower and lower on their to-do list until it drops off completely. That's where family support and having people to push you can be important.
EL: So, when someone is fortunate to have pulled through a potentially life-threatening event, and there is a program that research shows could improve their life and help lower the risk of another cardiac event — how do you explain the lack of participation?
SM: There are multiple issues. Many patients want to do it. They know the benefits, but they simply don't have access. That's a huge issue — lack of access due to financial reasons, or lack of reliable transportation, or no child care or other family obligations. Many variables and social determinants can keep a person from participating.
Plus, there are only so many rehab centers, meaning you might have to travel a significant distance three days a week for 12 weeks. It's a serious commitment. Sometimes, when you tease out the reason, you find that someone doesn't have the drive or desire to rehabilitate because, in their eyes, it makes them a burden to their families. Others may feel that the time and effort a program requires is unrealistic for them, or that recovery is out of reach.
Testing a virtual rehab solution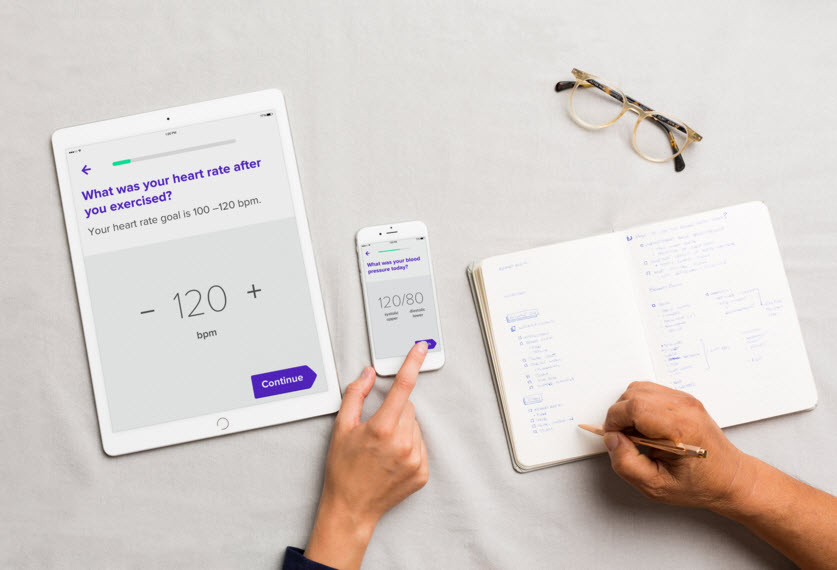 EL: AHN is testing Moving Analytics' MOVN virtual cardiac rehab solution in collaboration with Highmark Health's VITAL Innovation test-and-learn platform. Is that one way of addressing access challenges?
SM: Yes, MOVN allows patients with heart disease to participate in a number of rehab elements remotely. So, if you can't get to a rehab facility, for whatever reason, this is an alternative that still delivers some of the same benefits. Early research on home-based cardiac rehab and virtual solutions show there is potential for big improvements.
EL: How does a virtual rehab program work?
SM: First, before the patient leaves the hospital, they are given instruction about the digital platform. The fundamental premise is that you get a coach assigned to you, and you communicate with them and track your progress through an app. The coaches are health professionals who understand all aspects of rehab. We've learned that it helps to feel like you have someone watching over you, and it makes patients feel more connected. That's part of what you're getting when you come in to a rehab facility three times a week, and with MOVN you're instead getting that remotely.
The exercise element — it's not like Peloton where someone is kicking your butt from the other side of a screen, but it's similar in giving patients a way to track their metrics, which makes them feel more engaged. Being able to see their progress can also help them regain confidence.
Having a heart attack or similar cardiac event can be traumatic. If the event happened during physical activity, getting back to that level of fitness can be intimidating. MOVN is in some ways a virtual hand-holding to help you through that, and it's amazing how much positive impact it has. Especially when you remember that the alternative for many patients would be doing nothing at all.
EL: Are there any worries around a heart patient exercising remotely rather than under supervision at a facility — how do you address that?
SM: The way we address that with MOVN is to require a single visit to a rehab facility where all instructions are reinforced and you get an assessment to make sure it's safe to move forward. The patient has to make one in-person visit. And additional visits would be facilitated as necessary. Whether you're doing in-person rehab, virtual rehab, or no rehab, as a cardiac patient, there's going to be that extra level of attention if anything doesn't feel right.
EL: What does success look like in testing MOVN?
SM: Our primary goal is to demonstrate higher adherence rates, tangible benefits like better well-being and stress management, and less hospitalization. The whole idea is that patients shouldn't look at rehab like a burden to themselves or their families, and they shouldn't be missing out on the benefits of rehab due to lack of access.
Now, whether the degree of benefit is similar to formal cardiovascular rehab in a brick-and-mortar facility is unknown. In a rehab center you have face time with staff, access to exercise equipment, and personal interaction with other patients. With the virtual option, you talk to your coach via video call — or sometimes just audio — so that's not quite the same experience. And just as not everyone has easy access to a rehab center, not every household has a treadmill or rowing machine, so you might not be able to complete every element in a rehab program remotely. It comes back to looking at each patient's situation and thinking about how to best address as many components of rehab as possible.
EL: What are you most excited for when it comes to the future of cardiovascular rehabilitation?
SM: Further digital innovation is already happening. Imagine other digital solutions overlaid on a program like MOVN to maximize its success. As is, we're collecting a lot of data, and in the future, there's an opportunity for even more data transfer, so we're seeing more measurements and trends and responding in real time.
Honest conversations
EL: What's the most important message we can give to patients and their families whose cardiac care includes rehabilitation?
SM: First, making the strongest possible recommendation for cardiac rehab before they're discharged from the hospital. It should be part of any treatment plan. It's important to sit down with the patient and be clear about the benefits of cardiovascular rehabilitation and then have an honest conversation about whether they can realistically go through the traditional structure of rehab. Ideally, you want them to use the physical rehab centers, but if that's not possible, then you discuss alternatives like MOVN, and what's realistic in their home environment.
Another important message is that, while rehab has many benefits, it's also a culture change. Depending on the life you had before the cardiac event, the transition to a new lifestyle can be extremely difficult unless other members of the family are on board. That's why we encourage spouses to come with the patient to rehab, especially for the diet and nutrition portions. That gives them a good idea of what to look for on food labels, as well as other guidelines and recommendations. Family support can really make a difference, because rehab isn't just what happens in a facility, it's about all the day-to-day choices.