Driving Better Health Care Through Partnerships
By: Deborah L. Rice-Johnson
Posted: June 12, 2019
Share This
An earlier version of this article was originally published in the spring 2019 edition of CATALYST, a publication of the Pennsylvania Chamber of Commerce
Across America, people are looking for solutions to address the ongoing challenges that our health care system faces. Everyone is looking for ways to solve the ultimate health care question: How do you get the highest quality care, the best outcomes, through the most convenient location, and at an affordable cost?
In the quest to solve this dilemma, it's becoming evident that there's not a one-size-fits-all solution. At the Highmark Health Plans, we firmly believe — and are fervently pursuing — solutions that are based on our collaborations with doctors, hospitals and consumers.
Partnering with Providers for the Customer
When employers look to the health insurance industry for answers, many health plans talk about partnerships with doctors and hospitals as being an important part of the answer to their problem. But, few in the industry are actually partnering effectively, and fewer are focusing on the most important piece of the puzzle — the customer.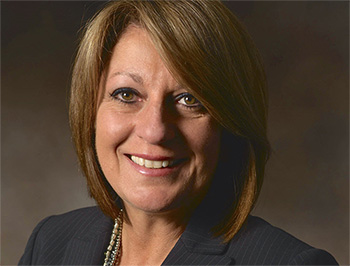 Since the 1930s, Highmark and its predecessors have lived by a customer-focused philosophy. We design our models of care, medical policies and insurance solutions to ensure that our members receive the highest-quality, safest and most clinically focused care possible in timely and convenient settings.
When we talk about hospital and health system partnerships, we are focused on a multi-faceted approach with like-minded organizations. These are hospitals and health systems that are driven to offer high-quality, affordable care in the community and close to home — approaches that drive the best outcomes for our members.
Community-Based Care
Think about it. If you need to see a physician, you don't want to have to travel far or disrupt your normal schedule. You would prefer to access care that is convenient and close to where you live or work. That's the premise of our partnerships. It's about keeping high-quality, affordable care local, convenient and in the community.
Health care truly is local. To meet patient needs, we've developed a continuum of provider partnerships to address local desires. These partnerships range from traditional contracted relationships to those that are moving quickly towards value-based care and risk sharing. We also have a number of clinical joint ventures and full integration opportunities.
In western Pennsylvania, our parent company, Highmark Health, owns Allegheny Health Network (AHN), a health system of eight hospitals and more than 1,200 physicians and clinicians. More than $1 billion is being invested in AHN throughout the next several years to enhance community access and continue providing the affordable, high-quality health care services that our health plan members have come to expect.
This includes investments in AHN's eight current hospitals and clinics, along with the buildout of new community hospitals in areas where they are needed the most. For personalized cancer care, AHN has an extensive network of academic and community oncology centers, where investments are also driving enhanced and expanded access to offer exceptional, expert care close to home. AHN Cancer Institute experts also work closely with Johns Hopkins Kimmel Cancer Center as part of a collaboration whose many benefits include giving patients with rare and complex cancers more options for treatment.
Continuing with our focus on the customer, AHN has introduced Same Day Appointments. This gives our customers the opportunity to make a physician appointment the very same day they call. AHN has provided over 400,000 same-day appointments to date.
In central Pennsylvania, we are collaborating with Penn State Health and are committed to growing a community network for our customers. Our partnership with Penn State Health includes a collective investment of more than $1 billion toward the development of a high-value, community-based health care network designed to keep care local and enhance collaboration with independent community physicians. We are also investing in existing facilities and physician practices to improve quality and care delivery in the region.
Our efforts extend to northeastern Pennsylvania too. We have aligned with Geisinger Health System on a clinical joint venture that is focused on developing an innovative, high-quality and affordable model of care featuring a network of community-based sites, including a comprehensive health campus in the Montoursville area. This ensures our customers in this region will have choice and access to needed primary care, specialty care and appropriate acute inpatient care that is local.
We've also been working with the Lehigh Valley Health Network to create long-term health improvements in the community that will lower future health care cost trends for both employers and individuals. Together, we launched a new health insurance product in Lehigh, Northampton and Schuylkill counties, enabling Lehigh Valley Health Network and other aligned physicians and clinicians to better manage the care our customers receive, ultimately leading to lower costs and better outcomes.
Since 2016, our claims data shows that members covered by that product are more likely to get preventive services such as immunizations and physical exams than members in other products. This keeps these members healthier and is another benefit of the coordinated care efforts that this partnership creates. Our claims data also shows that members with this coverage have had 39 percent fewer emergency room visits and 20 percent fewer surgeries than members in standard PPO products. These results tell us that these members are more engaged and are healthier. Employers that have purchased the product have also seen a 6 percent savings on overall medical and prescription costs.
Those results are important, because a majority of Americans get their health insurance coverage through their job, and the majority of our membership in Pennsylvania is employer-based. That's why it makes sense for us to partner with employers to lower costs and improve the health and wellbeing of employees.
Doing More to Support Members and Employers
We also have a team-based approach to helping our members navigate the health care system and improve their health status. That can include doctors, nurses, pharmacists and others that help people with chronic conditions get the care and support they need. The care teams proactively reach out at multiple touchpoints in the person's journey making it easier for the patient to be an active partner in managing their care, which improves quality and achieves better outcomes.
Our Highmark Case Management incorporates a comprehensive integrated solution that encompasses all aspects of engagement and self-management by providing information, support and interventions across the continuum of care. This includes wellness and health promotion, risk management, condition management, complex case management and advanced illness/end of life care. This multi-faceted team approach puts the member at the center of what we do.
We also introduced a diabetes management program for self-funded employers last year. Managing diabetes is critical for employers because individuals with diabetes have health care costs that are more than twice that of people without diabetes. Estimates show that employers could see $400 to $1,300 per year in savings per member when a participating employee reaches the weight loss goals through our program.
More than 1,000 members have enrolled in our diabetes initiative, and we've seen fewer inpatient admissions, fewer trips to the emergency room, lower HbA1c levels and improved medication compliance. To help prevent the onset of type 2 diabetes in individuals who are pre-diabetic, we also introduced a preventive benefit with no cost-sharing to cover diabetes prevention programs for members with employer coverage.
But even before diabetes is a threat to a member's health, we work with employers to proactively address overall wellness. Through our partnership with Sharecare, we are offering employers one of the most personalized wellness programs available. Sharecare is a big part of our overall health management strategy called Well360. When employers offer Sharecare, employees have access on their mobile device to personalized information, actionable plans and programs, and multimedia content from leading health experts and organizations to support their health goals, whether that is to quit tobacco, exercise more, lose weight, eat healthier — or to stay healthy.
We take pride in driving better health care through our partnerships with doctors, hospitals and customers. Some industry watchers have even said that the future of health care in our nation will be written by our work in Pennsylvania. While we find that gratifying, our attention is keenly focused on the customer and patient, as we strive to create solutions to getting health care right.