Getting Health Care Right: A Conversation with Cynthia Hundorfean
When somebody asks Allegheny Health Network (AHN) CEO Cynthia Hundorfean why she's so passionate about getting health care right, she often tells a story about her youngest daughter, Jenna Michelle.
By the time Jenna was 18 months old, she was in constant abdominal pain. A few months later, she was diagnosed with Crohn's disease, a chronic inflammation of the digestive tract. It took the doctors a while to figure it out, because most Crohn's patients don't see major symptoms before adolescence.
But her daughter's case was worse than most — in fact, she was one of the youngest Crohn's patients her doctors had ever encountered. For years, physicians tried to manage her condition with anti-inflammatory steroids, which wasn't a long-term solution, and had the side effect of stunting Jenna's growth.
When Jenna turned 10, she was the height and weight of a much younger girl, and it was clear she'd need surgery. Her parents agreed it was time for a corrective operation known as a J-pouch procedure. It's a major, multi-step surgery involving the removal of the colon and a total re-wiring of the digestive tract, and with a patient so young, there's no recovery road map.
Jenna's story has a happy ending. After the surgery, she grew rapidly, and today she is in good health. But those days, nights, weekends — more than eight years in all — spent in and out of the hospital helped make Hundorfean into the health care executive that she is today, one who is concerned not just about clinical outcomes and company finances, but also about the whole patient experience.
"I literally lived in a hospital with her all those years. I saw what went on throughout the day, and throughout the night, and on the weekends. And I saw when caregivers were stretched, and all the stresses that they had," Hundorfean says. "It was very formative, and it's why I'm committed to our network providing the very best in patient experience.
"From a patient's and a family's perspective, I saw all the things that were important. The people who are coming in to clean the rooms, the dietary staff bringing the food, are as important in a lot of ways as the clinicians who are providing the care," she says. "It's the soft touch; it's the people who really surround the patient all day long in their rooms that make a huge difference in these patients' lives."
Allegheny Health Network at the Five-Year Mark
Bill Toland (BT): AHN celebrated its five-year anniversary in April 2018. What accomplishments are you most proud of?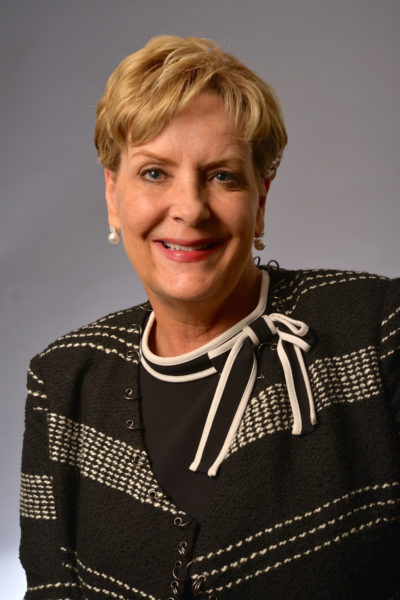 Cynthia Hundorfean (CH): A few things — the financial turnaround of AHN was accomplished with a lot of hard work by a lot of people, who were laser-focused on "getting it right." I'm also very proud of our outstanding leadership team throughout AHN — they have all worked together, and I would like to think we are starting to talk with one voice. One of the things I'm most proud of is putting key physicians and nurses into leadership positions throughout our network so all clinicians have a voice in our major decisions.
BT: What are the most important things still left to do?
CH: We have work to do in making our system financially stable for the long run. There are many challenges from a reimbursement perspective that will continue to impact all health care organizations across the country.
We also have to constantly focus on enhancing our quality of care and patient experience in all of our clinical areas. We have the right people in place to make this happen, but every person throughout our hospital system will need to play a part in this. It's like mowing the grass — our work will never be done in these areas.
One more thing: Our clinicians are passionate about research, and we have some important studies and trials occurring within our system. We need to give them the resources they need to continue to advance their work. In addition, we need to continue to educate future generations of health care professionals and provide support to our 48 graduate medical programs and nursing schools.
BT: Have you ever been part of an organization that has done so much, so fast? AHN has had more than half-a-dozen ground breakings in the last few months — most health networks our size won't have that many in a decade.
CH: No, I haven't. The speed at which we are moving is pretty amazing, and we have great faith in our leaders and all of the employees who are executing on these projects, which are so critical to our patient-centered vision and strategy for long-term success.
BT: Can we jump ahead to 2020? What does AHN look like?
CH: We will be bigger and stronger, and continue to increase our market share in western Pennsylvania. The quality and patient experiences we will provide will be unsurpassed by any other system. And we will continue to invest in our key service lines and push care out into the communities, close to our patients' homes.
BT: What will the health care market look like for people living in western Pennsylvania?
CH: Western Pennsylvania is a highly competitive health care market. I believe that the end of the Consent Decree in June 2019 will provide greater clarity for patients as to which health system best aligns to their needs, preferences and values. And I'm certain that many of them will continue to choose AHN. Our high-quality, innovative and compassionate care will be what truly distinguishes us in the communities we serve.
Building on a Culture of Dedication, Caring and Compassion
BT: You often discuss the importance of culture at AHN. What are some of the positive elements that are permanently embedded into the AHN workplace/research culture?
CH: Even though AHN was created just five years ago, the hospitals that came together to form AHN have a long history of first-class medicine and community service. You can feel it as you walk through the hallways of our hospitals. Many of our staff members have been here through the best times and the worst times, which shows a level of dedication, caring and compassion that is undeniable.
BT: What about our culture has changed the most over the last few years?
CH: A feeling of hope and optimism. The financial turnaround has given all of our employees a reason to celebrate, knowing that our future is more secure, which will allow us to continue to do great things for our patients.
I also think that involving the physicians and nurses in the decisions we make has had a great positive influence on everyone. They are playing leading roles in charting our path forward.
BT: When you are recruiting someone to join AHN, what is your pitch? How do you sell them on us?
CH: I don't need to pitch AHN. We are in a position where others from across the country are watching what we are doing with our integrated delivery and financing system (IDFS). They are seeing great momentum, not just from AHN, but from our entire Highmark Health enterprise. Physicians from both inside and outside Pittsburgh have great interest in our physician-led model of care, and they are knocking at our door asking to be a part of it.
Collaborating to Build Better Health Care Systems
BT: Let's talk about our enterprise-wide collaboration model. From the Johns Hopkins Sidney Kimmel Cancer Center, to LECOM and Warren General Hospital, to Highmark Health and Penn State, to the joint venture with Emerus to build neighborhood hospitals, why is collaboration the way forward?
CH: These kinds of partnerships are going to be key for our organization going forward. You can't do it all yourself — Highmark Health has been brilliant at strategically picking the partners that will move our organization forward, creating partnerships that help all parties. From an AHN perspective, we will learn how we can be even better from these organizations, and how we can provide better care for our patients.
To use one example, our affiliation with Johns Hopkins Sidney Kimmel Cancer Center has given us access to many new cancer research trials, and they have access to our trials. Our patients also can get second opinions from the great physicians at Johns Hopkins. It's all about putting patients at the center of everything we do — if it's good for our patients, it's good for us.
BT: Every health care organization wants to transform health care. What sets AHN and Highmark Health apart from other organizations trying to do this?
CH: We have the ideal set-up to do it best. We're a clinician-led IDFS that is actually doing what others want to do — finding creative ways to reduce the cost of health care, improving how our patients and members access our services, and providing the highest quality of care. On the AHN side, we are also shifting to a clinician-led "institute" model of care, which organizes care around the disease and the specialty, not around the hospital. It's a geographically agnostic model that puts the patient at the epicenter of our planning, and is focused on dispensing care in a way that best serves all of our patients, and all of the communities within our service footprint.
For those reasons and many more, we are an organization that others are paying attention to across the country.
BT: We talk a lot about affordability. What does value mean to you and to our patients?
CH: It means providing the highest quality of care to our patients that is affordable and accessible. That's why we are striving to reduce the waste in the cost of care for our patients, and it's why we are so focused on providing new and innovative ways for our patients to access our services. For example, we will increasingly offer care in the comfort of our patients' homes through web-based appointments, and our Healthcare@Home program. That's better for the patient, and it saves the system money, too.
BT: A few months ago, a local publication asked you whether you were concerned about Amazon announcing plans to get into the health care industry. You said that you were excited about the news, and that "Maybe they come up with something that we can learn from and utilize here….We are constantly trying to figure out new ways to do things." I think that speaks to your leadership style — about a willingness to embrace change and transformation. Is that openness hardwired, or do you have to learn it?
CH: That was always part of my DNA. As I was growing in my career, we were constantly encouraged to reach out, not only to the health care industry, but other industries too, to see what they were doing that was unique and different that could be applied to health care. We were all encouraged to take one innovation trip a year, and come back and share what we learned with other leaders. We actually adopted a lot of the things that we learned, and made new contacts outside of the health care industry that were very valuable.
BT: Does that risk-taking gene become more dominant as you move along in your career?
CH: I don't think I'd call it risk-taking — I always want to know what we're getting into, and I've always been pretty thoughtful about implementing new things. One, because it's hard to do, and two, it's hard to get everybody on board with that new idea. So if you're going to do something like that, you really have to socialize it very, very deeply among the clinical staff. By the time you're done socializing, reviewing and testing, a lot of the risk has been mitigated, and all of the clinicians are ready to go.
BT: Have you ever worked on the clinical side?
CH: At a very early age, I started working in a physician's office that was in a dialysis center within a hospital. And in doing that, I realized that I really wanted to be in health care. So I ended up being a dialysis technician for about a year, doing dialysis treatments. That wasn't the right position for me, though. I became too attached to the patients because they came in several times each week for their treatments.
I thought that health care administration might be the right path for me, so I started taking on supervisory, then management, then leadership positions throughout the system. My main goal was to work side by side with the physicians to allow them to provide the best care possible for our patients. I had the privilege of leading several different clinical areas during my career, which gave me a lot of experience in understanding the needs of our clinicians.
BT: What was your biggest lesson learned from your daughter's prolonged illness?
CH: That no matter who you are — a health care professional, a patient, a family member — you have to pay attention to the details, and you have to speak up when you think something could be done better. I think it's hard for people to speak up — but they need to, and they should. It's the only way we can always provide the very best care for our patients.