Getting Health Care Right: A Conversation with Dr. Allan Klapper
Like many people at Allegheny Health Network (AHN), Allan Klapper, MD, wears multiple hats — including two very big hats as chair of the AHN Women and Children Institute, and president of AHN Wexford Hospital. Yet he also continues to put in time seeing obstetrics and gynecology patients and performing surgeries.
"It's hard to give that up," he explains. "Taking care of patients is why I wanted to do this. Plus, there's no better way to see what's working and what's not working than being in the operating room, and practicing in the hospital environment. You get a much better feel for how things are working, the patient experience, the staff satisfaction, and staff needs."
Opening the Alexis Joy D'Achille Center
Bill Toland (BT): The Alexis Joy D'Achille Center for Perinatal Mental Health has officially opened — why is this such a game-changer?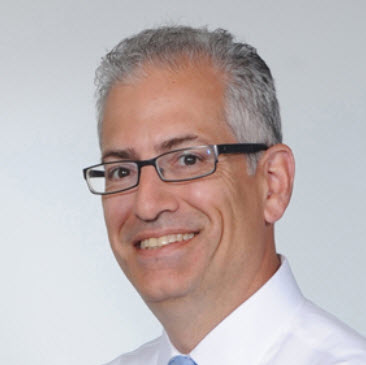 Dr. Allan Klapper (AK): One aspect of our mission in women's health has been to make sure that we identify and provide health care resources to some of the most at-risk populations. And one area that historically has been lacking — both in terms of access, and the identification of those who might need that access — are patients with mood disorder during pregnancy, or patients who suffer from mood disorder immediately after pregnancy. Up to 15 percent of the birthing population may have some degree of mood disorder. Many of those patients will need to see a professional for significant care, either during the pregnancy or soon thereafter. A small percentage of patients may have postpartum psychosis and will need to be admitted.
One of the challenges that we face in this country is that we don't have enough therapists for our patients. Typically it takes six to eight weeks for a patient who might have some psychiatric issues to get in and access the care they need — which is too long.
In the case of Steven D'Achille's wife, a couple of weeks after delivering, she suffered from postpartum depression. They were told it would take eight weeks to see a therapist, so they went to different facilities outside of AHN, went to ERs, and she was put on medication. Her situation got worse, and she ended up committing suicide.
From her initial depression diagnosis to her death was a period of just three or four weeks. And they told her it was going to take eight weeks to get into see somebody. That was too long.
BT: So how do we fix that?
AK: When Steven came to Highmark and AHN a few years ago, we knew we had a problem. We needed a better way to screen and identify patients, and to provide them with the best care possible, and do it in a way that doesn't disrupt the family. We went all over the country, looking for best practices nationally and internationally, asking other experts, "How do you tackle this problem?" It's something that both institutes — the Behavioral Health Institute and the Women and Children Institute — have been developing for the last few years.
So what do we do to prevent what happened to Alexis from happening to other patients? The first leg of our new process involves better screening and better identification. We are the only health system nationally implementing two screening tools in our practices, at multiple points during and after the pregnancy.
Once we identify the patients, the next concern was: Do we have the capacity? How do we get these patients in sooner? We didn't have that capacity, so we recruited a team that includes social workers, psychiatrists and nurse navigators. Now we are able to get patients in here within a couple of days. As soon as a patient screens positive, the obstetrician will reach out to the Alexis Joy Center and its navigators. They will determine whether a patient needs to be seen that day, or whether it can wait a couple of days.
BT: Besides eliminating wait times, how else is this center different?
AK: The third component of the program is that we don't separate mom from baby. As moms are trying to bond with their babies after the delivery, the last thing they want is to be separated from their baby. So keeping mom and baby together was a critical component of our model.
The Alexis Joy Center offers multiple treatment options tailored to the need of the patient, including intensive outpatient therapy or partial hospitalization. Dr. Sarah Homitsky, who leads the program, will run group therapy classes for several hours, several days a week, keeping mom and baby together. It improves bonding, reduces ER admissions, reduces the risk of suicide, reduces cost, and it improves the outcome for moms and families.
Another component of treatment that we will offer in this center is the partial-hospitalization program. Patients who would normally get admitted to a hospital, those who have more severe depression — the majority of those patients can be seen for all-day group therapy or individual therapy in this center. But with partial hospitalization, they don't have to be admitted into a hospital or separated from their baby. They can go home and come back the next day.
BT: The Alexis Joy Center seems like it dovetails with our Perinatal Hope program.
AK: Right. Perinatal Hope is a medical home model for women with substance-abuse-related illnesses. It helps moms who have substance abuse during pregnancy get the services and the care they need, close to home, so that babies don't suffer with neonatal abstinence syndrome after delivery. We have five sites throughout the community where we send our clinicians, social workers, and obstetricians who are trained in substance abuse disorders. We can also connect them with the Alexis Joy Center if need be, because many of these mothers may also suffer from mood disorders.
Expanding Services for Women and Children
BT: Western Pennsylvania has lost a number of obstetrical units over the last 30 years. It seems like AHN is taking the exact opposite approach, even though these units aren't necessarily big revenue generators in slow-growth areas like this one.
AK: Care in the community has really been a big focus since 2013, when AHN was formed. The goal was to focus on access, and to ensure that the quality and caliber is the same that you would get at West Penn or other major OB centers. A prime example is Jefferson, where we not only built the first new labor and delivery unit in the state of Pennsylvania in over 30 years, but we added a full service women's department, with all the subspecialties — gynecologic oncology, high risk pregnancy services, urogynecology, midwife services, and so on.
In mid-December, we reached 1,000 babies for the year at Jefferson. We are a year ahead of schedule in hitting that benchmark.
And it's a great example of putting comprehensive first class care in the community. Many of those patients were traveling great distances just to get into the city for basic and sub-specialty services. So we put our women's caregivers down in the Mon Valley, Rostraver, Jefferson and other locations throughout the market, to help those moms. Since opening the L&D unit at Jefferson, we've seen example after example where a mom came into our triage unit, and we had to do an emergency C-section, because the baby was in distress. If that mom had had to travel another 30 or 40 minutes into the city, it could have been a disaster, with a very different outcome.
Jefferson also has the highest patient satisfaction scores of our four units. We're hoping to replicate that success and experience when we open the new L&D unit at the Wexford Hospital.
BT: What are the Institute's priorities in 2019 and 2020?
AK: The biggest priority is going to be expanding our pediatric footprint. That's going to involve pediatric generalists, partnerships to try to grow our pediatric subspecialty services, it's going to involve providing basic pediatric services in the hospitals, such as Wexford and Jefferson.
The goal for pediatrics will be the same goal we had for women — pushing care out into the community. At Wexford, for example, we'll have an ED with an observation unit for pediatrics. So those patients who have fractures, who have asthma attacks, they can come into the ER at Wexford.
Obviously, Children's is better suited for the most severe conditions. But run-of-the-mill pediatric care can and should be done in the community.
We are also building a stronger alliance with Johns Hopkins in women's health. We can provide 99 percent of the services that women need, from general services to subspecialties. But there's a small fragment, maybe one patient a month, who we have to send out, where we encounter a mom whose baby has a significant surgical need that is best addressed in pregnancy instead of afterwards. And Hopkins leads nationally in intrauterine fetal surgery and intrauterine fetal therapy.
Better Health by Design
BT: When it comes to AHN Wexford, how involved are you in the design and construction?
AK: I go to every single construction meeting. For me, it's important to understand how the hospital is being built. That's a unique opportunity that most hospital presidents and CEOs do not get to experience.
BT: Are there any bells and whistles that you wanted that you couldn't get?
AK: There's never enough money to do everything you want. That's frustrating. But it's also a good exercise for everyone designing the hospital, because it's important to be cost-conscious, and to be responsible financial stewards for our patients, for Highmark members, and for the entire region. There isn't an unlimited pot of money for health care spending in this country.
BT: What role do our clinicians play in this design and testing process?
AK: That's the process we're engaging in right now. We're going to our subject-matter experts — the nurses, physicians and advanced practice providers — and saying, OK, when you want to build a cath lab, what's the ideal way you would want it to work and want it built?
And then we challenge them again and say, OK, why should it be that way? Is there a better way? Is that the right staff ratio? Should you have that equipment? How could we do it more efficiently? What's the best experience for our patients? What's the best practice?
As physicians, we're trained medically, but we're not really trained on, say, the cost of equipment. So it's a good exercise, for us to know the cost and value of things as we go about building this hospital, and to keep it in mind when it comes to our decisions.
After we design the spaces with the clinicians on paper, we involve them in validating the spaces, ensuring we have the correct design, equipment, staffing and IT solutions. Part of that process involved testing the spaces in our distribution center, where we built cardboard mock-ups and ran the spaces through clinical simulation. In addition, the clinicians have been involved in an extensive process of building our operational workflows for the clinical and non-clinical spaces and components of the hospital operations — creating our policies and procedures, improving the culture and retail experience for our patients, and implementing best practices.
BT: What is human-centered design (HCD) and how does it come into play as we build Wexford?
AK: Human-centered design means looking at how we design our facilities and care for our patients from the human or patient perspective. If you were to use one word to substitute for human-centered design, it would be "empathy." We are looking at the best way to navigate to and around the campus, improving the registration process, guest experiences, wait times, work stations, room experiences, etc. We're asking our subject-matter experts and our clinical teams to focus on empathy and designing facilities and operations from the patient and guest perspective as we build the hospital. And we're looking at existing facilities — at the Wexford Health + Wellness Pavilion, for instance — to make sure we achieve the same goals and offer the same experiences that we are planning for the Wexford Hospital.
BT: So what elements are the HCD teams looking at?
AK: As providers, we need to think about how you would want to be treated when you walk into a hospital, what kind of experience you would want to have when you get your bloodwork done, when you're getting an x-ray, when you're going through surgery. We are trying to evaluate design and workflow from the patient perspective and the family perspective — and then looking at it again from the caregiver perspective.
BT: Tell me more about the drills you're doing with the cardboard boxes.
AK: After we worked with the subject matter experts and the architects to design spaces on paper, we went through a process with the clinicians to test those spaces in cardboard mock-ups, in a warehouse. The mock-up was built to the exact size of the clinical spaces in the new hospital — the OR, the ER, registration, L&D, postpartum and the ICU. Then we put our clinicians in the environment, along with equipment planners, IT, administration and the human-centered design team to validate the space and the architecture. Does it provide the best clinical care to our patients? Does it provide the optimal work flow and efficiency? Does it provide the best experience for patients and families?
Most hospital construction usually stops there, but we took it one step further. We had the clinicians and the STAR Center test the clinical spaces by running simulations of clinical scenarios in each of the spaces, to make sure that the spaces functioned as safely and effectively as possible while reducing redundancy and waste and improving the patient experience. As some examples, we brought the mannequins over and did a simulation of a delivery, and we did a simulation of a C-section, taking them from the cardboard delivery room and wheeling them down the hall to the cardboard OR. We did a simulated code in the cardboard ICU.
This allowed us to test the space before we built it and started to work in it. Why is the outlet over there? Why is the call bell over there? I can't see the clock. I can't see the monitors as well as I'd like. We came up with about 220 different changes to the design, some of which were critical changes that would have had a significant impact on work flow, safety, efficiency and patient experience.
Building the Future of Health Care
BT: Finish this sentence: If I hadn't ended up in medicine, I would have been…
AK: I thought for a brief period of time about architecture.
BT: And look at you now, building a hospital.
AK: I know. I was always interested in architecture as a kid. But I was always very interested in math and sciences too. I had an older brother — we were very close and he was interested in being a doctor. He is a cardiologist now. Once I found out more about what medicine is like, through him, I became more and more interested.
BT: Any books you'd recommend to colleagues?
AK: Atul Gawande's "Being Mortal." It's about palliative care, and hospice care. The book discusses thinking about end-of-life care differently. We need to think about what our patients and families really want. I don't think we always serve our patients very well when it comes to end-of-life care, partly because we as physicians haven't thought about it for ourselves.
In medicine, we cover all of the other bases very well. What is your ideal pregnancy? How would I want to be treated if I broke an arm or leg? But who wants to think about how you want to die?
In other countries, because of different cultures and the socialization of medicine, they come at it very differently. Society, patients and family have come to accept end of life very differently, while our expectation is that we want everything done possible.