Motivational Interviewing: The Right Questions Help Drive Behavior Change
By: Don Bertschman
Posted: June 24, 2018
Share This
From health decisions to job performance, evidence shows that external rewards and punishments alone won't drive us to achieve our full potential. We must also tap intrinsic motivation — the values we have and things we do regardless of outside pressure or influence.
Helping patients get in touch with, and act on, their intrinsic motivation is central to Highmark Health's Enhanced Community Care Management (ECCM) initiative. Specially trained ECCM nurses are embedded in doctors' offices to work directly with patients who have especially challenging, complex health issues. Underlying their work is a collaborative, patient-centered mindset that's less about telling you what you should do and more about understanding what matters to you and then supporting you in setting and achieving goals. Results have been promising, including 10-15 percent lower total medical costs and 30 percent lower inpatient admissions for Highmark health plan members in the program.
Mark Valenti, manager of training, education & workflow integration, led the creation of ECCM and also provides communication-related seminars and training throughout Highmark Health.
"I have a strong drive toward mastery, and toward purpose," he says in discussing his own intrinsic motivation. "For me, it's always been about activating other people to be the best that they can be."
His first work experience combining communication, health and behavior change came with the Alcoholism and Family Interaction Initiative at the Western Psychiatric Institute and Clinic in 1994. He went on to positions involving autism research, treatment of bipolar depression, being an office director or manager with family medicine and internal medicine practices, grant program work with the Jewish Healthcare Foundation and Pittsburgh Regional Health Initiative, and coaching parole officers on guiding behavior change in people under their supervision.
With Highmark Health since 2015, Valenti recently appeared on Mark Graban's LeanBlog podcast to discuss Motivational Interviewing, one technique he teaches to ECCM nurses. Take a listen, and enjoy additional insights from his conversation with senior PR analyst Nikki Buccina and me.
Joining Highmark Health and the Birth of ECCM
Don Bertschman (DB): There's a strong sense of purpose through all your work in different environments. What made Highmark Health an attractive choice relative to that purpose?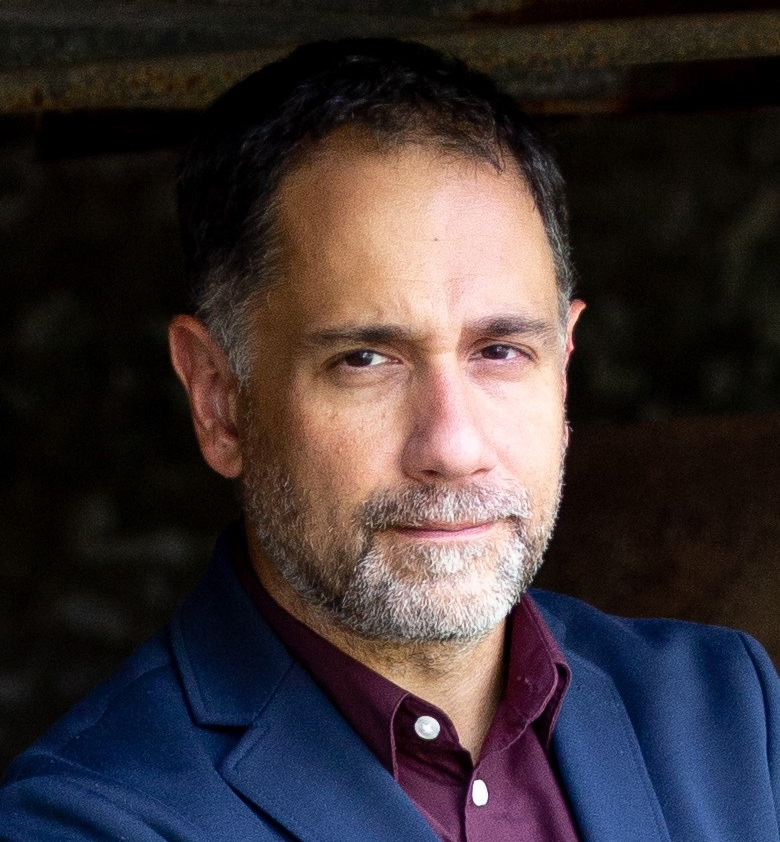 Mark Valenti (MV): What makes me happy here, and makes me feel activated, is the mission. I know that sounds like a publicity comment, but in some organizations I had to sell the ideas of community health, and patient-centered care, and the behavior change work I do. Here, people had already bought in to the fundamentals. When I look at what we're doing in our communities, it's easy to feel that this organization believes in the values I do.
Many leaders underestimate what it takes to train someone. My department, with Jo Clark as VP of Value-Based Care, and Tony Farah as Chief Medical and Clinical Transformation Officer, tells me to not only do the trainings but also get out in the field with the nurses, because there's a recognition that training and development are the key. I've never worked in an organization that embraced learning and development so much. There's a fear in most places that training takes people away from their core work. But training really has to be viewed as part of the core work they do. I'm lucky to have leadership that sees that and acts on it.
DB: There's much to talk about with ECCM, and we will do more articles in the future to dig into the details. For now, can you give us a basic overview?
MV: As background, by 2020, as many as 81 million Americans will be dealing with multiple chronic health conditions. This isn't just diabetes and breathing disorders and congestive heart failure, it's often things like anxiety and depression. The overlapping conditions are often exacerbated by choices like smoking or unhealthy eating, or environmental factors like lacking access to transportation. Sometimes these people are referred to as "complex care patients" — there are complex challenges, and also much higher costs, when it comes to managing their health.
Traditionally, the U.S. health care system isn't great at helping these people. There tends to be a check-the-box mentality. Give the patient the after-visit summary — check. Provide instructions for medications — check. These are important protocols, but no one necessarily asks what the patient thinks about their treatment, what they're doing day to day, what's causing them to smoke or struggle with their diet, what their fears and values are, what they want for themselves. As a result, people feel disengaged from the health care system, they don't go to their doctors or they're afraid to tell a doctor about alcohol use or other issues, and many chronic conditions that could be addressed effectively early just keep getting worse.
With ECCM, we proactively reach out to the top 5 percent of the most complex cases. We have specially trained nurses embedded in primary care offices who talk to the patients we've identified, take the time to get to know them, and work on health goals tied to the patient's intrinsic motivations. We have so many patients say, "no one ever asked me before about what I want to do about my health." Because we do ask, we're seeing better results.
Nikki Buccina (NB): You were tasked with starting ECCM — could you talk more about the initial motivating factors for the organization and how the idea evolved?
MV: I joined Highmark Health as part of the Strategy and Transformation team. Complex care is one of several initiatives that are part of the organization's long-term strategy. At the time, we were looking at about 2,300 Highmark-insured patients who had total costs of about $25 million, so the challenge was, how can we better help those patients and control costs? Dr. Sam Reynolds, then the chief quality officer at Allegheny Health Network (AHN), proposed creating a pilot program internally. He knew my experience, because I had worked with him on a project called the COMPASS Initiative, which had some overlaps with what we do now.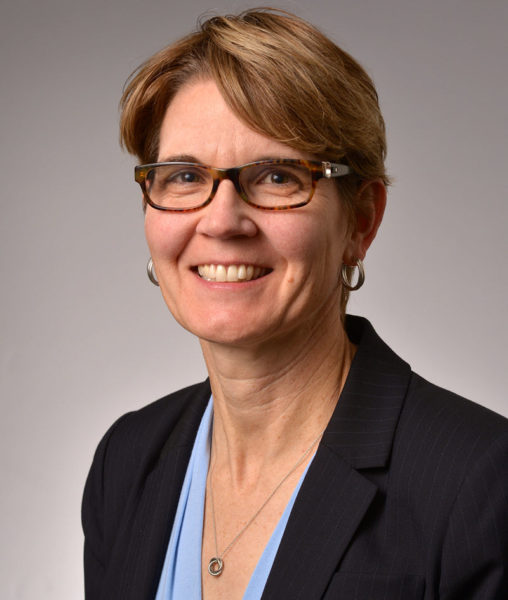 ECCM started officially in September 2016, and until June of 2017 it was part of AHN. Our initial success with seven nurses led to moving the program under Highmark Health and getting Jo Clark and others involved. She has been fully behind it and we've continued expanding — at last count we had 30 nurses touching over 1,800 active patients at more than 70 sites.
Part of what makes us unique is that we incorporate motivational interviewing to understand and pull on a person's intrinsic motivation — and that's not just how we treat patients, it's how we interact with other health care professionals.
Motivational Interviewing
DB: Tell us more about motivational interviewing, and why that's so central to ECCM's work.
MV: Motivational interviewing goes back to the 1980s with Bill Miller, a psychologist, in the area of helping people with alcoholism and unhealthy substance use. At the time, someone suffering from alcoholism often got labeled as "in denial" and not wanting to change. Miller's focus was on listening to understand each person's fears and values — because they weren't just a label. He developed an approach based on the idea that before we start trying to "fix" somebody, we should find out who they are as a person.
With ECCM, we not only have classroom trainings on motivational interviewing and activating the patient, I also spend time in the field with nurses. And I use the same approach — it's not "you did this wrong, do this differently," it's asking the nurse to tell me about the patient, understanding the nurse's goals and what the patient wants, and then looking at how to get to that point. Our nurses report very high job satisfaction. And research shows that patients that are activated and believe they are part of their care have better outcomes — from following through on preventive measures and proper use of medications all the way up to reducing hospital readmissions.
DB: Could you give an example of how that plays out in an interaction?
MV: We had a patient, older, struggling with unhealthy substance use over many years, which caused some health conditions and he wound up in the hospital. When the doctor talked to our ECCM nurse, he labeled the person a "user" who didn't want to change. The nurse reported that the patient told her he really wanted to make changes, which the doctor sort of dismissed as just something a "user" says. But we work from the belief that people do want to change.
I sat in on one of the nurse's calls with this patient. Often, I don't talk during these interactions, but I might type out a suggestion and show it to the nurse. I suggested she ask this patient simply, "What do you want for yourself?" That got him talking about how he wanted to change and also talk with younger people about the dangers of unhealthy substance use. So I suggested that the nurse ask, "What would you tell them?" And he started talking about that. He also became very emotional and told the nurse that she was a godsend because he could tell that she believed in what she did and that she actually cared about him.
Ok, that's the engagement part of motivational interviewing, which is extremely important, but it's only the first step. What makes this more than just great patient focus is that it's directed toward changing behavior. So after the patient talked about what he would tell other people, the next part of the strategy was to ask how that related to him and what he could do for himself. Our approach is about focusing the conversation and activating the patient — what are your goals, what do you want to do for yourself, and then how we can support you with those goals?
NB: Do you feel like when you or the nurses talk with people, they've been craving someone to ask these questions, or is it more often that someone hasn't thought about the change they need to make?
MV: Great question. Behavior change occurs when two components are present. A person must find a change important — and be confident that they can do it. What I have found over many years is that 99 percent of people have thought about and placed importance on a change; it's confidence that's the issue. Our health care system gets so focused on telling a patient they need to lose weight, for instance — they're trying to sell the patient on something they already believe, and not listening to learn what would best help the patient act on and achieve their goal.
The Distracted Driver Parable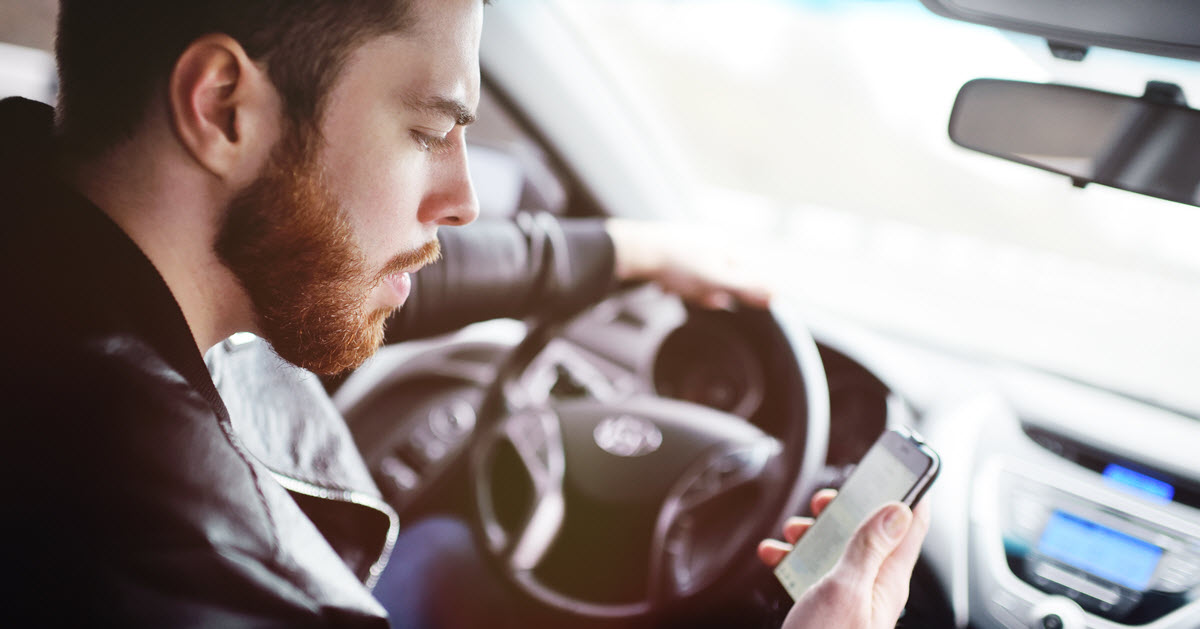 MV: Here's an example I use to illustrate that shift in how we listen. This is about paying attention to my verbalizing and hearing that I want to make changes.
So, I pull out my phone and say, "I know that texting and driving can be dangerous, but I only look down for a few seconds if I'm on the road." What might you say to that?
DB: It only takes a few seconds to cause an accident, Mark.
MV: That's why I always stay five seconds behind the car in front of me if I need to check my phone.
DB: Well, it's not just timing, there are also motor skills that present a danger.
MV: I'm careful. I have 155,000 miles on my car, and I haven't been in an accident yet.
DB: But that doesn't mean — I think I'm using the wrong approach here.
MV: Right! In motivational interviewing we talk about "change talk" and "sustain talk." The idea is to listen, and ask questions, that help someone verbalize their reasons to change. In our interaction it became all about "sustain talk." I leave feeling justified since I defended myself by verbalizing reasons I can sustain my behavior. I don't feel engaged, because you were just correcting me and telling me what to do, so I may not come back for more conversation. Meanwhile, from your perspective, you're thinking, "well, I gave him the information, he just doesn't want to change."
Now — the question is, did I say anything indicating that I had interest in changing?
DB: The first thing you said was, "I know that texting and driving can be dangerous, but…." I seized on what came after the "but" instead of the "I know" part.
MV: That's what most people do. "I know that texting and driving can be dangerous" is change talk — which can be verbalizing a negative in the status quo of my behavior, and/or verbalizing a positive to making a change. The goal of motivational interviewing is to have me talk more about my change.
Maybe you respond with a reflective statement like, "So, you see the danger in texting while driving." That might encourage me to say, "Yeah, you see these stories in the news all the time." Now I'm verbalizing why the behavior should change instead of defending myself against you and coming up with reasons not to change. My behavior may not change immediately, but I've planted the seeds in my own mind, and I also feel heard.
This parallels what we see in medical encounters. Most providers focus on my deficits and what I'm not doing as a patient, as opposed to my strengths and the ways I'm already thinking about change. So, someone is overweight and a doctor warns them that puts them at risk of type 2 diabetes. The patient says, "I should drop a few pounds, but I'm young and diabetes effects old people." The typical response is what we call a righting reflex — to correct the patient by saying diabetes can effect any age. Now the patient probably gets defensive, and we lose a chance to focus on "I should drop a few pounds."
More Resources
DB: I see many copies of Daniel Pink's book, Drive, here at Highmark Health. For someone interested in motivational interviewing, is that a good starting point? What other resources do you recommend?
MV: Drive is a good starting point because it focuses on the components of someone who is intrinsically driven. It'd be great to combine that with Motivational Interviewing: Helping People Change, 3rd edition, which talks in detail about the skills and strategies. It is clinically based, but the concepts are pretty accessible. Be sure you get the 3rd edition, which has some important updates, like replacing the word "resistance" with two separate challenges — sustain talk and discord in a relationship — that need to be addressed differently.
There are many books we embrace within ECCM. Two others I'll mention are Emotional Intelligence 2.0 and The Speed of Trust, which breaks down trust into four quadrants. Traditionally, we think of trust revolving around integrity. This model says in addition to integrity and intent, trust depends on competencies. We may believe someone has good intentions and they're a great person, but we don't trust their competency in terms of capabilities or ability to follow through and get results.
Highmark Health employees can also sign up to attend our monthly "Teaser in Twenty" webinars, which provide a quick 20-minute taste of the thinking on a range of behavioral change topics.
Lean philosophy also influences our mindset, how we look at data, and the algorithms we've developed. What I like about Lean and continuous quality improvement (CQI) is that it's very much about what frontline staff can use. Our ECCM philosophy is "every day closer to better" — everything we do is to get us one step closer to better. Everything that goes wrong is an opportunity to learn and understand something and make an improvement.