Redefining the Care Experience for Heart Failure Patients
Visiting a Pittsburgh-area grocery store? There's a chance you might overhear cardiologist Dr. George Sokos and dietitian Nonnie Toth, both of Allegheny Health Network (AHN), touting the health benefits of oatmeal and fresh fruits to their patients.
Not many health care providers will step outside their offices to push grocery carts alongside their patients and comb store shelves to teach them about reading food labels and making heart-friendly food choices. But that is just one of the unique ways that Dr. Sokos, Toth and the entire AHN advanced heart failure clinical team are redefining the patient care experience.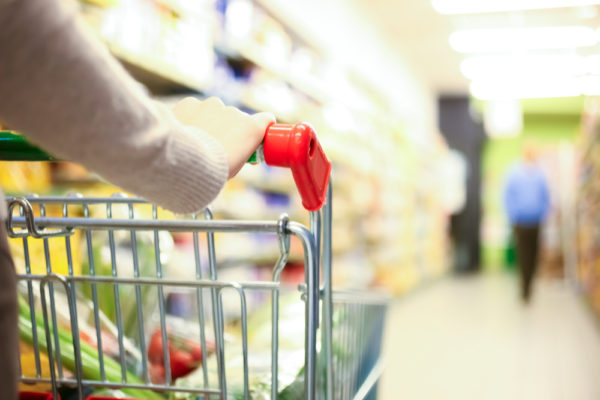 The AHN team's approach to treating heart-failure patients is turning traditional care models upside-down.
"A lot of what we're doing to make the patient experience better just makes sense," says Dr. Sokos, one of eight physicians on AHN's advanced heart failure care team. "It takes some extra effort, but it's making care better. So why not do it?"
From partnering with Carnegie Mellon University in Pittsburgh to develop an iPad app on heart health, to managing clinical trials that are offering earlier warnings when a patient's heart condition worsens (see sidebar), AHN's heart failure specialists are approaching care in new ways that are improving results for patients and promising to extend lives.
But, at its core, AHN's approach is all about teamwork and communication.
Lack of Coordination = Fragmented Care
Traditionally, a heart-failure patient's experience with the health care system might go something like this: Beth Jones, 54, visits Dr. Glenn Baker, her primary care physician (PCP), to discuss her recent blood work. The lab work shows that her kidneys and liver may be working too hard, which could be caused by heart failure.
Concerned, Dr. Baker refers Jones to see a cardiologist, Dr. James Hamilton — who runs some tests, including an echocardiography (also known as an "echo") test. Dr. Hamilton then sends Jones to see a nutritionist for help with her diet and to visit a pharmacist to learn about a new heart medication he has prescribed for her. Jones, who is also diabetic, has to book those appointments herself, and the nutritionist and pharmacist don't have openings for three weeks. Plus, their offices are on opposite sides of town — and Jones takes the bus, which further complicates matters.
Discouraged, she feels like a tennis ball being bounced back and forth among health care providers, and, essentially, Jones has to coordinate her own care. "I'll have to take three days off work just to make all of these appointments," she thinks. "And are all of these people even talking to each other? Are they really working together for me?"
"That's not how we want to be managing care for our patients," says Dr. Raymond L. Benza, the program director of AHN's Advanced Heart Failure Clinic. "When care is delivered that way, important details can fall through the cracks and get overlooked. And when it comes to heart health, we can't afford to miss anything."
Team Approach = Smarter Care
At AHN, Jones's care experience would unfold more like this: After discussing her blood work with her PCP, she is referred to AHN's Advanced Heart Failure Clinic.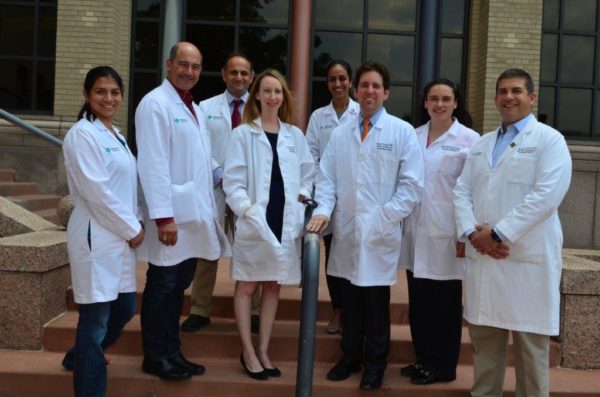 Before Jones even arrives at AHN for her first appointment with Dr. Sokos or one of the clinic's other doctors, a heart failure nurse coordinator is assigned to her. "As a patient, this nurse is your nurse for the entire course of your care," says Dr. Sokos, who oversees the Advanced Heart Failure and Cardiac Transplant Fellowship Program at Allegheny General Hospital in Pittsburgh. "You'll constantly be communicating with that dedicated nurse about everything, and he or she is the one you'll call with any questions. Our nurses get to know their patients well and become really invested in their care."
At her first visit, Jones spends 30 minutes talking with her nurse, who details what's about to happen: First, Jones will go down the hall to see a dietitian who will explain what foods are good and bad for her heart. The dietitian will provide specific daily meal plans — focusing on reducing salt and fat intake — along with handy food booklets that Jones can keep in her purse and consult while grocery shopping or eating at a restaurant.
"Our dietitians will call patients at home to check on them and support them with meal planning," Dr. Sokos says.
Next, Jones will go across the hall to see the physician, who will examine her and will order tests, including an echocardiography test. If the doctor prescribes a heart medication, Jones will meet immediately with a pharmacist to learn how and when to take the new medicine — along with being cautioned about potential side effects.
Before Jones leaves the office, she'll meet again with her assigned nurse to wrap up and talk about next steps: The doctor wants Jones to see an endocrinologist to keep her diabetes in check, and he'd like her to start a cardiac rehabilitation program. The nurse asks Jones what dates work best for her and then picks up the telephone and schedules the appointments — and the echo test — for her on the spot.
"Patients can cover more ground in one visit with us than they would with multiple visits over many weeks with care providers who aren't all under the same roof," Dr. Sokos says. "Effective disease management for a chronic, lifelong condition such as heart failure needs a coordinated, team-based approach."
For heart transplant patients, and for patients who need mechanical circulatory support, the team also brings in the surgeon, a social worker and even an insurance specialist to work with the patient's insurance company. "It just makes sense to bring everyone to the table who has a hand in each patient's care," Dr. Sokos says.
Communication Is Key to Better Results
When heart failure patients are admitted to the hospital, their assigned nurses will communicate regularly with them and even schedule home care services and follow-up appointments to occur once patients are discharged. "We want to see our patients within three days of discharge and monthly thereafter," Dr. Sokos says. "So our nurses will call our patients at home to make sure they keep their upcoming appointments. It's all about engaging the patient and making sure nothing is overlooked."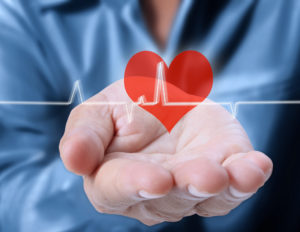 A significant focus for Dr. Sokos and his colleagues is to improve results — also known as "outcomes" among health care experts — so patients don't end up right back in the hospital. AHN's care team concept is helping to reduce readmissions: Nationally, the average rate of heart failure patients who are discharged from the hospital but are readmitted within 30 days due to complications is 22 percent, according to Dr. Sokos.
"Our readmission rate was in the low 20s several months ago, but now we're in the neighborhood of 10 to 13 percent," he says. "We've seen a vast improvement from providing better, smarter care for our patients."
In part, keeping patients from returning to the hospital hinges on smooth care transitions — from hospital to home, or from hospital to nursing home. For example, through the new Heart Care at Home project, Dr. Sokos and his colleagues are working more closely than ever with home care agencies. During home visits, agency nurses now report back to the AHN team more frequently about their patients' progress. And the home care nurses continuously remind patients to keep their follow-up appointments with Dr. Sokos and his team.
The team also is collaborating more closely with at least 10 area nursing homes to improve reporting. "Typically, a nursing home physician makes 'rounds' to see each patient about once a week," Dr. Sokos says. "Why would you put such at-risk patients in a situation where they're only being seen by a doctor once a week? That makes absolutely no sense, so we're changing that. We've now mandated that either a doctor or a CRNP (certified registered nurse practitioner) sees our patients daily."
Walking the Extra Mile
In addition to taking patients grocery shopping, AHN's heart failure care team has other unique efforts planned to engage their patients more in their own care.
For example, the team already works with area pastors to reach their church members with heart health education, and those efforts are expected to grow in the future, Dr. Sokos says.
"We have met with local pastors in Pittsburgh's North Side neighborhoods in the past to help us convey the importance of a healthy diet to their parishioners," he says. "We hope to schedule health fairs and expos at various churches in the future."
Also, AHN team members are planning to lace up their athletic shoes and go walking with patients. "We plan to have 'walk with a doc' events on some local walking trails," Dr. Sokos says. "People can walk and ask their health-related questions, and they'd be enjoying a healthy activity as well. It's just one more way we're going beyond what has been routine in health care for too long."