Remarkable Leadership: Meet Dr. Bradley Karlin, Executive Medical Director, Enterprise Behavioral Health
Our vision is a world where everyone embraces health. In our Remarkable Leadership series, we talk with people who are making that vision a reality by leading the work to create a new system of health, empower our customers and communities, and better support every individual's health journey.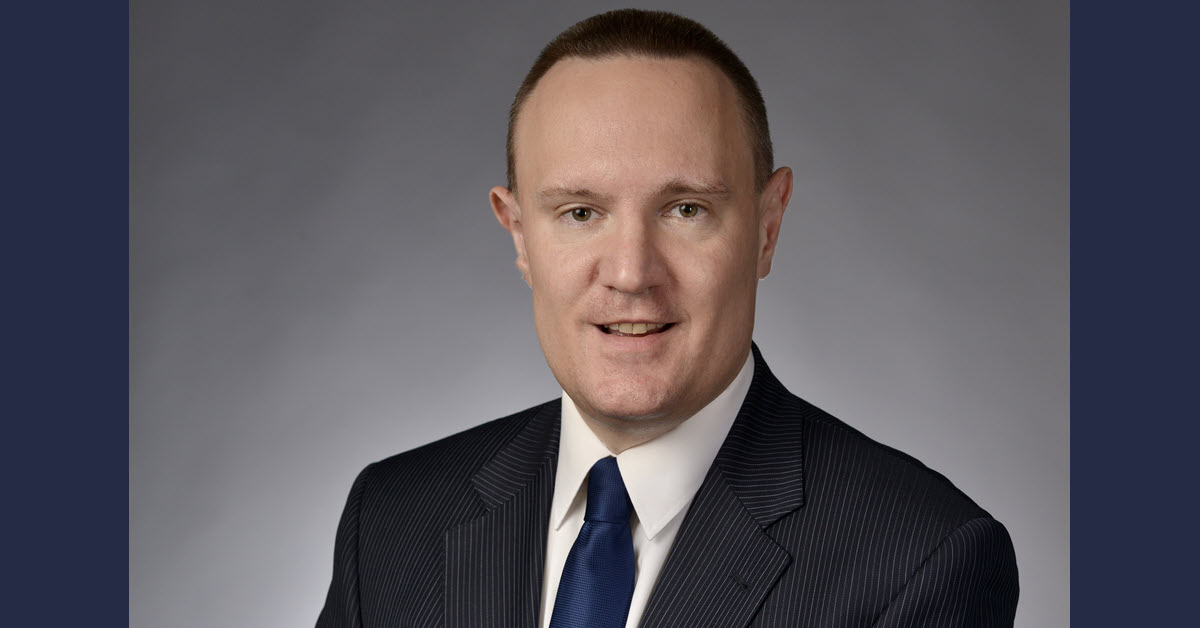 "We are in a time of unprecedented need in behavioral health care, but also a time of unprecedented innovation and opportunity," says Dr. Bradley Karlin, executive medical director, Behavioral Health, at Highmark Health. "Combine technological innovation with clinical and financial transformation, and you begin to create an entirely new paradigm of behavioral health — and overall health."
This assessment takes on greater meaning when you consider Dr. Karlin's background. At the Department of Veteran Affairs, and then with global consulting firm EDC, he has had a leading role in some of the nation's largest systemic transformations to improve the quality of behavioral health care.
Along the way, he served as president of the Society of Clinical Psychology, became one of the first clinical psychologists to be board-certified in geriatric psychology, and remains active in research and academia, including as an adjunct professor at Johns Hopkins Bloomberg School of Public Health.
In our interview, he reflected on both his past work and the exciting behavioral health care transformation he believes Highmark Health can lead through its Living Health strategy.
Leadership journey
Don Bertschman: Can you start by talking a bit about your career prior to joining Highmark Health in 2021?
Dr. Bradley Karlin: As a child, I daydreamed about making the world better for those less fortunate. Perhaps influenced by many episodes of Perry Mason and L.A. Law, I began my professional journey in law and policy, passionate about macro level change. I worked in the health law practice of a large D.C. firm where we represented mental health providers and health care systems on Medicare policy and reimbursement issues. In the course of that work, I became familiar and frustrated with high levels of unmet mental health need, especially among older adults. On a personal level, I long had felt a strong connection and commitment to older adults going back to my very close relationship with my grandfather who greatly impacted my life. In his later years, I helped to manage his care.
Following my early professional and personal life experiences, I decided the best way to improve mental health care would be to become a mental health professional, working directly in the field and bringing my broader interest and perspective in policy and advocacy. That has been a constant — an interest in both macro level change and interpersonal, micro level change. I was fortunate to have experiences where I could leverage this dual interest, particularly in the Veterans Affairs health care system, where I grew up clinically.
In 2005, I joined the Department of Veterans Affairs Central Office as the nation was at the height of war. As the national mental health director for psychotherapy and psychogeriatrics, I helped lead one of the world's largest implementations of evidence-based psychological treatments and geriatric mental health care as part of the transformation of the VA mental health care system to an evidence-based, recovery-oriented system of care. One major challenge in behavioral health care is that treatments shown to be effective are frequently not the treatments delivered on the clinical frontlines. My team worked to bring Grade A recommended treatments for PTSD and other behavioral health conditions to routine clinical settings serving veterans. This involved developing and implementing a national multi-level model for transformation that has since guided other systems. It included, in part, training more than 11,000 mental health providers in one or more of 16 evidence-based psychological treatments. At the same time, I was also working to develop new models of integrated care and clinical interventions to transform care access and quality for older veterans, specifically.
I made the difficult decision to leave VA Central Office after close to eight years, because I was passionate about exporting this transformation work to other systems. Joining the leadership team of EDC, a global health and education consulting firm, allowed me to effect change within multiple systems simultaneously, including Kaiser Permanente.
Don Bertschman: What attracted you to Highmark Health?
Dr. Bradley Karlin: Highmark Health clearly demonstrated a deep interest and commitment to transform behavioral health care as part of its broader Living Health strategy. Both structurally as an integrated delivery and financing system, and organizationally in terms of leadership and culture, I saw Highmark Health as well-positioned to be a leader in innovating the clinical and business model of behavioral health care. The pandemic was opening up unprecedented need and opportunity for behavioral health care, and I was excited to take on a role at this defining time for the field where I could help drive significant change and impact from a clinical and business perspective.
Don Bertschman: Many provider systems have clinician leaders, and some health insurance and health tech companies have clinician-leader roles, but with our blended health approach, it seems like you might be doing all those at once.
Dr. Bradley Karlin: First, I cannot say enough about the importance of clinician leadership. The philosophy spearheaded by Dr. Farah is a key reason I joined the organization.
I believe a complementarity of clinical and business leadership is ideal. My training as a clinical psychologist rooted in evidence-based care provides a valuable perspective in identifying and holistically addressing problems and improving care delivery — seeing through the lens of the provider as well as the patient. At the same time, the importance of the business perspective led me to pursue an executive MBA and other formal business leadership training. So I appreciate Highmark Health's dyad model, which links clinical and operational leaders very purposefully — we're blending clinical acumen and operational execution on a daily basis.
Since joining the organization as executive medical director of Behavioral Health in January of 2021, my operational dyad partner, Jennifer Facteau, and I have developed the first Enterprise Behavioral Health Strategy. The strategy puts forth a bold model and specific actions to transform the behavioral health care paradigm, not just in terms of the clinical model, but also from a business and payment perspective. All of that is within the larger context of our Living Health strategy. We've also built an enterprise-level behavioral health organization to lead execution of the Enterprise Behavioral Health Strategy across provider and payer systems. That organization is supported daily by team members from many parts of the enterprise, including, to name a few, product and digital solutions, data and analytics, case management, network management, and reimbursement, as well as market and segment leaders. Among the most exciting aspects of this work has been seeing behavioral health becoming a cross-cutting thread throughout the organization, just as it should be in health and health care delivery.
The quality challenge in behavioral health care
Don Bertschman: The pandemic has had an enormous impact on behavioral health care, but is it fair to say that many of the systemic challenges were there even before COVID-19?
Dr. Bradley Karlin: Absolutely. The pandemic has only added fuel to an existing fire.
There is considerable promise in behavioral health care — promise that has been minimally realized due to challenges with access and provider shortages, downstream and reactive models of care, fragmentation, lack of personalization, low levels of engagement, and, of course, the quality problem I mentioned. We have treatments proven to work and recommended at the highest level, but they are not the treatments typically available in the trenches. Add outdated financing models for behavioral health care that do not incentivize high quality, let alone early intervention or prevention, and you have a recipe for unrealized promise.
Don Bertschman: What's an example of the quality problem?
Dr. Bradley Karlin: Not all behavioral health treatments are created equal. Often when people think about mental health care, they think of the scenario frequently depicted on television where someone recounts what happened over the past week to a therapist. This type of non-specific counseling or "supportive talk therapy" may have value in some contexts, but it's what we call an inert treatment and it is not evidence-based.
Evidence-based psychological treatments have active ingredients for changing behaviors, cognitions, and/or social skills that get to the root of many mental health problems. For example, individuals who are depressed frequently harbor extreme or rigid thoughts or core beliefs, shaped by earlier life events, about themselves, the world, or the future that influence their emotional, social, and behavioral functioning in specific situations. When you teach people how to take off these "foggy" lenses and change their thoughts and beliefs to be more realistic and balanced, you can significantly improve symptoms and overall well-being.
This is one process at the heart of cognitive behavioral therapy (CBT) — among the most effective and studied approaches over several decades. It was originally developed for depression, and specialized versions have been developed for conditions like anxiety, PTSD, and substance use disorders. Many randomized, controlled trials show that CBT improves functioning and reduces depressive symptoms. The same is true with specialized versions of CBT for other conditions, such as prolonged exposure therapy or cognitive processing therapy, gold standard treatments for PTSD.
Don Bertschman: You said you see Highmark Health positioned to lead innovation in behavioral health care — can you talk about that in the context of the quality challenge?
Dr. Bradley Karlin: We're uniquely suited to change the clinical and business paradigm of behavioral health due to our focus on bringing together and aligning the provider and the payer. So, for example, evidence-based care is a driver of quality — and it's at the root of value-based care. The future of behavioral health care must deliver and incentivize the treatments that have the best outcomes and that promote efficiencies for both the payer and provider, while ensuring an engaging patient experience.
That entails clinical transformation to get the best evidence-based treatments into routine clinical practice, as well as deeply incorporating measurement into care delivery and pivoting when patients are not responding. It also involves moving identification and treatment more upstream and intervening earlier than the typical 8-10 years from the initial onset of symptoms. Through Living Health and our focus on personalized care, we have a unique opportunity to actualize each of these opportunities.
The other side of this coin is business transformation. As a payer, we can create innovative payment models to drive higher quality care and to incentivize upstream clinical and digital interventions.
The innovation landscape and Living Health
Don Bertschman: Technology has a prominent role in transformation efforts at Highmark Health. Before talking about that, I'm curious to hear your thoughts on how the broader digital health solutions market has evolved during the pandemic?
Dr. Bradley Karlin: Mental health care has experienced a renaissance of sorts. By some estimates, in two years of the pandemic, the field innovated the equivalent of 20 to 30 years prior to the pandemic.
I'll separate this into two areas. First, telebehavioral health care — clinical or counseling visits by phone or online instead of in person — had been increasing in some systems prior to the pandemic, but it was still an open question as to how many individuals would feel comfortable using this modality. In the first year of the pandemic, telebehavioral health care soared — within our organization, utilization increased close to 7000% in 2020. Even as pandemic pressures eased, this level of telebehavioral health care persisted in 2021. I think we can say confidently that telebehavioral health has matured beyond its gangly adolescence, and many individuals are receptive to, or outright prefer, these options.
The other area of considerable growth is digital behavioral health solutions — now numbering around 20,000. Interestingly, that has been fueled largely by the venture capital community and other forces outside the behavioral health care community. These solutions offer considerable potential for promoting wellness and behavioral health when designed and used effectively. That latter phrase is key. Data from randomized controlled trials show that digital behavioral solutions that incorporate both evidence-based content and engaging, interactive design can sometimes yield outcomes on par with traditional treatment for those with mild to moderate needs. For those toward the moderate end of the spectrum, pairing a well-designed digital solution with human contact helps maximize outcomes and engagement.
The caveat here is that only a small subset of solutions are designed and used effectively. Some have evidence-based content, but the user experience is suboptimal, so engagement is low. Others are highly engaging, but the content is not evidence-based, so that's not going to move the needle either.
From an implementation perspective, a common mistake that has constrained success is expecting to see high levels of engagement and clinical outcomes by just throwing digital behavioral health applications against the virtual wall. To best realize the opportunities afforded by these solutions, it is imperative to be strategic and intentional in how you deploy and integrate them into the clinical workflow. One example is having providers prescribe digital behavioral health apps or use them as part of service delivery, which has been shown to increase uptake. There is a lot of promise as the solutions continue to mature, and as systems like ours employ implementation science to improve utilization in ways that will maximize clinical outcomes.
Don Bertschman: We'll do a separate article to talk in detail about the enterprise behavioral health strategy, Living Health model, and a digitally enhanced behavioral health program developed with Onduo. But, building on what you just said about the broader industry, what feels promising about Living Health?
Dr. Bradley Karlin: I'll summarize key areas of promise and differentiation at the intersection of the Living Health and Enterprise Behavioral Health strategies and then elaborate a bit:
providing proactive, upstream-focused identification and treatment
delivering personalized, right-sized interventions leveraging data from the Living Health Dynamic Platform once complete
enhancing quality through evidence- and measurement-based care and workforce optimization
integrating care along the individual's health journeys (both physical and mental)
Wrapping around all of that will be innovative payment models to incentivize and sustain implementation and scale.
What is particularly promising about Living Health, and with using technology in behavioral health care generally, is the potential to move care upstream and be more proactive, while also personalizing care. Research shows that earlier interventions in behavioral health are often more successful. Unfortunately, right now, when someone presents for treatment, if they present for treatment, they are usually in the moderate to severe level of need. If we can intervene earlier, there's a real opportunity to leverage what are referred to as lower intensity interventions.
Early intervention depends in part on early detection, and that's where advanced data analytics and what's called digital phenotyping are opening new doors. Digital phenotyping involves use of passive devices like cell phones or wearable devices to collect behavioral data — somebody is sedentary and that's a change from their typical behavior, the extent to which they engage in social contact through email or social media, sleep patterns, even changes in rate of speech. This data can have considerable utility in detecting behavioral health problems much earlier than usual, and that in turn enables the lower intensity interventions. To the extent that you can identify through digital phenotyping that an individual is socially isolated or having difficulty with sleep, you can provide a quick, simple intervention like a phone call or sleep hygiene tips.
One Living Health initiative you mentioned, Onduo Mental and Behavioral Health solution, is a working example of how a digitally enhanced solution can enable lower intensity interventions. This could be a very light touch, like a check-in with a behavioral health coach via text or phone, but it provides an extra layer of accountability, social support, psychoeducation, and motivation to promote action. Some individuals who are unlikely to reach out to a mental health professional are more inclined to connect with a behavioral health coach who, for example, may help the user set personal goals and provide a simple, personalized intervention that's well integrated into their life and environment. This lower intensity intervention offers particular value if we connect with the individual earlier in their clinical trajectory.
Don Bertschman: You mentioned data from the Living Health Dynamic Platform being built with Google Cloud — could you say a little more about that?
Dr. Bradley Karlin: The promise — and challenge — of our platform comes back to the importance of deep integration and personalization. People often talk about interoperability, but we have to move beyond that to a highly integrated, customized experience — a single platform that's easy, engaging, and can handle multiple needs, and also connects seamlessly to other aspects of one's health experience and care team.
The holy grail for the field, and what we are charting toward, is developing an integrated digital destination of solutions (spanning mental and physical health) that includes a personalized recommender system. The system would leverage electronic health record, claims data, and self-report information to provide, and directly navigate someone to, a personalized clinical or technology solution that best meets their needs and preferences.