Remarkable Leadership: Meet Dr. David Bartlett, Chair, AHN Cancer Institute
By: Emily Laubham
Posted: September 28, 2021
Share This
Our vision is a world where everyone embraces health. In our Remarkable Leadership series, we talk with people who are making that vision a reality by leading the work to create a new system of health, empower our customers and communities, and better support every individual's health journey.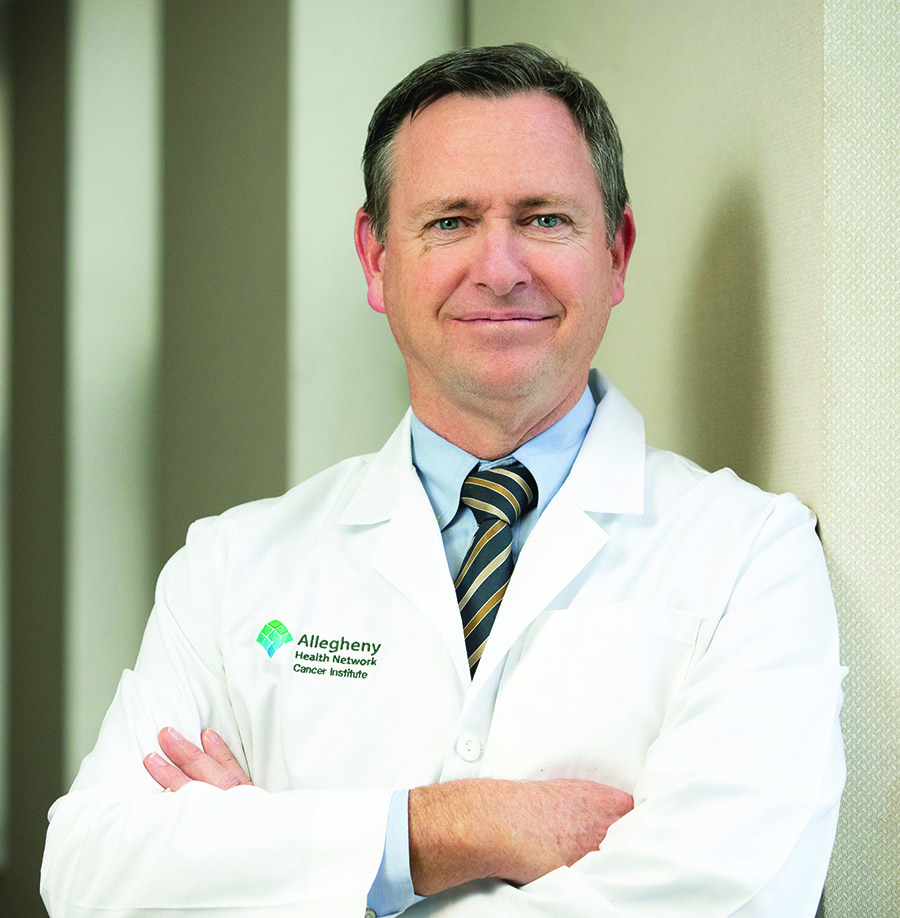 In 2020, Allegheny Health Network (AHN) opened the doors to a new state-of-the-art Cancer Center at Allegheny General Hospital, part of a $300 million investment to improve cancer care throughout western Pennsylvania. The center manifests the AHN Cancer Institute vision to take its patient-centered care, cancer research, participation in clinical trials, and medical education to a whole new level, becoming a beacon for people with cancer — and for oncologists who want to be on the forefront of treatment and research.
The chair of the AHN Cancer Institute, Dr. David Bartlett, is no stranger to that forefront. As an internationally recognized cancer surgeon, pioneer in abdominal cancer treatment, and prolific researcher with more than 300 publications, he has been shaping the future of cancer care for decades.
Having completed more than a year as chair, he sat down to discuss his impressions of AHN, the Cancer Institute's offerings and aspirations, and the balance between being patient-centered and technologically sophisticated. Dr. Bartlett also shared some of the personal motivation behind his dedication to cancer care and research, and why he and his wife launched The Susan J. and David L. Bartlett, MD Cancer Research Fund.
Personal perspective
Emily Laubham: What motivated you to get into oncology?
Dr. David Bartlett: My original motivation was personal. My mother died of cancer at a young age, so it was my intent all along to do something in the cancer field. It was an easy decision that I never really moved away from.
Emily Laubham: Though keeping those roots, have your motivations also changed over time?
Dr. David Bartlett: Yes — the most significant way is that when I started out, it was all about treating individual patients. Over time, it became more about how to impact the cancer population and make a difference on a large scale. We want to really change the course of cancer — that's what drives research and developing new treatments, and it's part of our mindset at the institute.
Similarly, in taking a leadership position at AHN, the reality is that I can't do as much clinical work — for example, I've gone from operating three days a week to one. But now we are building a team of surgeons, and I help oversee the expansion of that expertise. That's ultimately helping to take care of many more patients than I could by myself.
Becoming one of the country's premier cancer institutes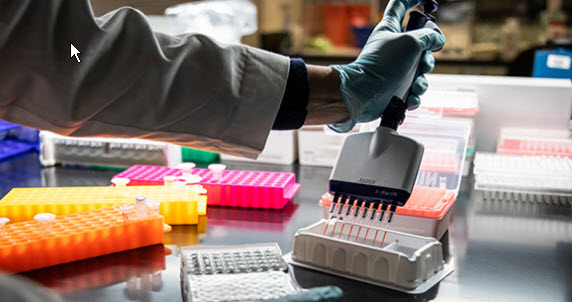 Emily Laubham: Having had a chance to get to know the AHN Cancer Institute clinicians and culture over the last year, what stands out?
Dr. David Bartlett: I felt something unique from the start — patient-centered care and a culture that is directed at making the experience the best possible for patients and their families. We're truly focused on people's well-being and happiness as well as their access to high-quality care.
Another thing that stands out is that there is a real collaborative spirit here, which is different from the internal competition you sometimes get within institutes.
Emily Laubham: And that also extends to multi-system collaboration like the one between Johns Hopkins Kimmel Cancer Center and AHN?
Dr. David Bartlett: Right, no institution can do everything, so the more collaborative we can be, the better. We're all in it for the same thing, which is to figure out better treatment and cures for cancer.
Emily Laubham: In our first article, we discussed your research, as well as the goal of expanding research at the institute — can you talk more about why that's important and how that fits into a longer-term vision?
Dr. David Bartlett: Conducting novel clinical trials draws patients from all over the world to come here as a destination for cancer treatment. Research also helps us recruit talented physicians, develop strategic partnerships, attract funding through the National Institute of Health (NIH) and other sources, and enhance our profile on a regional, national, and international level.
Part of what's exciting at AHN is that we can define practice-changing treatments based on our research and then implement them across the entire network. Related to that, we've been having more clinical staff get research-certified, whereas previously research and clinical staff were typically separate.
Our vision is to become one of the premier cancer institutes in the country. We're already a very strong clinical enterprise; now we're striving to gain national prominence as an academic and research organization as well. We hope to become a place where the best residents and fellows want to train and the best researchers want to work.
Patient-centered and technologically sophisticated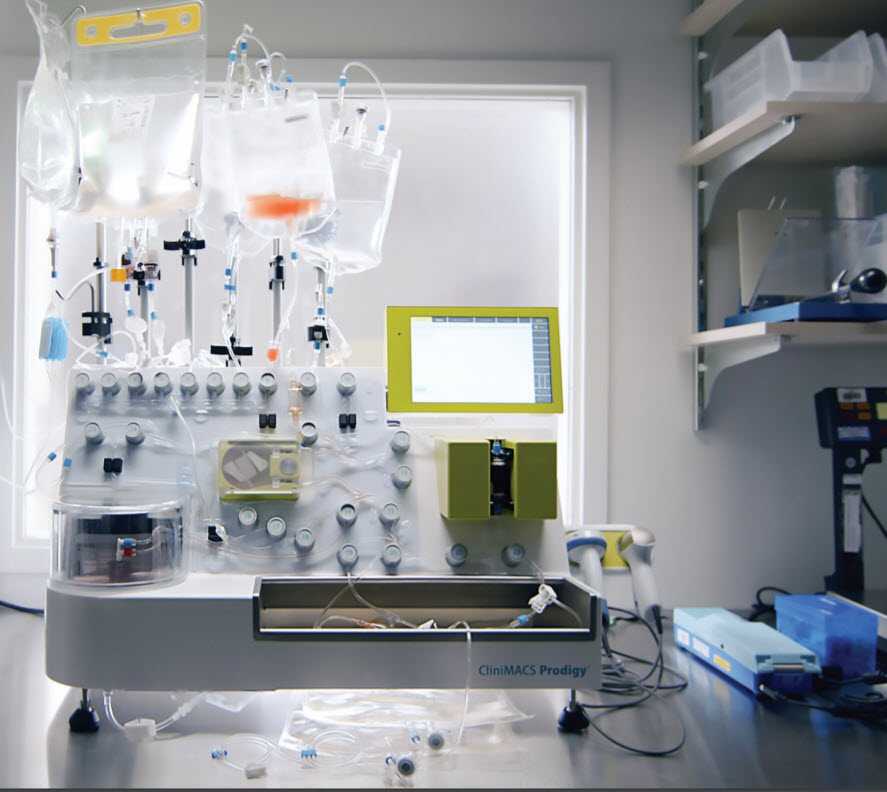 Emily Laubham: On one hand, AHN has a strong focus on patient-centered care and moving care out into communities. On the other hand, it's also heavily invested in cutting-edge technology and innovative treatment that require coming to Pittsburgh. Is it hard to find a "best of both worlds" balance there?
Dr. David Bartlett: If you look at it on a spectrum, the most patient-centered approach would allow people to get everything they need within their own community and never have to travel anywhere else. AHN has done this by having more locations scattered across the region — 23 sites for cancer care right now. We also have a system where, for example, a Pittsburgh physician could order chemotherapy for a patient in Beaver to receive in Beaver with their onsite physician overseeing it. We're also making sure that community care is as comprehensive as possible. Part of that is requiring community doctors to participate in virtual, centralized, cancer-specific tumor boards, so that when they have a question, they can work with the disease site experts to get a recommendation and implement it.
But the reality is that you can't have all the cutting-edge technology at every regional site. So, yes, the balance is to offer great, comprehensive care in each community, but when the need arises, also communicate the benefits of advanced treatments available at a larger hub.
This is another way that AHN is a little different. In many other top-notch academic institutions, when they bring a patient into a hub, they want to hold onto that patient — they don't send them back to the community. From the community organization's perspective, if that patient doesn't come back, they may not be as eager to refer someone next time. With AHN's system, it's 100% collaborative. We have no problem sending people back and forth. So it's not a case of either/or, it's having both community-based care and a large hub available and making decisions around what the patient needs at any given point.
Emily Laubham: I interviewed Dr. Benny Weksler last year about the Ion endoluminal system and DaVinci robotic-assisted surgery for lung cancer. Can you highlight a few other advanced treatment and technological offerings at the institute?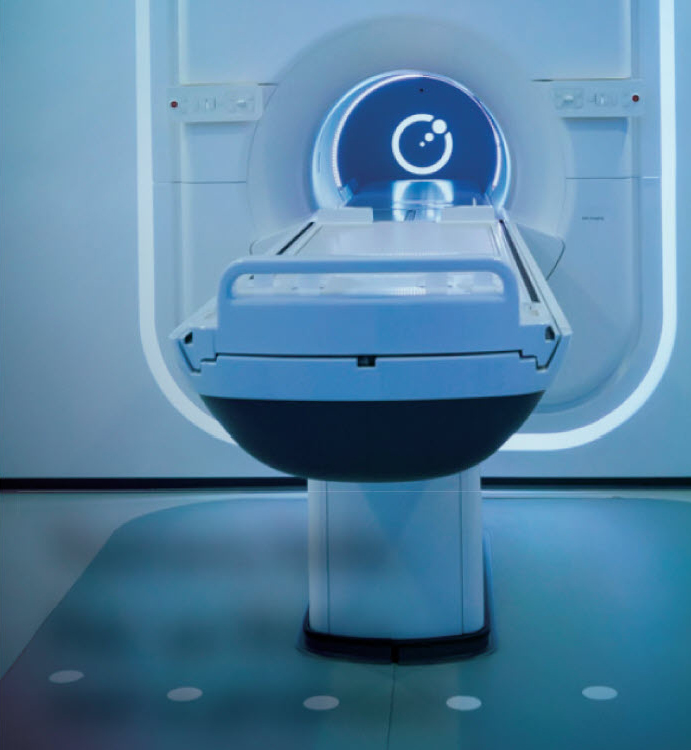 Dr. David Bartlett: Sure. We have several robotic platforms, including for complex cancer surgeries like liver and pancreas resections. We're really focused on low-impact surgery with less pain and quicker recovery, so the patient can get back to their normal life and start other treatments if necessary.
Earlier this year, AHN became one of just a handful of U.S. health systems, and the first in our region, to begin using the Elekta Unity MR-Linac, an advanced, first-of-its-kind technology that combines magnetic resonance imaging (MRI) with linear accelerator radiotherapy. This allows us to find tumor tissue and treat a very localized area with radiation, and also adjust treatment on the fly if necessary. Providing more accurate radiation treatment helps minimize scatter to other organs, as well as side effects and toxicities.
CAR T-Cell Therapy treatment, a form of immunotherapy
using specific antibody receptors to bind to the tumor cells, has shown great promise in treating a number of cancers. What's exciting about the program at AHN is that we're focused on developing CAR T-Cell Therapy products internally instead of having to purchase them from another company. That means we'll be able to give them to patients at a lower cost, with more flexibility, and in a shorter time frame.
Hyperthermic intraperitoneal chemotherapy (HIPEC)
is something I've been involved with for a long time. Patients travel from all over the world to get it, and it's particularly effective for advanced abdominal cancers. The short explanation of HIPEC is that it works to prevent new cancer growth by circulating strong doses of heated chemotherapy directly in the abdomen.
I'm also especially excited about our Genomics Lab, and all the ways that can help us understand an individual's cancer and respond with more targeted therapies, immunotherapies, and participation in appropriate clinical trials. Among other things, we launched what we're calling the "moonshot biomarker program." Every willing patient gets a serial blood draw for a year during their treatment — we're looking at getting samples from 1,000 patients the first year and 3,000 the second. That's an enormous wealth of information to use in our genomics lab to sharpen a first-analysis look at DNA or liquid tumor biopsy. The genomics program enabled us to recruit a proteomics expert to analyze protein profiles in the blood, and the lab is also planning to work closely with Carnegie Mellon University and at the enterprise level to do more complex data analysis.
Emily Laubham: What's the most important thing for patients and clinicians to know about the AHN Cancer Institute?
Dr. David Bartlett: I want to bring attention to the fact that we have a concierge-type service with our nurse navigators that makes it extremely easy for both patients and referring physicians. Additionally, we focus on multidisciplinary care, and have 14 disease site expert teams — that is unique in the region and in most of the country.
With patients, I want them to know that, yes, we offer expert, high-quality care, but we're also focused on their well-being. Honestly, it's the same thing for physicians. Whether they're referring a patient or they want to work here themselves, they should know that this is a friendly environment with empathetic caregivers who are also involved in some of the world's most cutting-edge cancer research. These two things, just like community care and advanced technology, don't need to be mutually exclusive.
The Susan J. and David L. Bartlett, MD Cancer Research Fund
Emily Laubham: You and your wife, a nurse practitioner in oncology, provided the seed money to start the Susan J. and David L. Bartlett, MD Cancer Research Fund. Can you talk about your shared commitment to this work?
Dr. David Bartlett: Susan works with surgical oncologists and experiences what patients suffer through even more than I do. It was her idea to start a fund that would provide support for research to improve the lives of cancer patients.
We both have the same motivation — to help improve the lives of patients. We hope that through a founding gift, we can spearhead the effort to grow a fund with meaningful impact.
Emily Laubham: Was a research fund something you had discussed for a long time? Or was it a more recent decision?
Dr. David Bartlett: The fund itself was a more recent decision. We'd been involved in philanthropy. We had both worked very closely with Jen Griffin, now VP of development with the AHN Cancer Institute, for a long time, and I'd also worked with some grateful patient donors. But launching a fund with our personal giving came about as I was transitioning to AHN and we thought about making an immediate impact.
Emily Laubham: How does the fund fit into the larger vision for the AHN Cancer Institute?
Dr. David Bartlett: This goes back to what I said earlier about the importance of research. Obviously, the patient remains the primary goal. To me, expanding research is the most organic way to help the institution, including helping us to take care of patients. We want to do practice-changing research, meaning research that improves the way we practice medicine and oncology. As that work enhances our reputation regionally and nationally, it also attracts more people to come here and expand that practice-changing research even further.
But the hardest thing with any research is funding. The National Institutes of Health (NIH) and government funding are there, but it's not really enough to make a difference, so all of the major institutions rely on philanthropic endowments to build their programs. Good endowments can transform an institution, and that's what we're hopeful to do over time.