Straight from the CEO: Stabilizing the ACA Market Is Our Shared Responsibility
By: David Holmberg
Posted: May 17, 2016
Share This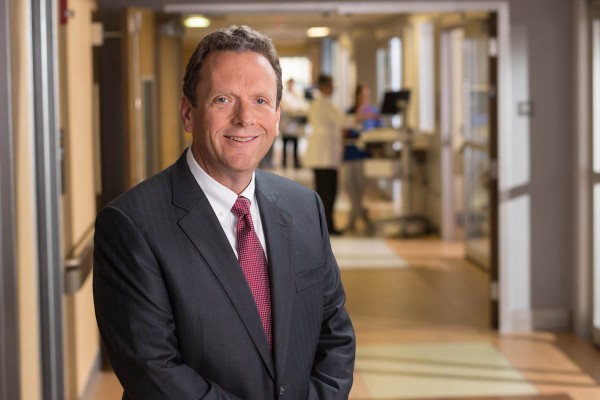 It may sound overly ambitious when I say that Highmark Health is in the business of transforming health care. But hospitals within our Allegheny Health Network (AHN) have been helping communities get through hard times since the middle of the 19th century. On the health insurance side, the predecessor of Highmark Inc. was built during the Great Depression to meet the challenges of a potential pandemic.
In other words, taking on difficult but critically important health care work is part of who we are.
But this isn't work that happens in a vacuum. The health care system touches everyone. And all of us — insurers, physicians, researchers, employers, pharmaceutical manufacturers, policy-makers and individuals — share a responsibility to do what we can to make it more accessible, more affordable and more effective.
It's from that perspective that I want to talk about why Highmark Inc. filed a lawsuit against the federal government for failing to live up to its responsibility — in this case, a statutory and contractual responsibility to Highmark health plans and other insurers that invested in serving the Affordable Care Act (ACA) market.
Our Commitment to the Affordable Care Act
Since this lawsuit involves the politically charged debate around the ACA, there will be plenty of media coverage, and you can also read our press release and op-ed for more details. Here, as I have in the past, I want to highlight a few points that feel especially important for our customers and communities.
First, we are proud of the leading role we played in helping to launch the ACA exchanges where millions of Americans now buy affordable, high-quality health coverage each year. In 2014, we were the only insurer to offer ACA plans in West Virginia, and we served more people than any other insurer in Pennsylvania and Delaware.
Second, despite paying out $1.20 in ACA member health care claims for every dollar collected in ACA plan premiums so far — losses of more than $700 million across 2014 and 2015 — we remain committed to doing what we can to make the ACA market successful and sustainable. Our commitment includes multiple internal initiatives, such as physician-led care management to better help people manage costly chronic and acute conditions, and much more.
We have not flinched from taking on our share of the difficult work to get the ACA up and running. Our lawsuit involves a vital part of the federal government's share of that work: the ACA's "risk corridor program."
For 2014 alone, government officials have acknowledged that this program should have reimbursed Highmark for more than $220 million based on a mathematical formula everyone agreed on when the ACA was created. The government now says it will pay only about $28 million of that amount. In effect, that leaves our organization to pick up the remaining tab. That's not acceptable.
The Risk Corridor Program: A Proven Approach Becomes a Political Football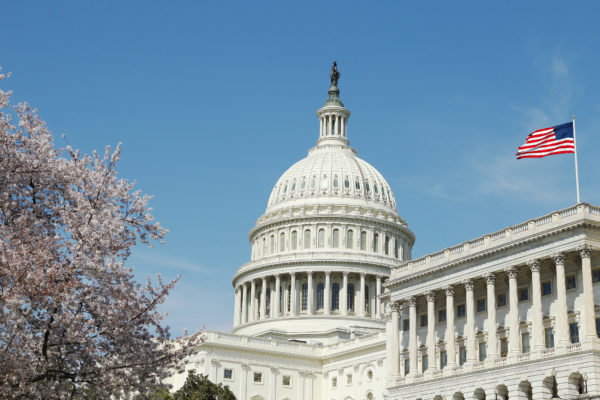 No matter what political jersey you wear, it's not hard to agree with the goal of making sure more Americans have quality health coverage and care. That's just the right thing to do for individuals and families. Long term, by helping people to get preventive care and better manage chronic medical conditions, health coverage can also reduce our nation's total health care costs — which we all pay for one way or another.
The ACA emerged as our nation's way to pursue that goal. Although it's a federal program, it depended on free-market insurers like Highmark to sell ACA health plans. The big challenge was pricing such plans.
Normally, past claims and other information allow us to reliably predict how much it will cost to insure a given population in the year ahead — and then price plans to make sure we can cover those costs. With the ACA population, that information didn't exist.
Since many of the people the ACA was designed to serve hadn't been in the health care system at all, everyone understood that their claims would probably be higher, especially in the first few years. But how much higher?
The risks of selling ACA plans could have discouraged insurers from participating. To offset that, the ACA has built-in risk-sharing mechanisms — including the risk corridor program, which was based on an approach that worked successfully for the Medicare Part D market.
The risk corridor program didn't take away insurers' responsibility to figure out the smartest, most efficient ways to serve the ACA market. But for the first three years of serving that market — 2014 through 2016 — it provided a sensible, mathematical formula to limit potential losses due to an unpredictable market.
As we now know, ACA members turned out to have higher claims costs than almost anyone predicted. One researcher calculated that ACA insurance plans lost $3.2 billion in 2014, and $10 billion in 2015. Nonetheless, Highmark did its part. We sold plans, we provided services and resources, we paid claims, we followed regulations — and we accept that, even with the risk corridor program, we will shoulder a loss of about $200 million in the first two years of helping to build the ACA market.
Unfortunately, along the way, the program's payments became a "political football" — and the result is that the government now says it will pay only 12.6 percent of what it owes for 2014, with no assurance that 2015 or 2016 payments will be complete either.
"Yes, that's covered under your warranty, but we won't pay for it …"
I'll leave the politics to the politicians — but what we won't do is let politics justify breaking a commitment and shifting hundreds of millions of dollars in cost to our organization.
To put this in simpler terms, think about buying a new car. You're making a big investment, and you accept responsibility for many things that could happen, and that you would have to pay for, as the owner. But there's also a manufacturer's warranty that covers certain unforeseeable, high-cost problems for the first few years or a certain number of miles. The reassurance of that warranty is probably an important factor in why you buy a new car in the first place.
Now — let's say a year into owning the car there is a problem with its transmission. You take the car to the dealer and they say, "Yes, the transmission is covered under your warranty, but some executives at the manufacturer think this warranty was a bad idea, so you'll have to pay for the transmission repairs yourself."
You wouldn't tolerate that as a consumer. As a business, and on behalf of the customers and communities we serve, we can't tolerate that either. We have tried every other option to make the government honor its commitment regarding the risk corridor program payments. Now, just as you would as a consumer if all other options failed, we're asking the court to step in.
The Shared Responsibility to Create a Better Health Care System
Look, if this were just about money and business contracts, I'm not sure it would merit blogs and op-eds and media appearances.
But the risk corridor program payments, and our lawsuit to hold the government accountable for them, are one part of a larger, shared responsibility to stabilize the ACA market. There's no magic wand to do that — but if the government doesn't uphold its responsibility, it will make it harder for insurers to continue improving how they serve the ACA market. Indeed, some insurers have already decided to stop selling ACA plans in some markets.
I also want to emphasize that the ACA is just one aspect of the health care transformation that Highmark Health intends to lead for many years to come. The health care system must become more focused on the consumer. We must make the system simpler, smarter and more caring — and also less costly.
That won't happen by sitting around reminiscing about how health care worked in the past, or taking a "wait and see" approach while the political football gets kicked around some more. We have to identify and overcome the obstacles to making health care work better — right now, and for the future.
We're going to keep doing that. And we hope that politicians, nudged by the courts if necessary, will roll up their sleeves and join the good work.