Virtual Health 101: Leader Discussion
By: Don Bertschman
Posted: December 22, 2021
Share This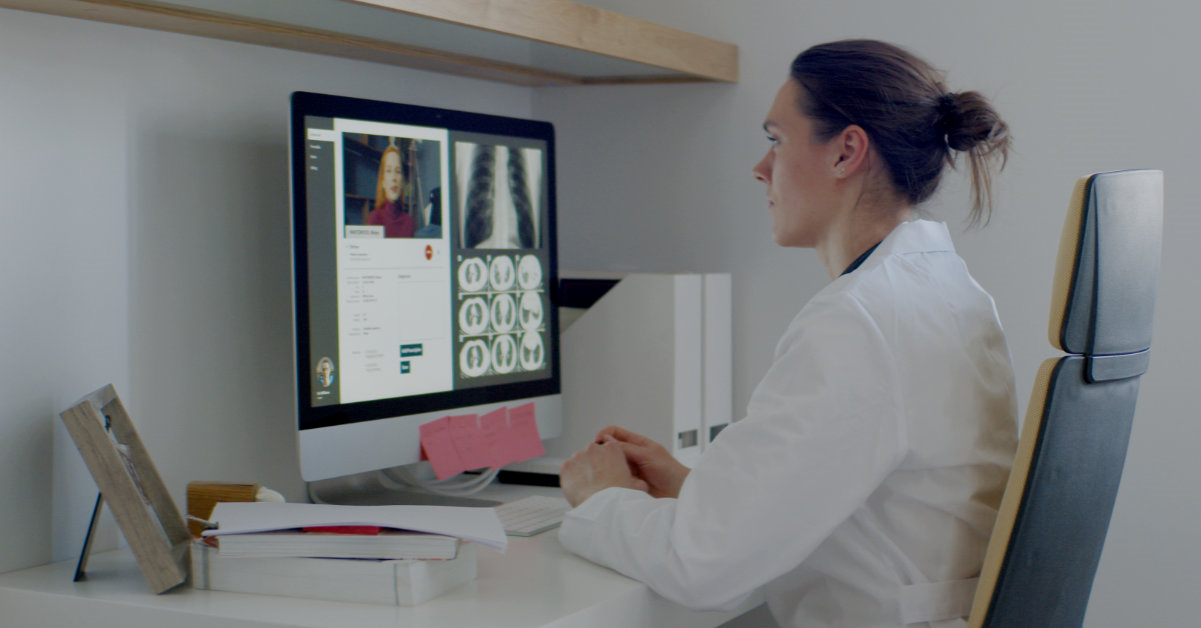 Organizations like Highmark Health achieved extraordinary expansion of telemedicine and virtual health services during the early stages of the pandemic. While that initial expansion was driven by necessity and public health concerns, a 2021 McKinsey survey found that 40% of consumers expect to continue using virtual health, up from just 11% prior to COVID-19.
Virtual health options have advantages for individuals and health professionals alike. However, this remains relatively new territory. Providers face the challenges of not only adapting to new technology and ways of practicing, but also ensuring that virtual services are effective and satisfying for their practice and patients.
Highmark Health's Enterprise Virtual Health team provides strategic support to help with that transition. Earlier this year, the team brought together four key leaders for a "Virtual Health 101" discussion:
Michelle Bond, director, Enterprise Virtual Health, is a nurse and health care leader with more than 25 years of experience, including leading innovative approaches to incorporate technology into clinical settings
Laura Messineo, vice president, Enterprise Virtual Health, is a nursing leader with nearly two decades of experience in virtual health, and a national speaker and member of the American Telemedicine Association and Healthcare Information and Management Systems Society
Dr. Timothy Law, senior medical director, Clinical Services, is a family physician who has used virtual health for more than 20 years, leads the virtual health strategy team for Highmark Clinical Services, and speaks internationally on utilization and provider implementation of telemedicine and remote patient monitoring
Mathew Ferrer, manager, Enterprise Virtual Health, has nearly two decades of experience in health care, including more than five years supporting and leading virtual health programs and working directly with providers to implement effective virtual solutions
The discussion was intended primarily for providers, but the trends, insights and tips will interest almost anyone who wants to learn more about how virtual health will evolve and add value well beyond the pandemic:
Quick Quotes
Laura Messineo: There is a great opportunity for providers and also for patients. An example of that is providers embedding virtual into their practice, and having every provider realize that it's a tool in their pocket, and they can use either traditional in-person or virtual to meet the needs of their patients.
Dr. Timothy Law: A year ago, 65% of Americans felt hesitant about the quality they would receive — am I going to get the right kind of care when I am just talking to somebody on a video? 56% did not believe it was possible to receive the same quality of care with virtual. Now, almost 80% feel it is possible to receive that same quality of care virtually. That's a huge change.
Mathew Ferrer: It's important to identify team members from your practice who will be participating in virtual visits, so each team member knows their roles and responsibilities. It really should be mirroring in-person care — that helps the patient feel more comfortable and familiar throughout the process.