Hiring Our Heroes: Col. Jim Lowe
By: Rachel Borowski
Posted: July 2, 2020
Share This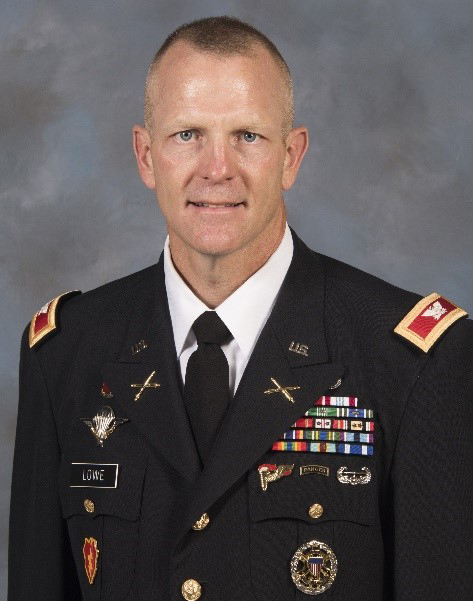 The Hiring Our Heroes Corporate Fellowship Program is a nationwide initiative backed by the U.S. Chamber of Commerce Foundation. It matches current active duty military members with a 12-week internship to help them gain experience in a corporate setting, and also provides professional development, to help them make a smooth transition into meaningful civilian careers. Participating employers benefit by gaining access to the best and brightest service members, while developing a stronger understanding of veteran talent. At the end of the 12 weeks, organizations can hire an intern into a full-time role.
Highmark Health began its first cohort of the Hiring Our Heroes Fellowship Program in January of 2020, helmed by Highmark Health's diversity and inclusion team and Veterans Business Resource Group. Eric Greiner, project management director at United Concordia Dental, stepped forward to be considered as a hiring manager. Eric was connected with Col. Jim Lowe, stationed at the United States Army War College in Carlisle, Pennsylvania, who was retiring from the Army after 30 years of active duty. Through Hiring Our Heroes, Jim was offered an internship with United Concordia, and later, a full-time role as a program manager. We spoke with Eric and Jim to learn more about the experience.
Getting involved with Hiring Our Heroes
Rachel Borowski (RB): Eric, how did you become involved with Hiring Our Heroes, and why did you want to be the first hiring manager attached to this initiative?
Eric Greiner (EG): Openings in my team don't happen very frequently. Our colleagues at United Concordia tend to stick around for a long time, and that's especially the case in our project management division. I happened to have an open position on my team when our HR business partners engaged me and asked if I would be interested in Hiring Our Heroes. My immediate reaction was, "Absolutely!"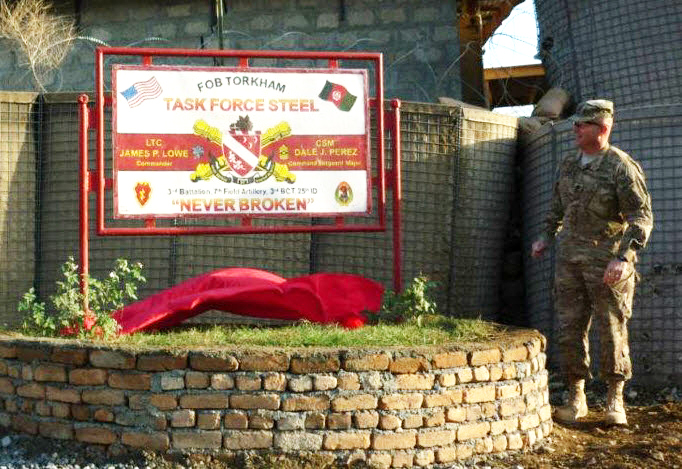 I have a deep respect and admiration for service members. I know first-hand what they learn and what they're capable of doing based on their experiences. I have many family members who either have served or are currently serving in the military. In fact, my oldest son graduated high school this spring and is going into the Air Force.
Initially, we received about 100 resumes and nearly everyone had project or program management experience. Jim stood out to us. He was based near our offices so we could meet in person, and he has a phenomenal background in project and program management. It was a quick win. We knew within the course of a few weeks of his internship that he was going to be a long-term fit.
RB: Jim, could you tell us a bit about your background and how you learned of Hiring Our Heroes?
Jim Lowe (JL): I had joined the Army to do something bigger than myself, and I felt 9/11 was an opportunity where the nation was calling. For the last 20 years of my service, I was actively engaged in the War on Terror. While active, I was a field artillery officer, meaning my soldiers were primarily shooting cannons, rockets and missiles long distance to defeat the enemy.
The military has been doing a phenomenal job in recent years to help transition members out of the military and obtain civilian employment. I participated in a one-week workshop offering opportunities and education, where I learned about the Hiring Our Heroes Fellowship Program. It sounded like a great opportunity. I thought it might be a long shot, but I decided to submit an application.
When the recruiters from Highmark Health reached out to me, I really wasn't familiar with the health care or dental industries. But I had heard of United Concordia because they provide dental plans for active duty military members.
Because we spent so much time moving while I was in the military, I made a promise to myself and my wife to stay in the Harrisburg area, so my daughter could finish her high school with her peers. I was encouraged to learn that the opportunity with Highmark Health was in Harrisburg with United Concordia. Coincidentally, it was also a project management role, which I was very interested in exploring.
Eric and I had a great connection during our initial meeting, and that laid the groundwork for a great internship experience. Upon starting the internship, I was assigned a mentor who helped me get onboarded to the team, and everything went very smoothly.
Transitioning from the military to a corporate career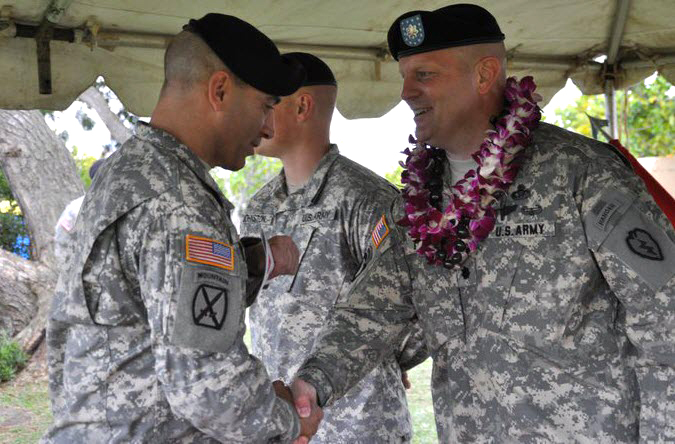 RB: What lessons from your active duty could you apply to your internship and now your full-time role?
JL: I was quite surprised by how much was the same in the military and the corporate world. In the military, it's all about accomplishing an assigned mission, solving problems and taking care of my soldiers. As a project manager, I'm doing something similar. I'm working on assigned projects to support the strategic objectives of the company and the larger Highmark Health enterprise. I do that by bringing together multiple parties across the organization to best accomplish our mission.
In the Army, our motto is "mission first, people always," and I see that every day here — even more so during the COVID-19 pandemic. I see Highmark Health senior leadership making the best decisions to take care of employees and to maintain continuity of business operations, which has been inspiring to me. The mission and vision of Highmark Health really resonated with me, and I truly enjoy working across the organization and helping the people we serve.
RB: Eric, in what areas did you see Jim grow over the course of his internship?
EG: Jim wasn't familiar with the insurance industry, and he expressed that in his interview. That was what I was going to observe, to see how quickly he'd dive in to the industry. He's curious, he asks a lot of questions, and he's personable. He engages new colleagues very quickly. He researches online. He's really embraced LinkedIn Learning both at United Concordia and previously in the military. He was proactively using LinkedIn Learning to begin understanding the insurance industry, and he quickly came up-to-speed with the terminology.
JL: Being in the Army, I was accustomed to changing jobs frequently, so I was used to switching positions and learning new roles. My wife was an office manager of a dental office when I met her, and being in the military, I never had to understand insurance — I always immediately gave the insurance bills to my wife! Now, the tables have turned. Industry knowledge and terminology was the biggest challenge, but I'm learning every day, and the internship was absolutely invaluable to allowing me to do that.
RB: What's been the most rewarding aspect of your role with United Concordia so far?
JL: Hands down, it's been working with great people. Eric and my mentor Deb Wagner helped me to understand the business. I was given direct access to senior leadership to be able to ask them questions.
A bright future
RB: What excites you about your future at United Concordia?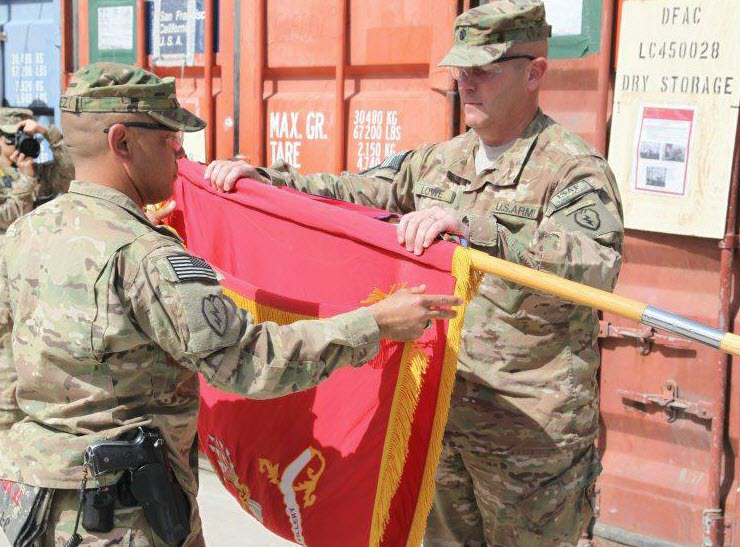 JL: I had the idea that people in the corporate world moved around a lot and didn't stay at one company for a long period of time, but when I started interacting with my colleagues, I was really surprised at the amount of years many have spent within Highmark Health. It was also eye-opening to see the mobility within the enterprise. It really speaks to the way the organization focuses on its people and their professional development.
EG: I'm a very fortunate leader to have stumbled not only upon the Hiring Our Heroes program, but also to connect with Jim himself. This was a really fortuitous placement. Jim's not here because he has to be here. Jim's here because he wants to be here. He made a decision to work with us. He absolutely has a bright future here.
RB: What advice would you give to other leaders considering the Hiring Our Heroes program?
EG: I would challenge hiring leaders who might have an initial reaction to hire internally to consider bringing more diversity to their teams. You have the opportunity to collaborate with people possessing new, creative viewpoints who can benefit your team and your organization's objectives. It encourages some new, positive dynamics on your team, as well.
RB: If you had an opportunity to recruit another team member from Hiring Our Heroes, would you pursue it?
EG: If I had the opportunity to participate again, I absolutely would. In fact, Hiring Our Heroes would be my first stop.