Child and Adolescent Psychiatry: Meet Dr. Aileen Oandasan
The U.S. faces an acute shortage of psychiatrists. According to a report from the National Council for Behavioral Health, 55 percent of U.S. counties have zero psychiatrists practicing…and by 2025 the demand for psychiatry is projected to outstrip capacity by 25 percent, a deficit of 15,600 psychiatrists.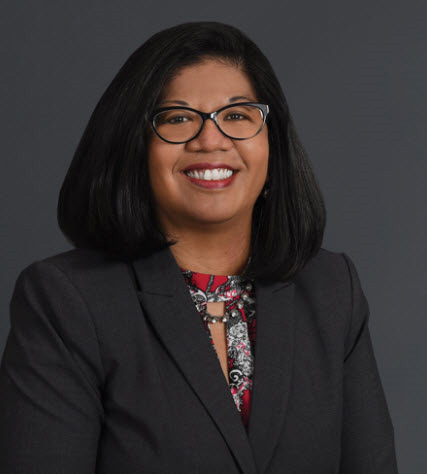 Children and adolescents are one group that is vulnerable. Lacking adequate behavioral health providers, many parents and guardians enlist help from primary care doctors who may not have the qualifications or capacity to address all psychiatric needs. The impact of a shortage of qualified care is exacerbated by a lack of public education and abundance of misperceptions when it comes to mental health in general.
In response to these challenges, Jefferson Hospital, part of Allegheny Health Network (AHN), launched a comprehensive, multidisciplinary program for child and adolescent psychiatric care led by Aileen Oandasan, MD.
A veteran child and adolescent psychiatrist with expertise in affective disorders and autism spectrum disorders as well as anxiety and disruptive behaviors, Dr. Oandasan acknowledges the "immense load" carried by pediatric and family medicine colleagues. By contrast, Jefferson Hospital's program pulls everyone onto one team, spreading care across multiple disciplines, while simplifying the experience for the person and family needing help.
In addition to Dr. Oandasan, the program team includes a registered nurse, nurse practitioner, therapists (licensed clinical social worker, licensed professional counselors), and a clinical psychologist, all of whom have specialized in treating children and adolescents during their careers. These professionals are equipped to handle a full range of behavioral health challenges, including post-traumatic stress, anxiety, depression, autism spectrum, and attention deficit hyperactivity disorder (ADHD).
Jefferson Hospital also offers an intensive outpatient program. This program gives children and adolescents more comprehensive support, but they still go home rather than staying at a facility overnight as inpatients.
A Background in Family Medicine
Dr. Oandasan grew up around family medicine — her father, a family practitioner, and her mother, a nurse.
"People had long-standing relationships with my parents," she says. "If someone couldn't afford the copay, they would bring my father a bucket of shrimp or a cooler full of fish."
She attended medical school at Texas A&M University but recalls an "Aha!" moment when she realized her perspective was naturally inclined toward psychiatry.
"During a lecture," she says, "my professor asked for a differential diagnosis based on a set of symptoms. I was the only one who recognized that the patient was depressed."
Changing course, she went on to complete four years of general adult psychiatric training at Georgetown University and two years of child psychiatry at Johns Hopkins. She has lived and practiced in western Pennsylvania since 2009.
Like her parents, she values and cultivates relationships in her practice: "I like listening to people's stories and hearing their history," she explains. "When I'm working with someone, it's a partnership between me, the child, and the parents. It is a privilege to work with them, and I strive to make the same kind of meaningful connections with them as my parents had with their patients."
Behavioral Health in Children and Teens
The Centers for Disease Control and Prevention (CDC) describes childhood mental disorders as "serious changes in the way children typically learn, behave, or handle their emotions, causing distress and problems getting through the day." Unfortunately, one study found that 1 in 7 children and teens has mental health conditions — and only about half get treatment.
In her own practice, Dr. Oandasan notes that "anxiety is prevalent. We are seeing many children across all age groups struggling with anxiety related to school and the safety of their world, and many have experienced being bullied."
She says that another challenge with children and teens, as with adults, is comorbidity — the presence of multiple conditions. A child with attention deficit disorder may also be dealing with depression, for instance, and autism spectrum disorder is often accompanied by other physical or mental disorders.
"We see many kids with comorbid physical conditions," she adds. "For example, children with anxiety often present with gastrointestinal issues. It's important to understand the connection between mind, body, and spirit. The brain is such a complex system. There are connections we don't even fully understand yet."
She emphasizes that both physical and mental illnesses can be exacerbated, or even caused, by social determinants like poverty and other environmental factors.
"It's important for teachers and educators to appreciate that a child may be impacted by homelessness, for example," she says. "What's visible is that the child is missing school or struggling in some other way, but the cause may be that they are homeless or have been between households, or they may have parents who are struggling with their own mental illness or a substance use disorder."
Another factor increasingly present in diagnosing and treating behavioral health challenges in children and teens: the impact of social media and "cell phone culture."
Dr. Oandasan, who has two teenage sons, says she's seen the blessing and curse of social media, both at home and in the office.
"There is power in having access to what the Internet offers," she says, "but also danger. When you're young and don't have coping skills or resilience, or when you're susceptible to your own negative thoughts, challenging content on electronic media can be especially detrimental. And the way stories spread on social media, it can have a contagion effect."
She sees it as part of her job to guide parents as to what is and is not appropriate for their specific child's overall health.
"It's not a one-size-fits-all approach — it depends on the child," she says. "Parents need to understand who their child is, and listen to their unique experience. As parents, we can't always protect our children from everything they might see, but it's important to be ahead of the information and available to explore tough subjects with them."
Fighting Stigma and Misconceptions on Behavioral Health
As a whole, Dr. Oandasan believes that behavioral health care is advancing, with ever expanding knowledge in identifying and diagnosing conditions, and more effective methods of treating them — including the kind of multidisciplinary approach being used at Jefferson Hospital.
But she also acknowledges ongoing challenges involving the stigma surrounding behavioral health and misconceptions about disorders and psychiatric care.
"These are neuropsychiatric conditions with a biological basis — the child or teen may not have voluntary control over what is happening," she points out. "Part of my job is to educate parents on the science behind psychiatric care."
Medication is another area where there are misunderstandings. Dr. Oandasan says she often hears parents express concern about medication turning their child into a "zombie."
"I would never want a child's inherent personality to change," she emphasizes. "I explain that medication is like a life preserver. When someone is struggling, just treading water, medication can help them stay afloat. But the goal is learning to swim — and that's where counseling and therapy are essential."
She adds that she always pays attention to how difficult it is for parents to see their child struggling with mental health, and educating and involving them is important to the process.
"I call it 'The Journey' — we have to join with the parents, and all go together. We can't force something on them," she explains. "But I will say this: I believe that all children want to be happy. Our job is to figure out what's stopping them."