Quality Care: A Personal Approach to Reducing Readmissions
By: Emily Laubham
Posted: April 22, 2021
Share This
"Improving the numbers is my passion, because behind every data point in health care is a human story," Dr. Stella Onuoha-Obilor tells me when asked about her interest in public health and clinical quality measurement. "I don't look at numbers as mere numbers — they're people's sisters, brothers, spouses, parents."
I interviewed Dr. Onuoha-Obilor, vice president of clinical quality at Highmark Health, to learn more about hospital readmissions. As a quality metric, readmissions have received much attention since being prioritized by the Affordable Care Act (ACA), and then by Medicare's Hospital Readmissions Reduction Program, which penalizes hospitals for high readmission rates. Although readmissions have declined, debate continues around issues like how they are defined, and the impact this approach has had on the ultimate goals of improving health outcomes and lowering costs.
Outside the industry, the challenge is to do what Dr. Onuoha-Obilor did throughout our conversation: make "reducing readmissions" meaningful in terms of a person's health.
Readmissions as a measure of care quality and value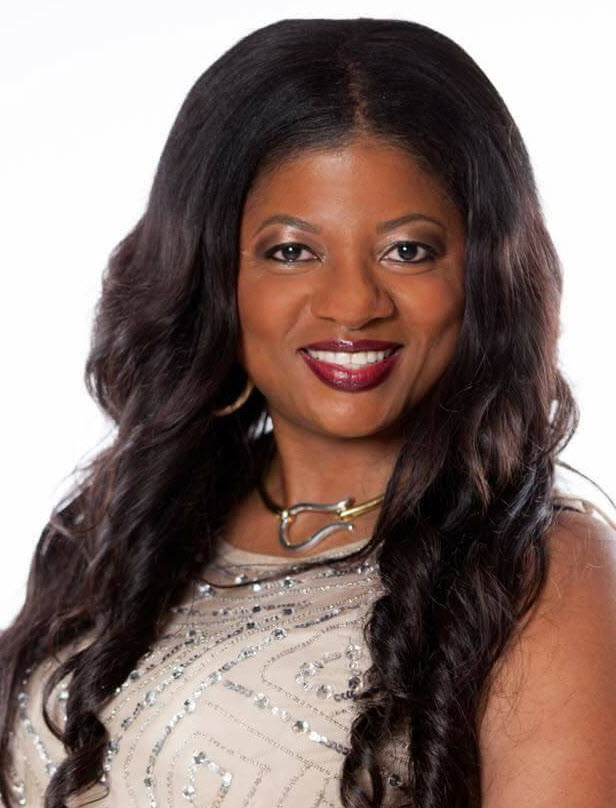 Emily Laubham: First — how do we assure people that when we talk about reducing readmissions, their health is the top priority?
Dr. Stella Onuoha-Obilor: In the health care system today, the trend is toward rewarding the value of care and outcomes, not the volume of patients and procedures. That's the awareness we're creating, and we assure people by showing them that we really do put their health before finances. We don't want finances depending on return visits to a hospital, because at the end of the day, the hospital is not the best place for a healthy person to be.
Readmission rates help us measure several aspects of care, including how well chronic conditions are managed, how effectively people are treated, how well discharge and transition-of-care planning are executed, and how well patients are cared for post-hospitalization. Take, for instance, someone who is hypertensive. If their hospitalization or discharge isn't well managed, the person may have to come back to the hospital because they've had a stroke. So, when readmission rates are high, it often means that some aspect of the care process must be improved.
Emily Laubham: Beyond what takes place in the hospital itself, how else do organizations like Highmark Health — from both the insurance and provider sides — work to reduce unnecessary readmissions?
Dr. Stella Onuoha-Obilor: One intervention is Interactive Voice Response. When you are discharged from the hospital, our interactive voice messaging goes to your phone three times spaced out over a period of recovery. When you pick up, the system asks if you're experiencing any red flags — like fever, shortness of breath, or new pain, redness or swelling. If you say yes, the system automatically routes you to a case manager who will ask more questions. Based on your answers and the severity of your symptoms, they may refer you back to the hospital or to the nearest urgent care center, or help you make an immediate appointment to see your PCP. If the conversation identifies an issue related to social determinants of health, you would be rerouted to a case manager who can connect you with the services you need. If there was a customer service problem, you'd be forwarded to a customer service representative.
We've also done so much to ensure good transition-of-care management. Before you send a patient home, you need to make sure that everything they need is in place. If someone is being discharged who will need home oxygen, it has to be ordered and delivered before they get home. That's very much our job — making sure you have the tools and services you need to prevent you from coming back if you don't need to.
Education around issues like self-care is an important part of that as well. I will add that the pandemic has opened everyone's eyes to the power of telehealth. The circumstances have shown what is possible, and so now we use electronic messaging more because that's where people are and people are getting more comfortable communicating this way.
Empowering patients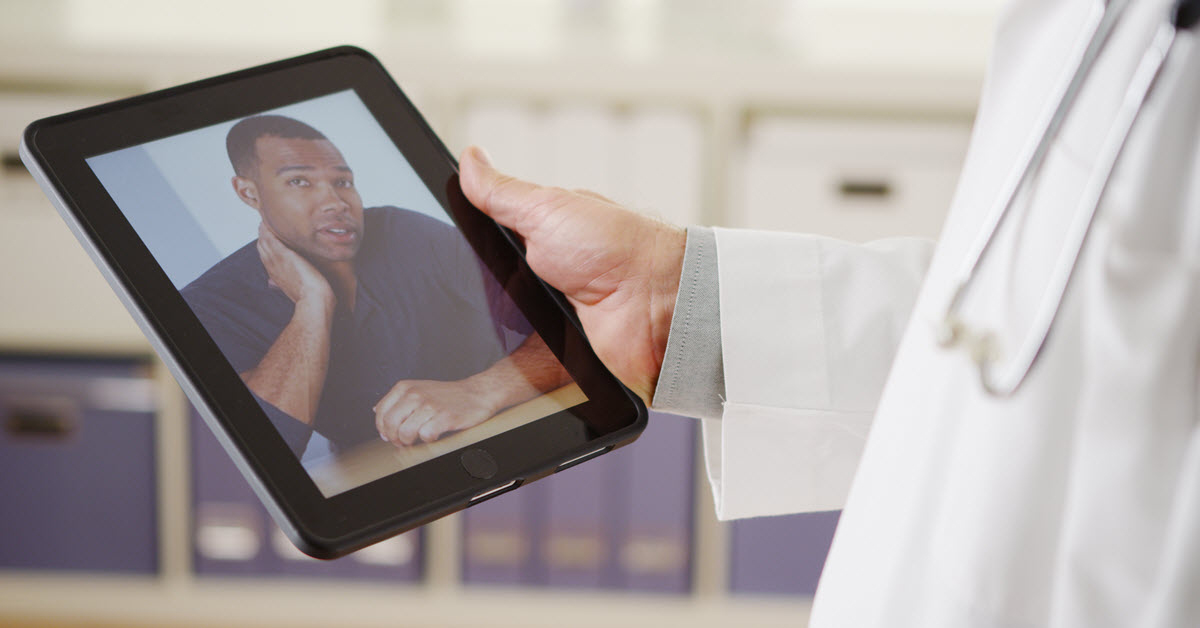 Emily Laubham: How much of a role can patients play in lessening the likelihood of a readmission?
Dr. Stella Onuoha-Obilor: If the patient is not a partner in their care, it raises the chances that they will need to come back. You may pass through the best hospital and be treated by the best doctors, but something like medication also depends on you getting the prescription filled and taking it consistently. The safe management of a chronic condition depends on how well a patient understands their involvement and follows through on treatment. For example, take a diabetic patient who has been prescribed insulin. If they leave the hospital but never get the insulin from the pharmacy, or don't take it, before they know what's going on, their sugar may get very high and put them back in the hospital.
This is why the government, health plans, hospitals, and providers are all pushing for the patient to be at the center of their care. You can have amazing programs, and wonderful hospitals and clinicians, but if the patient doesn't utilize the services, there won't be much success. Remember, it's your body.
Emily Laubham: That's a powerful statement — "it's your body." In addition to taking medication, what other things can someone do to reduce the chances of being readmitted?
Dr. Stella Onuoha-Obilor: Other aspects of self-care that we emphasize (see sidebar) include exercising, making good food choices, and scheduling a follow-up with your primary care physician (PCP) within 7 to 14 days after discharge. The PCP should review your discharge summary, understand why you were hospitalized, and know what new medications you need or what old medication you may need to drop.
We consider the PCP your first line of defense — anyone without a PCP is at greater risk. Your PCP knows you, your family medical history, and your risk factors, better than the hospital physicians. A PCP can help you stay on track and be proactive with your health, and they're better able to look at your whole being — mental, physical, and behavioral perspectives. They can also help determine whether there are social determinants that are in the way of your health.
Emily Laubham: What about necessary readmissions — how does someone know when symptoms do potentially warrant a trip back to the hospital?
Dr. Stella Onuoha-Obilor: Thank you for asking that. It is very important when we talk about avoiding hospitalization that we also encourage patients to know when to come. We always include that as part of the education and discharge planning related to the condition that brought you into the hospital. Some red flags we tell patients to watch for include fever, shortness of breath or sudden chest pain, swelling legs, excessive weight gain, confusion or altered mental state, and bleeding (see sidebar).
The focus of our education isn't just when to go, it's also where to go. Depending on your symptoms, it might be better to make an appointment with your PCP or seek urgent care, not go to the emergency room. In other cases, delaying a trip to the hospital can be dangerous. So this again shows the importance of being able to check with your PCP or another expert.
Social determinants of health
Emily Laubham: You mentioned social determinants of health — what are some ways they would impact readmission rates?
Dr. Stella Onuoha-Obilor: Often, people don't understand the important role that social determinants of health play when it comes to keeping a patient healthy and ensuring recovery. A high percentage of readmissions are likely dependent to some extent on social determinants. For example, if a person has been prescribed medication, but can't afford it, then they're not going to take it. Their condition will deteriorate and they'll be back in the hospital.
Another example is someone who has no transportation and doesn't make it to a follow-up visit with their PCP. Or maybe they have the means of transportation, but still can't get to a visit — because they don't have anyone to watch the kids or they can't afford to take time off work. If you don't have enough food, or you are homeless, that impacts your ability to recover and avoid coming back to the hospital. All of these social determinants must be taken into consideration when we try to understand what leads to readmissions.
Emily Laubham: Are there strategies in place to combat issues brought about by social determinants?
Dr. Stella Onuoha-Obilor: There are efforts throughout our organization, including our focus on moving care closer to where people are — into the communities and neighborhoods that need it, and through in-home programs as well.
We have also put certain questions into our system to ask patients. It sounds simple, but asking — not assuming — is the place to start. Before you talk about services, or medication, you have to get honest answers to some important questions. Do you have food at home — yes or no? If not, link them up with where they can get food. Do you have means of transportation? If not, tell them about services to help. Knowing these answers makes it easier for the social worker or case manager who is involved in the patient's discharge to know how best to help and find what they need within their own zip code.
Emily Laubham: Much of what you're saying about reducing readmissions and improving clinical quality comes back to the personal level — is that what drives your commitment to this work?
Dr. Stella Onuoha-Obilor: I could write a dissertation about why I'm so passionate on this. As a physician who has devoted a lot of my time to public health, I believe that we should be more proactive in providing the kind of care that helps people avoid hospitals whenever possible. That also includes looking at mental and physical health as being married, and removing the stigma associated with behavioral health.
There is no one-size-fits-all for achieving quality in care. We must provide care according to each patient's journey — what matters most to them and their community. That's something I'll always stand for and work to achieve.