Get to Know the HPO: Jill Walmer, VP, Claims Excellence and Select Accounts
By: Tracey Rapali and David Golebiewski
Posted: June 26, 2019
Share This
In this series, we look at one of the most important parts of the Highmark Health enterprise: Health Plan Operations (HPO) under the leadership of Senior Vice President Patricia Howard. HPO includes key functions that impact service for health plan members and customers: benefits set-up and administration; enrollment and billing; claims processing; member and provider customer service centers; training; quality; reporting and other operational support.
As vice president of Claims Excellence & Select Accounts in Health Plan Operations (HPO), Jill Walmer oversees around 1,000 employees who are dedicated to improving the health and overall experience of Highmark Inc. health plan customers. After studying forensic chemistry in college, Jill initially planned on working in a lab and cracking cases for the FBI. But her now 33-year career at Highmark can be traced to an old acquaintance, and mountains of paperwork that Jill turned into a learning and leadership opportunity.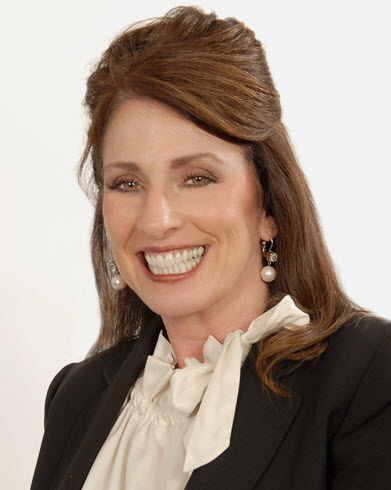 After discovering that the lab wasn't for her, Jill began working in the insurance industry, landing a job at Nationwide Insurance as an underwriter. After a few years, she found out about a position at Pennsylvania Blue Shield (now Highmark Inc.) through an old high school friend. What piqued Jill's interest in Highmark was something her friend said to her. She indicated that it was an "incredible organization for women and you have a great opportunity to get into a leadership role." So, Jill pursued the job opening.
With no health care background, she was hired as a junior business analyst to support the new claims processing platform that was being developed, called OSCAR.
At the time, Highmark was looking to build a new claims processing platform to meet the growing needs in the health care industry and ultimately to streamline the processes. The company identified key individuals across multiple business areas ranging from product and sales to provider areas, finance, and others. This included a team that was the liaison between the customer — someone in operations — and the IT team. Jill became a part of that team and was assigned to build test cases for the new claims processing platform.
"I was put in a room with huge stacks of green bar computer paper to manipulate the data to support the test cases," she explains. "I started learning health care very quickly! I was then asked to assemble 13 different manuals on how the claims platform, OSCAR, would work. I copied all the pages, assembled them in three-ring binders, placed them in boxes, and stacked them in a storage room to be used for training. I literally assembled 13,000 manuals."
Some would view that as drudgery in a pre-digital world. To Jill, it was an opportunity to become a subject matter expert. "As I assembled the manuals, I started teaching myself about OSCAR," she says. "That's how I learned all about the claims processing platform."
After spending nearly a year supporting the new claims processing platform, Jill applied for an opening supporting the customer service team in a supervisory role. She excelled at her job and improved the overall service level of her team. Not long after, she applied for a manager's position in customer service and ended up working in various roles throughout operations over the next 30 years. She continued to expand her horizon in the operational space, leading to her current role as vice president.
As part of our series of articles on the HPO, we asked Jill to dive into her background and share a little more about what her department does for Highmark.
Putting the Customer First
David Golebiewski (DG): How does your department put the customer first?
Jill Walmer (JW): We are committed to simplifying the complex health care world for our customers and providing one-stop service. When our customers contact us, we strive to resolve their issues on first contact and eliminate the need for additional customer follow-up. It's not just handling the transaction, but rather putting ourselves in their shoes and making certain we are providing them with the best response and best quality of care. When you put yourself in the customer's shoes, you have a much better understanding and appreciation of the service that you would want to receive and how you would want to be treated.
From a claims perspective, we put the customer first by doing it right the first time. We take accountability and make certain that we understand the upstream and downstream impacts, so that the customer is not caught in the middle.
We receive a lot of accolades from our customers that demonstrate how we go above and beyond to resolve their questions and help them navigate through the process. One of the most touching stories was a member who was diagnosed with cancer and had no idea what she was going to do. The customer care advocate walked her through all of her benefits and then connected her with a health coach. Fortunately, after several treatments, she is now cancer free. The thank-you note that she sent was so touching because she was grateful that we simplified the process for her despite what she was going through.
Another testimony to our customer experience is receiving Contact Center Industry Awards of Excellence recognition.
David Golebiewski (DG): What sets Highmark apart?
Jill Walmer (JW): First, it starts with our products. Highmark has been a catalyst in offering affordable, quality, and accessible coverage to our members. Second, it's ensuring that we have providers that are offering a high quality level of care. From a technology standpoint, we are one of the only payers in the industry that leverages a single claims platform for all lines of business for professional and facility claims, which allows us to process our claims in a timely, accurate manner.
It's also making certain that we are giving back to the community. Highmark is a community-based organization. We are a major employer in Pennsylvania (Pittsburgh, Camp Hill, Erie, Johnstown, and Allentown), West Virginia (Parkersburg and Triadelphia), and Delaware (Wilmington). It's about walking the talk and making sure that we are giving back to the community and meeting the community's needs. At Highmark, our leaders are expected to be engaged in the community.
Another key differentiator is we are connecting care and coverage and leading the industry in this space.
David Golebiewski (DG): What are your main priorities and goals for 2019?
Jill Walmer (JW): The Highmark Health organization is truly a catalyst in the health care industry. Our mission is to create a remarkable health experience and free people to be their best. As part of that, simplifying the health care experience for our health plan members is essential. It is important that we are the catalysts to make the necessary changes and fulfill our vision of a world where everyone embraces health.
Another priority is employee engagement. Our employees need to be a part of the overall process and feel engaged. While customers are at the heart of everything that we do, I'm also extremely passionate about our employees. They know more than I do, and sit on the front lines. When you have employees who are engaged and have a positive attitude, it is much easier to provide that level of "wow" service for our customers. We are committed to cultivating a culture where our employees feel like they are instrumental in making changes in the health care industry.
Maintaining Work-Life Balance
David Golebiewski (DG): What are you most proud of about your career?
Jill Walmer (JW): My ability to have a work-life balance. I was a working mother with two children, and was always present and engaged for all of their school activities, or other important moments. I was able to be successful professionally, while being a great mom.
I am also proud to have started at the bottom and worked my way up to a leadership position. I have never forgotten those people who helped me achieve my successes along my journey. One could say I "bleed blue" with my commitment to Highmark and our workforce.
David Golebiewski (DG): Lastly, tell us about any hobbies you enjoy.
Jill Walmer (JW): I am a shopaholic. My favorite time is Black Friday as I am usually out shopping 48 hours nonstop after Thanksgiving. Additionally, I love food — I'm a junk food lover, though I probably shouldn't say that! But I exercise regularly to keep my wellness in balance.
In addition, giving back to the community is something that has been engrained in me from childhood. I have been so blessed and fortunate that I want to provide those similar opportunities.
This passion stems from my childhood and from my father's benevolent outlook on life. I was the youngest of five girls and I wore all the hand-me-downs from my sisters. We ranged in height from five feet to five-foot-eleven, so imagine wearing the same clothing — hems were constantly being let down or shortened. We lived in a very rural area, surrounded by farms. One of our neighbors especially struggled financially. My father always had us give up a toy to give to that family.
I'll never forget that, as a little girl, I had this beautiful doll house that I kept meticulous. My father decided that he was going to give this doll house to my neighbors, and I was so upset. And of course, I got over that. When I had my first child, which happened to be a girl, the first thing that my father bought my daughter was a doll house.
It was throughout my childhood that I learned about how privileged we were, even though we were not wealthy. I was always fortunate to have food, clothing, and a house. That's what molded me into the person and leader that I am today. I was taught at an early age to be appreciative of what I have and to give back.
Just like my father, who served on many community boards, I sit on three boards. I am a board member of the United Way and the chairperson for the Women's Leadership Network, an affinity group of the United Way. I sit on the board of the Ronald McDonald House of Central Pennsylvania. I also sit on the Whitaker Center board, which is very involved in the arts and sciences.