Remarkable Improvements from Investing in Patient Experience
By: Bill Toland
Posted: August 23, 2019
Share This
As Press Ganey's chief transformation officer, James Merlino, MD, is one of the country's foremost experts on improving safety, quality and experience within clinical settings. Formerly the chief patient experience officer at Cleveland Clinic and a practicing colorectal surgeon, Dr. Merlino now spends a lot of time working with hospital leaders and speaking to national conference audiences about advancing patient-centered care by fostering a workplace culture of safety and reliability.
And lately, he's been citing one particular health care organization for its remarkable progress in these areas — Allegheny Health Network (AHN).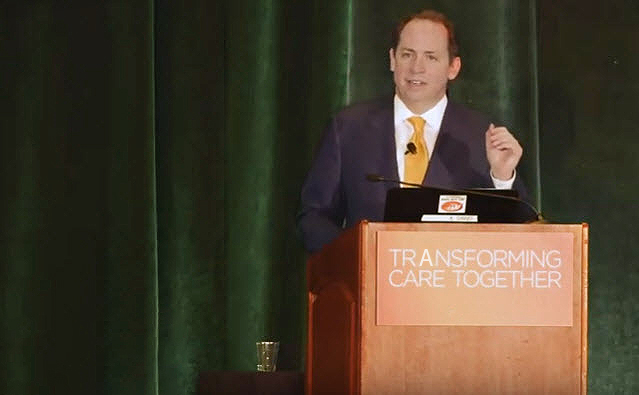 "AHN has embraced the challenge, and it has risen to it," Dr. Merlino says. "You have a CEO who believes this is important, and that message has cascaded through the system."
Press Ganey, a Boston-based health care performance improvement company, has been working with AHN to assess the network's patient experience processes and identify opportunities for improvement. That collaboration has involved hundreds of interviews with executives, focus groups with front-line employees, and a rigorous evaluation of AHN's talent management strategy.
Press Ganey professionals searched for systemic strengths and weaknesses, examining caregiver-patient interactions at every network touchpoint, down to the unit level. Following that evaluation, Press Ganey and AHN built a customized, enterprise-wide strategy integrating quality, safety and experience initiatives, and developed individualized coaching plans for clinical leaders.
"Press Ganey has been at our side for many years," says Cynthia Hundorfean, president and CEO, AHN. "As soon as I arrived here, I sought to further utilize their expertise, because AHN needed a partner that could develop a comprehensive portrait of our level of service, from the patient's point of view."
Experience scores affect federal payments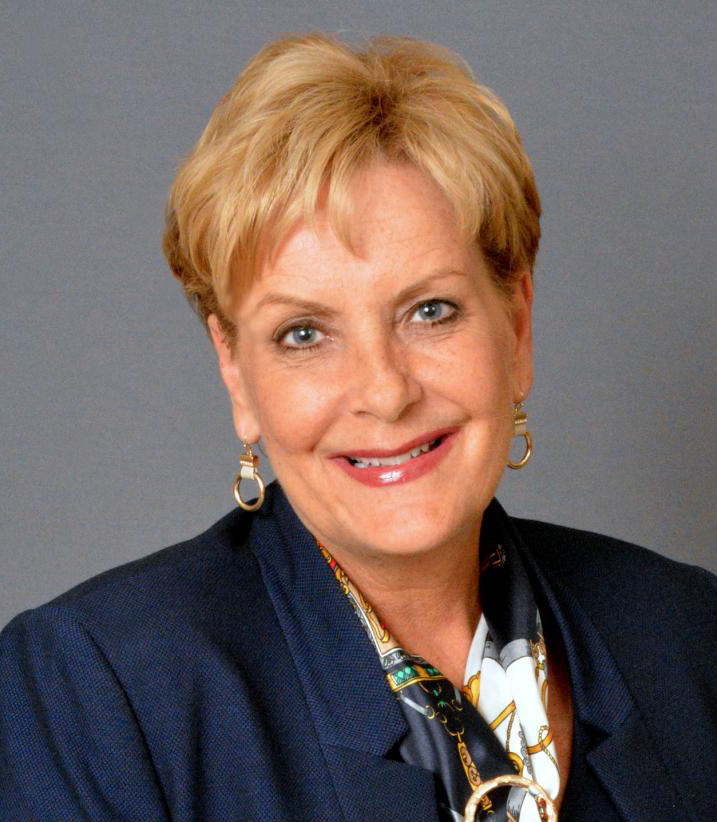 The U.S. Centers for Medicare and Medicaid Services (CMS) has been collecting hospital patient satisfaction survey results since 2006 through the Hospital Consumer Assessment of Healthcare Providers and Systems (HCAHPS) survey, and through related surveys that target ambulatory care settings. The survey, administered by a variety of third-party vendors, created a national standard for the collection and public reporting of patient experiences, allowing for comparisons among hospitals via a shared data set.
The HCAHPS survey asks questions such as:
How often did nurses treat you with courtesy and respect?
Before giving you any new medicine, how often did hospital staff tell you what the medicine was for?
Would you recommend this hospital to your friends and family?
Starting in 2012, CMS began using the consumer assessment data to calculate how much money hospitals receive from Medicare. Hospitals with the best experience scores can receive a higher reimbursement, while those with below-average scores can see a percentage of their Medicare reimbursement withheld.
The calculation is part of CMS's larger "value-based purchasing" program, which aims to reward hospitals for the overall quality of care that they provide.
While the HCAHPS survey satisfies regulatory requirements, the patient feedback can be further analyzed in order to refine an organization's clinical, operational and financial performance. That's where Press Ganey comes in — helping clients to process survey information and develop a wide-angle view of the entire patient journey, in an effort to create remarkable health experiences for patients and caregivers alike.
"Press Ganey and Dr. Merlino have helped us to understand that you can't have one without the other," says Jennifer Certo, Senior Vice President, Patient Experience, AHN. "Patient safety affects the patient experience. Clinical quality affects the patient experience. They're all intertwined."
Certo and Eugene Scioscia, Jr., MD, AHN's Chief Experience Officer, are in frequent communication with their counterparts at Press Ganey, many of whom have held similar positions in hospital settings.
"They were in our shoes," Certo says. "They know what we're going through, and they know what this process looks like operationally."
Turning data into action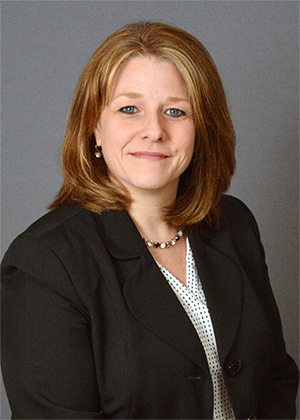 Press Ganey's quality and experience advisors also know what works best in similar health care settings across the country.
Because they partner with thousands of U.S. hospitals and medical groups, Press Ganey "can put us in touch with high-performing organizations, and they can help connect the dots as we seek to embrace best practices," Certo says.
Among those best practices, particularly for a network of AHN's size, was the adoption of a set of global performance targets. "That was huge," Certo adds. "Getting people who work dozens or hundreds of miles apart to look at data the same way and pursue the same goals system-wide helped us to focus, at a network level and a facility level, on a common strategic plan."
That plan, for AHN, involved the implementation of a "purposeful hourly rounding" initiative — wherein nurses and nursing assistants make regular, proactive rounds to check on the patient's comfort level and assess the patient's overall state — as well as "leadership rounding" (which requires hospital managers to make daily rounds) and "executive leadership rounding" (in which executives and network-level leaders meet with patients, physicians and front-line staff, visiting different units and hospitals monthly).
Those rounding programs have helped clinicians, technicians and nurses to focus on so-called soft skills and other behaviors that resonate with patients — smiles and personal introductions, for example.
After programs like these are put in place, the AHN and Press Ganey teams review rolling survey feedback within the Press Ganey database, looking at results and behaviors by workforce unit, searching for bright spots and improvement opportunities.
"We are taking the data and turning it into action," Certo says. "And the leadership team at AHN is holding all of us accountable for those actions."
As part of an integrated delivery and financing system, AHN has an opportunity to examine that data throughout the entire health care continuum, from the first interaction with the insurer to the final follow-up call from a nurse navigator, according to Dr. Merlino.
"It's an incredible chance to reimagine how you align your people, and how to create a seamless experience for patients and families," he says. "With most care organizations, the experience is fractured between the payer and the provider. But AHN is in a unique position to build processes around a common mission and vision."
Dramatic improvement in quality, experience
Among AHN's improvements in HCAHPS scoring, the most dramatic is the year-over-year improvement in response to the question: Using any number from 0 to 10, where 0 is the worst hospital possible and 10 is the best hospital possible, what number would you use to rate this hospital during your stay?
Hospitals receive positive scores from CMS if patients answer with a 9 or a 10. From 2018 to 2019, AHN's national ranking on this question has improved by roughly 20 percentile points when compared to other hospitals across the country.
"Systems just don't move that high that quickly," Dr. Merlino says. "It's a remarkable improvement. It's almost unheard of."
What accounts for the progress?
"Number one, it starts with hospital leadership. If leaders aren't talking about this, then people don't pay attention to this. People listen to what their leaders are telling them," Dr. Merlino says. "Number two, AHN has a strong physician culture, and has recognized the importance of strong clinician leadership when it comes to engaging employees."
But ultimately, he says, "it comes down to execution. AHN has done a wonderful job of communicating that everybody needs to own patient experience. It's really paying off."
And it's paying off in ways that, at first glance, may not seem to have an obvious correlation to patient experience. For example, AHN's quality and safety measurements have improved markedly over the past two years, in nearly every category that the network tracks: mortality rates have improved, hospital-associated infection rates have decreased, and AHN's readmission index score has improved, as well.
"Patient experience is not about patient happiness, and it's not just about patient satisfaction," Dr. Merlino says. "Experience is really a surrogate marker for how caregivers deliver care. And what we've found, in studying thousands of hospitals, is that when patient-experience performance is in the top quartile, safety and quality are better, margins are higher, and Medicare spending per beneficiary is lower."
In other words, when HCAHPS scores go up, AHN isn't simply delivering a better customer experience — it's delivering better clinical care.
"Everything is very tightly integrated. Improving safety and quality improves the experience and the communication. Improving the workplace culture improves patient outcomes," Dr. Merlino says.
"It's not one thing or the other — it's getting everything right, together. And AHN is getting it right."