Straight from the CEO: Health Is the Hero
By: David Holmberg
Posted: June 16, 2022
Share This
A student researching a paper on the U.S. health industry right now would soon notice how often words like "revolution" and "transformation" pop up in articles, podcasts, websites, and other communications. If you're skeptical of words like that, well, me too. But in our industry, they are a sign of a real need, and a real hunger, for deeper, more meaningful change.
That is certainly true at our organization and for partners like Verily, Google Cloud, ChristianaCare, and Penn State Health. The excitement around our Living Health strategy is that it connects payers, providers, tech innovators, and community organizations who see the problems with "how it is" and want to do something big and ambitious to get to "how it should be." Questioning and disrupting old models and assumptions, we are working together to build better health plan products, redesign care delivery, leverage technology to empower individuals and clinicians, address social determinants, and much more. We really do believe we are on a path to revolutionize our industry.
But the hero of the revolution isn't us. It's health.
Leaning in
I began my career in retail, and I haven't been shy about pointing out where the health industry falls short of the best, consumer-focused retail experiences. From your favorite local restaurant up to the world's most successful retail brands, whether in person or through digital technology and online platforms, the best retail organizations are relentlessly focused on you — always leaning in to understand you, anticipate your needs, eliminate friction and frustration, and offer you better choices and value.
The health industry attracts some of the most caring, highly motivated people you'll ever meet. Our nation also has incredible strength in medical technology, research, and treatment. But when you step back and look at a person's end-to-end health experience, you start to see the shortcomings.
Instead of leaning in to understand and adapt to the customer, simplify their experience, and deliver what they value, a health consumer is expected to understand and adapt to the industry's varying systems and models. Since these systems and models aren't typically aligned and may not share data or even communicate with each other, the consumer often has the additional stress of needing to connect all the dots for themselves.
In the past, this fragmented, transactional approach was just accepted. Your health insurance company sent you a membership card and you didn't hear from them again unless you had a claim. You had 15 or 20 minutes with a primary care provider, and then you went back to flying solo until your next appointment or until something went wrong. If you had a complex health condition, you might have multiple specialists, each zooming in on one of your challenges, but none looking at your whole health picture, including mental health and social determinants.
The health organizations of the future need to take a very different approach to keep up with the shift in consumer expectations across all industries. We need to respond to the demand for simpler, more convenient health interactions and solutions that are customized to individual needs and preferences. The focus needs to shift from transactions — selling a health plan, billing a medical procedure, marketing a new device — to the consumer's health experience. Collaboratively, we need to work together to create an ecosystem that seamlessly connects each part of a person's health experience.
That's what our Living Health strategy and blended health approach are all about. When I say that health is the hero of the revolution, I mean that what helps individuals and clinicians to sustain and improve health should drive industry change, even when it means disrupting existing models, taking on difficult or uncomfortable challenges, or doing something that hasn't been done before.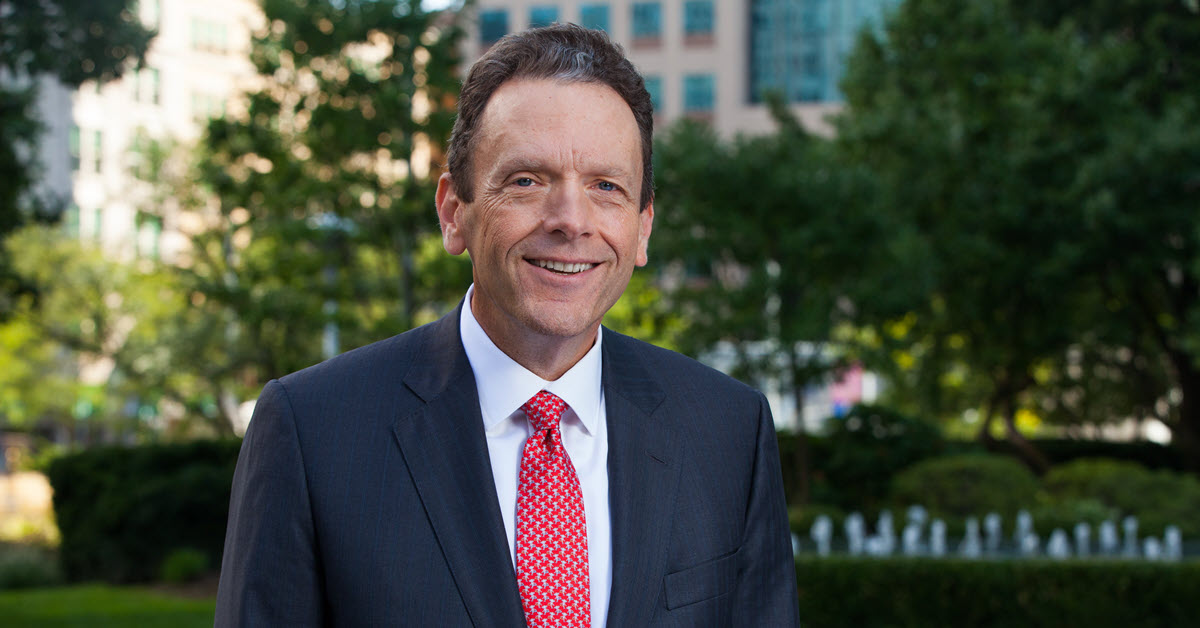 Healthy change: Simpler, proactive, personalized, connected
Our Living Health strategy is about leaning in to what individuals and clinicians want and need to have better, more satisfying engagements and ultimately improve health. Our "moonshot project" — a dynamic, integrated platform we are building with Google Cloud — is a good example. What we are working toward will bring together much of a person's health-related data, support, and decision-making in one place. Whether it's data and interactions with a primary care provider, your health plan, care team members like a nutritionist or health coach, wearable devices and digital apps, or other types of information and support, it's one you, one health experience, and one well-connected platform.
Besides making managing your health simpler and more convenient, an integrated platform like this can take the data and preferences you choose to share and, much like online retail platforms or banking platforms, create a very personalized experience. Further, combining clinical best practices with advanced analytics, a platform like this will be able to identify potential challenges and suggest "next best actions" to improve health in real time instead of waiting until you get in somewhere for an appointment and may be dealing with a more advanced health problem.
As exciting as that integrated platform is, it's just one part of our Living Health strategy. Living Health is really about applying that same set of principles and priorities — achieve better health by making the surrounding ecosystem simpler, more proactive, more personalized, and better connected — to all aspects of our organization's work that impact individuals and their clinicians.
We don't have to wait for the integrated platform to see examples of those principles driving improvements. Another key element of Living Health is the use of digitally enhanced solutions like those developed with Onduo, a Verily company. In addition to a solution for mental wellness being piloted and another for high blood pressure that will soon enter pilot stage, a solution for people with diabetes has already proven measurable value and is now available for much of our health plan member population.
Well360 Diabetes Management, powered by Onduo, brings together the tools and support a person needs to better manage type 2 diabetes. For simplicity and convenience, the program neatly packages up a lancet and test strips, a glucose monitor (and in some cases a continuous glucose monitor) that works with a simple app to track blood sugars, a personal health coach, and dedicated clinical support, including telemedicine visits with an endocrinologist who can prescribe medication as necessary.
In the pilot for this solution, people with a baseline A1C of 9 or greater improved their A1C by an average of 2.7 points. That's what can happen when you enable people to use their own data to make day-to-day decisions, while giving them easy access to a nutritionist, guidance on stress management, and other optional support that we know can influence a person's ability to manage diabetes.
Getting back to my notion that your health experience should be just as satisfying as an excellent retail experience, Well360 Diabetes Management has an incredibly impressive Net Promoter Score (NPS) of 78 — 88 for high-risk individuals who get a continuous glucose monitor. NPS is a standard measure of customer satisfaction used in many industries; for comparison, in 2021, NPS industry benchmarks for health care providers and health insurance were 38 and 27, respectively. So Well360 Diabetes Management more than doubles those benchmarks ꟷ a testimony to what can be achieved when you lean in and create a simple, effective, personalized solution that is about an individual's needs and goals.
For those of you who are business leaders, I encourage you to learn more about Well360 Diabetes Management by watching a free webinar we put together for our commercial health plan customers. As just one highlight, this solution is delivering estimated average potential savings of between $650 and $1,100 per person per year.
Better today, tomorrow and 10 years from now
This digital magazine will continue to provide updates and insights on Living Health from Highmark Health leaders like Karen Hanlon, chief operating officer, and Dr. Tony Farah, chief medical and clinical transformation officer, as the strategy takes shape in the months and years ahead. That's a point worth emphasizing: Living Health is a long-term commitment. Like our investments in new hospitals and expanded capabilities for our provider system and with partners like Penn State Health, Geisinger, and ChristianaCare, we are investing in Living Health with an eye toward improving today, tomorrow and further down the road. As I've said before, Highmark Health is building the capabilities needed now and in the future — where the health industry is going and should go, not where it's been.
The sustainability (or lack thereof) of U.S. health care has been talked about for decades. That's another reason our model prioritizes the health experience and Quadruple Aim. We are confident that if we invest what it takes to improve health, costs will come down, and we will create a sustainable industry model which delivers both quality and affordability for consumers, employers, and taxpayers.
I don't lose a lot of sleep over whether people use words like "revolution" or "transformation" to describe what we're doing. Living Health is not about coming up with good words. It is about the highly motivated people in our organization, and our partner organizations, doing the real, day-to-day work of stepping up to meet people's needs and deliver a remarkable health experience that frees them to be their best.
Our purpose, and the most important measure of our success, is people's health. Health is the hero — and when this hero wins, we all win.