Straight from the CEO: Investing in Positive Change
By: David Holmberg
Posted: August 9, 2017
Share This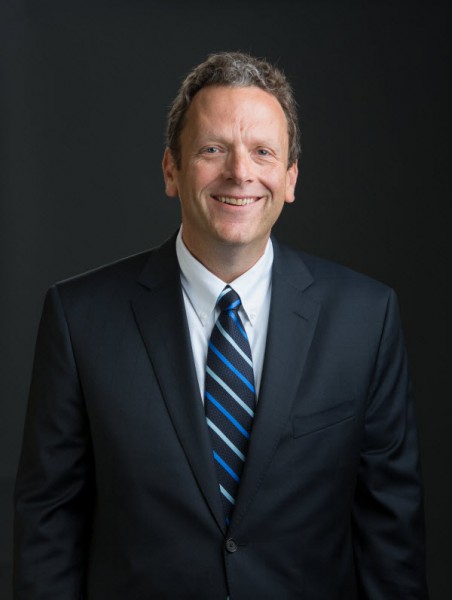 From the time it was created in 2013, Highmark Health has embraced change, including the challenges that come with it. The status quo isn't acceptable in the health care industry — so we committed to a bold, transformational strategy that integrates care and coverage through a new, value-based, clinician-led model. We've made strong progress in executing on that strategy and delivering value by improving health care quality, access and cost control.
Our strategy provides helpful context for the recently announced agreement with Centerbridge Partners, L.P., regarding our HVHC, Inc. vision businesses. Pending regulatory approval, Centerbridge will purchase Davis Vision, Inc., our managed vision care unit. Centerbridge will also obtain a minority equity stake in Visionworks, Inc., our specialty retail optical chain.
Changes in ownership or leadership can be unsettling for employees and customers. So first, I want to assure all involved that we are working with Centerbridge to make the transition as smooth as possible. In the months ahead, if you have a vision policy with Davis Vision, or shop at a Visionworks store, you will go to the eye doctor, get your glasses and contacts and schedule eye procedures just like you did before.
While some details of the agreement are still being worked out, we also share a commitment to making sure employees are treated fairly. We spoke with our vision company associates prior to the public announcement and assured them that we will keep them informed every step of the way as we implement transition plans and go through regulatory approvals. And as decisions are made, we will make sure to communicate those decisions as quickly as possible.
As CEO of Visionworks from 2007 to 2014, I was privileged to lead the talented, dedicated group of people who created HVHC. Together, we built the vision industry's first integrated model to combine independent optical retail, managed vision coverage and care, and manufacturing. Since then, HVHC's leaders and associates have continued to build on that success and positioned HVHC as an industry leader.
But we embrace change, even difficult change, for one good reason: to build a better future. Our agreement with Centerbridge is ultimately about opening up new opportunities for the leaders and employees of Davis Vision, Visionworks, and Highmark Health's core businesses to grow and create more value for our customers.
A Smart, Strategic Deal
The success of our vision business has regularly attracted interest from potential buyers over the years. Here are a few of the reasons we are confident that the deal with Centerbridge is a smart, strategic decision for all involved.
First, Centerbridge is a private investment management firm whose portfolio includes Superior Vision, a leading provider of vision and eye health solutions. The purchase of Davis Vision will allow them to create a combined Davis Vision-Superior Vision company with improved scale and competitive positioning in the optical industry — and an enhanced ability to serve the needs of customers. As part of the agreement, Highmark will acquire a minority ownership interest in the new, combined company. There is a great fit between the companies in terms of a shared commitment to delivering an outstanding customer experience, broad and affordable access to vision care, and the resources to help customers make informed vision care choices that give them the best value.
Highmark Inc. will retain a controlling ownership interest in Visionworks, with Centerbridge having a minority equity stake. Retailers in every industry are realizing that they need to adapt their business models to fit the realities of today's market and consumer demands. The deal with Centerbridge gives us an opportunity to focus on what makes the retail vision business unique and how we can partner to take Visionworks to the next level.
Everyone associated with HVHC should be extremely proud of what they have accomplished. With these changes, each business area will have opportunities to accomplish even more in the future.
For Highmark Inc., the agreement with Centerbridge secures a solid return on a valuable portfolio asset. This is a key point — Highmark acquired multiple vision businesses more than a decade ago as strategic investments. We dedicated ourselves fully to building what became our integrated vision business, but as part of a strategic investment portfolio, we also knew a time might come when it made sense to sell some or all of the vision assets.
To understand why that time is now, let's go back to Highmark Health's core business and our transformational strategy to reinvent health care.
Our Priority: Getting Health Care Right for Our Customers
Highmark Health's core business is health care. We have taken on the challenge of stepping away from the failed models of the past and building a better health care model. We have a culture of problem-solvers who care about the impact we have on people's health and financial well-being. In the face of uncertainties in the nation's health care laws and provider consolidation trends that suggest some competitors would rather double down on outdated business models, we've stayed focused on getting health care right for our customers.
That said, I know that some people may point to the losses we incurred during the first three years of serving the Affordable Care Act (ACA) on-exchange market, and the financial demands of standing up our Allegheny Health Network (AHN), and ask whether our agreement with Centerbridge is because we "need cash."
In short — no.
As we shared in our 2016 annual report, Highmark Health is in a strong financial position. In 2016, we had operating revenue of $18.2 billion, an increase of 3 percent, and maintained $6.5 billion in cash and investments and net assets of $5.2 billion. The Highmark Health Plans had a $680 million turnaround from 2015 to 2016, and AHN is growing at an exceptional pace, delivering a 30 percent increase in net patient service revenue since it was founded. Our strong financial foundation has allowed our businesses to invest more than a billion dollars since 2015 in facilities and programs that make a difference in people's lives, including new, state-of-the-art Health + Wellness Pavilions and expanded services at AHN hospitals.
That said, the good news for our customers and communities is that the agreement with Centerbridge, upon its close, will provide a significant amount of new capital that we can use to accelerate the launch and expansion of initiatives, programs and facilities that are improving their overall health care experience.
The changes we take on and the investments we make are purposeful — we are always coming back to the questions posed by our transformational strategy: Will this help us deliver value by improving the customer experience, access and outcomes while lowering total cost? Will this contribute to building an integrated health care and coverage model that is smarter, more caring, and more cost-effective? Is this the best way for us to make a difference in people's lives?
Those are the questions we asked as we made decisions around the agreement with Centerbridge. And we will keep asking, and answering, those questions as we tackle the challenges on the horizon and continue making the changes necessary to get health care right.