Beyond the Bottom Line: Dare to Change Health Care
By: Saurabh Tripathi
Posted: December, 2019
Share This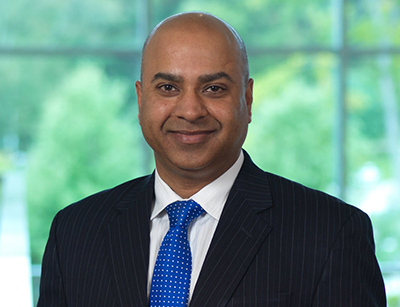 Health care is much more than an industry or a business — it is an integral part of our lives from the day we are born. It touches every human being in countless ways over a lifetime. We are all consumers of health care. To start with the basics, something this important should be affordable, simple, and accessible.
However, it is not.
Today, I think most of us would agree that U.S. health care, a $3.65 trillion dollar part of our economy growing at a faster rate than our annual GDP growth rate, is anything but affordable, simple, and easily accessible for much of our population.
This is where disruption comes in. Like any industry that is not meeting the needs of its consumers, health care has become a perfect test bed for disruptive approaches. No wonder many of the giants in our economy — the Googles, Apples, Amazons, and JPMorgans of the world — are jumping at the opportunity to completely overhaul how health care is designed, delivered, and consumed.
The right place for disruption
At Highmark Health, based in Pittsburgh, plenty is brewing to disrupt traditional ways of delivering and financing health care. A disruptive integrated delivery and financing system (IDFS) that began in western Pennsylvania is now expanding to other areas with other network providers. You also see healthy disruption in the Clinical Transformation Office, the True Performance value-based program, the VITAL Innovation laboratory, and other areas of the organization.
As someone who has lived on three continents and traveled all over the world, people sometimes seem surprised, and skeptical, as they ask me, "Why Pittsburgh?" I remind them that opportunities for big, important changes aren't limited to the largest cities or places like Silicon Valley. In fact, history is full of examples of disruptions happening in so-called "sleepy towns." Dayton, Ohio is home to the Wright Brothers and gave birth to the aviation age. Many of Thomas Edison's inventions, including the electric light bulb, happened in a laboratory he set up in Menlo Park, New Jersey. And Pittsburgh has a long history of innovation, including the first commercial radio broadcast, development of the first polio vaccine, and more recently the invention and testing of autonomous vehicles.
So the answer to "why Pittsburgh?" is that I believe health care disruption is happening here, and I am truly excited to join the effort, and to lead a finance organization where people are focused on changing "how it was always done" to "how it should be done."
Highmark Health's CEO, David Holmberg, often talks about disruption and how Highmark Health is not only embracing disruption but leading it. The professionals in my finance organization are right by his side helping to do that by creating new business models for IDFS products, developing new ways of reducing cost of care, identifying and eliminating waste throughout the system, and driving efficiency programs. We have a critical role in each part of the organization's long-term transformation strategy: "thinkUP" (transforming the way we work), "healthUP" (reinventing the health experience), and "scaleUP" (implementing a successful growth strategy).
Having joined the organization earlier in 2019, it has been especially exciting to me to see how engaged the finance organization is in the overall mission here. For example, our very talented actuarial team is not just focusing on getting mathematically accurate computational models ready to support Highmark Health's business transformation, they are also working with clinicians to design new, innovative solutions and care pathways to provide lower cost, more affordable care. Seeing the gleam in the eyes of our young actuaries as they talk about "clinical pathways," you might even mistake them for clinicians!
Embracing change — and embracing health
I have always believed that as human beings we have to embrace disruption — that's how our ancestors moved out of caves and started living in organized communities, that's how we learned to fly, and how we invented a "mobile phone" which has become an increasingly powerful mobile computer.
Health care is an industry ready for disruptive change to deliver the affordable, simple, easily accessible experience wanted by health care consumers — which, as I said, is all of us. From simplifying and automating processes to making sure we have the financial strength to carry out ambitious changes, our finance transformation team at Highmark Health has a key role to play in delivering on the promise of better health care.
I am thrilled to be part of this journey, and confident that Highmark Health has all the ingredients to be successful as a disruptor. Our vision is to create a world where everyone embraces health, and we will achieve that vision. If you're interested in daring to change health care, now is the time to join us!