Quartet and Highmark: Advancing Integrated Behavioral Health
By: Genevieve Olson
Posted: October 21, 2016
Share This
According to the National Institute of Mental Health, one in five Americans experiences a behavioral health condition each year — which means that you, or someone close to you, has most likely been touched by this issue. The most common behavioral health conditions include anxiety disorders (impacting over 40 million adults each year in the U.S.), depression (over 16 million Americans), and addiction (more than 23 million Americans currently addicted to alcohol and/or other drugs).
The enormous scale of this challenge underscores the importance of ensuring that behavioral health treatment is received by all those in need of it. Moving toward that goal, parity in health insurance coverage — making sure that coverage of mental health conditions is on par with coverage of other health conditions — became the law of the land in 2008.
While parity was an important step in the right direction, our health care system is awakening to the urgent need to go beyond parity and achieve a more comprehensive model of integrated behavioral health.
Research has demonstrated a profound connection between physical and mental health: Depressed individuals with chronic illnesses are almost twice as likely not to take their medications as prescribed; among lower-income adults, anxiety and depression have been shown to cause higher rates of alcohol intake and drug usage.
That's why Highmark Inc. is now partnering with Quartet, a clinically guided technology company, to deliver integrated behavioral health care for its health plan members. Quartet's technology platform makes it easier for primary care and behavioral health providers to collaborate around care and help patients get healthy — in mind and body.
To learn more about integrated behavioral health, Quartet's platform, and the partnership between Quartet and Highmark, check out the interview with Quartet general manager Jeff Soffen below. In addition to being personally driven by Quartet's mission, Jeff is a passionate champion of Quartet's partnership with Highmark.
Genevieve Olsen (GO): Tell me more about why you decided to join Quartet in its early days.
Jeff Soffen (JS): I decided to join Quartet after seeing the health care system fail my family members who were struggling with behavioral health conditions. After meeting our founder and CEO, Arun Gupta, I was convinced he had the mission orientation, passion, and industry experience to build a company that would change the way behavioral health care is delivered in this country.
GO: We're seeing the term "integrated behavioral health" (IBH) used more. Can you explain what it means?
JS: Historically, as you know, behavioral health has been siloed — it's been separate from other areas of health care and treatment. The consequences of this are both human and economic.
Tens of millions of individuals experience behavioral health issues each year, and a large proportion of them have co-occurring chronic physical issues. So, for example, a person is battling depression or alcoholism, which impacts their ability to manage type 2 diabetes — and maybe having a chronic disease contributed to developing depression or alcoholism in the first place. People with multiple challenges like that understandably tend to have poor health outcomes across the board, and tend to incur high health care costs as well.
"Integrated behavioral health" is about recognizing those relationships between physical and mental health, and responding by having physical and behavioral health providers work together to deliver patient care. There's solid research from Rand and others that shows the efficacy of in-person collaborative care models, where the physical and behavioral health providers are co-located — particularly for patients who suffer from both behavioral health and chronic physical conditions.
However, an in-person collaboration model where primary care doctors would simply walk down the hall to consult with behavioral health colleagues isn't achievable in most cases. Outside of hospital settings, behavioral health therapists typically work in private practice settings that are rarely housed in medical office complexes. Primary care physicians, too, may be working in freestanding offices. Co-location is relatively rare, so if we depend on in-person collaboration, the majority of people who could benefit from integrated care won't have access to it.
The good news is that integrated behavioral health doesn't depend on physical co-location.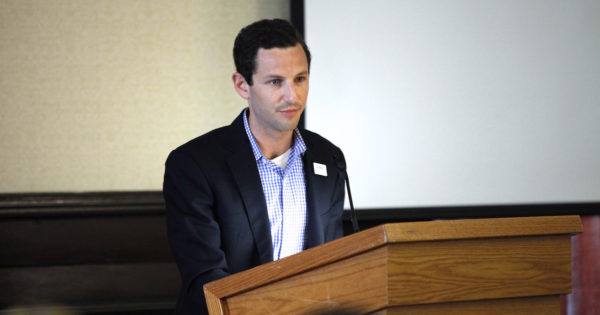 GO: And that's where Quartet comes in — the platform enables an integrated behavioral health approach even where everyone is in different physical locations?
JS: Exactly. Whether care providers are in the same building or not, what makes the difference is the collaborative approach, the exchange of clear information, and communication that truly integrates mental and physical health care assessment and treatment. Again, this is well supported by research, including a 10-year study by the Journal of the American Medical Association (JAMA).
Quartet uses technology to connect different providers, and that means integrated behavioral health care can be made accessible to a much larger population of people than if we depended on in-person collaboration.
GO: Quartet's platform has benefits for general practice doctors, behavioral health providers, insurers, and, most importantly, patients. Can you talk about the value Quartet delivers for each of these groups?
JS: Our core value to providers is about supporting them in helping their patients. Patients are at the center of what we do, and we consider it a privilege to play a role in the delivery of their care, in partnership with primary care and behavioral health providers.
Our platform helps primary care providers identify patients with behavioral health needs, and then find, and guide them to, the care they need. That may be by referring the patient to a therapist who will be in network for their insurance coverage and who specializes in their specific diagnosis. In situations where immediate mental health support is appropriate, the doctor can even bring a psychiatrist in by video link. Such video conferencing can be immensely stabilizing for patients and their families, by letting them experience the help that is out there and showing that they have access to that help. I'll also add that for physicians without an established mental health network to rely on, Quartet provides direct access within minutes, including medication consults and referrals.
For behavioral health providers, Quartet offers a connection to new patients, as well as online cognitive behavioral therapy (CBT) tools to augment the therapy sessions themselves and keep patients connected to treatment between visits.
On both sides of the provider equation, Quartet establishes a secure communication connection between primary care provider and therapist, so they can each stay abreast of each other's progress with the patient and collaborate on care.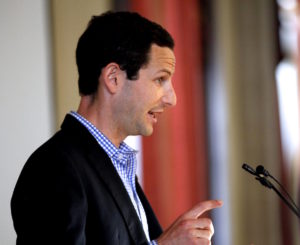 That brings us to the insurer. Neither providers nor patients pay to use Quartet — Highmark is providing Quartet's platform and services free of charge to their members and in-network physicians. The value here is that Highmark recognizes that integrated care can improve health outcomes and lower costs. Highmark wants to get its members the right care at the right time in the right setting — and our platform helps make that happen.
Coming full circle, it is imperative that we build trust and engage with primary care providers, because they are the gravitational center of a patient's health care ecosystem. This partnership, among insurers, providers, and the patient, enables true collaborative care — that's the payoff for everyone.
GO: What is significant about Quartet's partnership with Highmark?
JS: Highmark is a national leader in recognizing the foundational role that behavioral health plays in the overall health of its members, and the role that technology plays in increasing collaboration and communication. Our two organizations share a commitment to changing the way health care is delivered, and this partnership will accelerate and amplify our shared ability to make positive changes.
Our partnership will demonstrate value that I hope will motivate and inspire other health plans, systems, and providers across the country. We just recently announced a partnership with Premera Blue Cross, so we're already building momentum in that sense. Improving the health care system is a massive undertaking that requires leadership from established, forward-thinking organizations like Highmark.
GO: This partnership is in place — how is it working to improve the experience and outcomes for a Highmark health plan member?
JS: The short answer is that Quartet's platform, and its partnership with Highmark, will help primary care providers quickly and easily identify whether or not their patients' behavioral health is being appropriately treated and supported. If support is needed, Quartet is there to help adjust treatments — so it really comes down to making sure that patients can get the care they need.