Remarkable Leadership: Meet Dr. Jeff Cohen, Chief Physician Executive, Community Health and Innovation, AHN
By: Bill Toland
Posted: December 9, 2020
Share This
Our vision is a world where everyone embraces health. In our Remarkable Leadership series, we talk with people who are making that vision a reality by leading the work to create a new system of health, empower our customers and communities, and better support every individual's health journey.
In September 2020, Allegheny Health Network (AHN) and Innovation Works announced the creation of AlphaLab Health, a new life-sciences accelerator housed at the Allegheny General Hospital (AGH) Suburban Campus in Bellevue.
Leading the AHN side of the partnership is longtime urologist and former AGH president Jeff Cohen, MD. In 2019, Dr. Cohen took on a newly created position that has no precedent at AHN: Chief Physician Executive, Community Health and Innovation. In this Q&A, he discusses new approaches to innovation, the importance of social determinants of health, his experiences as a clinician-leader, and more.
Pathways to innovation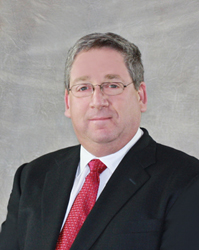 Bill Toland: Tell us about AHN's partnership with Innovation Works.
Dr. Jeff Cohen: We wanted to provide startups with the tools, resources and space they need to grow and thrive, and we wanted also to creatively reuse this space in Bellevue for the benefit of the community. We believe AHN's partnership with Innovation Works can do that, and will help to build a stronger investment ecosystem for all health care entrepreneurs.
In this field, there is no better partner than Innovation Works. They have a national reputation for the way they run their business accelerators, and we're confident that we can lean on their expertise as we try to launch new life science innovations that will benefit patients across the region, and across the nation.
Bill Toland: Why is it necessary to reimagine the approach toward innovation?
Dr. Jeff Cohen: One thing that's missing from this industry — and it's a systemic problem, certainly not just an AHN problem — is a cohesive approach to innovation.
AHN patients receive highly innovative, leading-edge care. We offer the latest technologies, hundreds of clinical trials, and Allegheny General is an outstanding teaching hospital. But we need to do a better job of also being an incubator of novel ideas and solutions in medicine and surgery, and in addressing social determinants of health.
When I walked in here, George Magovern Sr. — the best chairman of surgery I've ever seen — gave us a lot of freedom. If you had a great idea, and you could walk the walk, he would do everything he could to support you.
So here comes this new urologist, and I have this idea about breaking up kidney stones with lasers. AGH spent a quarter-million dollars on this laser lithotripsy system, just to try it. It turns out, laser lithotripsy changed urology — and we were the second place in the world to do it.
Bill Toland: You weren't the only one at AGH with an inventive, entrepreneurial streak, right?
Dr. Jeff Cohen: Everybody was like that. You had the father of echocardiography, Claude Joyner. Orthopaedic trauma was coming up with amazing things, led by Barry Reimer. Magovern helped start Respironics. The entire cardiovascular service line — they were researching, inventing and pioneering state-of-the-art cardiac care.
Bill Toland: So you want to strengthen that tradition of innovation?
Dr. Jeff Cohen: Yes. Now's the time. The last vestiges of my generation are in the twilight of our careers. It would be great if we could build upon the legacy of innovation at AHN for the next generation of doctors before we leave.
It's hard to do, the way that health care is going. In a fee-for-service environment — which of course has its flaws — the doctor was the captain, because they were bringing in the patients. If they wanted to try something, administrators wouldn't say no.
That worked for a long time — until it didn't. When the costs became too high, medicine's approach to innovation changed. Look at the health care margins around the country — a lot of hospitals don't have the capital. That impairs your ability to invest in the future of medicine.
And that's too bad. Because that's not how medicine came to be. Medicine starts with an idea — and then you need a mechanism to bring the idea to fruition, to change the mindset of the people who are practicing. We want AHN to be open to ideas — we want our clinicians to know that, if you have an idea, we have a place for you.
Bill Toland: How will AHN's model differ from other health systems?
Dr. Jeff Cohen: In many health systems, they want to own every innovation they play a role in advancing. That can stifle innovation, in my opinion. At AHN, we don't have to own it. That's why the idea of an innovation hub, where we welcome outside partners and innovators in the health space, is so appealing.
AGH Suburban will be a full innovation hub, we hope. AlphaLab Health is the first step in building that, but Suburban is a big white piece of paper. It's never going to be a hospital again, but it has assets that allow us to repurpose it for the community, and for innovation. The operating rooms, for example, can be repurposed into bio-tech labs. We have 230,000 square feet for administrative or IT use. That can help free up more clinical space at hospitals. If I can get support-services staff out of certain hospitals, we don't have to build more real estate. If you build anything in the health care space, it's at least $1,000 a square foot.
Social determinants of health
Bill Toland: Part of your title mentions innovation — the other part community. What does that mean to you?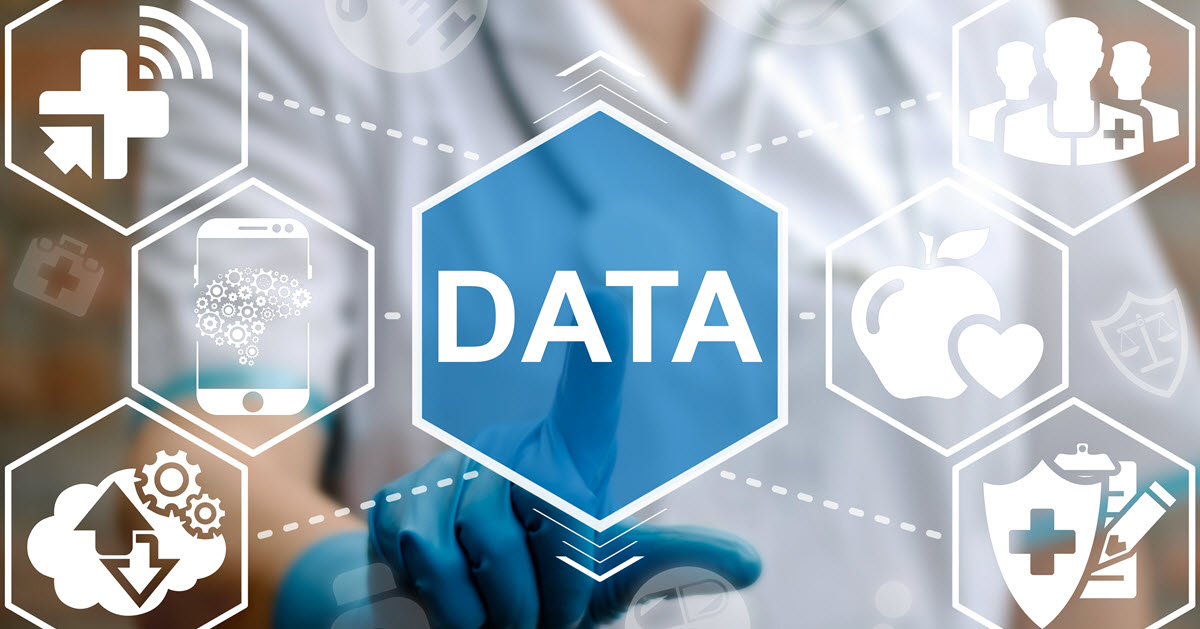 Dr. Jeff Cohen: We want to investigate and mitigate the relationship between economic distress and health care costs. It's one of those things that is intuitive, but until you actually look at it, you don't fully realize how your income level, the community you live in, and your level of health coverage have a huge predictive impact for your overall health, and the cost of your health care.
We have to figure out how to deal with that proactively — because if you wait until people are sick, it's too late. You have to attack the social determinants of health. One of our goals is to figure out what those factors are that predispose poor people to worse outcomes. Research indicates that if we could just pick the person up and put them in a middle-class life, the response to disease is going to be different. What is it that changes? What environmental or built-in factors lead to increased rates and acuity for diabetes, hypertension, opioids?
Bill Toland: Where do we find those answers?
Dr. Jeff Cohen: We have a lot of personal health information we need to protect, on both the AHN side and the health plan side. But we need to find a way to free up the data so we can use it effectively for predictive analytics, for measuring outcomes, and linking that information to environmental and social data. In the data, there's answers.
Bill Toland: But what if poverty is the answer? How can you solve for that?
Dr. Jeff Cohen: There's always a clinical cause. For example, poverty impacts differences in the gut biome. When your diet is different, you have different gut bacteria, which can lead to different health outcomes. So what's the specific change in the gut biome that causes a higher incidence of wound infections? Because it's higher in poorer people.
Or why do people living in poverty have higher readmission rates for heart failure? Is it because they can't get to the doctor? Is it because they don't know to call a doctor?
Or are there things that are endemic to their environment that cause them not to respond to care the same way that middle-class-and-above populations do?
The answer is: I don't know. We haven't made much progress — but we need to.
Bill Toland: This seems like Job One for health care in the 21st century — getting our arms around major cost drivers like COPD, heart failure, diabetes.
Dr. Jeff Cohen: If you can intervene early enough, and keep people out of the hospital, the benefits are significant — not just the cost benefits, but the avoidance of damage to the human condition.
In the fee-for-service world, those early interventions wouldn't have made sense — treating people in the hospital is how you made money. Now, with a blended payor-provider model, and a value-based model, keeping people home and healthy makes far more sense.
But we have to be more creative than we've been in the past. For example, if someone has COPD, and their air conditioner goes on the fritz in the middle of summer, they're going to have an episode and end up in the hospital. Buying a new air conditioner or paying the electric bill for people who can't afford it during the summer is a whole lot cheaper than admitting them in hospital for a few days.
We aren't there yet. But it has to get there. Good medicine is about so much more than sick care.
Leading a transformation
Bill Toland: Was stepping down from your role as president of AGH a difficult decision?
Dr. Jeff Cohen: Of course. I enjoyed being president immensely. And I really enjoyed being able to get us back to where we were when I started my career. That was my commitment when I agreed to be president — to get this place back on top. Clinically, it's back to where it was. It has top-flight clinicians, nursing is great, and AGH takes care of the sickest of the sick — their case mix index is second-highest in the state.
Bill Toland: Running a hospital of AGH's caliber and importance to the region is no small undertaking.
Dr. Jeff Cohen: It's one of the most visible medical and leadership positions in the Pittsburgh community. You have an ability to impact people's lives, from all walks, which is humbling.
Being president, you find out things about yourself — what you're really about, what this institution is really about — that you might not have had time to think about when you're in the middle of taking care of patients.
As a doctor, we all think we know everything about running a hospital. The reality is, what we know is two inches wide and six miles deep. Running a hospital is a much broader challenge. You have to go six miles wide and six miles deep.
Bill Toland: It must have been gratifying to see AGH's clinical and financial turnaround.
Dr. Jeff Cohen: Yes, it was. There were some difficult years, obviously. Being able to be a part of this transformation was very important to me. But it's not about me. I answer to the institution — the institution past, the institution present, and the institution that you want to leave for future generations.
When I arrived in 1985, people here helped me grow up and learn what I was about. I committed to doing the same for future generations. So it's about more than the success of the hospital. It's about the success of the people. We watch out for each other, we watch out for our staff, we watch out for the entire AGH community.
Bill Toland: Is it true that you didn't want the job at first?
Dr. Jeff Cohen: It's true. Tony Farah called me to see if I would consider it. I told him I had no interest. He told me, "Jeff, there's only one person for the job right now, and it's you."
So I thought about it. And I called him and said, "What does this mean, exactly?" And he said, "I don't know. Just fix it."
So I thought about it some more. I talked with my wife. And ultimately I thought, How could I look at all of those portraits in the hallways, those portraits in the auditorium, and turn my back on the place?
Bill Toland: Aside from the big-picture turnaround, what part of your tenure are you most proud of?
Dr. Jeff Cohen: First, the nursing program at CCAC. Students can be Pittsburgh Public School students, North Side residents, or AGH employees — so any of our employees who have the ability, interest and are selected can get a nursing degree at CCAC and we'll pay for it.
I'm also proud that we helped to heal some old wounds between AGH and the North Side, so we could get the Academic Cancer Center built. We're good partners now.
But most of all, I'm proud of the cultural shift. It's like the old JFK story — Kennedy walks into NASA headquarters for the first time. He asks the janitor, "What do you do here?" And the janitor says, "Well, Mr. President, I'm helping to put a man on the moon."
I hope it's the same here. We're all part of the same mission. AGH is not just some place you go to work for 8 or 10 or 12 hours a day. We're all part of something much, much bigger.
"it's up to us to make the best of it, and go fix it"
Bill Toland: Did the Tree of Life tragedy influence your decision to make this transition?
Dr. Jeff Cohen: It did. It was exhausting. Every time you talk about it, it's painful. Some days, you sit down quietly and cry.
But an event like that also makes you thankful for what you have. And it makes you appreciate how special an institution like AGH is.
The Sunday night after the shooting, I was pissed off. People were hijacking this for political purposes. Gun control vs. immigration, that sort of thing. That's not what it was about. Eleven people died, and nobody had tried to understand why these people died. I tried to give a voice to it, as best I could.
Bill Toland: You can see why it was such a natural story — a Jewish doctor leads the hospital where the shooter is treated. He decides to talk to the shooter, who is shouting anti-semitic slurs at his staff. And the doctor just so happens to live a few hundred feet away from the synagogue where the killings occurred.
Dr. Jeff Cohen: The Yiddish term is bashert, or fate. Why does this happen? Who knows, but it happened, and now it's up to us to make the best of it, and go fix it.
By Monday, it's mass-mourning at AGH. Employees were coming up to me, telling me they were so sorry about what happened. I told them they had nothing to be sorry for. If anything, you were the light — you gave me hope. You did exactly the right things.
A lot of people helped me, and helped us, through that event. The hospital. The Pittsburgh community. The Jewish community. The Catholic church. The Muslim community. Just people on the street.
Bill Toland: I've heard you draw parallels between the shooter's economic environment and the economic environment facing hospitals — how they are affected by the same generational, macroeconomic forces. Can you elaborate on that?
Dr. Jeff Cohen: When I met the shooter, I saw someone who looked an awful lot like other patients I'd taken care of over the years. But something went wrong along the way.
Think about the economic downturn of this region in the '70s and '80s. If this guy had started mouthing off about killing people around his buddies at the steel mill, he would have been on somebody's radar. But this guy had nobody. So he wandered off into his own delusions, and convinced himself that all these other people were the cause of his problems.
Now think about rural and suburban hospitals. Over the next 10 years, we're going to see a lot of towns where the hospital goes under — and where the largest employer is often the hospital. Imagine closing 500 or 1,000 community hospitals nationwide, and think about the loss of jobs and economic changes that this will bring. Think about how our country's workforce is shifting — more independent contractors, more remote workers, more people who never go into an office or worksite.
My conclusion is, you will have more at-risk populations and at-risk individuals, who will be further alienated by economic dislocation, or further isolated by the nature of their jobs. And some of them won't have the nearby health care access — or mental health care access — that they need, as hospitals continue to close.
Bill Toland: Is repurposing AGH Suburban a social experiment to mitigate some of the trends you've just described?
Dr. Jeff Cohen: In a way, sure. If you look at Pennsylvania, we have 26 hospitals with 100 beds or less, and 60 percent of them are losing a lot of money. So at some point, they either consolidate with bigger players, or they close. Even if they consolidate with a bigger player, a lot of them could still close or change the scope of services they offer. It's the same story nationally.
So what happens to the people served by those hospitals? And what becomes of those buildings? How do we repurpose them to benefit the region and the community immediately surrounding the facility?
That's part of the experiment. Suburban has been a fixture in Bellevue for more than a century, but it no longer is able to dispense care in the way that it did. We want to find more equitable ways to distribute health care, without necessarily being a provider of care here.
Bill Toland: How do you distribute care without being a provider of care?
Dr. Jeff Cohen: Information technology changes everything. Right now, medicine is still stuck between two models — the manufacturing-based model, where you bring the person to the hospital, and the information model, where everything you need is on the web.
One of the basic concepts of an information-based economy is that you don't take the person to the information, you move the information to the person. Much of health care is an information game. So we are quickly moving toward a time when the hospital is no longer the center of distribution for health care services.
We can't continue to distribute health care — and charge for health care — like we have in the past. We are going to spend the next generation trying to figure out the economics of this — how to redeploy assets, how to take big legacy businesses, like insurance companies and hospitals, and retrofit them for a new age and a new model. It's going to be difficult. But it's the right thing for our patients, and for our communities.
And in the end, that's why we do what we do. We're here to care for people, and to help them live their healthiest lives.