Straight from the CEO: Moving in the Right Direction
By: David Holmberg
Posted: September 13, 2022
Share This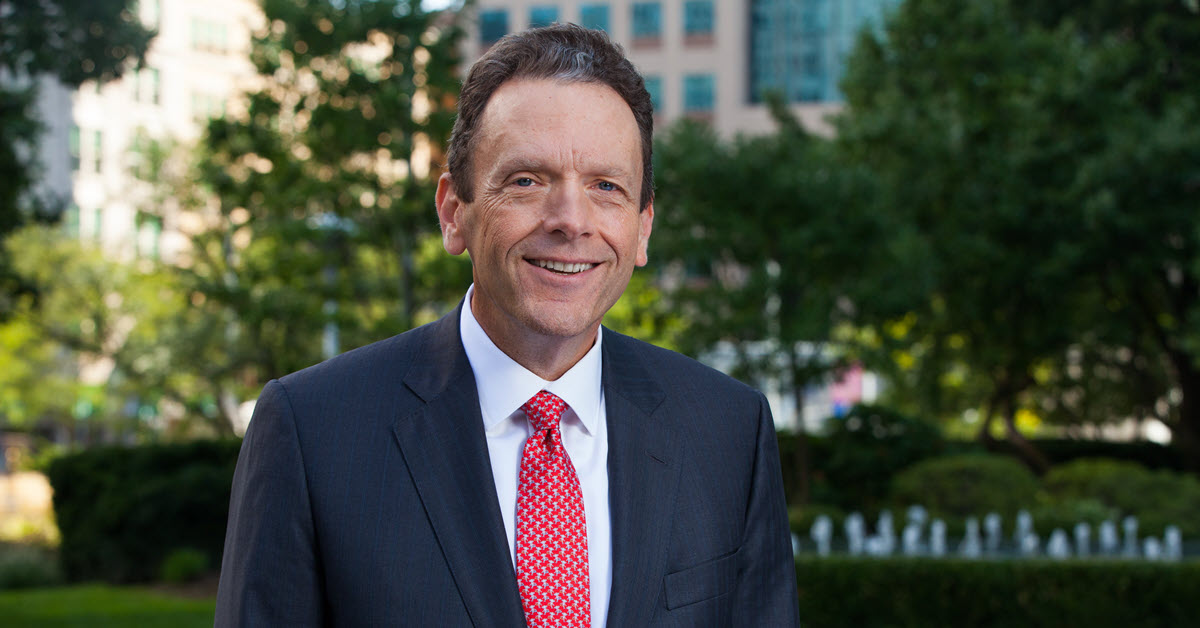 As you may know, I currently serve as board chair for America's Health Insurance Plans (AHIP). Earlier this year, I participated in the AHIP 2022 conference, including a panel discussion on pharmaceutical costs and innovation with former FDA commissioner Dr. Scott Gottlieb and AHIP president and CEO Matt Eyles. I'll share a video of that discussion at the end of this article.
In pharmaceuticals, across the U.S. health system, and with our own Living Health strategy, it's important to deliver immediate improvements where we can, but also to dedicate ourselves to changes that require a longer journey. As I did at AHIP, I'll highlight a few ways I believe we're moving in the right direction on that journey — not just to advance the success of one organization or sector or policy agenda, but to build a health ecosystem that works better for everyone.
Do things differently
Much of the U.S. health system was built after World War II and into the 1970s, when the big challenges were accidents and infections. If we hold on to business models and ways of doing things tied to that receding past, we'll have a hard time building a system that meets today's challenges, like the poor outcomes and high costs driven by chronic disease.
A crisis like the pandemic sometimes opens up opportunities to innovate and do things differently. That was certainly the case with the accelerated development and use of telemedicine and digital health solutions. Clinicians and patients alike who had avoided telemedicine and digital health solutions in the past had to give them a try, and organizations like ours had to scale up the infrastructure to make them work. We've paid over 4 million claims for virtual medicine and virtual health services during the pandemic, and we have not only found them effective, we also saw higher satisfaction than anyone would have predicted. Now that more people are comfortable with telemedicine and digital health solutions, the next opportunity is to find the smartest ways to integrate them into care models. Done right, this can also free up time and resources for in-person medicine and health support when those are the best options.
As noted during our mid-year financial call, our health care delivery system, like almost every provider system in the U.S., faces financial headwinds. Instead of responding to this challenge by simply raising reimbursement rates and asking employers, consumers and taxpayers to pay more, we see this as a reason to double down on approaches that are better long-term solutions. Among other things, that means value-based care collaborations focused on outcomes, leveraging the power of shared data, analytics, and artificial intelligence, coordinating health professionals at different levels within a team-based care model, and reassessing where care is best delivered, including, increasingly, "in the home."
"Different" is not always easy, but to make progress toward a better, more sustainable health system, we must innovate and push for needed change instead of just trying to prop up old models. We can't keep doing the same things and expect different results.
Find common ground
Another example of moving in the right direction has been the willingness of different players across the health industry to come together, talk through big issues, and look for common ground where we can make a difference for America. Being successful in one niche isn't enough; with something as complex and interdependent as the health ecosystem, we also have to work together, including with those we normally compete with, to create solutions that no one can get to alone.
This has been part of Highmark Health's DNA from the time it formed. We saw that health insurance plans and health care delivery systems had to move away from old adversarial mindsets, and move beyond typical contractual relationships. In our blended health approach, the fundamental assumption is that we should be true partners working collaboratively around the shared goal of a better health experience and better outcomes. That's not limited to our fully integrated health system in western Pennsylvania, it's how we work with ChristianaCare, Penn State Health, Lehigh Valley Health Network, and others. The same mindset applies to unique partnerships with community-based organizations to address social determinants of health, and strategic collaborations with technology innovators like Google Cloud, Verily, Cedar Pay, and League.
As I said at AHIP, finding common ground to make a difference also means not getting distracted by soundbite policy ideas that feel good in the moment, but don't address root causes and may have unintended consequences. I will never tell anyone how to vote, but I will say that health policy is too important to let it become a political football. Where there are good-faith disagreements about the best way forward, let's have the debates and try different approaches. But let's always come back to health outcomes, not political outcomes, as the best measure of success.
Let free markets drive innovation
Different health industry players must sometimes work together for the common good, but I also believe free-market competition is essential to achieving the health system that Americans deserve. We can, and must, do both, understanding when collaboration is necessary and when we should let the market drive change.
As someone from a retail background, I have seen again and again that a competitive market where people can choose what's in their best interests pushes every organization to become better. Competition drives organizations to innovate, to eliminate waste, and, most importantly, to focus on understanding and delivering what consumers want and value.
In the context of the pharmaceutical industry, I said at AHIP that we shouldn't do anything that suppresses or discourages innovation, because pharmaceuticals have extraordinary power and potential to keep people healthy, address challenges like chronic disease, and reduce costs in other parts of the system, like hospitalization. If an innovator comes up with something that proves its value for the customer and the health system, then we should find ways to pay for it. At the same time, we have to avoid potentially wasteful spending. One way to strike that balance is to explore outcome-based agreements like those our organization has used.
Align on the purpose
As I readily acknowledged in discussing pharmaceutical costs and innovation with Scott and Matt, one fundamental challenge in the journey to improve health, coverage, and care is that what looks like a "solution" in one part of the ecosystem may create new problems somewhere else. That makes it all the more important to align on the purpose. In contrast to the complexity of the health system itself, our shared purpose at Highmark Health is very straightforward and goes back to what I wrote earlier this year: Health is the hero of the journey. Whether it's at the individual level, analyzing health disparities, or gauging programs designed for large populations, if we're improving health, we know we're on the right path.
AHIP 2022 Panel Discussion
Video courtesy of AHIP 2022.