Meet Your Highmark Health Care Team: Pharmacists
By: Corey Florindi
Posted: April 25, 2017
Share This
From keeping yourself healthy to navigating the complexities of our health care system, no one should have to go it alone. In this series, we'll meet the many different professionals who are part of your Highmark health care team and learn what they do, when to contact them and how they can help you.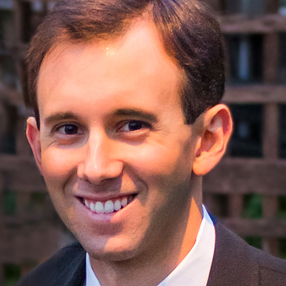 Ryan Grisnik has pharmacy in his blood — nearly a dozen family members are pharmacists, including his father. However, it's not just tradition but the chance to help people that led him to his profession.
For the past three years, he's used his pharmacy expertise to help Highmark health plan members. Originally one of two people in his role, by April 2016 his team had grown to 10 pharmacists and begun collaborating with Highmark's multi-disciplinary Care Management Team.
Grisnik took time to talk with me about the Clinical Case Management Pharmacist service and how he and other pharmacists coordinate with case management nurses, outreach nurses, behavioral health specialists, health coaches, wellness coaches, and other members of the Care Management Team to support the health of people managing complex conditions.
Corey Florindi (CF): How did your pharmacy career begin — and what brought you to Highmark?
Ryan Grisnik (RG): My first job was at a community pharmacy. My favorite part was getting out from behind the counter and working with patients one on one. Unfortunately, opportunities to do that are limited in a retail setting.
My next job was with a specialty pharmacy, where I was more involved with one-on-one counseling. Specialty drugs treat rare and complex conditions, and some prescriptions have additional legal requirements, so you have to walk a patient through some extra steps to make sure the medicine is used safely.
These previous roles only allowed me to use my clinical skills a portion of the time. At Highmark, our team spends the bulk of our time talking with members, doctors, physician's assistants, and our Highmark Care Management Team colleagues. Clinical skills and consulting with members are now the core of what I do every day.
CF: I understand you've been a big part of helping to grow the pharmacist service at Highmark over the past three years.
RG: There were two of us to start, and we enthusiastically promoted all that pharmacists could do to help members and also support other parts of the business. Once we began getting questions and consultation requests from the Highmark nurses in our department, we made sure we always delivered quality answers. And whether working with the nurses, or directly with members, we weren't just answering their questions but also anticipating other needs they might have.
During a redesign of Highmark's health care management program, the company really looked at every role in depth to see how we could work best together in supporting members. Even though the pharmacists were a small team, this process showed that we provide incredible value for the entire system. Senior management evaluated the feedback they were getting from everyone, and from that initial two-person team, we have grown to now include 10 pharmacists.
Clinical Case Management Pharmacists: How They Can Help
CF: What services do you provide to health plan members? And how does it work — do they just call in?
RG: If members use Blues on Call (see sidebar), they will get routed to us if appropriate. But most of what we do is helping with complex cases where your first contact is probably a case management nurse — they're really the "quarterbacks" in our model.
Our services include many things. Sometimes it's just providing more detailed drug information and making sure a member understands that information. Because we're with the health plan, we also understand how your coverage works, so we can answer more questions than a retail pharmacist in that respect.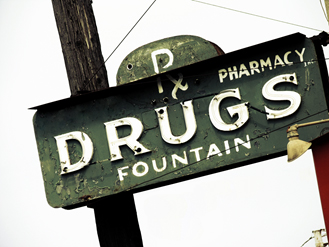 Drug interactions are a big focus. If a member has polypharmacy — which means taking multiple drugs at the same time — we can check for potential interaction risks, or even duplications.
Keep in mind that someone with a complex condition may have multiple prescribers, and complete information about what they already take isn't always conveyed when they see a new doctor. The pharmacy checks, but people may use two or more pharmacies. You may use one pharmacy because you get a discount or fuel perks, but then for another prescription a mail-order pharmacy is cheaper, and another pharmacy may be more convenient because of location. Situations like that create gaps where an interaction or duplication might not be caught. Our team tries to find those gaps. This happens more often than you'd imagine. It can be a health risk if you're getting a double dose of something or two drugs that shouldn't be taken at the same time. There are cost issues too — you don't want to be paying for the same drug twice.
We also help if someone is not taking medicine as prescribed. Is it because of cost? Were they experiencing side effects? Is there a fear of side effects? Maybe it's just a matter of forgetting or being confused about when to take a medication. We want to figure it out and get it taken care of so the medicine works the way it should.
CF: Some people might be surprised to hear that you interact more with the public now than you did as a community pharmacist. Could you talk more about that?
RG: Sure, let's look at it from both sides. Here, I'm talking with a member one on one by phone. There's privacy — so the member might be comfortable asking more questions or talking about something they wouldn't at a public pharmacy counter. On my side, members have my undivided attention during a call — unlike a pharmacy, I'm not worried about picking up the phone that's ringing, or watching prescriptions coming in over the fax machine, or managing a line of people at the counter.
We're really able to deliver high-quality service this way. Member satisfaction is the ultimate goal. Whenever I talk with a member, I give them my direct line and tell them to let me know if they have any other questions. I've had members call me back a year or more later — even though there are certainly other pharmacists they could talk to.
I think what we're doing is good for the pharmacist profession, too. Members may be more likely to ask their community pharmacist a question in the future because they've had a good experience with us and realize how much pharmacists know and can do to help them.
A Coordinated Approach to Care Management
CF: Pharmacists are one of several professions within Highmark's Care Management Team. Talk a little about how you all collaborate.
RG: Both on our team, and across different disciplines, working together allows us to leverage everyone's unique strengths. Nurses gather all the information and are able to look at the big picture and then give us a thread to follow to identify and resolve any pharmacy issue. Whenever I get on the phone with a member who's already talked to a nurse, I know they're going to be engaged.
This approach encourages us to be holistic — together, we get a very comprehensive view and can treat the whole person. So, as pharmacists, we look at lifestyle interventions as well as medications. We all receive extensive training in motivational interviewing — which is a way of asking open-ended questions and trying to find the root of a problem or maybe identify a problem no one was aware of yet.
At the end of the day, it comes down to keeping members healthy — that might mean instead of talking about increasing the dose of a prescription, we talk about exercising more or healthier eating. And then we pull in a dietician or health coach — because they're part of the Care Management Team, too.
CF: Can you share an example of being pulled into a complex care case to figure out a pharmacy problem?
RG: One that ties together a couple issues involved a 74-year-old man who had been prescribed a pretty expensive brand-name medication to manage chronic pain from bone cancer. He also had asthma and was on a fixed income, and, to compensate for the extra cost of his pain medication, he began taking his asthma inhaler once a day instead of twice a day as prescribed.
His case manager nurse referred him to me. Now, ultimately, this came down to cost, but we needed to work together to find a better solution. So first, I recommended that he ask his doctor about a less expensive, generic pain medicine that was similar to what he was taking. But I also talked to him about the importance of taking his inhaler twice a day. He didn't realize that the inhaler medicine only lasted 12 hours in his system and then it's pretty much gone, so taking it once a day put him at risk for the other 12 hours. I asked him to compare what he was saving on his inhaler copay with how much money he would lose if he had to go to the hospital because of not taking the medication. That clicked for him.
I followed up three weeks later and his doctor had switched him to the generic pain medicine, and because he was back to taking his inhaler twice a day, he said he'd been breathing better, had more energy, and felt better.
CF: Is there anything you wish health plan members knew more about with Highmark's pharmacy and other Care Management Team services?
RG: It's just increasing awareness that we have these services. Many times when members get a call from one of our nurses, they don't know how much we have to offer as part of their health plan. This is a valuable resource — a whole multi-disciplinary team of professionals from the medical community backing them, ready to help, and it's free to members with their health plan.